How To Reheat Onion Rings? 4 Best Ways You Might Not Know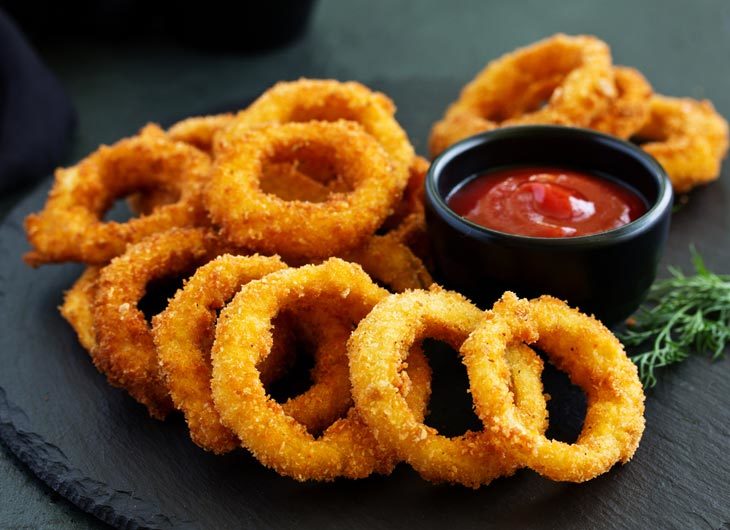 Onions have become a familiar vegetable in every kitchen. With a characteristic micro-odor, it is also a spice that enhances the attractive flavor of dishes.
In addition, this ingredient also has many useful uses for health. According to experts, they are a rich source of fiber to help strengthen the digestive system and brain. That's why people use them in so many dishes, and onion rings are among the most popular.
Still, how to preserve the flavor and nutritional content of this food after storing them in the refrigerator? The following article will help you answer the above question of how to reheat onion rings.
How To Reheat Onion Rings?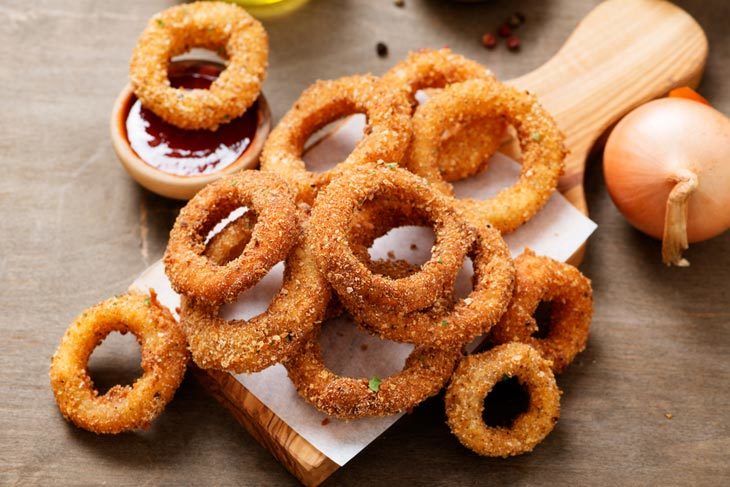 Using those frozen pre-made grated onions for breakfast because you don't have much time for preparation? You made a batch of this appetizer last time and now want to reheat them for this meal?
Some people don't know how to reheat onion rings properly, causing their dishes to lose their flavor. So, it's time to learn about the best way to reheat onion rings and still keep the crispy taste of this dish.
Using A Toaster/Oven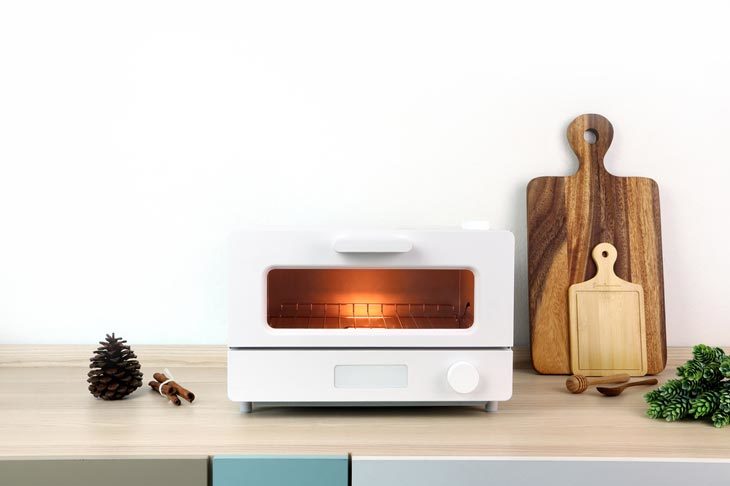 Ovens or toasters are convenient home appliances ​for your kitchen. Now, they not only help you make delicious cakes but also help you heat your food quickly.
Firstly, you need to preheat the oven to 350 degrees Fahrenheit. While waiting for the oven to heat up, prepare a dedicated oven dish or aluminum foil.
Then, arrange each piece on a plate and cover them with foil or the oven dish. When the oven is hot enough, place the food in and wait for 10 to 15 minutes.
We recommend checking your oven regularly to prevent their edges from burning.
You can use a toaster instead of an oven to reheat onion rings if you don't have one. So, how to warm up onion rings with a toaster? Perform the basic steps below:
Step 1: Put them in each compartment of the toaster.
Step 2: Turn the knob to adjust the duration quickly or slowly and adjust the hot mode, fit 1 side or 2 sides accordingly.
Step 3: When the signal light goes off, the appetizers are now heated, and you can enjoy them right after.
Using the oven or toaster for microwavable onion rings will help crisp them up without too much grease. Now, you only need 10 to 15 minutes to have a perfect breakfast with a hot French fried side dish.
Using An Air Fryer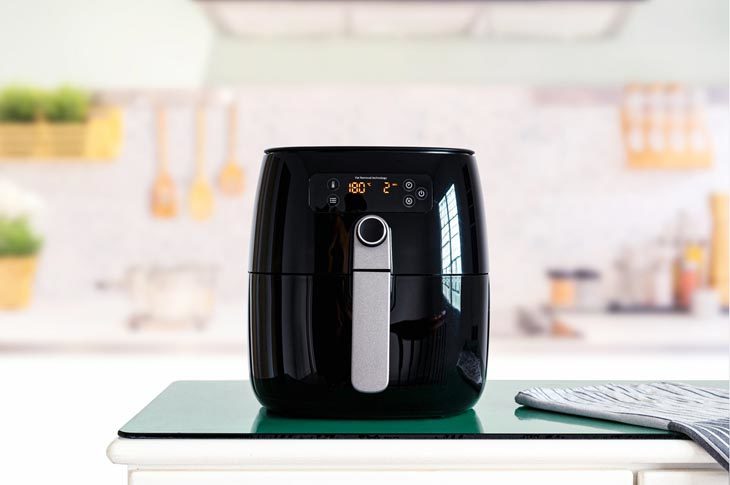 Another great way to reheat it is to use an air fryer. The air fryer not only ensures your food retains its original crispness, but is also safe for you to use.
Step 1: Spray a layer of cooking oil on the food (also spray the sides evenly). In this way, the food can get rid of drying out and regain its crispness after a while in the refrigerator.
Step 2: Put them in the basket of the air fryer and turn the thermostat to 350 degrees Fahrenheit. It will take about 10 minutes to warm them up.
After 5 minutes, you should flip them to make sure they are golden evenly.
How long to reheat onion rings in air fryer? Only 10 minutes later, you'll have a delicious dish of French fried appetizer for a perfect breakfast. Reheating fried onion rings in an air fryer is simple, isn't it?
Using Stovetop And Frying Pan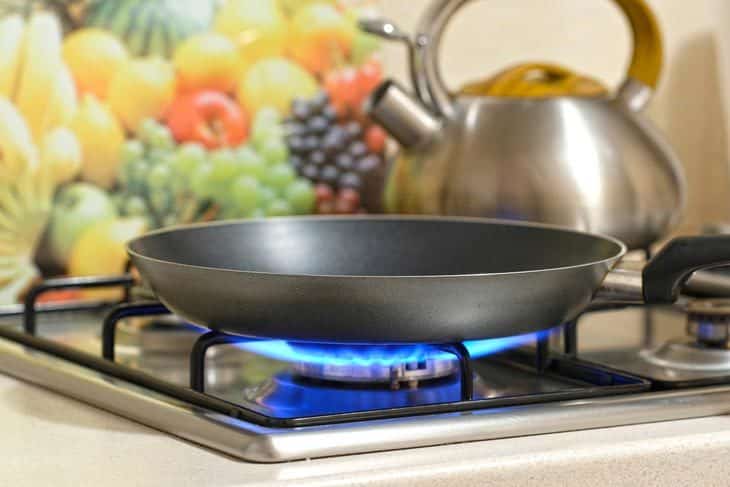 Another great way to warm up the dish by heating them on the stovetop with a frying pan. This is one of the popular and easy methods. Just follow these simple steps:
Step 1: Prepare your frying pan. Turn on the stovetop and heat your pan thoroughly.
Step 2: When the pan is hot, add cooking oil. Then add the food after 1 to 2 minutes, when the cooking oil bubbles.
Note that you should flip them over and allow them to heat up equally on both sides without burning them. It's basically just the same process as when you first fry them.
If you don't like too much grease, use oil absorbent paper after removing the food from the frying pan to get rid of the excess oil.
At this point, their color will be brighter than frozen onion straws. By frying on the sides, you will get a hot and delicious side dish.
Deep Frying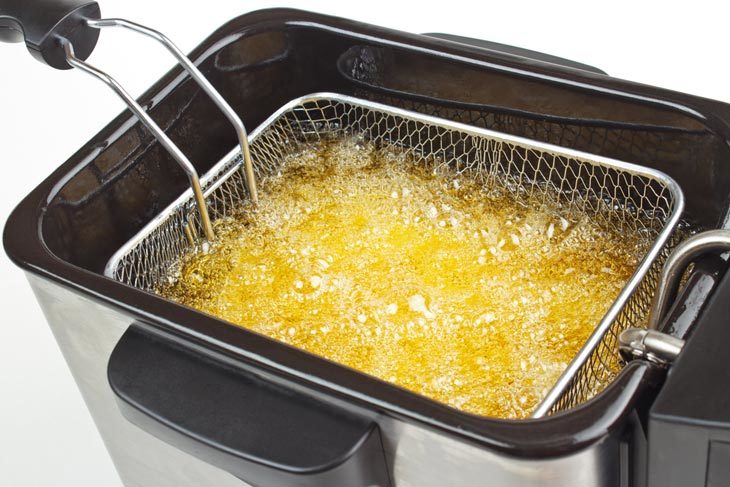 If using an oven or toaster to warm up makes your food turn hard, and you don't like that, try deep-frying them. This method will make the food crispier softer than dry reheating methods that use only heat.
Similar to how you do it with a frying pan, you also need to prepare a pan with a deep inner pot or a dedicated fryer. Then, heat the pan on the stove.
After the pan is hot, add enough oil to cover your food. The ideal boiling point of cooking oil is between 345 and 375 degrees Fahrenheit.
When the oil is heated, add them in and fry them. You can tell it is done when the food is golden brown on both sides evenly. Put them on oil absorbent paper and enjoy them right away.
How To Make Onion Rings & Tips
This appetizer is very easy to make. If you are a big fan of this dish, you can absolutely make fresh ones at home. Here's how to get a delicious crispy side dish in just a few minutes:
You will need:
Two onions
Cooking oil
Salt and pepper (optional)
Cornstarch or flour.
Once you have all the ingredients ready, follow these simple steps:
Step 1: Wash the vegetables and slice them into circles. Add salt and pepper to taste. Be careful! don't add too much pepper if you don't want to ruin your dish. Then, coat them with flour or cornstarch.
Step 2: Heat the pan on the stove. When it is hot, pour in cooking oil. Add them right after the oil is boiled.
Step 3: Flip the sides of the food until evenly golden. Lastly, take them out on a plate and enjoy.
So, how to keep onion rings crispy after frying? The following tips will help your dishes taste like restaurant-made ones.
Tip 1: The right temperature when frying is around 350 degrees F.
Tip 2: To prevent the food from sticking together while frying, you should add one at a time respectively and do not place them too close together.
Tip 3: You should use vegetable oil. It is good for health and does not change into harmful substances when fried for a long time at high temperatures like animal oil.
Frequently Asked Questions
Can I Use The MicrowaveTo Warm The Onion Rings?
The answer is yes. You can use either domestic implements or foreign microwave ovens.
The way to warm it up in the microwave will be similar to that of an oven or toaster. The temperature to reheat in the microwave should be about 350 degrees F.
Besides, you will also need a special plate for the microwave. It will take you about 10 minutes to heat and results in a tastier appetizer using the microwave.
Can I Refreeze Onion Rings?
Ever wondered what to do with leftover onion rings? You can store leftover ones in the refrigerator.
This method is very simple. You just need to put them in a food bag or a food container. Then keep them in the fridge.
With the above method, your food will not be spoiled. When you want to eat them, you can warm up the food with the methods mentioned in the article.
However, if you've cooled the food and then reheated them, you shouldn't be refrigerating them a second time. At this time, the onions will no longer retain their delicious taste and lose important nutrients.
Conclusion
How to reheat onion rings in the article helped you answer the above question. Choose the way that feels best to you based on your personal needs and preferences, and you'll have a perfectly reheated side dish following the guidelines.
Now, get started in the kitchen and prepare a crispy breakfast with the methods we have listed.