Pizza is a food that everyone uses as a quick and tasty meal. Pizza is easy to make on your own, or to simply purchase on your way home after a busy evening. A slice of pizza is the perfect meal when served fresh from the box, or as leftover slices – even when served cold! (Cold pizza is actually my favorite!)
Pizza leftovers are easy to reheat and usually still taste delicious. If you are looking to learn how to reheat pizza, there are a few (3) ways to do it to get the best results.
Not all ways of reheating pizza methods produce the same results.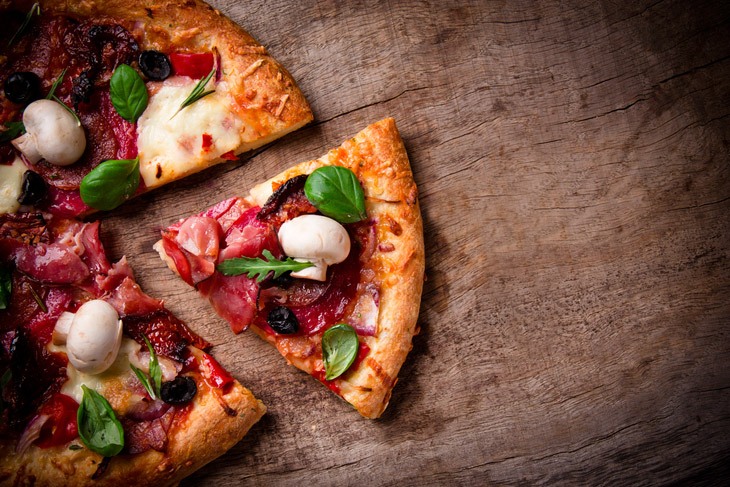 The Best Ways to Reheat Pizza Slices
There are a few different ways to reheat pizza, which I will go into detail below. The best ways to heat leftover pizza slices are to use the oven, microwave, or a toaster oven.
#1. How to Reheat Pizza in an Oven
Almost everyone has an oven, and this method gives the best results. This way to reheat pizza in the oven is my preferred method. However, if you are strapped for time, then consider one of the other methods below for a quicker way – this is the best way to reheat, but it is definitely not the quickest!
Preheat the oven to 300 °F (150 °C). Place the pizza on a baking sheet in a preheated oven on the middle rack. You could also use a pizza stone here if you have one on hand. Bake for 10-15 minutes, or until the cheese is remelted and beginning to bubble.
Tip: Wrap the baking sheet in aluminum foil for a no-clean, easy cleanup. When you cover the pan like this, all the melted cheese gets burnt to the foil instead of the baking sheet.
#2. How to Reheat Pizza in a Microwave
Reheating pizza in the microwave will always be the easiest way. Just put the pizza on a microwavable plate and heat it for 30-60 seconds. Add about 15 seconds per extra slice of pizza.
The time will vary depending on the power of your microwave, so be sure to check the pizza periodically to make sure it's not overheating. You will get a softer pizza crust (i.e. not a crispy crust) with this convenient method, but it is the easiest way to get a hot slice of pizza with melted cheese.
#3. How to Reheat Pizza in a Toaster Oven
There are a few ways to reheat pizza in a toaster oven. One way is to place the pizza on the wire rack and cook it on medium-high heat for 3-5 minutes, or until the cheese is melted, and the pizza crust is crispy.
If your toaster oven has multiple racks inside, they will provide slightly different results. The top one will burn your pizza easier, but will be quicker. The bottom rack will be slower at reheating your pizza slice, but you'll have a much smaller chance at burning it.
The beauty of using a toaster oven to reheat your leftover pizza is that you don't have to preheat it. Toaster ovens are so small that preheating is an unnecessary step.
This may end up being the best way to reheat pizza—if you happen to have a toaster oven. This method is quicker than an oven, and provides better results than a microwave.
Pro Tip: Sprinkle a couple of drops of water on the pizza to help soften up the crust if it's more than a few days old. Old pizza crust becomes quite hard in the fridge, and the water should help soften it a bit.
Common Questions about Reheating Pizza
What is the Best Temperature to Reheat Pizza?
Most people agree that somewhere between 275 and 325 degrees Fahrenheit (135-165 °C) is the ideal range for reheating pizza. It is important that the pizza gets heated all the way through, but not burnt. This will give you the best results if you like a fresh from the box pizza taste.
Can I use an Air Fryer to Warm up Pizza?
Yes, You can! For best results, place the pizza slice (in a single layer) into the air fryer basket on medium heat about 250 degrees and heat for a couple of minutes at a time. Check the bottom of the crust periodically until you have a crispy crust and melty cheese. The cook time will vary, so heat the slice to your liking. This method is an easy way to heat up pizza and enjoy takeout pizza the next day.
Pizza Recipes You May Enjoy
Naan Bread Pepperoni Pizza: Naan bread pizza is a quick and easy way to make pizza at home. Simply top naan bread with your favorite toppings and bake in the oven until the cheese is melted and bubbly. This recipe is perfect for a quick and easy weeknight meal.
Hawaiian Pizza: This Hawaiian pizza recipe is a fun and easy way to enjoy a classic pizza with a tropical twist. The combination of ham, pineapple, and mozzarella is a perfect match, and the sweet and savory flavors are sure to please everyone. This recipe is best baked in an oven, but can also be cooked in a pizza oven as well.
Prosciutto and Arugula Pizza: This pizza is a great example of how opposites can attract. The salty prosciutto and the peppery arugula are a perfect match. The creamy mozzarella and the crispy crust are the perfect backdrop for these flavors.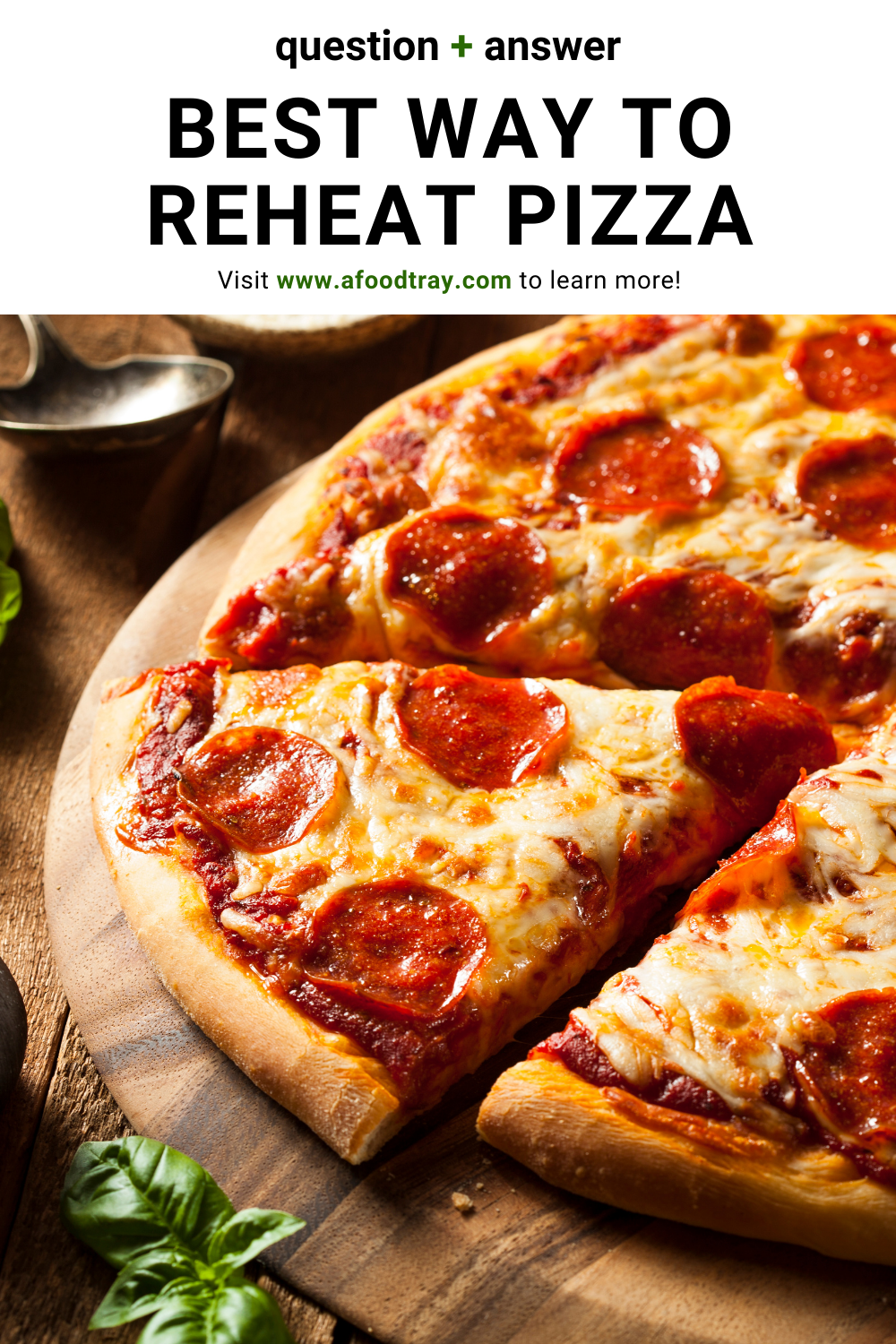 More Food Questions and Recipes You May Enjoy