How To Reheat Pot Roast (4 Best Methods)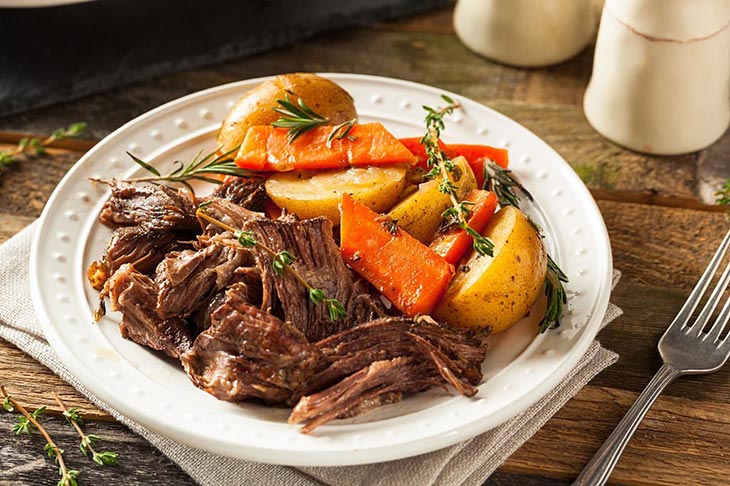 You have just made a delectable roast beef dinner for your whole family but had leftovers and now are wondering… "How to reheat pot roast'' properly, or "How to warm up roast beef" in the quickest way when we want to heat it up the next day.
The truth is, many home cooks face this problem while cooking, but just a minor number of them know how to nail it perfectly.
What Is Pot Roast?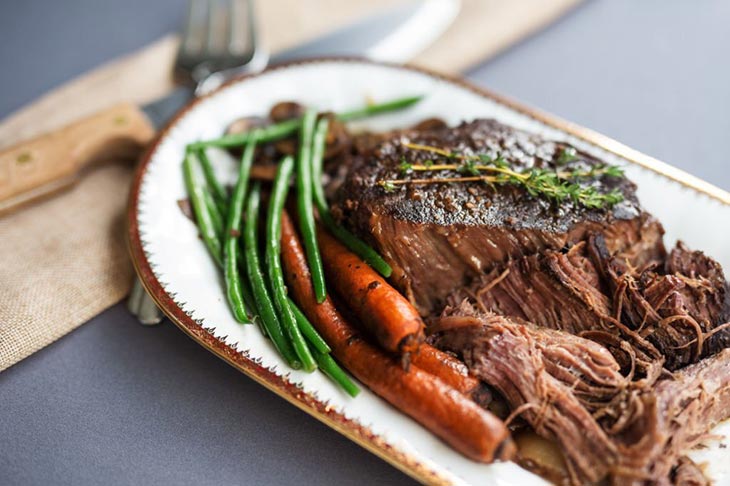 Classic pot roast is a beef dish created by a slow-cooking method in moist medium heat.
Chuck steak, bottom round, short ribs are among the best tough cuts for this unique method. It is a traditional but exquisite dish, suitable for everyone, and simply just never goes out of style.
Moreover, it is easy to adapt to any dietary demands, from a gluten-free pot roast to a full vegan one. Those reasons explain why this dish is a phenomenal American Sunday family dinner.
How To Reheat Pot Roast – The Best 4 Ways For You
Bet that more than once you have trouble with reheating a roast or get stuck with the question "How to reheat roast beef without drying it out''.
Don't worry; these four best ways will come to save your day and wipe your problem right away!
#1. Microwave Method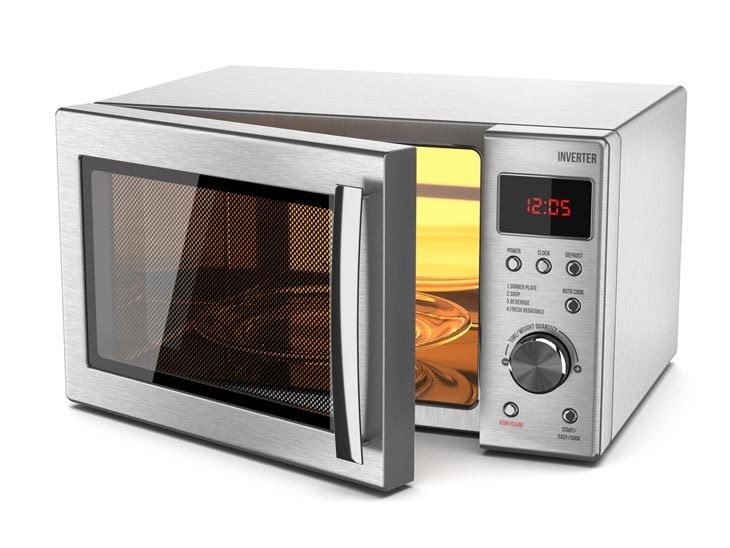 There is no greater choice for the best way to reheat pot roast than using a microwave. It is quick and convenient, especially suitable for those who are usually short of time.
Nevertheless, the flavor of your dish, for example, pot roast grilled cheese, will be affected a little bit.
But don't worry, we've got you covered. Just stick to our guides below and you can maintain the original taste of your fresh-cooked roasts.
It is advised that you cut your meat into smaller pieces of roast. It will help them receive the heat more evenly and quicken the process in the microwave.
You should not forget to use a microwave-safe plate to optimize the outcome quality, too!
Step by step instructions:
Step 1: Reduce the meat's size by chopping it into smaller pieces.
Step 2: Put the meat and vegetables in a microwave-safe plate, or better yet, a bowl.
Step 3: Toss the platter with a splash of broth or red wine.
Step 4: Cover the bowl and poke a few holes in it using the cling film.
Step 5: Reheat on half power for a minute, then full power for the final 20-30 seconds.
Step 6: Remove the cling wrap with caution, as the dish may be extremely hot.
Step 7: Add more hot broth if necessary, or simply shred the meat and enjoy it.
#2. Slow Cooker Method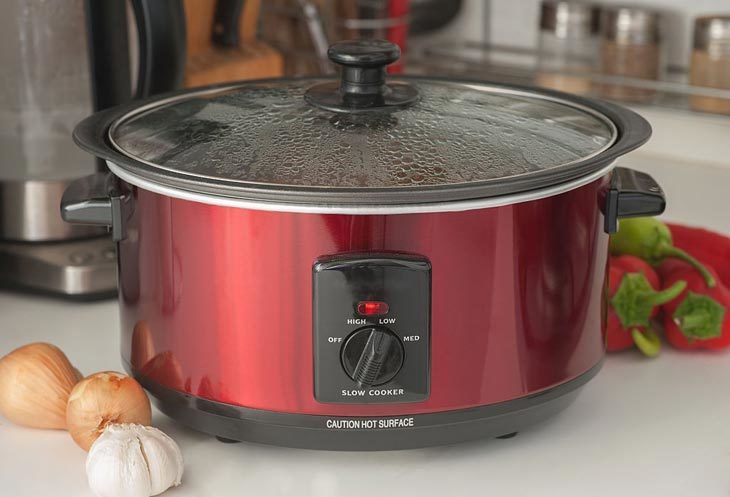 If you are struggling to find the answer to the question "How to reheat pot roast in a slow cooker'', this heading is for you. Using a slow cooker is always among the top priorities to get the job done perfectly.
The gradual reheating function will help keep the moisture of your beef and provide its softness.
The outcome will be a perfect meal for your lovely family; however, this process requires more cooking time than other methods.
It is better to leave time for your roast beef to defrost in advance. Trust me; this small action will take your dish's flavor to a whole new level.
Instructions:
Step 1: Cover the leftover pot roast with beef broth, then put it in the slow cooker.
Step 2: Choose the low setting for 2-3 hours.
Step 3: Check if it is fully cooked in and out before taking it out of the slow cooker.
Step 4: Drain the remaining liquid if needed.
Step 5: Enjoy your piping hot delicious meal.
#3. Instant Pot Method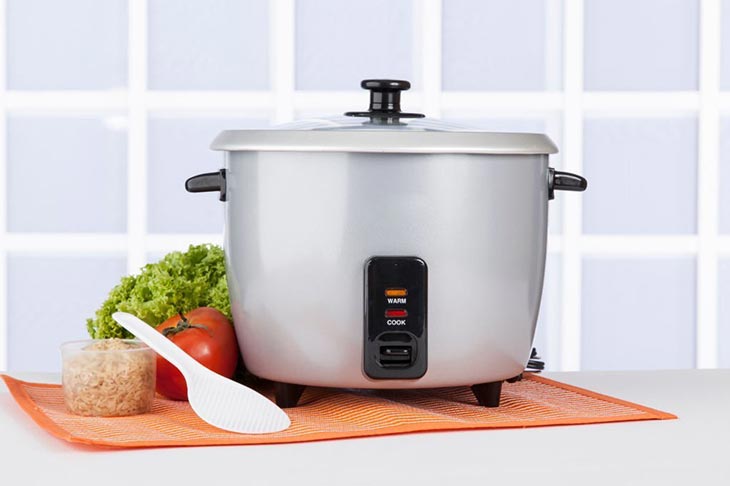 Another way is to reheat pot roast in instant pot – a fine method if you do not know what to do with leftover roast from the previous meal. Using an instant pot is a great option as it can hold large tender roasts.
As the name implies, the instant pot is very speedy and gives you the freedom of having not provided constant supervision over the meat as it heats up.
More convenient, you can choose the Keep Warm mode to keep your leftover beef roast heated if you do not want to dine immediately.
Reheating instructions:
Step 1: Turn on your instant pot and select "Sauté" from the menu.
Step 2: Wait for about 5 minutes until a lovely brown color appears.
Step 3: Add some broth or water, then stir.
Step 4: Tighten the lid. You need to ensure that the valve is in Sealing mode.
Step 5: Use the "Manual" button to set the pressure high for about 20 minutes.
Step 6: Allow the pressure to naturally release once the timer has expired. This takes roughly 15 minutes to complete.
Step 7: Open the pot and stir evenly. It should be delicious and tender by now.
Step 8: Place the flavorful pot roast on a serving plate and enjoy!
#4. Stove Method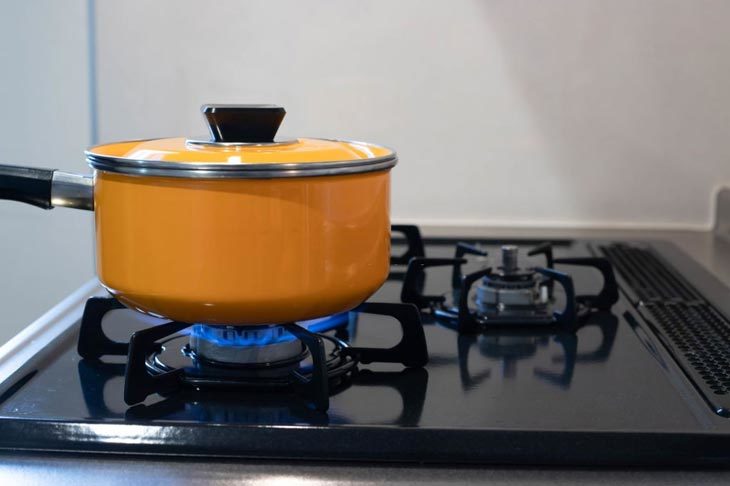 If you have no idea how to reheat pot roast without drying it out, using a stove is the proper way to go.
This is one among the best approaches to keep your dish juicy while still maintaining the original flavor perfectly. It may be a long cooking process, yet it is surely worth your effort!
However, it could be much more time-saving if you kept your food in the fridge before. Simply take your dish out and place it on the counter to defrost for 5 to 10 minutes.
Letting your leftover food adapt to room temperature gradually will help it stay juicy without drying out that much. You can prepare some prime red wine in that time of waiting – a perfect addition to this dish.
But if you have frozen roast, you will have no choice but to get it out 4-5 hours before processing it.
That amount of time will be sufficient for your dish to fully defrost at room temperature, making it simpler to reheat.
When using this way, it is advised that you take out any leftover vegetables from the frozen roast. Reheat the beef first so that it can simmer easily in the broth.
Then add some flavorful roasted ingredients such as carrots, roast potatoes, onions, and the rest of the veggies you just took out to boost your dish's flavor.
Step by step guide:
Step 1: Make some extra beef broth, then put it in a pan.
Step 2: Put the beef in a pan over a low or medium-high heat setting. Reduce the heat to keep the meat tender.
Step 3: Depending on the size of the meat, simmer for 10 to 15 minutes. Shred it, then combine it with the broth to speed up the process.
Step 4: When you see most of the stock has been absorbed, add the remaining vegetables and simmer for another 5 minutes.
Step 5: Serve it hot.
Frequently Asked Questions (FAQs)
Question 1: How long can you freeze pot roast?
Answer: For those who do not know, we can significantly increase these dishes' life by freezing them. They can safely freeze for 6 months if they receive good maintenance.
Beyond that time, the texture and taste of them will worsen and be inedible.
Question 2: How to reheat a roast dinner in the oven?
Answer: You can definitely reheat pot roast in the oven. Follow these steps to reheat pot roast in oven successfully.
Step 1: Set the oven to 180 oC, then preheat it.
Step 2: Arrange a piece of aluminum foil (or tin foil) on the counter and place the beef pot roast on top of it. Wrap the beef in foil and drizzle it with beef broth or red wine to keep it moist.
Step 3: Place the covered meat in the oven, preferably on the middle rack for moderate heat.
Step 4: Cook for 15-20 minutes or until it is thoroughly heated.
Step 5: Take your perfect roast beef out and serve it hot!
Question 3: What should you notice when storing pot roast in the refrigerator?
Answer: Some notes that you should know when storing pot roast:
Before placing it into a storage container, remember to let it cool down completely (equal to room temperature).
Put your meat, along with some tomato juice, in an airtight storage container.
Store beef broth in a different container.
You should never cover your meat with plastic wrap only. To acquire the best results, use a separate storage container.
Conclusion
Bet that the question "How to reheat pot roast" will no longer be a problem to you. Stick to our guidelines from storage to reheating steps to make your dish as excellent as the first time.
Still, those are not the only ways to make a delicious dinner for your family. There are various ways from different cooking styles to fulfill the task.
If you have other unique reheating beef roast recipes or food reheating methods to cook excellent pot roast meat, let us know in the comment section below!