How To Reheat Pot Roast (4 Ways)
Are you looking for some easy ways to reheat pot roast? If so, you've come to the right spot.
Below we'll show you four different ways to reheat pot roast and some common questions about pot roast as well. Enjoy!
What Is Pot Roast?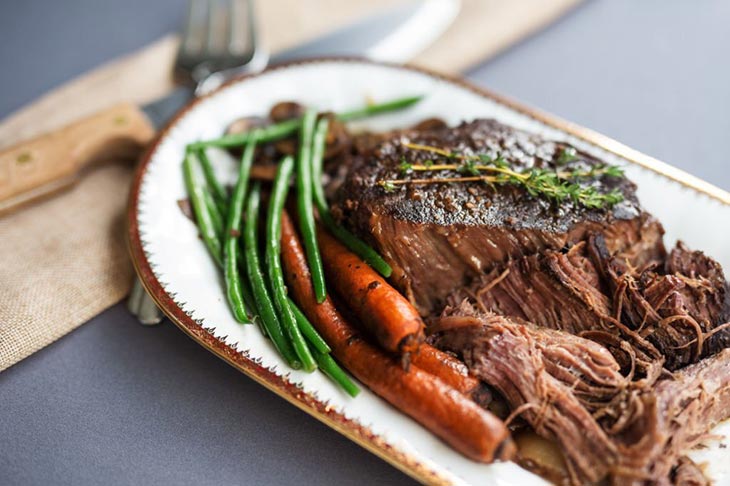 Classic pot roast is a beef dish created by a slow-cooking method in moist medium heat.
Chuck steak, bottom round, short ribs are among the best tough cuts for this unique method. But all in all, pot roast is a traditional dish that everyone can enjoy.
The 4 Best Ways To Reheat Pot Roast
1. Microwave Method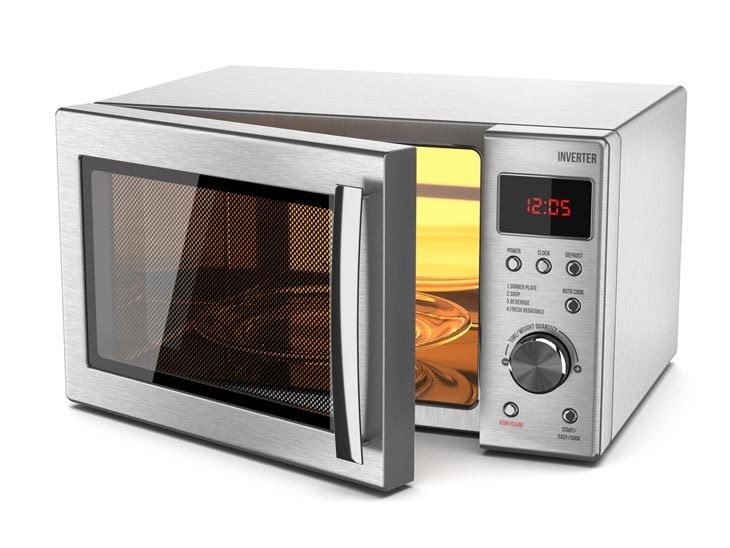 The best way to reheat pot roast is with a microwave. It is convenient and quick for those who are short of time.
It is advised that you cut your meat into smaller pieces of roast. Not only that, but it will help the meat heat more quickly in the microwave.
Furthermore, don't forget to use a microwave-safe plate!
Step-by-Step instructions:
Step 1: Chop the meat into smaller pieces.
Step 2: Put the meat and vegetables in a microwave-safe plate, or a bowl.
Step 3: Toss the platter with a splash of broth or red wine.
Step 4: Cover the bowl with plastic wrap (aka cling film) and poke a few holes in it with a fork.
Step 5: Reheat on half power for a minute, then full power for the final 20-30 seconds.
Step 6: Remove the cling wrap with caution, as the dish may be extremely hot.
Step 7: Add more hot broth if necessary, or simply shred the meat and enjoy it.
2. Slow Cooker Method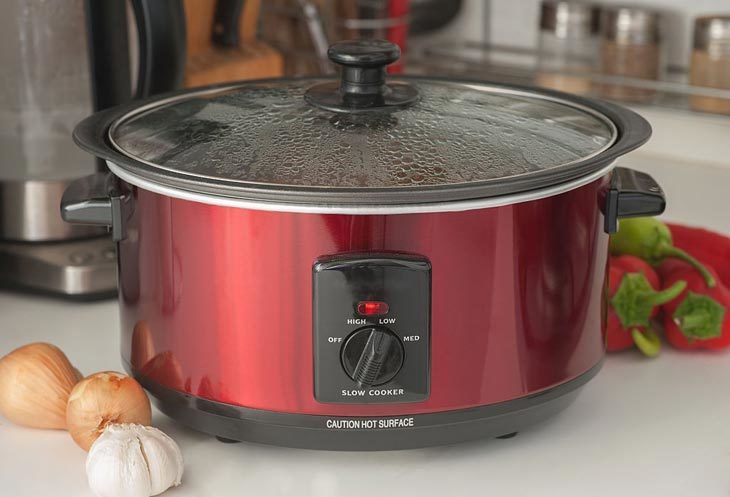 Below, I'll show you how to reheat pot roast in a slow cooker, which will keep the moisture in the meat and make the taste like when it was first cooked.
If the roast beef was frozen, it is better to leave time for your roast beef to defrost in advance. If not, proceed with the instructions below.
Instructions:
Step 1: Cover the leftover pot roast with beef broth while in the slow cooker.
Step 2: Choose the low setting for 2-3 hours.
Step 3: Check if it is fully reheated in and out before taking it out of the slow cooker.
Step 4: Drain the remaining liquid if needed.
Step 5: The next step is to enjoy your meal.
3. Instant Pot Method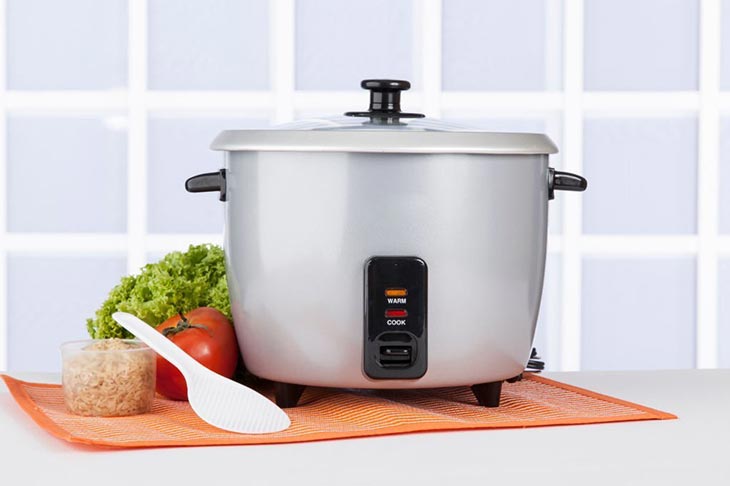 Another way is to reheat pot roast in instant pot. Using an instant pot is a great option as it can hold larger leftover roasts.
As the name implies, the instant pot is very speedy and gives you the freedom of having not provided constant supervision over the meat as it heats up.
More convenient, you can choose the Keep Warm mode to keep your leftover beef roast heated if you would rather not dine immediately.
Reheating instructions:
Step 1: Turn on your instant pot and select "Sauté" from the menu.
Step 2: Wait for about 5 minutes until a lovely brown color appears.
Step 3: Add some broth or water, then stir.
Step 4: Tighten the lid. You need to ensure that the valve is in sealing mode.
Step 5: Use the "Manual" button to set the pressure high for about 20 minutes.
Step 6: Allow the pressure to naturally release once the timer has expired. This takes roughly 15 minutes to complete.
Step 7: Open the pot and stir evenly. It should be delicious and tender by now.
Step 8: Place the flavorful pot roast on a serving plate and enjoy!
4. Stove Method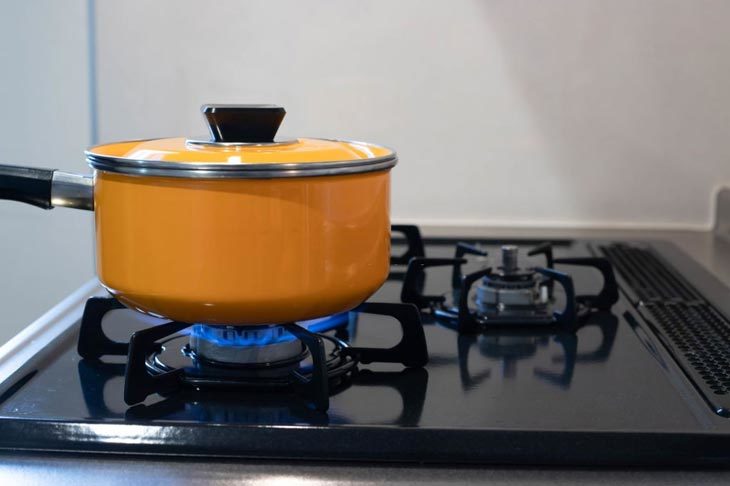 If you have no idea how to reheat pot roast without drying it out, using a stove is the proper way to go.
This is among the best approaches to keep your dish juicy while still maintaining the original flavor perfectly.
Step-by-Step Guide:
Step 1: Make some extra beef broth, then put it in a pan.
Step 2: Put the beef in a pan over a low or medium-high heat setting. Reduce the heat to keep the meat tender.
Step 3: Depending on the size of the meat, simmer for 10 to 15 minutes. Shred it, then combine it with the broth to speed up the process.
Step 4: When you see most of the stock has been absorbed, add the leftover vegetables (if any) and simmer for another 5 minutes.
Step 5: Enjoy and serve it hot.
Frequently Asked Questions (FAQs)
Question 1: How long can you freeze pot roast?
Answer: You can safely freeze pot roast for 6 months if packaged properly. .
Question 2: How to reheat a roast dinner in the oven?
Answer: You can definitely reheat pot roast in the oven. Follow these steps to reheat pot roast in the oven successfully.
Steps:
Step 1: Set the oven to 180o C, then preheat it.
Step 2: Arrange a piece of aluminum foil (or tin foil) on the counter and place the beef pot roast on top of it. Wrap the beef in foil and drizzle it with beef broth or red wine to keep it moist.
Step 3: Place the covered meat in the oven, preferably on the middle rack for moderate heat.
Step 4: Cook for 15-20 minutes, or until it is thoroughly heated.
Step 5: Take your perfect roast beef out and serve it hot!
Question 3: How Do I Store pot roast in the refrigerator?
Answer: Before placing the beef into a storage container, remember to let it cool down completely (equal to room temperature). Then place in the fridge and make sure to use it within 2 to 3 days.