How To Reheat Risotto? 4 Super Easy Ways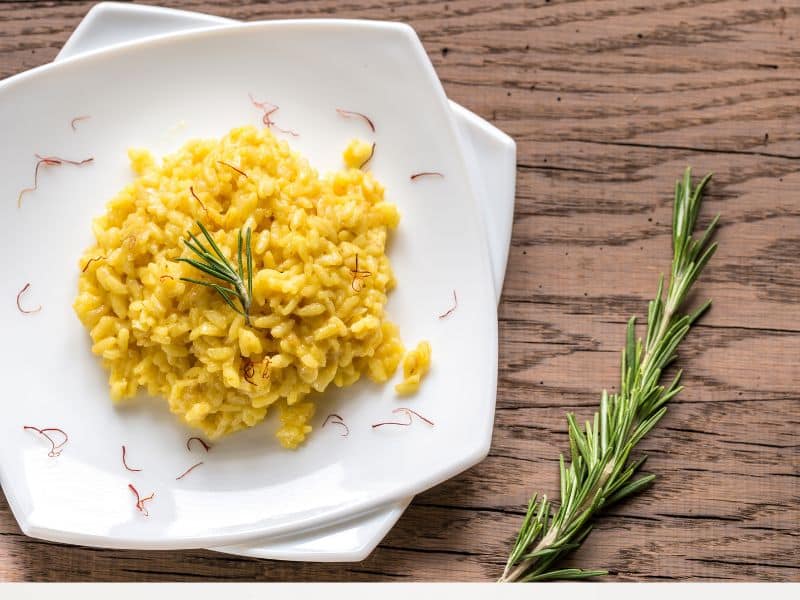 Risotto is a classic Italian dish that is enjoyed by many people around the world. It is a creamy and flavorful rice dish that is often served as a main course.
One of the downsides of making risotto is that it doesn't reheat well. When reheated, it can become dry and lose its creamy texture. However, there are several ways to reheat risotto that will maintain its texture and flavor.
In this blog post, we will explore four different methods for reheating risotto that are easy and effective. Whether you are looking to enjoy leftover risotto for lunch or dinner, or simply want to make sure that your risotto stays fresh and delicious, these methods will help you achieve the perfect reheated risotto every time.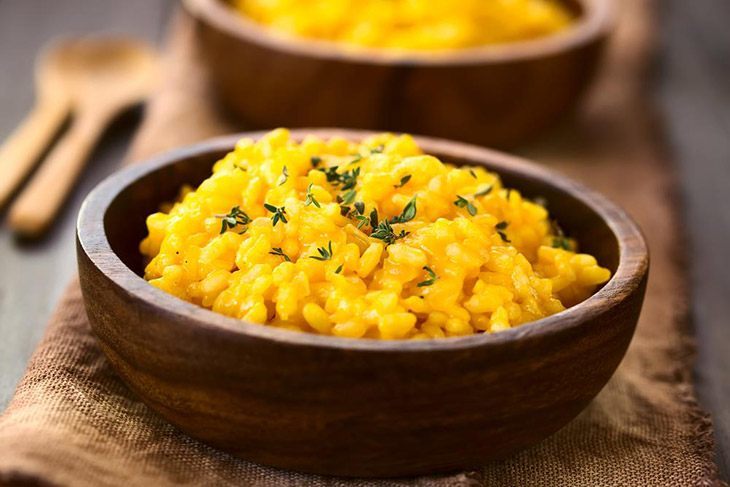 How To Reheat Risotto With A Stove
Don't worry when you do not have a microwave oven! Why don't you try reheating risotto on your stove? I think that you will like this method.
Prepare:
A Pan
Broth stock
White wine
Butter
Instructions:
Placing the leftover risotto in your pan, you continue adding a little broth stock, unless you can also use the plain water. It doesn't absolutely let it stay over 2 minutes once you recognize that the risotto has become dry. You will not want it to dry, will you? So, let's take the risotto pan out of your stove as soon as you reheated it an even way.
Add a little white wine and butter before putting the leftover risotto in your pan. In case you utilize water, you should add about ½ cup of it. Similarly, if you choose to use meat stock, add butter (a generous amount) to your risotto. Simmer and stir it occasionally to avoid sticking to your pan.
Repeat that until you see its soft texture as your desire.
Note: This reheating way is to spend for those who usually store risotto in the fridge to eat the next day. Of course, when storing a dish in the freezer, the contamination cannot avoid.
But, you can still enjoy a hearty meal – reheated risotto, though there was the leftover food from last night. Simply, remember that you do not leave it outside for over an hour before storing it in your refrigerator.
Reheating Risotto With A Steamer Basket
The steamer basket/ metal colander is presenting in your kitchen, right? So, why don't you utilize it to reheat risotto?
Prepare:
Steamer basket
1 little water
a bowl
Wine broth
Instructions:
Take your leftover risotto out from your refrigerator after placing the steamer basket in your pot. Don't forget to turn on the heat and add a little water in there.
Turn on the heat and add a cup of water in there. It recommends that you ought to place the risotto in a bowl, then place it in the steamer basket. It is not bad if you have some leftover wine broth or water in order to add to your risotto.
Cover the pot and start reheating!
Note: frankly speaking, a steamer basket is a kitchen appliance with stainless steel material. Frequently, people utilize it to steam the food as well as vegetables.
Why should you use the steamer basket? – Because you can save time and prevent the dryness of your risotto when using this method.
Apart from, thanks to the moist from the steam, your risotto will be ensured the original creamy taste.
On the other hand, the reason we recommend using the stainless-steel one because of its durability. Furthermore, it is necessary to find a model, which fits your pot.
How To Reheat Risotto With A Microwave
If you are finding an easy method to reheat your leftover risotto, the microwave will be an ideal option.
Prepare:
A glass bowl
Stock broth
Water
White wine
Instructions:
Take the cold risotto out of your fridge, roll the rice into the glass bowl
Place it in a bowl, add stock broth, water, or white wine to it
Place it in your microwave for 4 minutes. Remember to check and stir your risotto from time to time for evenly heated.
Note: If you recognize that your risotto needs plenty of heat, you can place it in the microwave for more than 4 minutes.
But make sure to using omit or other protective equipment to protect your hand when taking it out of the microwave.
You also know that the food will become dry when storing in the refrigerator, so it must add a little water. Instead, you can use butter or white wine. It's okay!
How To Reheat Risotto With An Oven
Similar to the methods above, the reheating process for risotto with an oven is also the same.
Prepare:
A glass bowl
Grated cheese
Breadcrumbs
Instructions
Put the frozen risotto in a bowl and leave it a moment.
Add a little grated cheese into the risotto and then roll it into the balls with your desired size. You can also use breadcrumbs to dress your leftover risotto.
Add a little olive oil to your baking tray and wait for a moment until it begins heating. when risotto was turned into golden brown color. Please make sure that heat it up from low to medium heat to avoid hurting oil.
Using an oven thermometer to keep the temperature about 350 degrees Fahrenheit. And place each of the risotto balls and start frying until golden and crispy.
You are looking for a new, fresh dish or a hot rice bowl with something fried, aren't you? Well, this reheating method is to spend for you.
On the contrary, those who want something to be healthy, dislike it because it has a lot of oil.
Useful Tips On The Way To Reheat Risotto
Prepare A Liquid Mixture
Looking at all methods above, it requires the liquid to add to your risotto. That's why you need to have one. Frequently, you can apply 5 cups of the liquid mixture to 1 ½ cup rice.
Having said that, you can use the leftover broth stock the last night to add to the risotto.
Stir Constantly & Reheat At The Low Heat
When reheating, you need to stir your risotto regularly. Like that, the risotto will be reheated evenly. Applying low heat will prevent your risotto from overheating.