How To Reheat Spring Rolls – 5 Simple And Effective Methods
Spring rolls are an indispensable dish in many families' holidays. It originated in China and was incorporated into Western cuisine.
Easy-to-find ingredients, simple methods, and many spices create a beautiful and delicious fried spring roll that captivates the diners.
However, if the food is left for a long time, it will cool and no longer be as crispy as before. So, how to reheat spring rolls and still retain the deliciousness?
Let's scroll down and read this article to learn all the useful tips!
How To Reheat Spring Rolls?
1/ By A Skillet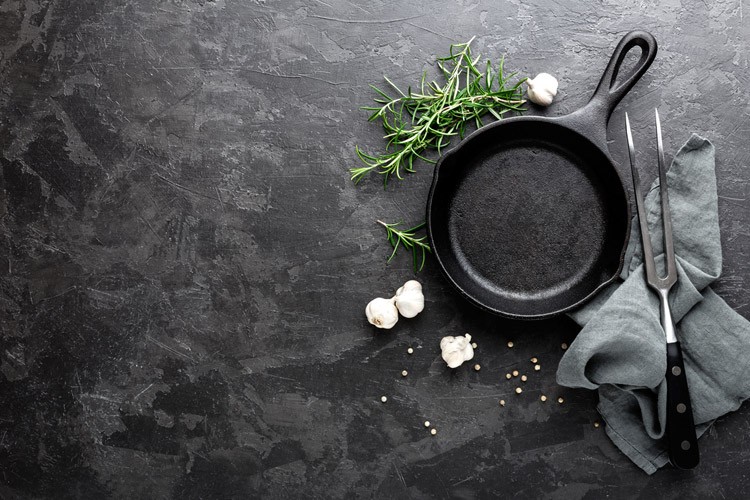 The first answer to the question "How to heat up spring rolls?" is by a skillet. This is the most common way and works well to make spring rolls more crispy.
Step 1: First, you put the skillet on the stove to heat, then add the oil.
Step 2: You need to heat the oil to a moderate temperature.
Step 3: Next, put spring rolls in the pan and fry them evenly on both sides until crispy, about 1 minute on each side.
Step 4: You repeat until you reach the desired crispness.
Note: It would be better to use a non-stick skillet to fry and pay attention to moderate heat. A large fire will cause them to burn, but the inside is not hot enough.
2/ By The Oven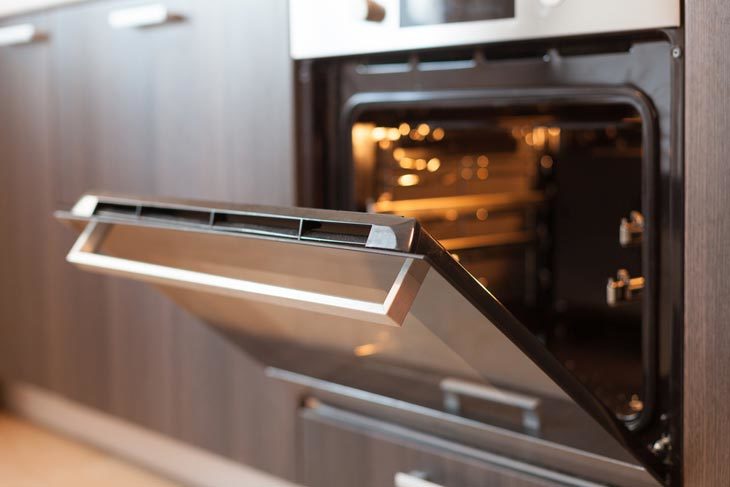 Reheating spring rolls in the oven is the most effective method for having an oven or toaster available at home.
With this method, the filling will be heated, the crust will be crispy, and importantly, it will not be greasy. The following steps will show you how to cook frozen spring rolls in the oven properly!
Step 1: Preheat the oven to about 350 degrees F.
Step 2: Then, brush a thin layer of oil on a baking tray or parchment-lined with parchment paper, do not brush too much oil.
Step 3: Turn on and heat the spring rolls for 12 to 20 minutes, turning the rolls evenly.
Step 4: Finally, you take out the spring rolls and start enjoying with sweet and sour sauce for extra flavor.
3/ By The Microwave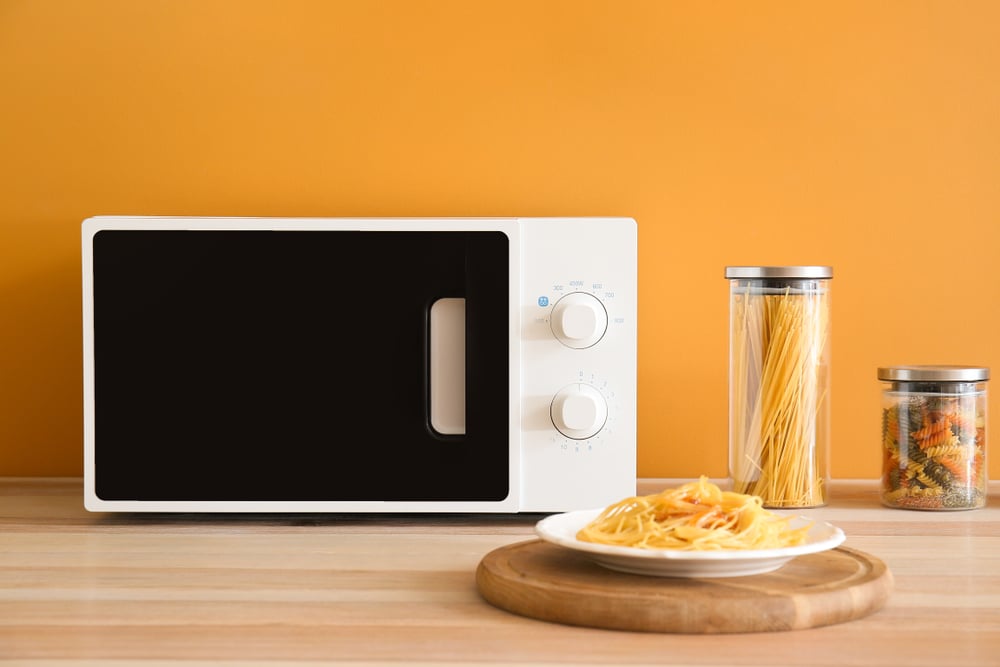 The method of heating spring rolls in the microwave is also a quick way to help crisp it up. If you pack them with seafood, we do not recommend using a Microwave oven because it will make the inside chewier.
Here are the steps to do it:
Step 1: Put spring rolls in a special dish for the microwave, note using a paper towel to line the dish.
Step 2: Put the plate of spring rolls in the microwave and heat for about 15 seconds.
Step 3: Then you take them out to cool for about 60 seconds before using.
4/ By The Airfryer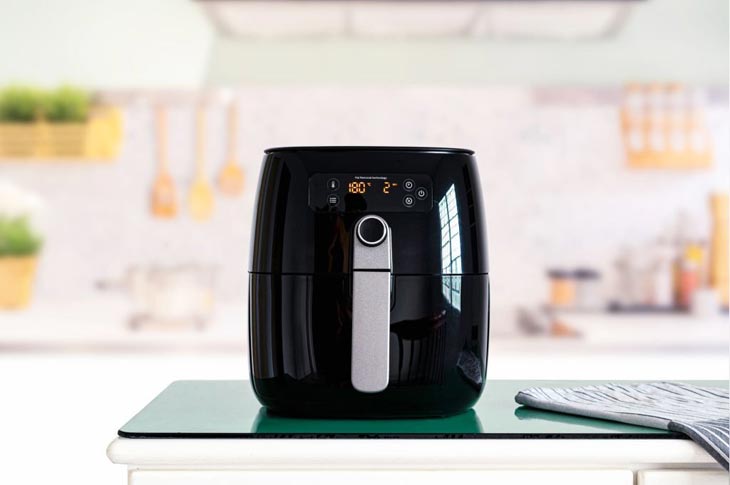 You can also reheat spring rolls in an air fryer if your family has one; this is a quick and efficient way that you don't need to add any oil.
This way will help ensure your family's health and still retain the crispy aroma of spring rolls.
Step 1: You need to preheat the air fryer for 2 minutes at about 350 degrees F.
Step 2: You use baking paper to line the baking tray, stacking your spring rolls evenly spaced so that it heats evenly.
Step 3: Reheat the spring rolls for about seven or eight minutes in the fryer.
Step 4: Finally, take out the spring rolls and enjoy with your favorite sauce.
5/ By Deep-frying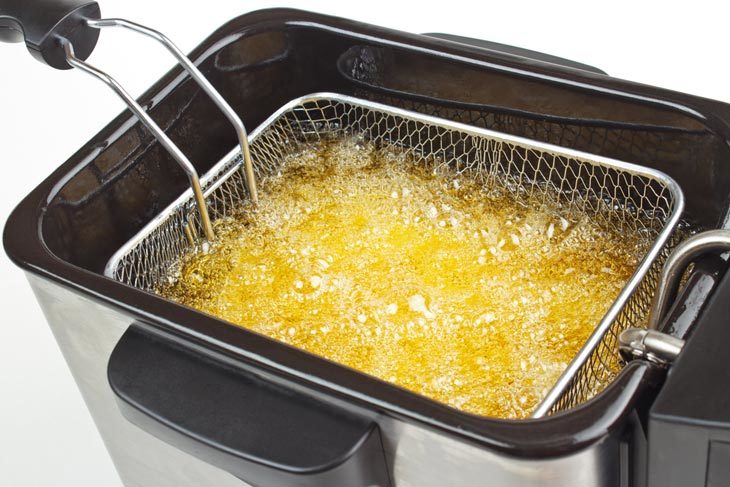 Homemakers also show how to reheat spring rolls by using the deep-frying method.
This method will bring back the original crispiness, giving them a rather greasy feeling. The steps are as follows:
Step 1: You fill up the oil, and the pot or frying pan is enough for the oil to cover all the spring rolls.
Step 2: Heat the oil to 350 degrees F (about 180 degrees C); the cold oil will soak into the skin and make them mushy.
Step 3: Put spring rolls in a pan or fryer, do not overdo them because they will reduce the oil temperature, fry spring rolls for 30 to 45 seconds.
Step 4: After the leftover spring rolls look evenly crispy, remove the rolls from the pot and arrange them on absorbent paper to absorb the excess oil.
How To Keep Spring Rolls Crispy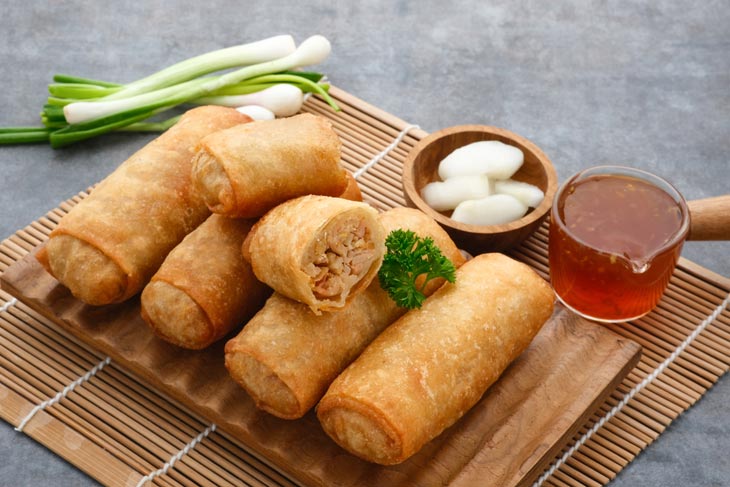 Frying Process
The frying process plays an important role in keeping spring rolls crispy. The first important step is cooking oil, and if the oil is not hot enough, the spring rolls will be soaked and soggy when cooled.
The next step is food preparation; the core is a lot of water, the vegetables are sliced unevenly, or the core is cooked, which will make the spring rolls moist and tough when cooled.
Cooling Process
The cooling stage is also an important part of keeping spring rolls crispy. Firstly, you can poke a small hole at the end of the spring rolls to let the water out.
To get rid of oil and steam, you need to place them evenly apart to avoid placing them close together.
It is better to cool the food on a towel or absorbent paper, and they have the effect of absorbing excess oil and moisture to keep them crispy.
Storage
You should also pay attention to how you store spring rolls to help them stay crisp without reheating.
It would help to avoid containers with lids, as they will prevent the dish from escaping and make them mushy.
The best way is to use a tray, container with an open lid, or partially open to let the steam out.
You can also cover paper towels around the roll to absorb moisture.
Tips
There are a few tips to keep spring rolls crispy, you need to pay attention to frying, cooling, and storage.
You need to use very hot oil and dry the ingredients so as not to retain water while frying.
To not have to think about how to warm up the spring rolls again, cooling is also essential.
You should use a wire rack or absorbent paper to prevent the spring rolls from getting soggy.
Additionally, do not forget to store the food in a ventilated container or partially open the lid.
FAQs
Can I Freeze Spring Rolls?
You can absolutely freeze spring rolls, but if you're wrapping spring rolls with rice paper you should deep-fry them, let them cool, and store them in the refrigerator.
To freeze spring rolls, wrap them in individual rolls, then place them evenly in a freezer bag, they can keep for 2 to 3 days.
Can I Reheat Spring Rolls the next day?
Spring rolls will be delicious and full of nutrition if you use them during the day. However, if you wonder: can you reheat spring rolls the next day? The answer is possible.
If you don't eat them all, you need to store them carefully to prevent them from going rancid and then reheat them for use.
Can I Eat Cold Spring Rolls?
If you want to eat cold spring rolls, you can use edible rice paper combined with the pre-cooked filling to wrap and use immediately.
Yet, the spring roll has been fried, you can still eat it when cooled, but it will not taste good.
We suggest reheating the fried food to ensure their health as well as retain their flavor.
Conclusion
Above are methods that show how to reheat spring rolls and how to keep them crispy that you can apply. You need to pay attention to follow the instructions exactly to make spring rolls crispy and achieve the desired effect.
Hopefully, these ways will help you overcome the worry that your dishes will be cold and chewy.