How To Reheat Tamales In 4 Simple Ways That Work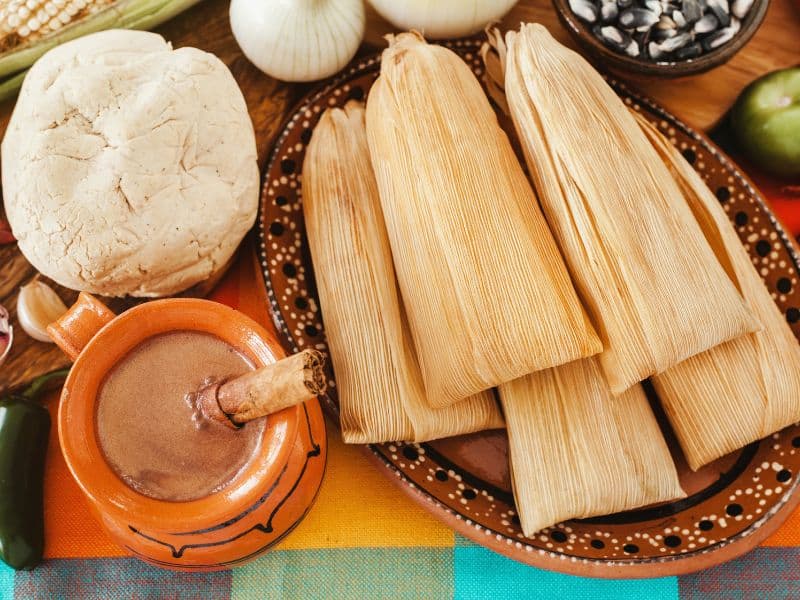 If you are looking for tips on how to reheat tamales, you have come to the right place.
Below find a couple of different methods that work perfectly well with reheating tamales.
All About Tamales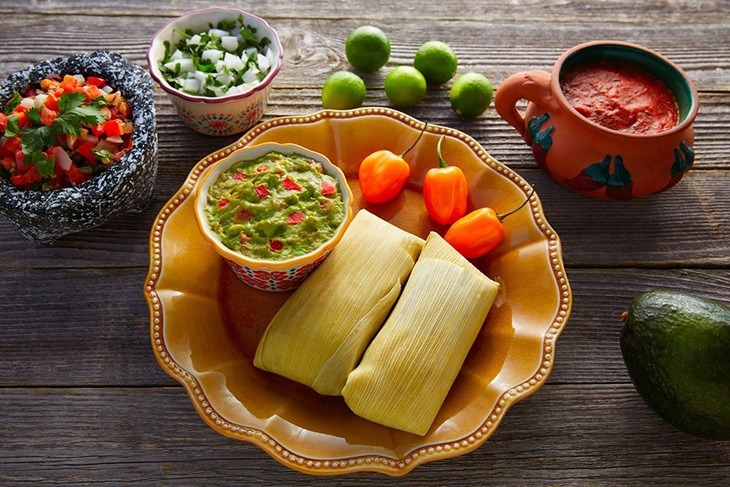 A tamale is a type of steamed dough (also known as masa) dish that is wrapped in a corn husk or banana leaves.
Tamales can be stuffed with pork, beef, cheese, vegetables, or even chilies. You can be as creative as you want with the fillings of tamales.
Before I show you how to reheat tamales, you should first keep in mind that only properly stored tamales can be reheated to their original flavors.
Storing tamale leftovers is no hard work. The ideal way to store untouched tamales is to keep them wrapped and put them in the refrigerator.
If you wish to keep them for a long time, consider putting them in a tightly sealed storage bag and keep them in the freezer.
Otherwise, storing them in the fridge can also keep them fresh for a couple of days. Remember not to unwrap them to preserve their taste.
Once you have finished storing your delicious tamales, have a look at the following reheating methods below and pick the one that works best for you.
How To Reheat Tamales In The Oven
See the steps below for details about how to use an oven to reheat tamales.
Preparation:
Prepare a heat-resistant bowl or tray that can be used in the oven and some aluminum foil.
Preheat your oven to 325 degrees Fahrenheit
Instructions:
Cover each of your tamales with aluminum foil carefully.
Place your tamales in the bowl or tray and transfer it to the oven.
et the tamales be heated in the oven for 20 minutes then turn off the oven.
Take out the tray and turn over your tamales and return them to the oven for ten more minutes.
Your tamales are ready to serve now.
How To Reheat Tamales In The Steamer
Since tamales are steamed food, the best way to reheat tamales is undeniably steaming. It will keep the best taste and texture of tamales.
The key lies in the steaming technique, which should be adjusted to warm up the filling while softening the delicate dough.
If you have a steamer ready at home, reheating your tamales will be a piece of cake.
Steaming is not effective in reheating a wide variety of dishes but also a very healthy way to deal with the leftovers.
Most nutrients are preserved during the steaming process. Therefore, you are encouraged to cook tamales by steaming.
Please prepare an instant pot or crock pot and follow the steps below to reheat the frozen tamales with a steamer:
Prepare your steamer and fill your instant pot with water. The water should be about one-third of the pot.
Put the steam rack over the water, set the steamer to medium heat to bring the water to a boil.
Place your tamales on the steam rack, cover the instant pot with a lid and let the heat simmer down
Have your tamales steamed for around 10 minutes if they are kept in the fridge and up to 15 or 20 minutes.
Check the internal temperature and give your tamales enough heating time for their fillings to warm up. Otherwise, they will taste warm on the outside but utterly cold and rigid inside.
How To Reheat Tamales In The Microwave
If you are looking for an even easier way with less preparation, the microwave will be your top choice.
A microwave is arguably the most common way to reheat many types of dishes, and tamales are no exception.
One big advantage of using a microwave is its efficiency, which means you can successfully reheat your tamales with minimum preparation.
Instructions:
Prepare a microwave-safe plate or bowl and place your tamales inside
Cover your tamales with a damp paper towel so that your tamales can be steamed with water from the towel
Turn your microwave to high and set the timer for 30 seconds or one minute
Check the internal temperature of tamales to see if there's any cold spot.
Rotate or rearrange your tamales and repeat the process to warm up thoroughly the tamales. One of the drawbacks of using a microwave is that your tamales tend to get drier and unevenly heated. To achieve better results, try microwaving one or two tamales at a time.
How To Reheat Tamales In The Frying Pan
Unlike the previous methods, this is an unusual way to reheat your tamales, but the result makes it worth a try.
This method works on the principle of using heat to warm up your tamale from its core, but this time, you won't use steam.
If you are into tamales in their unusual crispy texture, this method is for you. To reheat your tamales through frying, you need to remove their cornhusks or leaves first. Then follow the below instructions:
Get your frying pan ready with some oil and turn on the heat
Place your tamales on the hot pan and fry on each side of the tamale turns light brown
Transfer your fried tamales onto a dish coated with a kitchen paper towel to soak the excess oil
You can serve your tamales with Mexican crema or other side dishes that you'd like
This method is ideal for those who are more adventurous and keen on eating crispy stuff. One downside to this frying method is that it can be oily and unhealthy in comparison with the first two.
To Sum Up
Thanks to their versatility, tamales are enjoying their popularity in many regions.
There is no restriction on the types of fillings for a tamale, whether it is sweet corn, cheese, beef, or chicken or just veggies.
Learning how to reheat tamales can save you a great deal of time and effort while still being able to enjoy the full flavor of your favorite dish. No more worries about the leftovers!