Roasted pine nuts are always the top choice to add in many recipes to enhance the buttery flavor.
Their golden brown and fragrance make the dishes more appealing and delectable, especially when sprinkled on the top.
Below will show you on how to roast pine nuts in the shell by two simple methods that you can make in your kitchen.
Follow our steps, and you will be surprised how easy it is to have tasty roasted pine nuts within minutes!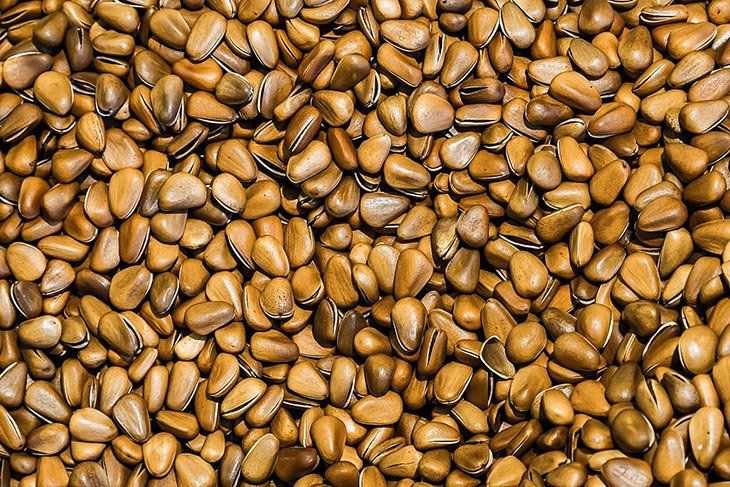 What Are Pine Nuts?
As the name suggests, pine nuts come from pine cones. Perhaps you hear people call them nuts, but they're seeds. It's still okay to refer to them as nuts or seeds.
Pine nuts feature a thick outer shell that you must remove before eating, yet it might be challenging.
It's easy to confuse the terms "shelled nuts" and "unshelled nuts." Simply said, the shelled nuts are those nuts that have people shelled theỉ nuts, while the unshelled nuts (or nuts in the shell) don't have people shelled the nuts.
The high cost of shelled pine nuts is due to their long ripening time and shelling labor. Whether pine nuts are in or out of their shells, they are healthy and delicious.
Like cashews, they have a soft, nutty flavor with a sweet undercurrent.
Because of their buttery flavor, pine nuts frequently appear in pesto. You can enjoy the raw pine nuts or roast them using your kitchen equipment.
This cooking process brings out the mild flavor of pine nuts while making them easy to incorporate into other dishes.
How To Roast Pine Nuts In The Shell
This section will guide you on how to roast pine nuts in the oven and the microwave. Let's see!
In The Oven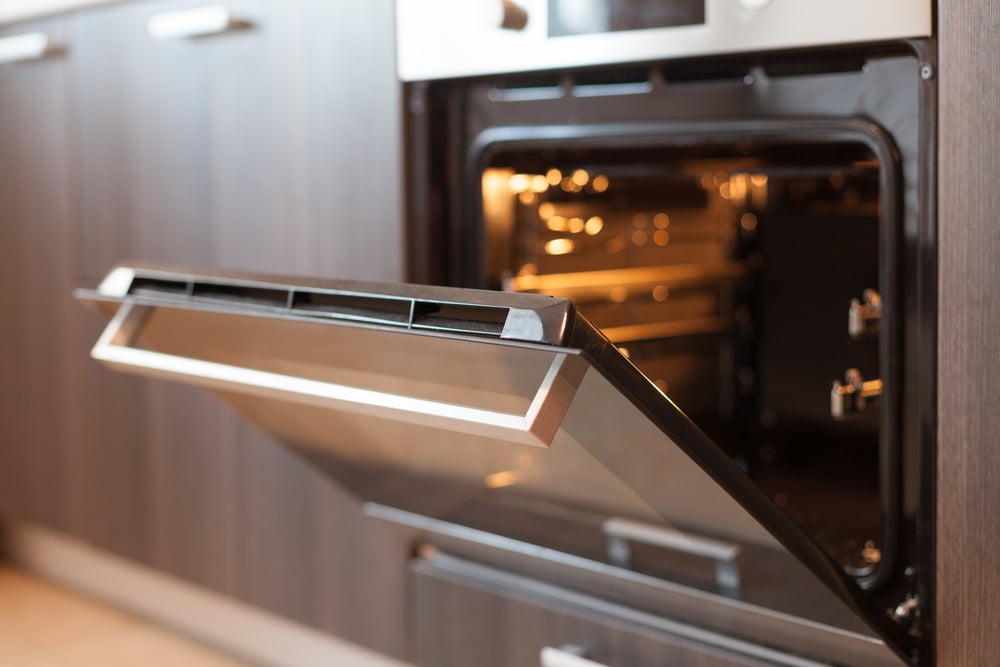 Step 1: Preheat your oven to 177°C. Then place the unshelled nuts in a fine mesh strainer or a colander and rinse them with cool water. You can throw out any that are cracked, feel soft, or discolored.
Step 2: You don't need to follow this step if you don't prefer the slightly salted flavor. When waiting for the oven to get hot, stir ¼ cup of sea salt into 2 cups of water. Now, stir the nuts into the bowl and soak them in about 30 minutes!
Step 3: Tear a sheet of parchment paper and place it on the baking pan. If you soaked the pine nuts in salted water, drain them before putting them on the sheet. They should be now in a single layer, not overlap one another.
If the parchment paper is not available in your kitchen, you can toast your nuts on the baking sheet instead.
Step 4: Now, place the baking sheet into the oven and roast the nuts till they start to pop. After 10 minutes, stir them and cook for ten more minutes if you don't see anything happen.
It's worth noting that the roasting speed depends on the size of your pine nuts and their moisture levels. So if you soak them in salt water, it will take nearly 30 minutes to complete!
Step 5: Switch your oven off and take your roasted pine nuts out. You can either lift the parchment paper sheet and place it on your wire rack or transfer the pine nuts to a cold baking sheet.
Make sure you let the nuts cool completely and keep them in a single layer.
Step 6: Spread your cooled pine nuts on a clean towel and fold them over. Now use a rolling pin to pound the pine nuts.
If you hear the shells break, it sounds like everything goes the right way. Fold the towel back and get your nuts from their shells.
Now you can enjoy your delicious toasted pine nuts!
In The Microwave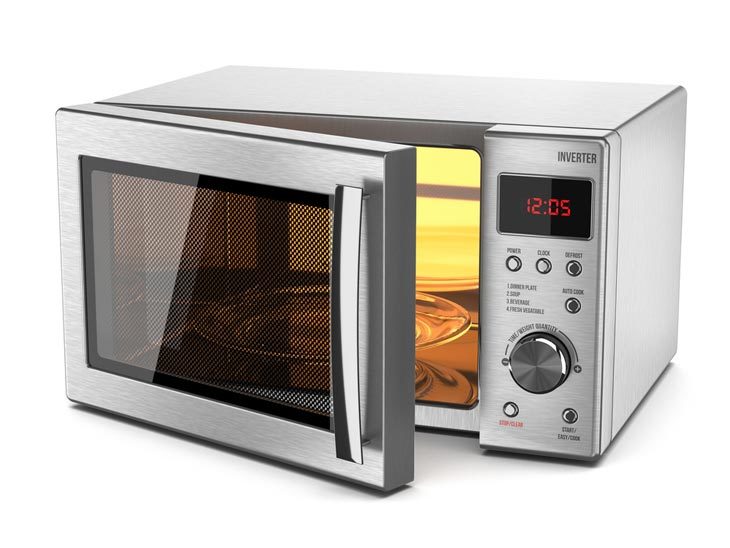 So, how to roast unshelled pine nuts in the microwave? Follow 5 steps below:
Step 1: Follow the first as when using the oven – rinse your pine nuts and put them in a microwave-safe bowl. Still, it would be best if you did not dry the nuts since the moisture would help them steam when cooking in the microwave.
Don't forget to soak the nuts in the salt solution if you want the salty taste!
Step 2: Place the bowl in the microwave and let it uncovered. After 4 minutes, the nuts will get hot and begin to cook. You should now stir them and continue to microwave for 2 minutes.
Remember to use the oven mitts when handling the hot bowl.
Step 3: Heat your pine nuts one more minute so that you can smell a nutty, roasted scent. You can take a nut and remove the shell to check the color of the meat. If you see a slightly brown color, you're good to go!
If they're creamy or still white, you should microwave them longer.
Step 4: Remove the hot bowl from the microwave and spread the hot nuts on a plate. Arrange them in a single layer so that they can cool faster.
If you use the bowl, it will take more time to cool and even become soft!
Step 5: As the first method, you can use a rolling pin to crack the shells and enjoy them!
How Long Will Toasted Pine Nuts Last?
If you don't use up the roasted pine nuts, put them in an airtight container and store them in a cool, dry place.
Roasted pine nuts can last for one week at normal temperature and two months if stored in the fridge, which is significantly less than cashew.
If you want to extend their shelf life, you can even use the freezer so that the nuts can last up to 6 months.
When the nuts begin to smell rancid and taste sour, chances are they've gotten spoiled. Discard them right away and get ready to roast the new ones.