Have you ever tried grating mozzarella cheese at home and ended up making a mess? If the answer is yes, then we can help!
We will go over a few tips on how to shred mozzarella cheese so that you can easily use it in your next dinner without the mess!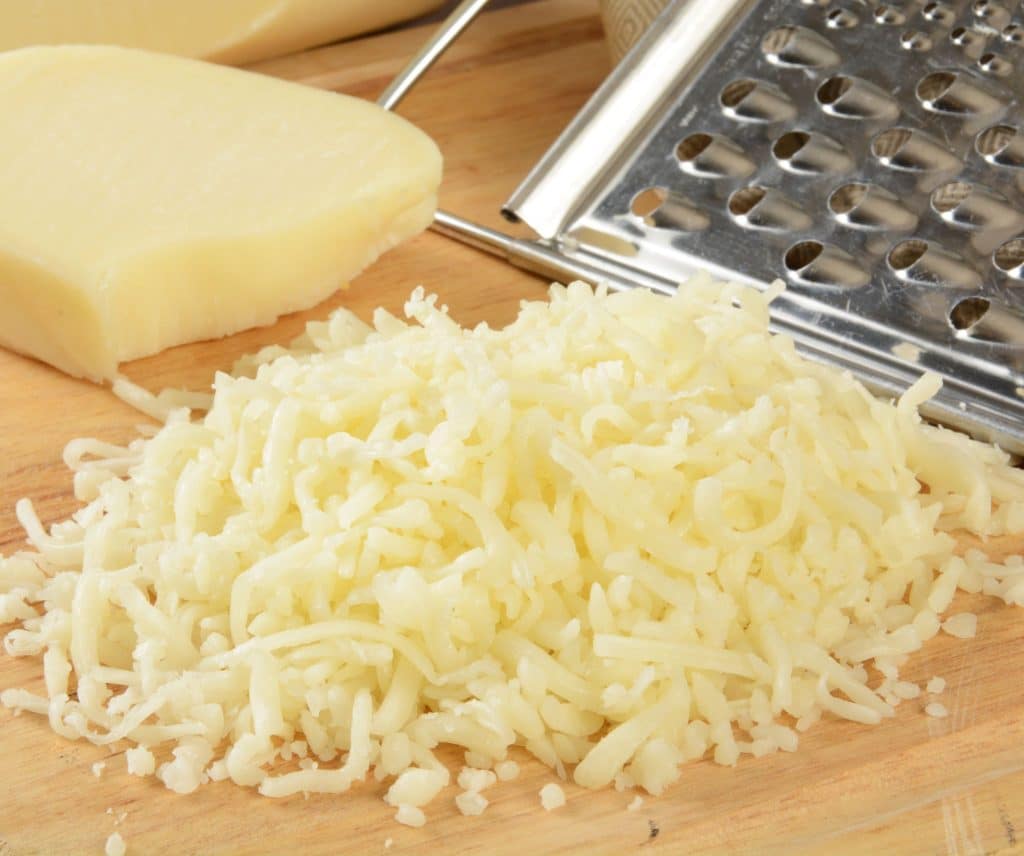 Frequent Mistakes When Shredding Mozzarella
There are a few mistakes that can be made when learning how to shred mozzarella. Take a look below to find out what a few of the common shredding mistakes are.
1. Not knowing that Mozzarella is a soft cheese.
This characteristic makes Mozzarella extremely sensitive to cutting and shredding.
Soft cheese like Mozzarella can easily break down if you push it too far in a cheese grater, and that's when you fail when trying to grate mozzarella.
2. Shredding mozzarella that has stayed at room temperature for Too long
Before shredding cheese, we usually take the cheese from the fridge and leave it at room temperature for easy shredding later. However, you cannot apply the same rule to Mozzarella or any soft cheese for that matter. Mozzarella needs to be cold when shredded.
3. Using too much Mozzarella at a time.
We often want to shred as much Mozzarella as we can in a time so that we can witness the pretty picture of cheese shreds coming out.
However, too much Mozzarella going in the shredder at one time makes the grater clog easily.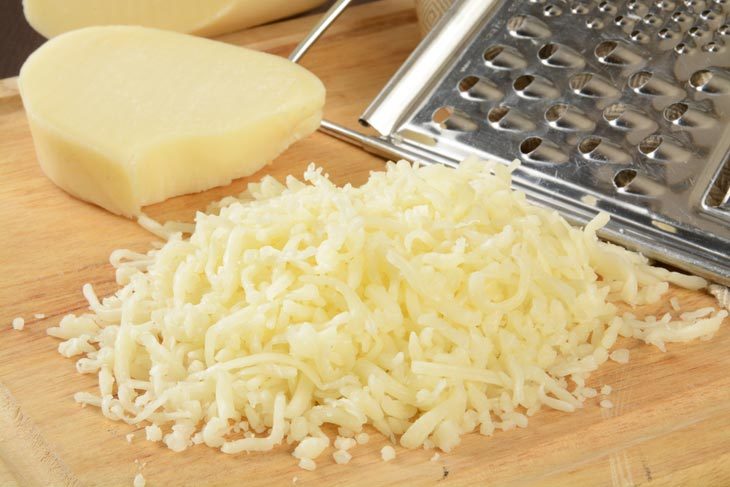 How To Shred Mozzarella Correctly
Method 1: Shred With a Cheese Grater
We recommend following these easy steps on how to shred fresh Mozzarella:
Step 1: Freeze Mozzarella before shredding 15 minutes
Before shredding Mozzarella, you need to freeze Mozzarella for 15 minutes for the cheese texture to freeze temporarily.
This freezing technique allows your cheese to become stiff enough to sit in the grater and turn into shreds. If not frozen, the cheese will clump together, and you will end up with a mess. If you cannot leave the cheese in the freezer, make sure to keep it at a cool temperature.
Step 2: Use a Cheese Grater
A cheese grater, is the best way to shred Mozzarella.
There are two kinds of simple, cheap, effective cheese grater you can directly get: a box cheese grater and a handheld cheese grater.
Method 2: Shred Without a cheese grater
So, what if you don't have a cheese grater? Is there any way you can shred Mozzarella to perfection without needing any tool?
The answer is yes! Look around your kitchen and bring out these tools if you have them to start how to shred Mozzarella cheese.
Food Processor
If you have a food processor in your kitchen, you can still get delicious cheese shreds. Here are the steps you need to follow if you use a food processor to shred cheese:
Cut cheese into big cubes first. Don't leave all your cheese in the food processor, as it can be stuck into corners when mixed.
Place the cheese shredder tool on the food processor and feed the cheese cubes through the shoot.
Get your cheese shreds at the end of the food processor.
Grated Mozzarella cheese coming from the food processor may not look even to each other. However, it is a fast and convenient way to have instant grated Mozzarella.
Zester
Yes, the zester that we use to zest our lemon and orange can shred cheese. The small holes in a zester will make your cheese turn into lightweight shreds that go perfectly on pasta as toppings. A zester is such a cheap and accessible option, so if you don't have time to grab a whole cheese grater, grab your zester and start to grate your cheese like a pro.
Knife
The problem with using a zester when shredding mozzarella is that the shreds may come out too tiny. If you want to shred cheese in bigger sizes manually, you will need to….
Take a knife and a cutting board and place your cheese on them.
Depending on what shapes and sizes you want your cheese to be, cut the cheese into portions like you would when you cut butter.
Make sure the cheese is frozen before. The knife is sharp so that you can cut the cheese perfectly into small shreds as you wish.