Soften Almond Butter With These 4 Methods
Almond butter is a delicious and healthy spread made from ground almonds, but it can be quite thick and hard to spread when stored in the refrigerator. Softening almond butter can make it easier to use and enhance its creamy texture.
There are a few simple methods to soften almond butter that you can try at home, whether you're making a sandwich or using it in your favorite recipes. Below, we'll explore some of the best ways to soften almond butter and provide you with helpful tips to achieve the perfect consistency.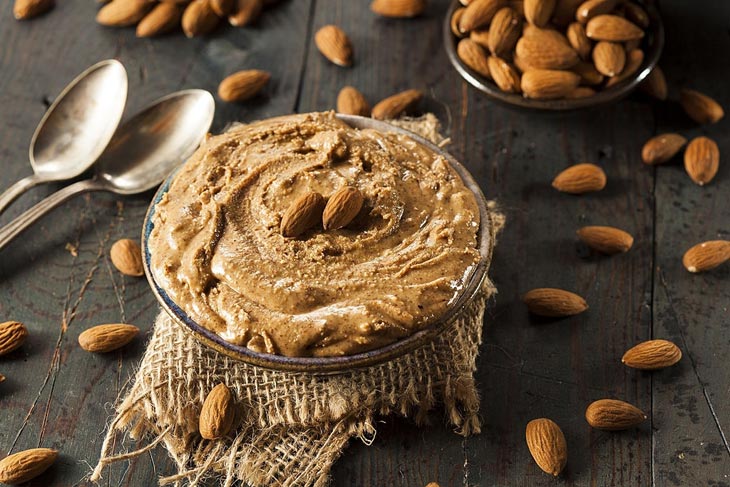 How To Soften Almond Butter (4 Effective Methods)
Take a look at our four methods on how to soften almond butter below. We promise these ways to work well and save you time. Scroll on down to find out!
Using A Warm Bowl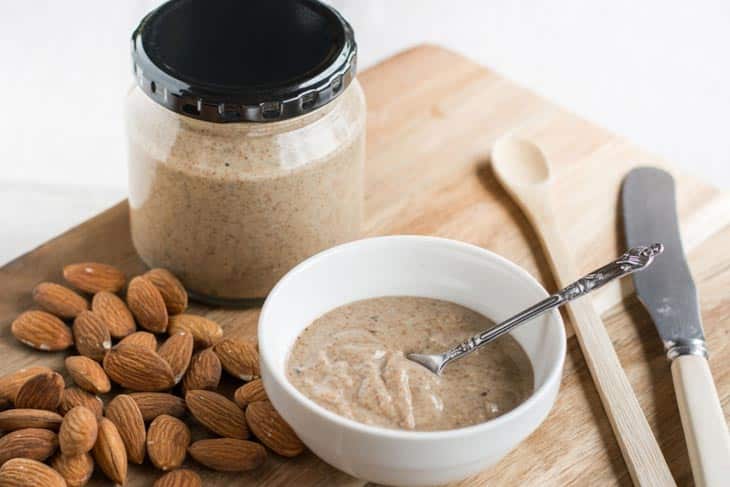 The first method we want to give you is using a warm bowl or glass to cover your butter.
This is the most straightforward method because all equipment is definitely available in your kitchen. You can use this method to soften any kind of butter, such as margarine, thin peanut one, etc.
There will be no risk while applying this method, but you need to check many times to make sure it is entirely soft. So, you might consider it before choosing this way.
Preparation
Almond butter
A plate
A microwave-safe bowl or glass
Water
Detailed Instructions
Step 1: First, you need to cut it into cubes and place them on a plate. The smaller these cubes are, the less time you need to wait.
Step 2: Fill more than half the prepared bowl with water.
Step 3: Then heat it in the microwave or on the stovetop with a pan for about 3 minutes.
Step 4: Carefully pour off all the water and invert the glass or bowl over these cubes placed on the plate. Keep in mind that they do not come into contact with the bowl rim. Allow them to soften in about 5-8 minutes.
Step 5: Check whether it reaches your desired softened level or not.
Adding Oil To The Butter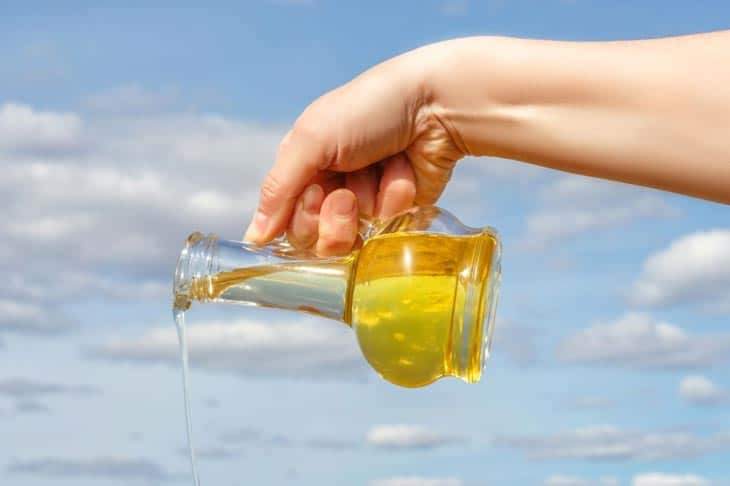 Can I pour out the oil in almond butter? Yes, of course.
Oil can also help your butter keep soft and creamy even if left in the refrigerator overnight. Adding oil is not exactly a way to soften refrigerated butter but the same as the storage method. Yet, it can work to make dried almond butter smoother.
However, the final result is a soft and creamy product for easy spreading. Furthermore, you can have the soft one whenever you want to use it. That's why we mention it in this article.
Preparation
Vegetable oil: canola, coconut, or peanut oil
A new almond butter jar
A small knife
Detailed Instructions:
Step 1: Stir the whole jar well with a dinner knife. This is the suggested way if you are asking "how to stir almond butter."
Step 2: Pour oil on the top of the surface.
Step 3: Mix them well. Make sure you mix the oils well from the top to the bottom of the jar.
Step 4: Close the lid tightly and upside down the jar to store in the fridge. This helps the butter top keep moist and soft with vegetable oils when you turn it over to scoop some out.
Step 5: Stir 1 or 2 oil drops to make it wholly softened and creamy while you need to use it.
Using A Microwave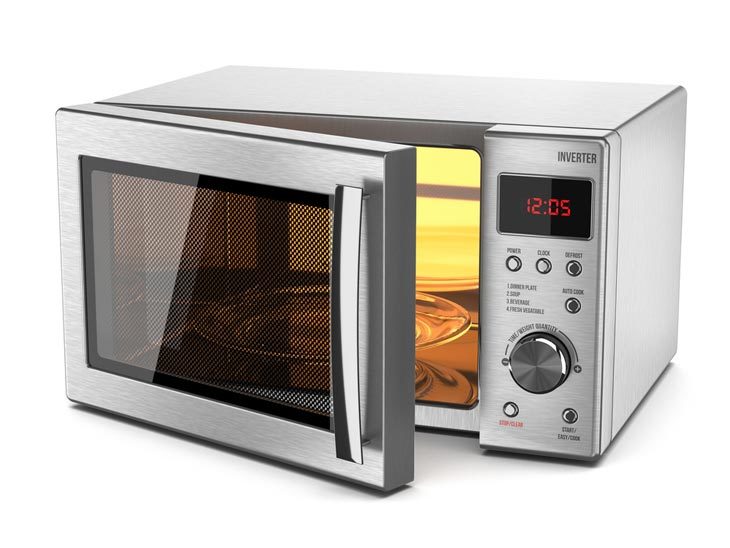 Microwave is a popular kitchen equipment that most households have. Everything with a microwave is quick and super convenient. It can shorten your cooking time significantly.
That's why if anyone wonders, "can you melt almond butter?", the microwave oven is the first method you think of.
Depending on the size, you can simply place the desired amount in a bowl and set the time to about 3-7 minutes. Again, microwaving won't lead to flavor or nutrition change.
How about softening it with a microwave? Some people might think it impossible because of the high heat. Yet, you can also do this with your microwave with a trick.
This method doesn't require a lot of technique because you just need to be a little quick to make it soften faster.
Preparation
Water
A microwave-safe bowl or cup
Almond butter
Heatproof plate
Detailed Instructions
Step 1: Slice it into smaller pieces to make the softening process quicker. Then, put them on the heatproof plate.
Step 2: Pour 2-3 water cups into the prepared bowl.
Step 3: Microwave the bowl on high for 3 minutes to make it hot.
Step 4: When time's up, take the water bowl outside. Quickly place the heatproof plate inside and close the microwave. Remember not to turn on the microwave because you want to soften but not melt it. After heating the water, the remaining heat in the microwave can make the thing inside softer.
Step 5: Wait about 10 minutes and take it out to use.
Using The Stovetop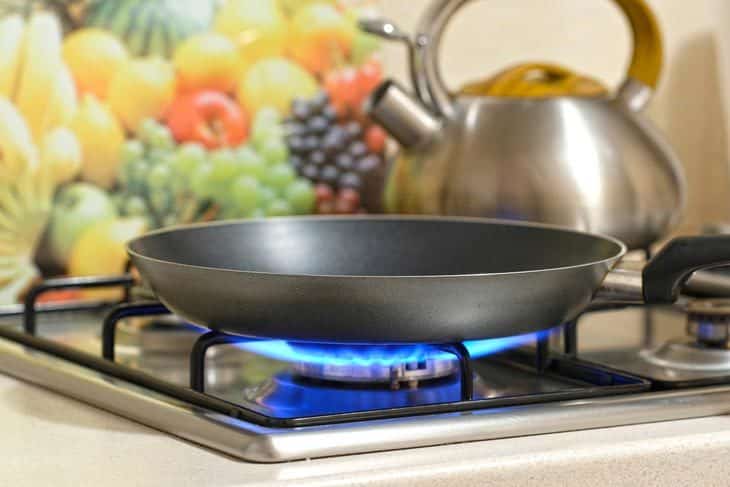 If you don't have a microwave, you might ask, "how to melt almond butter without a microwave". The stovetop is another way to go. Simple heat the butter bowl in a saucepan with water on the stovetop until it entirely melts.
If you want to soften it, the method is slightly different. However, this method will work best with a glass jar. Using a low-quality plastic jar (or a plastic container) might lead to toxic release due to heat exposure.
If you just want to soften enough but not the whole jar, transfer the desired amount into a small glass or another clean jar. This method might make it melt a little bit, yet the result still goes well to eat with toast (food).
Preparation
Almond butter
A pan
Water
A glass or glass jar
Detailed Instructions:
Step 1: Slice it into some cubes and put it in the jar or glass.
Step 2: Place the jar/glass into the middle of the bowl.
Step 3: Pour water into the pan and heat it on the stovetop. Heat until you see tiny bubbles but not boiling.
Step 4: Slowly pour water into the bowl at half the jar/glass height.
Step 5: Wait 5 minutes until it makes your almond butter smooth.