Corn tortillas are used in a variety of Mexican dishes. With tacos to enchiladas, they are stuffed with meats, vegetables and cheeses. Other times they are fried until they are crispy into what is called a tostada. Tostadas are then topped with things like eggs, salsa, and meat.
However, if you've ever tried to use prepackaged corn tortillas, you know how inflexible they are. Even though they are soft to the touch, most break as soon as they are bent. A broken corn tortilla is just about useless when you are trying to make a taco or enchilada.
So… how do you soften a corn tortilla? We have three ways to do it!
About Corn Tortillas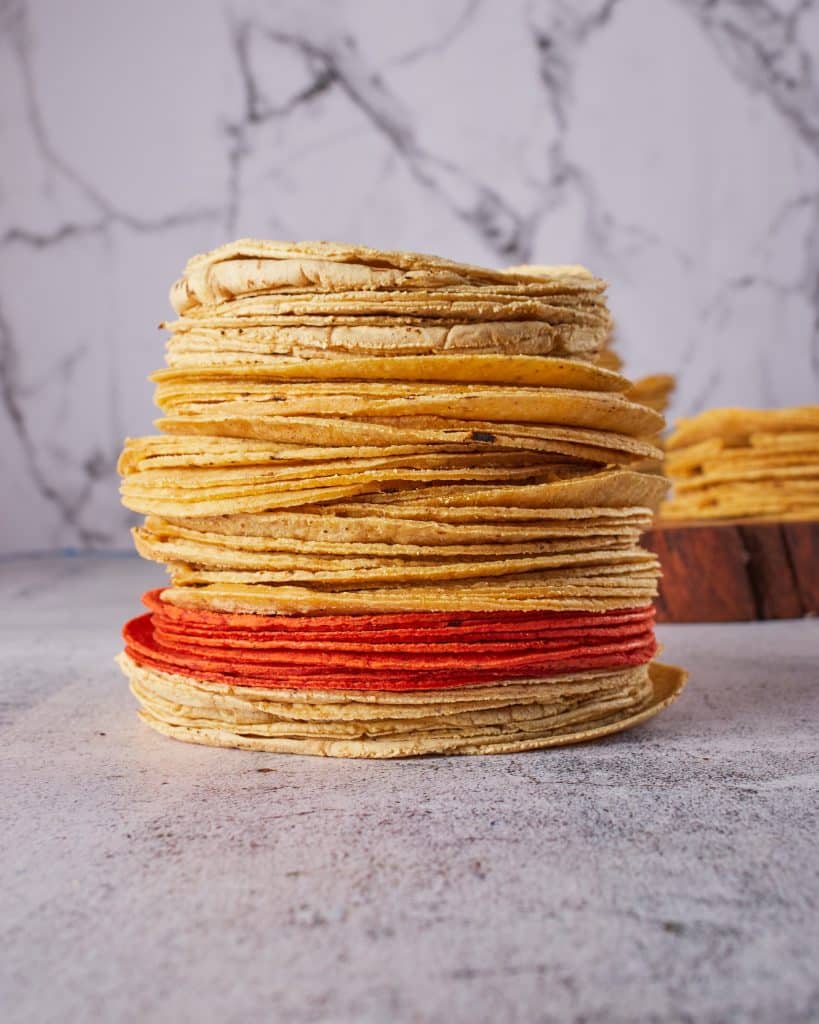 Corn tortillas are a staple in Mexican households. They are used in making everything from breakfast, to dinner to snacks.
What are They?
Corn Tortillas are thin and made from a dough that includes a mixture of ground maize or hominy, along with warm water and salt.
After the dough is mixed, it is pressed flat – either manually or with a press – and put it on a hot surface to cook for only a few moments.
The unleavened corn tortilla came from Mexico and is a staple in their dishes.
Nutrition Facts
Corn tortillas are a rich source of fiber (up to 2.77 grams) and magnesium (31.7 mg).
Fiber plays a crucial role in heart health, and magnesium is a vital substance that supports the strength of muscle and your brain.
Last but not least, the corn tortilla is also considered a type of whole grain, since the whole corn kernel is ground when making the maize.
Is It Possible To Soften Corn Tortillas?
Most of us don't make our own corn tortillas. They aren't hard, but the prepackaged ones at the store are so convenient and cheap. However, what you'll quickly find out is that they are not exactly the freshest.
Corn tortillas out of the bag will feel soft, but will likely break at the slightest pressure when trying to fold them. However, with a few tricks, you can bring your corn tortillas back to life!
How To Soften Corn Tortillas For Enchiladas
There are three ways that work best for reheating corn tortillas. They all require reheating the tortilla, which will give it is needed pliability back.
Pro Tip: You need to use the corn tortilla immediately after reheating it. If you let it sit and cool down, it will become brittle again.
Method #1: Use A Microwave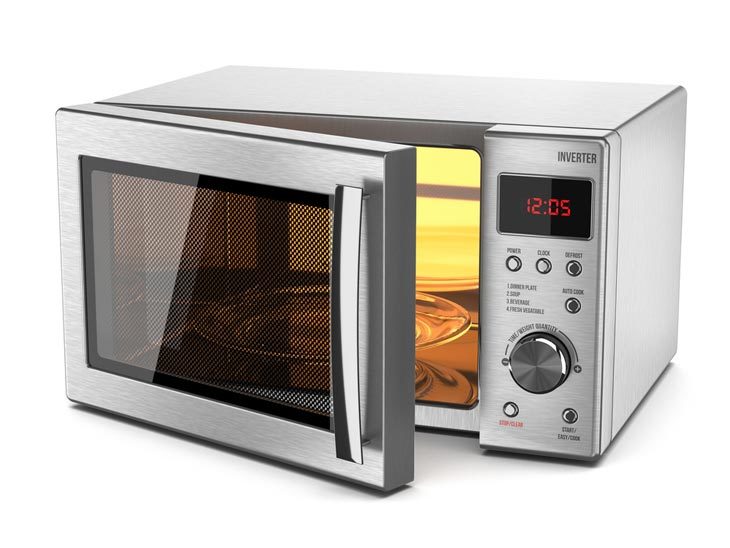 The easiest way to warm up a corn tortilla is in your microwave.
Stack up to 5 corn tortillas on a microwave-safe plate.
Cover them with a damp paper towel.
Microwave on high for 15 seconds, and check to see if they are warm yet. You may need to rearrange the stack to get them all to reheat evenly.
If they require more time, cook for an additional 15 seconds each time until completely warm.
The good thing about using a microwave, is that just about everyone has one, and is aware of how to use it. The problem with using a microwave to reheat corn tortillas is that all microwaves are a little different in strength. To ensure you don't reheat your corn tortillas too much, we suggest heating them in 15 second increments until done.
Method #2: Use An Oven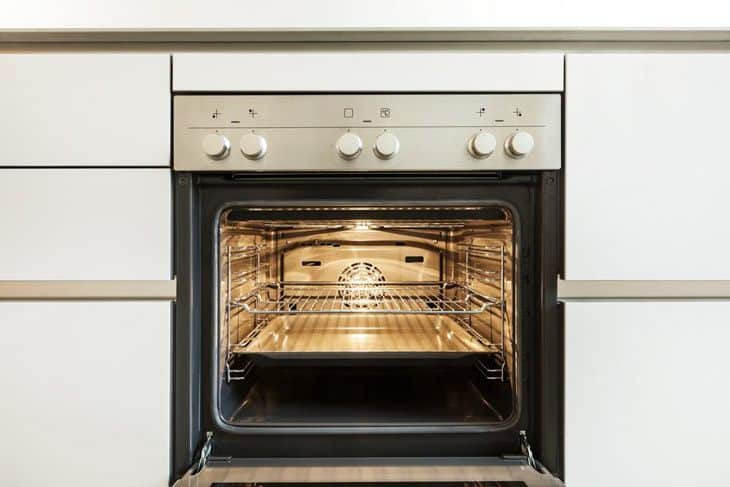 Warming tortillas in the oven is also an option.
Preheat the oven to 375 degrees F.
Grease both sides of the tortillas with a brush and a small amount of neutral (vegetable, canola, olive) oil.
Loosely wrap up to 5 of them stacked in aluminum foil.
Place the wrapped corn tortillas on a cookie sheet and reheat for at least 10 minutes to make sure it's heated evenly. After every 5 mins, you need to check the softness level and flip over the foil.
Remove from the oven when completely reheated. The corn tortillas can stay in the aluminum foil until they are needed.
The aluminum foil is needed to keep the tortillas from completely drying out. Without it, they would become crispy within a few minutes in the oven.
Method #3: Use a Skillet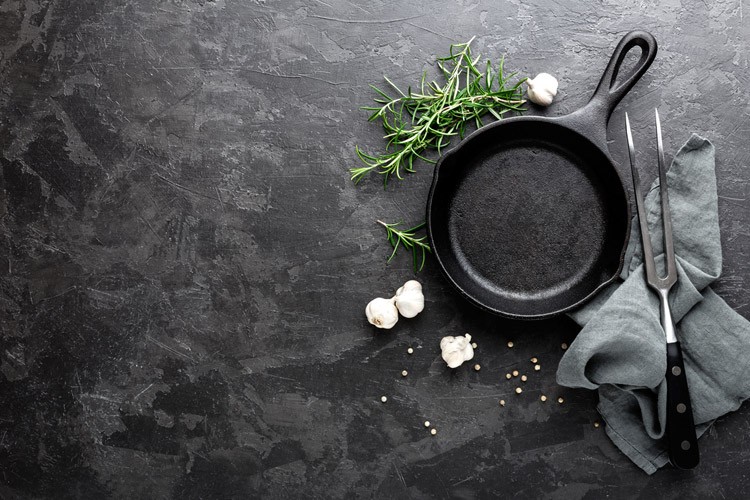 You can also reheat corn tortillas on the stove. This is the quickest way to reheat one tortilla at a time, but can become time-consuming if you need to reheat a lot of them.
Start by placing your nonstick or cast iron skillet on medium-high heat. Let it warm up for 5 minutes.
Once the skillet is nice and hot, place one tortilla on the pan, and let it warm up for about 5-10 seconds. As soon as it starts to puff up or smoke, flip it.

I usually just test fate, and use my fingers to flip it. You can use tongs or a spatula.

After 5 more seconds on the other side, the corn tortilla is done. Take it off and place aside to be used later.
Can You Soften Tortillas Without Oil?
Yes, and it's actually my preferred method. I like to use the skillet method I described above. That and the microwave method do not use oil.
How Can You Keep Corn Tortillas Warm?
As I reheat them, I typically throw them on a plate that has been warmed (either in the oven or microwave), and cover them with a clean dish towel. This way will keep them warm for about 5-10 minutes. They will start to lose their softness after that, and will eventually become brittle again.
There are also specific tortilla warmers. These work wonderfully, and I would suggest you get one if you use corn tortillas often.