You are in the right place if you want to learn how to prepare corn tortillas for enchiladas.
There are a few different ways to soften corn tortillas, and I will explain each of them below, so you can pick your favorite method.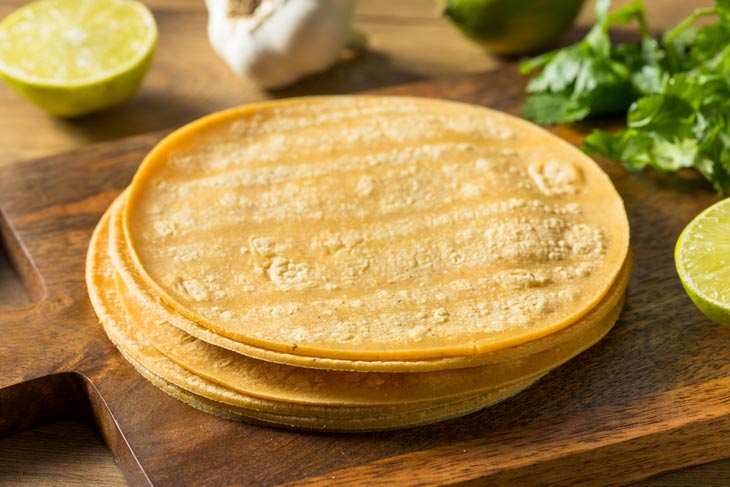 3 Ways to Soften Tortillas for Enchiladas
When you buy store bought yellow corn tortillas, they are sometimes hard to work with when you'd like to roll them and fill them with ingredients for enchiladas.
Below are 3 different ways to soften tortillas or warm tortillas to make them easier to roll for enchiladas, fill without breaking and to work with in any type of recipe.
Microwave Method
The first step is to wrap up to 12 tortillas in damp paper towels or napkins. Heat the stack of tortillas on high for 1 -2 minutes, making sure they are covered, so they stay soft. You can also wrap the tortillas in a cloth towel that is slightly damp as well to get the perfect soft tortillas.
A second way is to wrap the stacked tortillas in a damp kitchen towel or damp towel and wrapped in plastic wrap. Next, place the stack in a microwave-safe resealable plastic bag that is open to get the perfect steam corn tortillas in a short time frame.
Stove Top Method
Place corn tortilla onto an iron dry skillet (cast iron is perfect!) on medium heat to medium-high heat for about 10 to 15 seconds on each side to soften. Then continue on to make the enchiladas as desired.
You can also use a flat cooking surface like a griddle and follow the same methods as described above.
You may use a small amount of oil (you will not need much oil) on each side of the tortillas to "fry" them if you wish. Once the enchilada sauce is on the tortilla, it will soften them back up, and they will enhance the flavor of the tortillas because of the added fat.
Oven Method
Stack a small stack of corn tortillas in an oven wrapped in aluminum foil about 300 degrees until warm on a baking tray.
Or lay lightly greased tortillas flat on a baking sheet and warm at 300 degrees for 3-5 minutes or until soft. You can use coconut oil or olive oil
A great way to keep the tortillas warm while you are rolling and filling enchiladas, place them in a tortilla warmer or steamer basket.
These methods work best with fresh corn tortillas. The main reason corn tortillas crack is that they are not fresh.
If you follow any of the methods above, and they are tearing or breaking when trying to fill, then you will need to get fresh tortillas to make enchiladas.
Tip: The best way to make enchiladas is with fresh homemade corn tortillas. The tortillas are less likely to break and will be able to rolled easily with the enchilada filling.
Enchilada Recipes You May Like
Authentic Enchiladas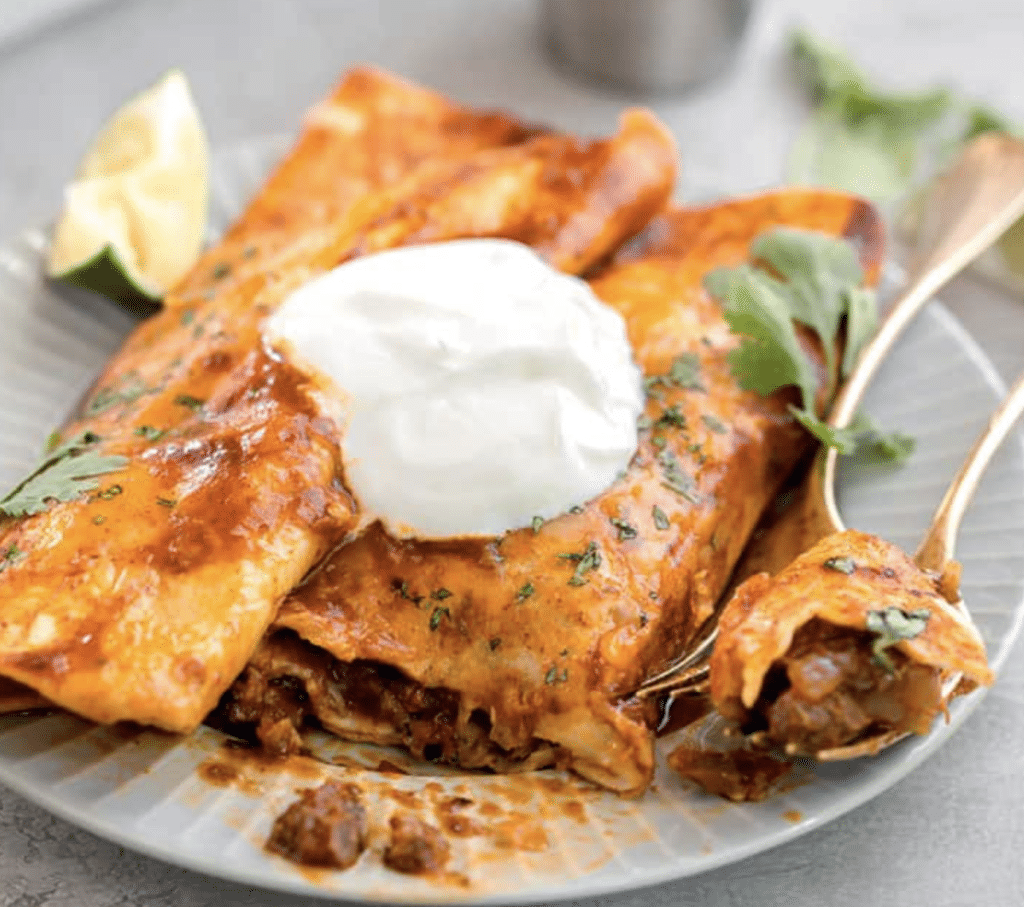 This easy to follow beef dish and recipe is yummy and tastes like its from Mexican restaurants. Prepare as directed and place in a baking dish and cook. Top with sour cream, extra sauce and more for extra flavor. Serve and enjoy!
Best Enchilada Recipe from BrownEyedBaker.com
---
The Best Chicken Enchiladas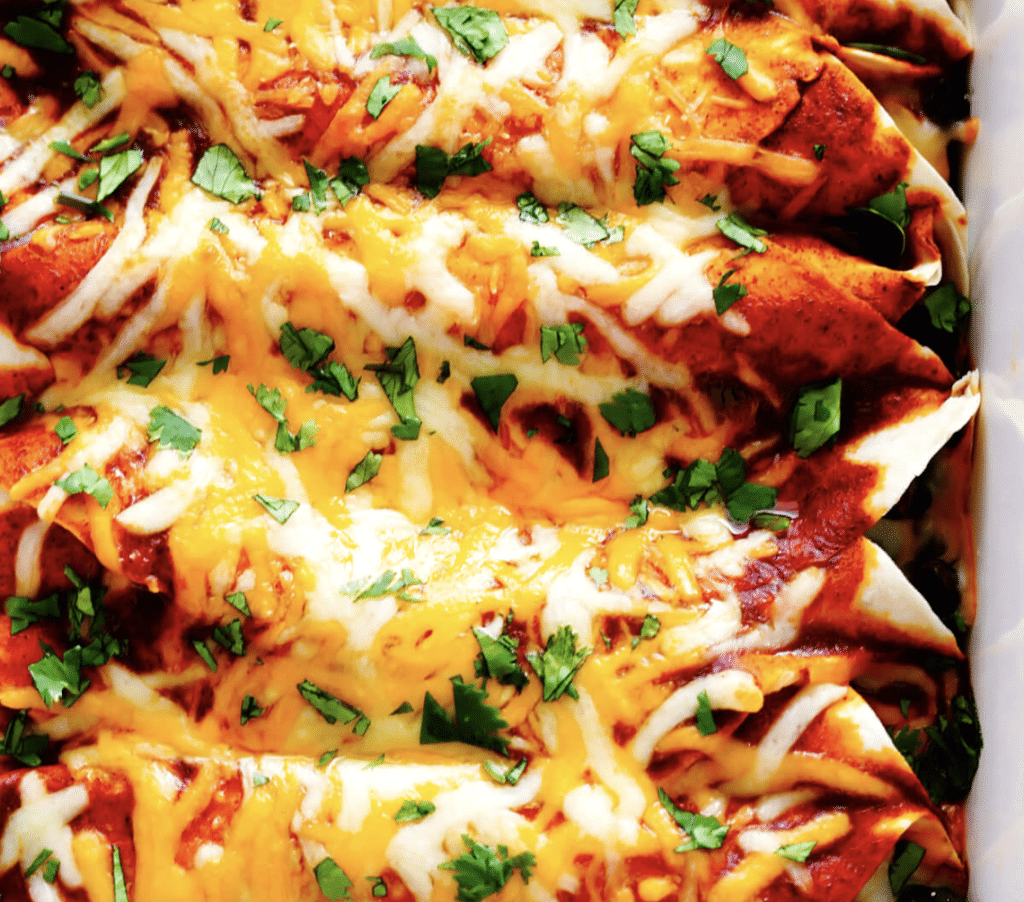 You'll love this simple to make Mexican food dish with homemade enchilada sauce. It is easy to make ahead and freeze too, so you can have this tasty dish whenever you please!
Easy Enchiladas with Chicken Recipe from Gimmesomeoven.com
---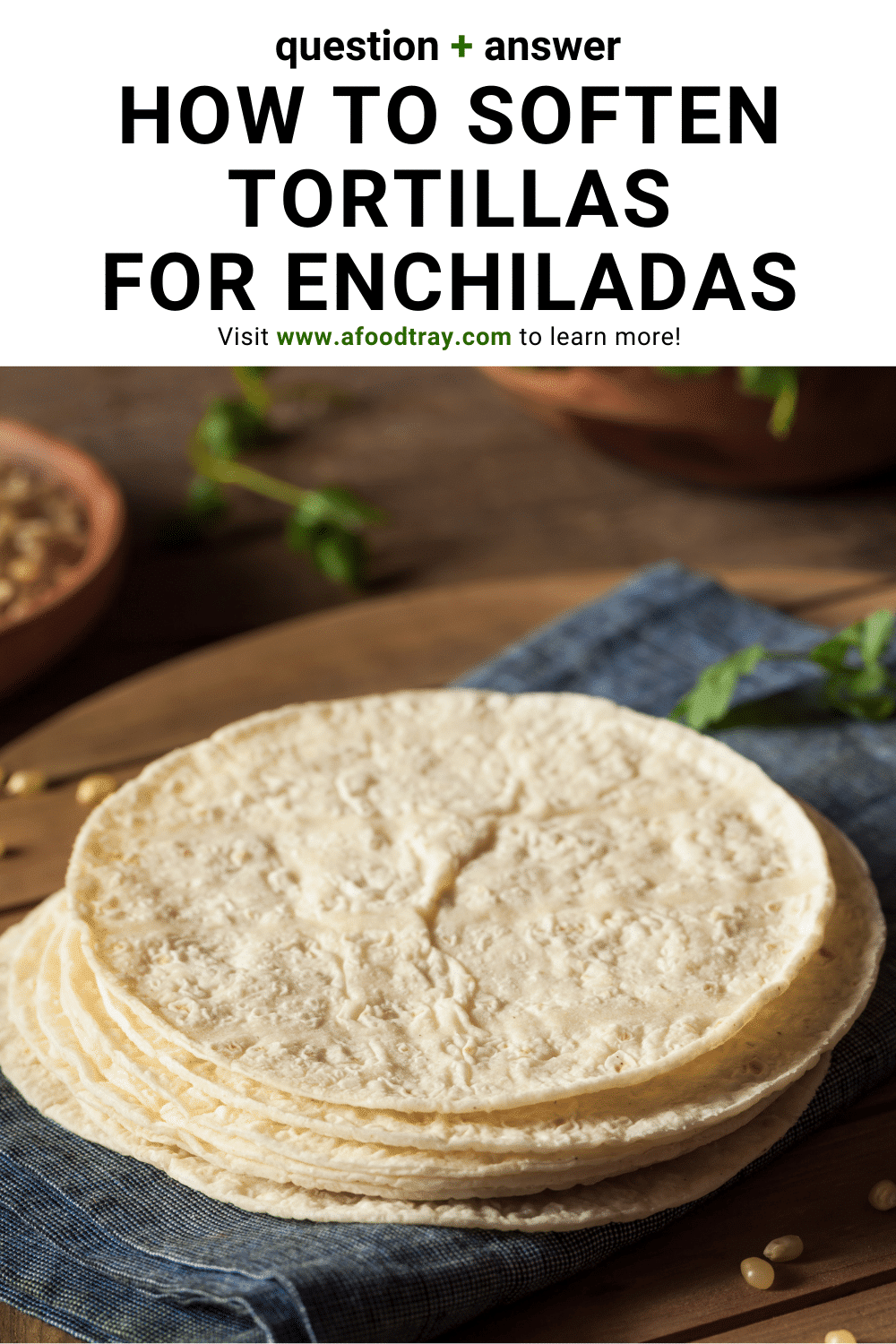 ---
More Food Posts You May Enjoy