How To Store Charcoal: Natural Lump Charcoal & Briquettes Charcoal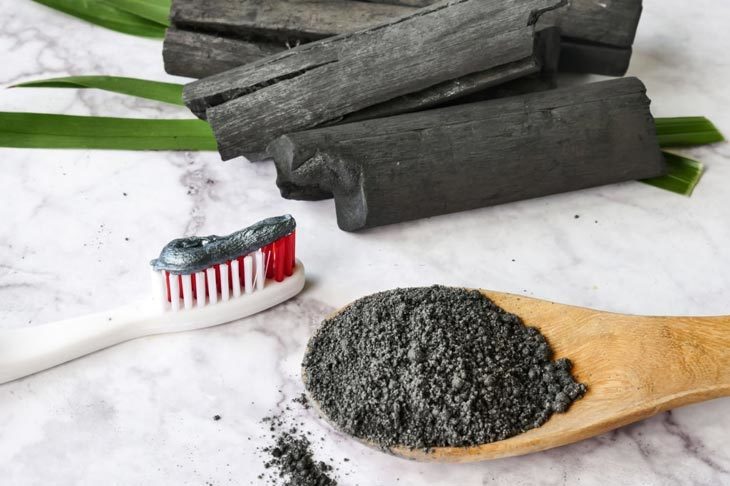 One day, the weather gets warm. You get out and tend to light up the grill. Still, you suddenly figured out that all the charcoal had got damp.
They no longer work, and you'll be sick at heart as you couldn't light up the grill and host your dinner party.
In no time, you google for the best methods on how to store charcoal. But, it's easy to get bewildered by a wide range of options.
So, what are the optional methods? Hopefully, this article comes in handy for you!
What Are Natural Lump Charcoal & Briquettes?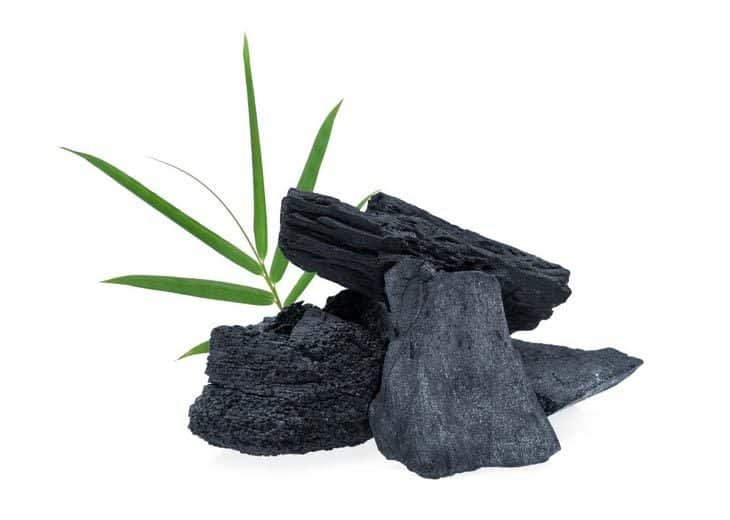 Long short answer: charcoal is wood stripped down to its most basic form – carbon.
It is what's left in the absence of remaining organic life.
Now, we'll focus on the two major variants: lump and briquettes.
Lump Charcoal
Perhaps, many think that lump charcoal is superior to briquettes. Still, it's not sought-after as it's tricky to package and control the lump shapes' outcome.
Lump charcoal originates from a natural wood source. After being reduced to charcoal, it turns into a charred form by burning without oxygen.
It isn't consistent in shape or size but comes in small pieces combined with excessive.
Lump charcoal always burns quicker with more heat than briquettes. Yet it also burns out faster accordingly.
Overall, lump type responds to oxygen extraordinarily very well. Thereby, manipulating the vents on the grill to control the temperature range will do the trick.
Briquettes
Briquettes are chiefly formed of carbon and other subsidiary ingredients. In detail, carbon is the result of the wood combustion for fuel; subsidiary materials consist of white ash, binders, and accelerants.
Like other charcoal, they're made in low-oxygen conditions, and they can be left to burn for days till they're used up. Owing to how slowly they burn, these are your go-to. To any barbecue party, briquettes are irreplaceable in creating the dishes' flavors.
You can purchase the briquettes in large-scale volume bags. Anyway, it remains among the lowest-cost ways for grilling.
There are so many types of briquettes as most major brands make them out of a ton of various wood types. Sometimes, changing the types of briquettes is a good idea.
This way, you can choose the scents/odors you like most.
If you still wonder about these two, watch this video: Lump Charcoal VS. Charcoal Briquettes to tell them apart.
How To Store Charcoal – The Best Charcoal Storage Containers
Seeing the bag languishing in the house corner and waiting for your dream grill, you fret that it can go bad.
Above all methods, owning an airtight container is the best way to store charcoal.
Due to the porous nature, the moisture will decrease the fuel's quality. When it gets damp, it never lights as expected.
Where to store charcoal? We've listed out a handful of bins and containers:
Metal Trash Can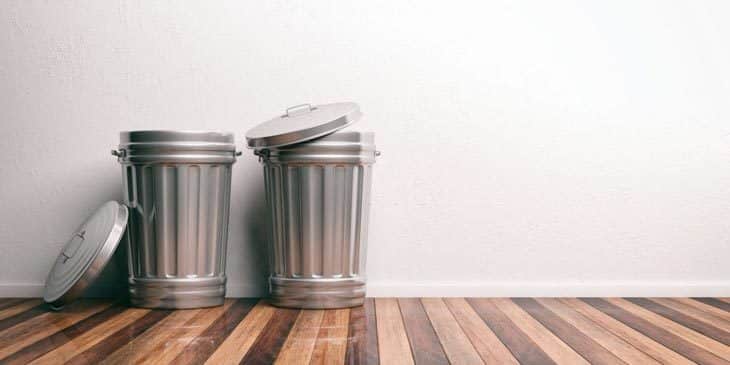 Fire prevention is never an issue with a 20-gallon galvanized trash can for fuel storage. The standard dimension is 17.5 x 17.5 inches (long – wide). It can hold roughly 24 lbs of a lump.
Conventional wisdom recommends using heavy-duty trash as the insert before putting the fuel inside. You will generate a long-term airtight barrier against the high humidity storage this way.
If the lid is snug yet not airtight, this step is crucial. Go for the metal trash can for your Big Green Egg charcoal storage now, and that sounds great!
Also, with the metal trash can and black vinyl, you will have an efficient DIY charcoal storage approach. Just stick the vinyl onto the trash can's front. Fill it with the fuel and store it near the grill.
Are you all set to make your flank steak? It's time to grill!
The Charcoal Caddy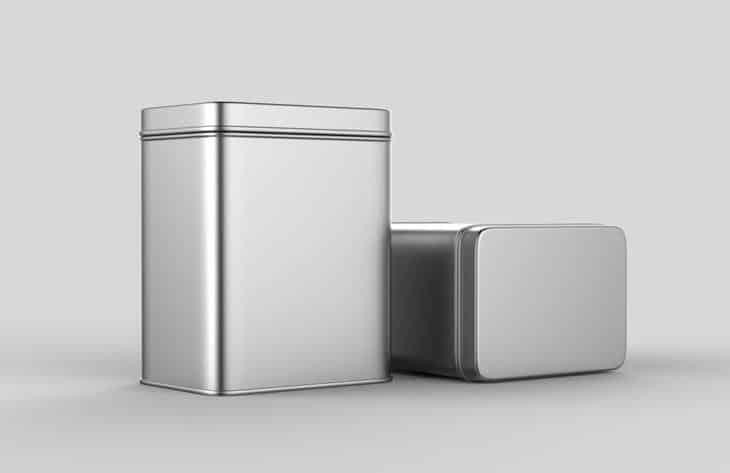 The Kingsford charcoal storage is a typical example of the caddy. This charcoal dispenser is rainproof that can keep your fuel dry, fresh, and ready to dispense from its flip-top lid.
This one has a fuel capacity of 24 lb. The bag should also be held in an upright position.
Examine this container more closely. On one end, there's a flip-top to pour out the fuel, and on the other, there's a handle for convenient pouring.
No doubt, this container is greatly rainproof and weather-tight.
This one will work with both lump and briquettes. Even so, don't use it for any kind of instant-light briquettes.
Gallon Plastic Pails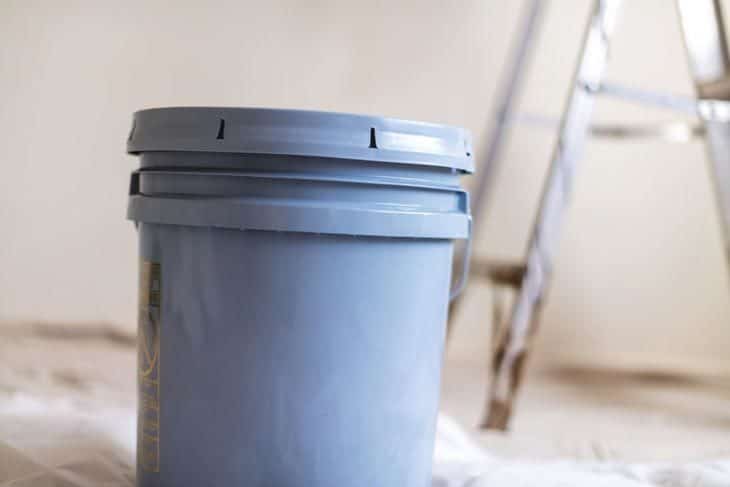 Looking for waterproof charcoal storage? Go for these pails. It's not hard to seek the gallon plastic pails and buckets. They're available at most home improvement stores.
When purchasing, pay attention to the lid. You must make certain that it will fit in the pail.
Pickles are frequently delivered in these pails to many restaurants. You can even get them for free or just pay a bit.
Wash them and let them out in the sun for a few days to get rid of the odor.
Simply fill the pails with briquettes and charcoal bits of various sizes. They're good at being both waterproof and airtight. As a result, this is one of the best outdoor grill storage ideas.
Despite their tiny capacity, they are frequently cost-effective.
Plastic Trash Cans With Wheels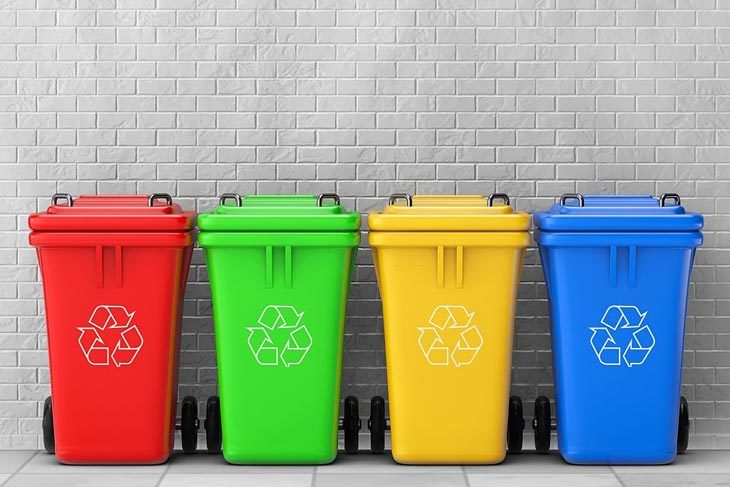 Another charcoal grill with storage cabinet, is using plastic trash cans with wheels. They are unique in that they can be readily removed. A lock and twist lid on a 32-gallon garbage can will keep it weatherproof.
A 40-pound chunks' bag may fit in a plastic trash pail.
To keep the fuel dry for good, you just need a tight-fitting lid. There's no need for anything extravagant. You could use just about anything as a charcoal storage bin as long as it's airtight and weatherproof.
Plastic Storage Bins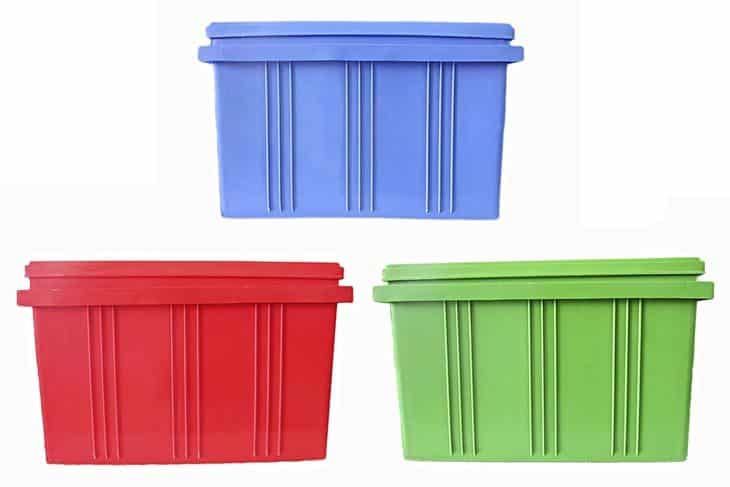 Plastic storage totes and bins do the trick for keeping one and more charcoal bags. There are multi-color options (solid or clear) that you can select freely.
The colored and stronger totes may be the optimal choice in low temperatures. Meanwhile, the clear plastic may crack in the winter or freezing weather.
Don't use the storage totes and bins that have loose-fitting lids accompanied as your ultimate purpose is to keep your fuel out of humid air. Such an epic approach of storage for charcoal!
Outdoor Charcoal Storage Box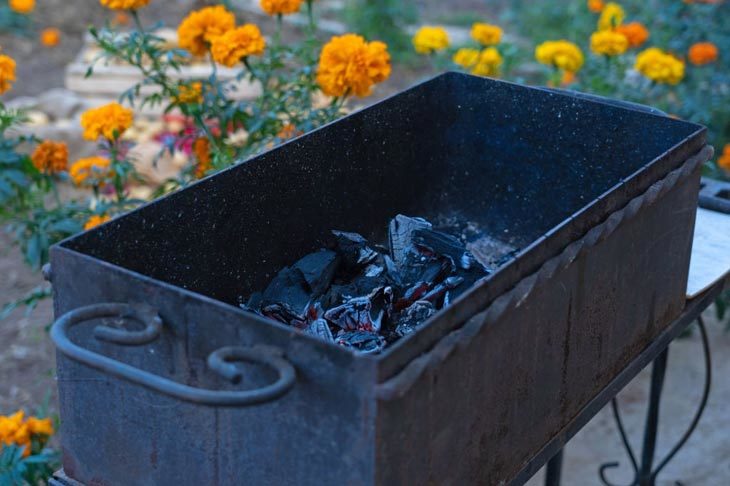 To enjoy a perfect journey in grilling, make sure you have a good grill tool storage box first. For evidence, Otto's charcoal storage boxes are high-qualified at large.
These boxes never let your charcoal get wet or contact with humidity elements. Overall, you'll be secure about their quality. Just throw a BBQ party whenever you want. Your grilling chicken will be perfect like no other, along with some side dishes for chicken.
A grill storage box will give the outside parties greatness. Enjoy your far-out moments with your friends and loved ones now.
Other Storage Tips
Due to the charcoal's foe being moisture, we find all sorts of ways to protect it. Moisture is not just mean rain. It can be humidity, dew, and fog, making the charcoal nearly impossible to ignite.
If you leave the fuel outside and unprotected, having a suitable storing charcoal outside method is recommended.
The metal charcoal container is very popular as it is less porous than plastic and greatly fireproof. However, plastic doesn't rust and is easier to keep clean.
For details, slide down to see more vital tips while storing this fuel.
What To Do If Your Charcoal Gets Wet?
Depending on the type of charcoal and how much moisture it is exposed to, the charcoal's temperature is different when getting wet.
Briquettes often tend to disintegrate when getting wet. You could cut the losses and buy a new bag in this case.
Of note, wet briquettes and lump charcoal are solid. Just dry them in the sun for a couple of days, and they will work again. Lay them out in a layer and flip them over day-to-day. By all means, make sure their core is dry entirely, or else they'll take longer to light.
Seal The Bag
Sealing the bag is to roll the top of your bag down. Store it in a dry, cool, and well-ventilated place away from the moisture and heat. Don't skip our aforementioned outdoor charcoal storage bins and containers for evidence.
Some commercial charcoal briquettes have lighter fluid inside to help them ignite faster. Still, these fluids often eventually evaporate if you store charcoal outside without proper care. Once this occurs, the charcoal gets hard to light, not to mention the risk of moisture exposure.
FAQs
How Long Does Charcoal Last In Storage?
Most briquettes can last up to several months in the best storage conditions. Thereby, saving them in their original wrapping in the dry is requisite.
Let them stay in their package and away damp. Otherwise, their lifespan couldn't last that long.
Does Charcoal Go Bad? Can It Keep Indefinitely?
No for lump charcoal. It could last for good. And, do charcoal briquettes go bad?
Briquettes' shelf life is somewhat limited as they depend on chemical additives evaporating over time.
Charcoal is stable as it's almost pure carbon like diamonds and coal. It can be kept for a long time as long as the fuel stays dry and isn't pulverized into dust.
Lump and briquettes storage in an airtight charcoal storage container is vital, especially when you keep them under a shelter with high humidity.
For explanation, the charcoal absorbing too much humidity from the air will affect the burn's quality accordingly.
The charcoal's lifespan ranges from 1 to 2 years towards the self-lighting briquettes impregnated with lighter fluid. As long as the bag is intact, the package is stored in a sealed container.
What Happens If Charcoal Gets Wet?
This happens all the time. Bags left outside will easily get soaked and rained on in the snow during winter. Even the moisture could seep through the bags from the damp garage floor.
The charcoal will soak up water like a sponge as it has pores like a sponge. Briquettes can suffer the same condition due to too many absorbent ingredients inside.
Yet, it doesn't mean that all is lost completely when the fuel gets wet. You will still salvage the soggy charcoal to dry it again.
Final Words
And regardless of what type of fuel you use, storage is always irreplaceable.
Except for the briquettes and lump charcoal storage, it's time to learn more about other charcoal, such as hardwood briquettes, binchotan, and coconut shell charcoal.
As such, having the ins and outs of how to store charcoal properly never fails to cheer your night party.
Get inspired, and have fun cooking time!