How To Tell If A Blood Orange Is Bad? The Valuable Reference For You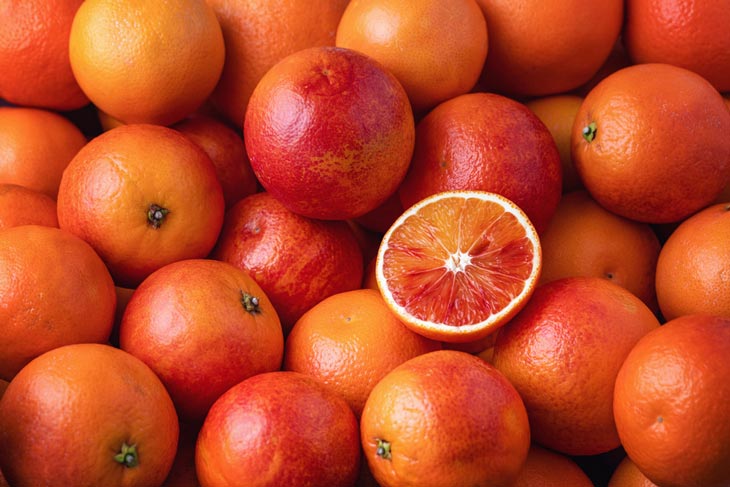 The question is posed: how to tell if a blood orange is bad?
First of all, we need to know what blood orange is. Blood oranges are a wonderful fruit grown in temperate climates like those in the US and Italy.
These oranges get their name because of their unique reddish chestnut color on the inside. Juices, baked products, drinks, and salads are the ideal blood orange recipes for your cooking tips.
One noticeable thing is that they will not last in your kitchen very long.
Thus, when you may forget that you have a lot of blood oranges in your fruit basket or the refrigerator, how do you spot a bad blood orange in that case?
How To Tell If A Blood Orange Is Bad?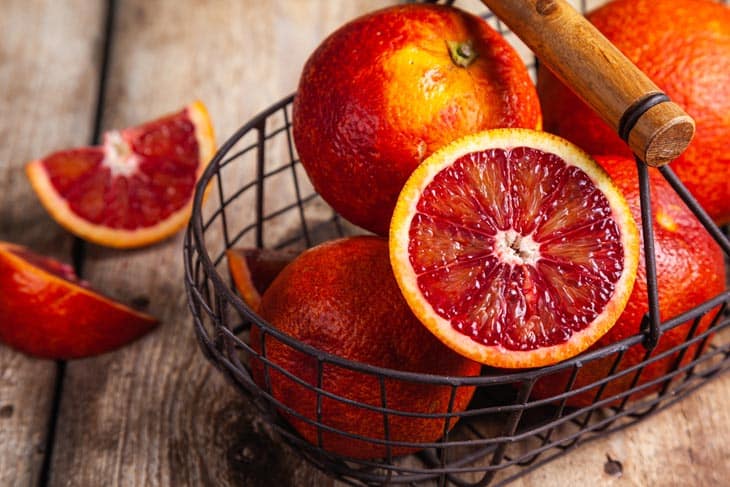 It's simple to tell if blood oranges are still fresh. The texture and color changes reveal this.
Mold, discoloration, wrinkled skin, or rotting fruit are all indicators that the fruit is no longer edible. You can assess whether it's still good or not by checking with your senses.
Look
Here are some methods to assist you in identifying bad blood oranges by observing them:
Once you detect any discoloration (usually dark) or mushy spots on the oranges, they are about to decay.
Then, check the rind for withering away – another sign of rotting blood oranges.
If the color of the peel has faded, or if it has blemishes and dents, it isn't likely to be fresh.
Look for moldy spots that are white or blue. You may cut the blood orange and examine it inside in case there are no mold symptoms outside.
Once a blood orange is sliced, it turns a deeper crimson hue than before. When evaluating ripeness and rottenness, glance around the seeds and examine for any slime.
If any of these indicators appear, your blood orange is no longer safe for human consumption.
Smell
You may smell them outside orange peel first; if they stink, the inside won't be much better, so throw them out.
Some fruits may have a rotten or unpleasant odor, and they are exactly the bad blood oranges. The citrus fruits will emit a foul odor or a bad smell when peeled or sliced rather than releasing the oils stored inside the peel, especially a herbal perfume with undertones of raspberry-like tastes.
It's past its expiration date when your blood orange no longer smells like fresh citrus fruit. You can notice a sour smell, similar to mold or rotten food. That implies it is no longer edible.
Touch
It is weighty and hard when you pick up a fresh blood orange. If they feel a little heavy orange and have a nice edible orange peel than they appear, you've selected an excellent one to eat.
When you start with a slight squeeze, the outside will feel dry and hard without giving in.
You can continue to squeeze with more force. If an orange is rotten, it will have soft and mushy zones. In case oranges are allowed to degrade for an extended time, they may begin to exude odorous juices. White/blue mold will start to develop on these oranges as well.
Taste
Should you truly can't tell whether your blood orange has passed the several tests indicated above, you can try these next tips:
You can taste it with the tip of your tongue, and if it tastes sour or bitter and fermented, toss it out and find a blood orange substitute.
You may also take a bite to get a sense of their entire citrus flavor and be sure to assess the texture. It may not appear slimy, but it can taste and feel slimy.
This guideline is an excellent technique to identify whether blood oranges have gone rotten.
And, if you have a closer consideration, you will discover these below signs to identify a bad blood orange are the same as the symptoms of the same question: how to tell if an orange is bad?.
Thus, you can utilize our above methods to determine whether your oranges are good.
How Long Do Oranges Last?
Like most other fresh fruits and vegetables, blood oranges have a limited shelf life. Don't be too concerned!
We recommend storing this fruit in a cool environment, the refrigerator, and the freezer.
Oranges usually survive around two weeks at room temperature. Longer exposure to this climate causes the fruit to shrink and lose its taste.
If you store the oranges in the fridge, you may be free to enjoy them for up to four weeks.
When properly stored, they will keep their finest quality in the freezer for around 6 to 12 months, and they will be safe for longer.
Overall, how to preserve your blood oranges properly? The next part will give you an answer.
How To Store Blood Orange?
In The Refrigerator
Refrigeration is the greatest method for keeping any fruit.
Cooling environment will not harm the blood oranges because the chilly air temp of the refrigerator tends to keep the fruit fresh and clean.
The fresh blood citrus may be enjoyed for several weeks if properly preserved in the fridge.
However, before placing the fruit in the refrigerator, you need to take certain precautions.
1. You must ensure that the bundle contains no rotten oranges. One lousy orange may ruin everything.
2. After selecting the nicest parts, you must thoroughly clean them.
3. You may keep them in a basket of fruit or put them all in the large fridge bin.
In The Freezer
If you keep craving this fruit after the blood orange season ends, let's throw them in the freezer.
1. Remove as much white skin as possible from oranges by peeling them.
2. Slice each blood orange.
3. Fill resealable freezer bags halfway with orange quarters, remove air, and seal.
4. Freeze the bags.
5. When ready to use, take preferred orange segments out of the freezer and defrost at room temp for 20–30 minutes.
6. Cut each quarter into separate portions and use as required.
Blood oranges may be frozen in cube form and saved for later use. You may also use ice cube trays to freeze the juice.
At Room Temperature
Because blood oranges have similar thick skins, they may be stored at room temperature. If you leave it more than one week, your fruit will rot.
All in all, this method is inappropriate for those with limited time.
Away From Sunlight
Precautions must be taken, and it is vital to note that sunshine impacts your fruit.
It's also one of the factors that may cause your fruit to spoil.
The blood-orange fruit becomes quite wet because of the sunshine and heat sources. As an outcome, it's critical to keep it away from sunlight sources.
FAQs
This section will expand your knowledge with several related questions, including how a blood orange bad appears on the inside, the season in which they are harvested, etc.
What Does The Inside Of A Blood Orange Look Like?
What does blood orange look like? Have a look at the outside first, a blood orange resembles an ordinary orange.
The interior flesh is a lovely dark pink, maroon, or even dark blood red. Its beautiful crimson hue derives from a component called anthocyanin, according to EurekAlert.
Why Is My Blood Orange Not Red?
Your blood orange isn't red because of a Sanguinello mutation. The meat isn't as crimson as the Moro and Sanguinello types; hence it's called half-blood.
When Is Blood Orange In Season?
When are blood oranges ripe or in season? Our quick answer is this fruit will be accessible from December through April.
Blood oranges are sweeter and less sour than other varieties of orange, with a nice bitterness. Some claim that they can sense a trace of raspberry taste.
Wrapping Up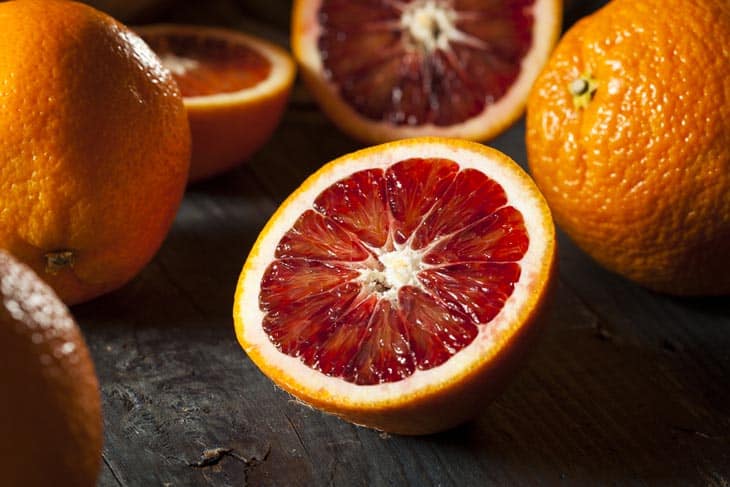 How to tell if a blood orange is bad? After following our post, we bet you already know the answer.
When buying oranges at the supermarket, make sure to inspect them thoroughly so that you don't wind up with low-quality oranges to start with.
Thus, you should pay attention to how it appears, feels, smells, and tastes.
Moreover, it's tough to tell the difference between fresh and rotten fruits in everyday life when cooking. That can have an impact on the quality of your meals.
We truly expect that our sharing will help you know how to store your blood oranges fresh in the right way.
Thank you for reading and have a good day!