How to Tell If a Grapefruit Is Ripe – Quick Tricks To Tell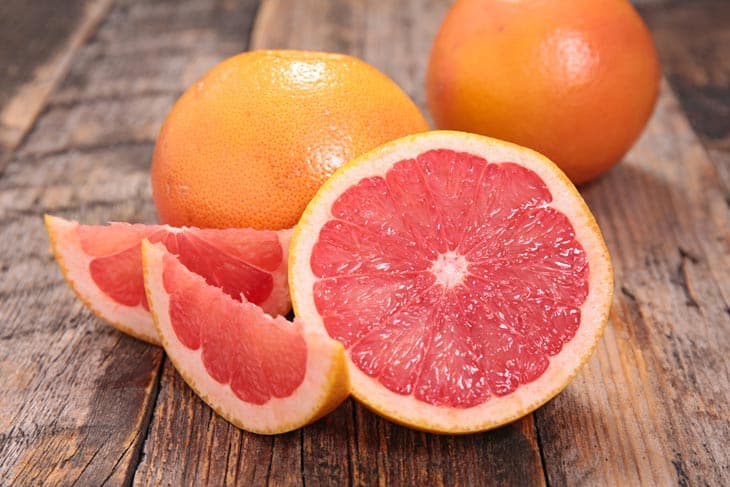 Grapefruits are one of the citrus fruit types that benefit you with vitamin C, fiber, and potassium. Using it as a supper, garnish, or juice is healthy and tasty.
Due to its unique sweet yet bitter taste, many people are obsessed with it.
The best thing is this beneficial fruit is a year-round harvest. But how to tell if a grapefruit is ripe requires some tricks and tips.
The key is not just the color but also other factors that can determine whether it is edible. In this article, let's find out to pick the most mouth-water one for you!
How to Tell If a Grapefruit is Ripe?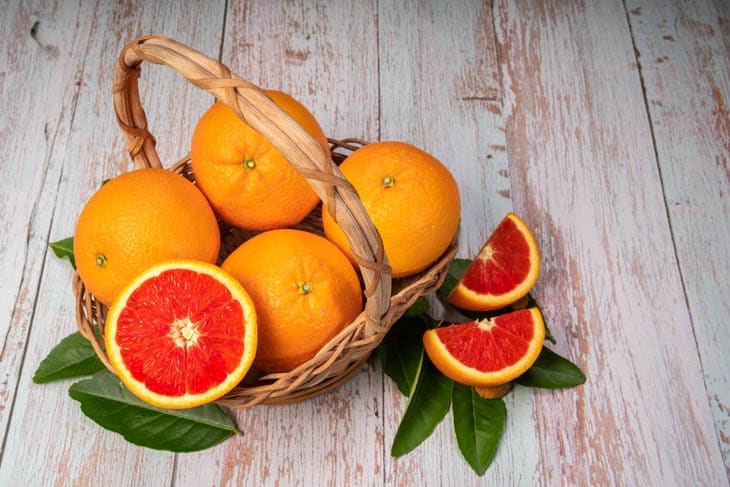 Grapefruits reach their ripeness after about six months, and they will be picked up from the tree. Repeatedly, we will wait for a 6-month cycle to get another crop of delicious fruit.
Also, it is common that they are still there on the tree for a few weeks without going off or quality degrading.
So how to know when a grapefruit is ripe? Just check the following signs.
Check The Color
Since grapefruits are varied in colors and looks, including red, pink, white, yellow, and green, it can be not very clear for you to distinguish them and how to tell when a grapefruit is ripe.
An obvious sign for unripe fruits is the green rind on its body. When those rinds turn yellow or pink, then it is time they reach maturity.
Some ripe citruses can have a green peel, such as oro blanco grapefruits, but you just wait until they have a juicy yellow peel to make sure it is safe to eat.
Check The Shape
Normally, grapefruits have an oval shape as the top and bottom are both flat. If the citrus has a perfectly round shape, you can not eat it, while a plumpy look is ready to serve.
Check The Texture
When it passes the first and second rounds of appearance checking, here comes the feel and touch. You should feel the surface if it has soft and smooth spots, or it will likely go bad.
You know you've found a perfect one when the exotic fruit manifests all of these signs.
How to Pick a Ripe Grapefruit
Choose a Consistent Hue on The Grapefruit's Peel
As this citrus family comes in four various colors, you have to have different ways to tell the hue of each type.
Red and pink grapefruits resemble oranges and have a red tint on the peel color. Those are the most common types that you can find in stores or supermarkets.
A white one appears like a round big lemon and is coated with a bright yellow-colored peel.
The tricky one to tell the difference is an oro blanco color skin. It is often green with yellow rind spots. Don't mistake them for unripe grapefruits.
Yet, the key for all is they have a consistent, smooth hue and shiny appearance. That tells you probably to wind up with a ripe fruit.
Look For The One With Flat Bottom and Top
You will see a small blossom where the heavy grapefruit stem is. Inspect this side. Then flip it over to examine the other side.
If these two sides are flat, they would have an oval form instead of exactly spherical. The oval shape will show that it is ready to use.
Check If It Has a Bumpy Peel
Have a closer look at the grapefruit's surface to notice any minor indentations on it. It may be smooth and soft when touching the peel, but tiny dimples are still sprinkling all over it.
Don't worry. They are signs of a healthy and ripe one.
Squeeze it To See it's Firm or Soft
Press it gently without damaging the entire fruit. It will bounce back to its natural position at once, which indicates fine fruits.
Turn it at different spots to squeeze it a few times. See if it is firm skin all the way around.
Feel The Juicy and The Weight of Grapefruits
This is the last step to picking a good piece of fruit. Go for one large and full of juice. If it is ripe, you will be surprised by its weight in your hand.
The good healthy fruit flesh will appear heavier than it looks.
FAQs
How Can You Tell If A Grapefruit Is Bad?
When touching it, you can feel that it is not firm and kind of soft, then it is a poor grapefruit. Another sign is its discoloration hue on the peel.
You can also tell it is bad if it is damp and will become white and form mold later. Certainly, you should avoid choosing them and consider other grapefruit substitutes.
How Long Does Grapefruit Take to Ripen?
The unusual thing about this fruit native is it takes time to wait for its ripeness after harvest. It will not be edible once it is picked up from the tree.
Likewise, you can still leave them on tree until reaching full maturity. This can last for six or even eleven months.
When to Pick Grapefruit From a Tree For Perfect Ripeness?
This kind of this fragrant citrus fruit is tropical, typically harvested in milder weather. Grapefruit harvesting time can be in December or January.
In some countries, they can be picked up as early as September, but it will reduce the acidity and juiciness of the perfect fruit experience. The longer it stays on the tree, the bigger and more economical it will be.
Conclusion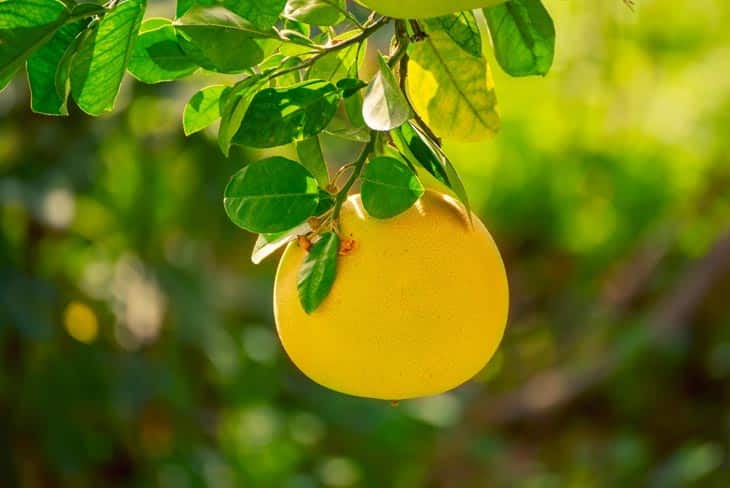 The more experience you choose grapefruits, the better chance you will know how to tell if a grapefruit is ripe.
Until then, you can base on the guidelines here to help you pick a premium fruit basket to make your spend on it worthy.
As this versatile fruit is a great source of nutrients and a healthy consumption for your body, you can add it to your daily food.
Having a glass of this healthy fruit juice with kaffir lime leaves can be a good treat for you.