An Ultimate Guide On How to Tell if a Lemon Is Ripe
When was the last time you picked your own lemons? More than likely probably not ever, so you most likely wouldn't know that harvesting this type of fruit is not as easy as it seems.
If you enjoy lemons or are starting to use them more often, it is essential to understand when this citrus fruit is ripe.
No matter what you harvest these fruits for, the key to a perfect harvest is understanding the correct time to pick this fruit.
This article will tell you everything you need to know to pick flavorful and ripe lemons. You'll be a pro on picking them after reading our article.
So, how to tell if a lemon is ripe? Let's find out!
How to Tell if a Lemon Is Ripe?
The following is a list of signs of ripe lemons, including:
Color
Size
Taste test
Consistency
Let's dig deeper into each factor.
Size
Let's begin by paying attention to your fruits' size. You should only pick them when they are two to three inches in size.
Remember that focusing on the fruits' size is better than their color in determining when to harvest a lemon.
Color
The greenish hue of your lemons might make you wonder, "Are they ripe yet?"
If the fruit you own is Meyer lemons, they will be ready to harvest and ripe when they're more yellow with an egg-yolk color or a tinge of green.
Other types should turn completely yellow before ripening. Fortunately, these fruits would continue to ripen after you have harvested them in most cases.
Taste Test
The taste test is the most accurate way when talking about "how to pick lemons," the taste test is the most accurate way.
First, you need to pick a potential lemon and cut it half. Then, taste it to see how sweet it is.
Through the taste test of one lemon, you will know if similar fruits are ripe or ready for consumption.
Lemons generally are always highly acidic, even when they are ripe; it means don't expect them to be completely sweet one day. So, it is not required to leave them on trees for sweetness.
On the other hand, a Meyer lemon will benefit from slightly more time on the tree. The reason is that they are sweeter and less sour when ripe.
Consistency
You can also rely on the lemons' texture or consistency to determine their ripeness.
Firmness is one of the good signs of ripeness. If your lemons feel squishy, they have probably passed their peak.
Mostly, if you cannot choose a perfectly ripe one, it is wise to pick lemons when they are slightly less ripe instead of overripe.
How Long Does a Lemon Take To Ripen?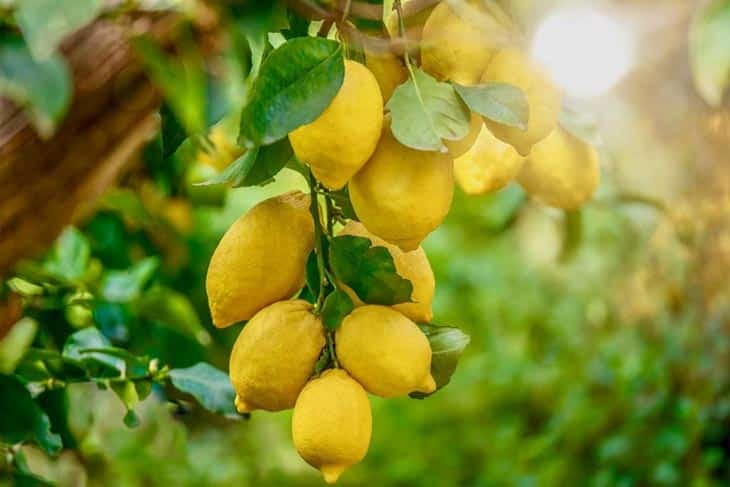 Some types of lemons remain green-colored even when mature, such as Dorshapo. Therefore, it is essential to understand the characteristics of the lemon tree to know the exact time to harvest.
However, determining when to pick them is no easy task as they are a bit more unpredictable than others.
This fruit does not follow a particular season as other fruits, like grapefruit, do.
Lemon trees usually bear fruit 4 to 12 months after the flower blooms. In other words, you can get lemons at any time of the year.
According to experts, this citrus fruit season is especially ripe in winter.
The best way is to rely on the size of the lemon to answer, "When are lemons ripe?" Once they are 2 to 3 inches in diameter, they're ready to be picked.
When ripe, they will likely turn greenish-yellow and yellow.
How to Preserve Lemons?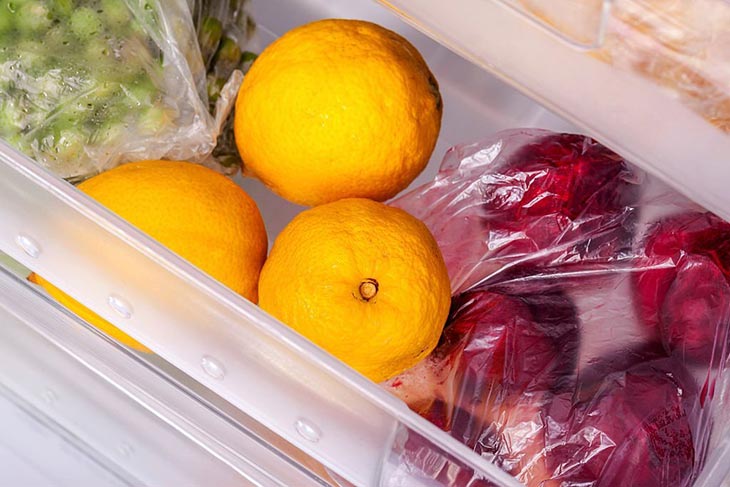 After harvesting all the lemons you have, you will most likely not be able to use them all right away.
So, what are you going to do with these fruits? The good news is that lemons are one of the easiest fruits to store.
Freezing these citrus fruits is the most basic and straightforward way to preserve them.
You can freeze lemon slices or whole, or even the juice. You can keep them in the fridge or freezer for months.
On the downside, freezing will lose part of the lemon's texture. Therefore, it is best to use these frozen fruits for desserts and dishes that do not require the lemon to stay in shape.
You can also keep these citrus fruits long by candying or pickling them. They are perfect methods for keeping lemons for a long time.
However, these methods will change the taste of these fruits. Besides, many people prefer to cook these fruits into lemon curd before storing them in the refrigerator.
Refer to this video to understand how to preserve lemons with salt:
Why Do Lemons Not Ripen And Turn Yellow?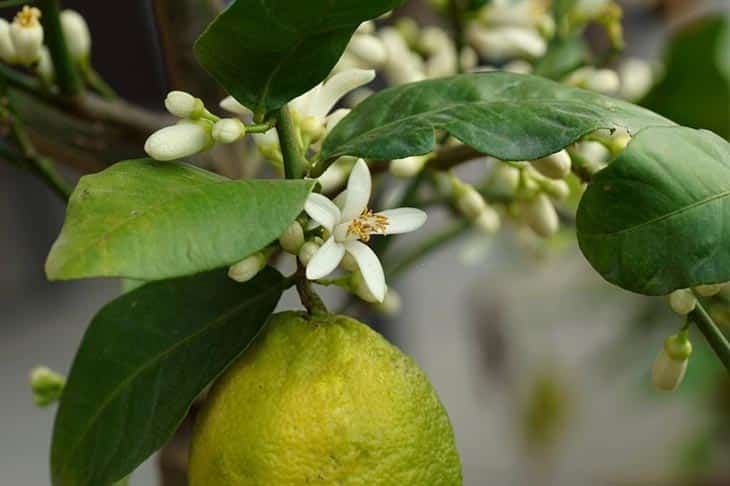 Your fruits are now in the right size to harvest. Yet, instead of turning yellow, they remain green. So, why is that?
Your Fruit May Be Immature
The reason may be that your citrus fruits are not fully ripe. Therefore, you have to be patient and wait a little longer.
Depending on the geographical location and climate, these berries can take up to nine months or longer to be ready to harvest.
The Tree's Health And Age
This factor indicates how healthy your tree is. You can not expect starving trees to quickly provide you with a container of luscious fruits!
Lemon trees are heavy feeders. Therefore, you need to provide plenty of nutrients for them to maintain the proper and vigorous development of the fruit.
Lack of Sunlight And Warmth
Prolonged cold, cloudy weather, or little sunlight can delay the ripening of these citrus fruits. Therefore, you should plant the lemon trees in a warmer location with more sun to get the best results.
Inconsistent Watering
As your lemon trees grow, they need water too. Lemon trees require regular soil moisture to maintain healthy growth and produce perfect fruit, like all other citrus trees.
Cultivar and Number of Fruit
The time it takes for your fruits to ripen also depends on your growing cultivar. Besides, the number of fruits on the tree also affects their ripening speed.
FAQs
1. When is lemon's growing season?
The climate in your area can determine this citrus harvest season.
If you live near the coast, it is possible to harvest "Eureka" and "Lisbon" all year round. Likewise, you can pick "Lisbon" for inland locations in the fall and winter if you live in inland locations.
If you live in the desert, "Eureka" will be ready to pick in the autumn and winter, while it'll be ready in the winter or spring in other inland places.
Finally, the "Meyer" species will be ready to harvest year-round no matter where you live.
2. When to harvest lemons?
When is the ideal time to harvest lemons? Here are four suggestions for you:
When your fruits reach 2 to 3 inches in diameter, you're ready to pick them up.
When these fruits are ripe, they will have glossy skin. In addition, they will turn greenish-yellow, completely yellow, or still green.
These fruits can continue to ripen after harvest. In other words, they can still turn yellow after you pick them off the tree.
Lemon trees will bear fruit four to twelve months after flowering.
Picking a lemon, halving it, and tasting it is the most accurate way to determine if yours are ripe or tasty enough to use.
3. When to pick lemons early?
Once the temperature drops too low, it is possible to harvest these fruits earlier than expected. The exact temperature should be determined by the species of lemon you grow.
If you realize that the temperature will drop below 28 degrees F through the weather forecast, it is wise to pick the Eureka and Lisbon berries from the tree.
The Meyer species has a thinner rind because it is a hybrid lemon. Thus, it would be best to collect them before the temperature drops below freezing.