Bacon tends to shift from raw to overdone and inedible in seconds. Cooking it to the appropriate doneness level could be difficult if you're not cautious.
If you're wondering how to tell if bacon is done, there are a few indicators. Changes in texture, form, color, and other elements are among them.
The well-cooked bacon is somewhat crispy and beautifully browned. It will shrink by around 40% in size and have all fat drained off.
This article will assist individuals who are unsure of what to look for. Continue reading to determine when to remove the meat from the heat source.
How To Tell If Bacon Is Done?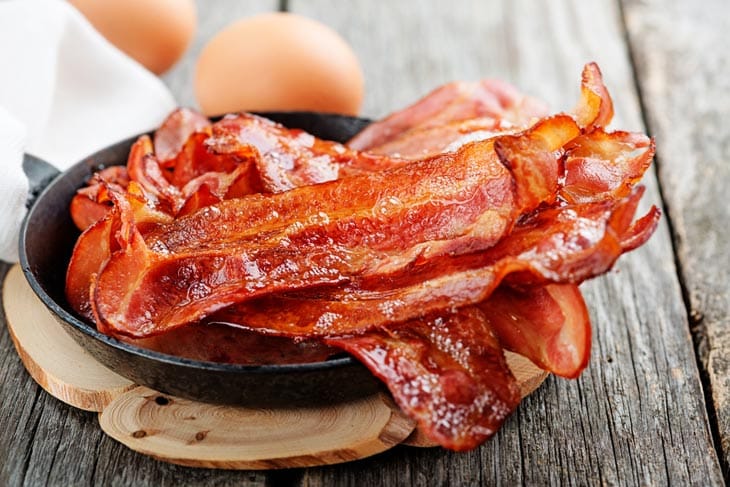 Bacon may be well cooked when the color of the meat changes to brown and the meat strips are curled.
There are techniques to determine the doneness of the meat. Here are some of the most critical factors to look out for.
Texture
First and foremost, you have to make it crispy. Let it simmer for a few more minutes if it's too soft.
If it's nearing completion, pay attention to it as it can catch on fire in a split second if you're not careful.
It would help if you also didn't wait until it was too hard. The overcooked meat will have a bitter taste, making it challenging to consume.
Shape
When this happens, you will see its edges curve away from the edge of the pan because of the evaporation.
It will be slightly wavy at the edges at the first stage. You can almost finish your cooking when all the edges are rolled up.
Color
Raw meat is pale pink, with creamy white fat bands running along it. It begins to darken as it cooks, eventually becoming a reddish-brown.
That's when you need to take it out. It will be bitter if it becomes too dark.
Moisture
The cooking process and exposure to heat reduce the size of the strips of meat by up to 40%.
This is because a large part of bacon is moisture and fat, evaporating and disappearing while it cooks, leaving only the meat.
As a result, you can turn off the stove if it's already shrunk to the point where you can't shrink it anymore.
Grease
Another excellent technique for determining if it is well-cooked is tracking how much fat the bacon has oozed out.
Usually, a white frothy oil coats both sides of the slice. When you see foam rise to the top of the meat, you know it's time to flip it.
Suppose the fat begins to dissolve and evaporate. Then you'll know it's time to remove the meal from the heat.
Methods For Cooking Bacon
If you wonder "what to serve with fried rice", bacon is one of the answers. But, how to cook bacon properly?
While we like to cook it on the grill in a pan, there are alternative options. You only need a little additional attention to achieve success.
Here are some methods that you can use to make bacon or bacon substitutes.
In the Oven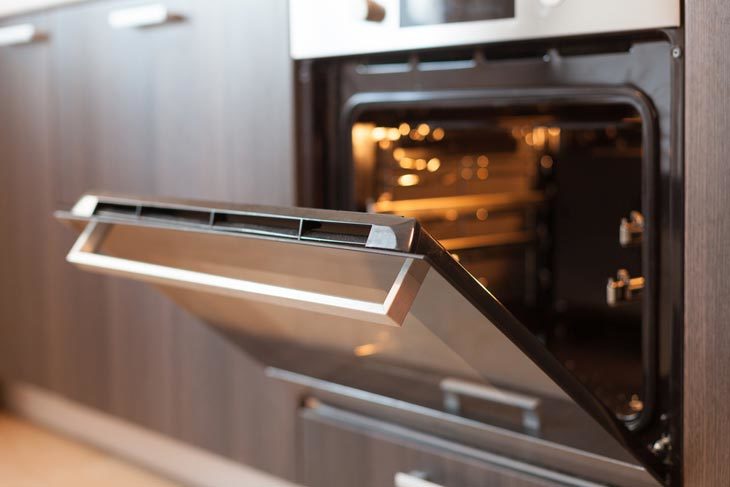 How to tell if bacon is done in the oven? Follow the instructions below for proper cooking:
Preheat the oven to 375 degrees Fahrenheit before arranging the meat strips on a wire rack.
Place the wire rack on a baking dish or a paper pan.
As the fat melts, make sure the pan's edges are high enough to collect it. Otherwise, the fat will flow directly into the oven's heating element, perhaps causing a grease burn.
Cook until it is crispy and cooked to your preference. The amount of time it takes to cook depends on the form of the meat.
Pork cutlets, for example, will take 12 minutes to cook. For the thick slices to be excellent, you'll need to wait 20 minutes.
Allow for a minute of draining before serving.
On the Stovetop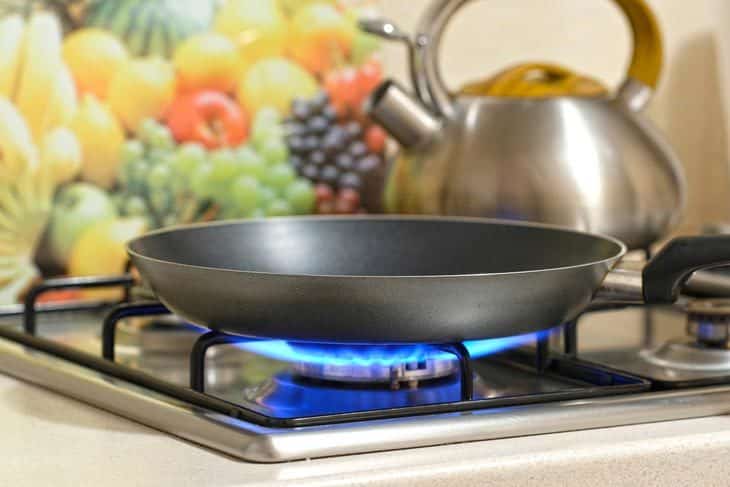 You'll have greater control over when you cook meat on the cooktop. This method is very useful when used to cook beef.
Check out the guide below if you're wondering how to tell if beef bacon is done:
To line the meat pieces into the chilly pan, use a robust pair of tongs.
Please put them in a single layer so that the edges will not ripen uniformly.
Place the pan over medium heat on the stove.
After cooking it for a few minutes, rotate the pieces with tongs until it reaches your preference.
On the Grill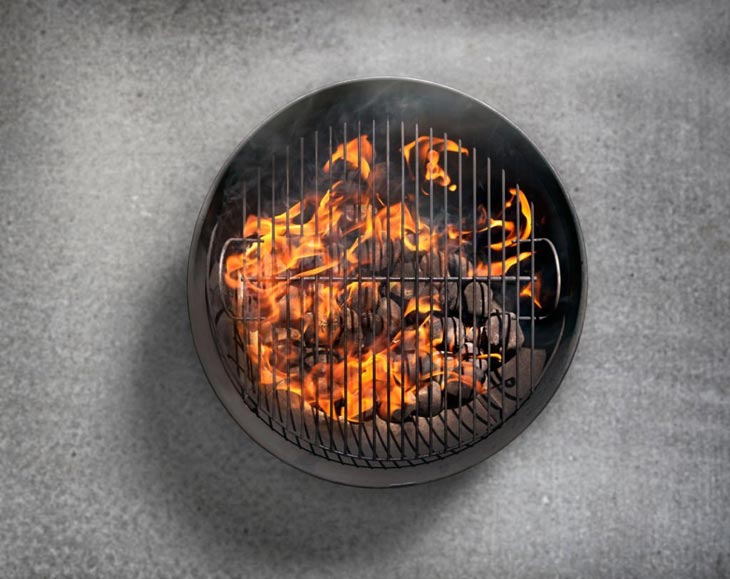 This approach prevents your stove from being greasy from the meat. Let's figure out how to tell if baked bacon is done:
All you need is a substantial cast iron skillet to assure success.
First, fire up the grill and set the temperature to 400 degrees Fahrenheit.
Set the burners on medium to high if using a gas grill.
Maintain a medium heat setting on charcoal grills.
On the cooking grid, place the cast iron skillet.
Allow it to warm for a few minutes.
Cover the grill and arrange the bacon slices on the pan.
Allow them to cook for 7 to 8 minutes. Wait 10 minutes for thicker slices.
To flip it, lift the cover and use tongs.
Continue to cook the strips until they reach your preference.
Place the pork strings on a paper towel-lined platter.
Before eating, drain for a minute or two.
Over Indirect Heat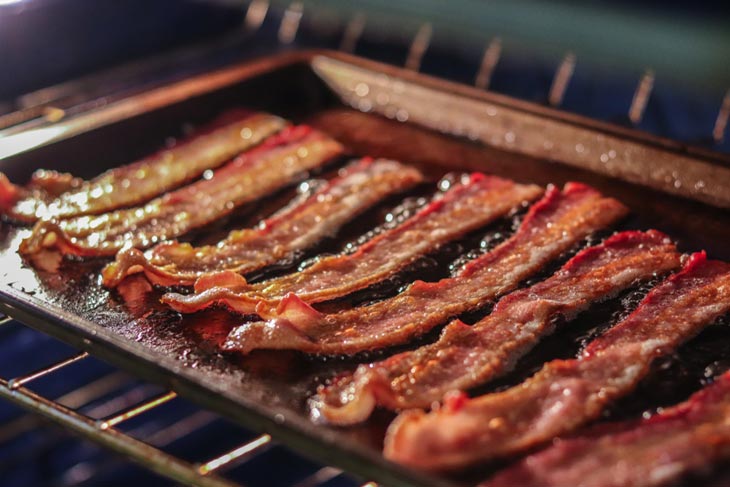 Create a two-zone fire and set the meat strips directly on the grill's cooking grates in the colder region.
Put them away from direct heat, or they'll burn in no time.
To prevent charring, cook the strips for two to three minutes, flipping them often.
It is a good option to bake bacon-wrapped chicken.
On A Wire Rack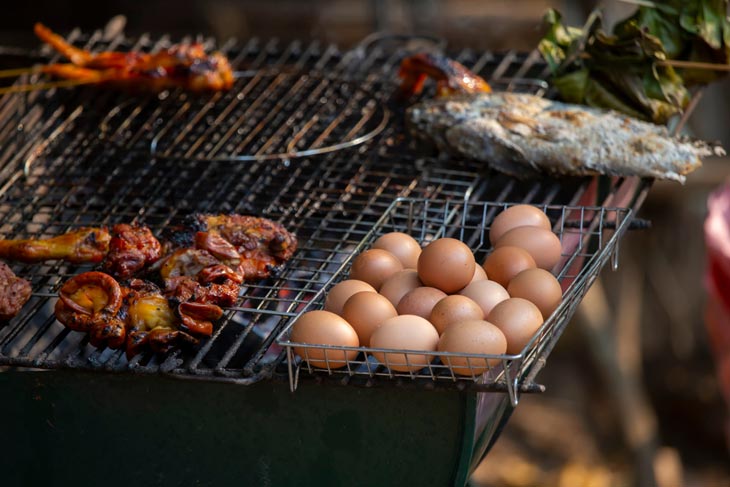 Preheat the grill to 400 °F as stated above, then arrange the bacon on a wire rack to cool.
Close the lid and place the rack on the cooking grate.
Turn off the heat and let the bacon cook for 30 minutes.
When you remove the cover, it should be beautiful and crisp. Those are the cues to answer your question about how to tell if bacon wrapped chicken is done.
On A Baking Sheet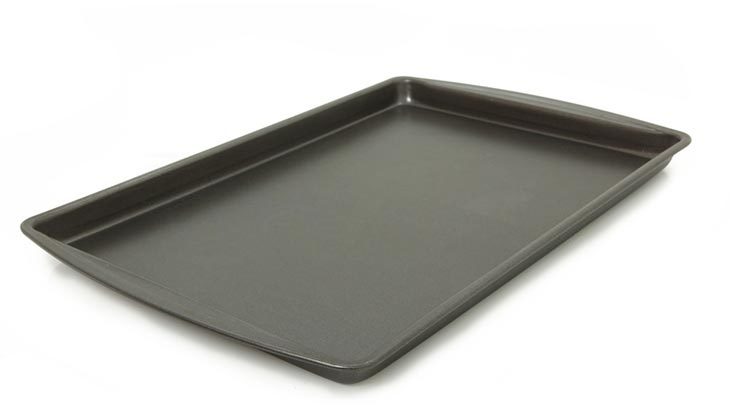 If you don't have a cast-iron skillet, use this approach. The only difference is that you'll use a heavy-duty rimmed baking sheet instead of a skillet. Because of this, the meat strips may have a chewy texture.
In The Microwave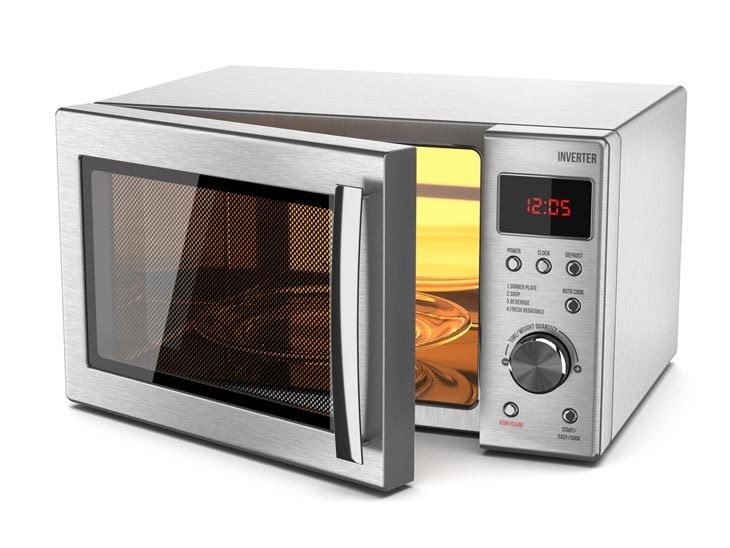 The microwave is something we prefer to think of as the last option. The guide below will let you know how to tell if bacon is done in the microwave?
On a microwave-safe plate, make a triple layer of paper towels.
Place bacon pieces on top, ensuring that the sides do not overlap.
Depending on how crispy you want your meat, microwave it for 3 to 6 minutes.
To check on your progress, we suggest halting the cycle halfway through. As a result, you'll be able to modify the remaining cooking time appropriately.
In A Smoker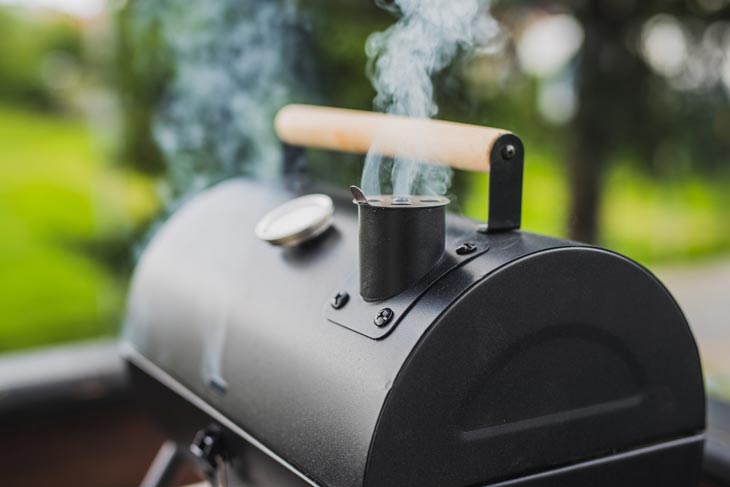 It's simple to cook bacon in a smoker, but it takes some time.
Preheat the smoker to 300 degrees Fahrenheit.
After that, place the meat on the grate.
Also, put something beneath the grate to collect the drippings; otherwise, you'll have difficulty getting rid of the grease when it's time to clean the smoker.
Allow 30 minutes for the meal to cook, and as you get closer to the end, keep an eye on it to avoid overcooking it.
Can You Eat Raw Bacon?
Foodborne disease, often known as food poisoning, increases when you consume raw or undercooked meat. These meats may contain hazardous viruses, germs, and parasites.
Some people believe that smoking makes it safe to eat directly from the packaging. It is particularly true if you smoke the pork to a minimum internal temperature of 145°F.
However, there's no way to know whether bacon purchased from a supermarket has exceeded the bacteria-killing temperature.
Bacon seasoned with smoke but not smoked may include germs or parasites that make you ill.
The following are some of the most common foodborne diseases linked to raw or undercooked pork:
People with compromised immune systems may be at risk from harmful parasite infection.
Trichinosis is a parasitic illness caused by a kind of roundworm that causes diarrhea, vomiting, fatigue, and enlargement of the eyes.
Tapeworms are parasitic worms that dwell in your intestines and may cause stomach discomfort, weight loss, and intestinal obstructions, among other things.
By properly cooking meat, you can eliminate these parasites and lower your risk of food poisoning.
How to Tell if Bacon Is Bad?
Improperly stored pork may quickly decay, bringing sickness from bacteria like Salmonella and E. coli. Understanding whether or not your bacon is of excellent quality is an essential part of adequately cooking and eating at home.
The meat is dangerous to eat if it is out of the expiry date. Always use meat within seven days of purchase or before the manufacturer's "use before date."
Suppose you purchased meat last week but didn't use it. If you open it up, hit it hard, and then close it again, nothing will happen, but it should last longer if it's still sealed.
It smells the same whether it's on the dish or in the container. Whether you're not sure if it has tasted delicious, take a close look at it.
It's not bad if it smells like fresh meat. It's rotten if it smells strange, like decaying, sour, or fishy.
The pork belly must be fresh, somewhat pink, and vibrant to taste excellent. Bacon is just pink meat with white fat that is sometimes somewhat yellow.
It's not fresh meat if it has green spots all over it, seems dull, or the flesh is developing a grayish-brown tint.
FAQs
Can You Eat Undercooked Bacon?
Uncooked meat may expose you to germs and parasites. That results in bacterial diseases or trichinellosis's parasitic ailment, sometimes known as trichinosis.
Trichinellosis and bacterial infections may also produce gastrointestinal symptoms.
Is Chewy Bacon Safe To Eat?
Yes, chewy bacon is okay to consume. It is perfectly safe to consume if you cook the meat to an internal temperature of 165 degrees Fahrenheit.
You may make them in a microwave oven or a pan or skillet on the stove.
How Long Do You Cook Bacon?
A well-cooked piece of meat takes 4-5 minutes, rubbery meat takes 2-3 minutes, and crispy bacon takes 5-6 minutes.
Can You Cook Bacon But Not Crispy?
You can make bacon, not crispy.
Pour enough water to cover the meat in a hot pan and cook on high heat until the water boils.
While the water cooks, keep the heat high and reduce it to medium until the bacon gets brown evenly.
Why Is My Bacon Chewy And Not Crispy?
Chefs advise against raising the heat too quickly while frying bacon on the stove top. It might become rubbery if you cook the meat at too high a temperature.
How To Tell If Turkey Bacon Is Done?
The turkey bacon should be crispy and a great deep brown color, with no pink or transparent flesh visible.
How Long Can Cooked Bacon Sit Out?
How long can cooked bacon sit out? Cooked meats should not sit out for longer than 2 hours as a general rule.