Are you interested in learning how to tell if a coconut is bad, or if coconuts should be refrigerated? If so, then check out this post now, so you'll know for the next time you have this question.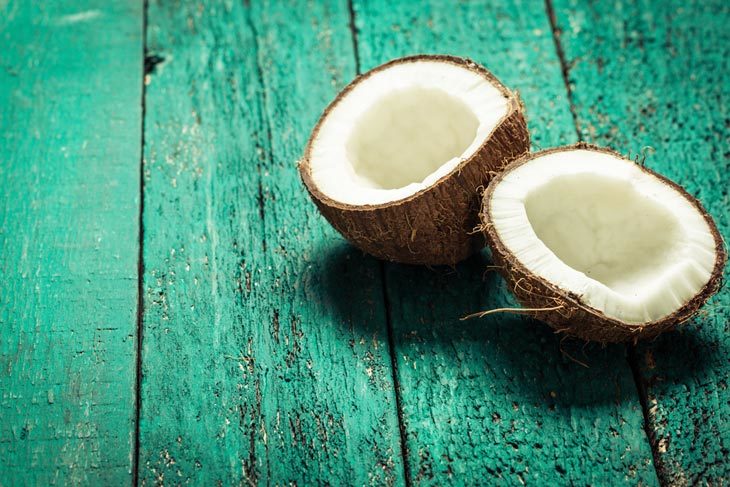 Can Coconut Go Bad?
Yes, coconuts can go bad. They can develop mold, become discolored, or emit a foul odor when they spoil. The flesh inside may become slimy, and the coconut can dry out, losing its flavor and texture. It's best to store coconuts properly and use them within a few days once cut open. If a coconut looks or smells bad, it's best to discard it.
How Long Do Coconuts Last?
In comparison to most other fruits, coconut lasts the longest. Because of the relatively thick shell and strong fibrous layer inside, it will be difficult for bacteria or insects to penetrate and destroy the coconut water.
But to be more specific, how long are coconuts good for? Here's our answer:
We can keep natural coconut for around seven days and still retain its original flavor without any preservation at room temperature. However, to ensure the sweetest taste, deliciousness, and nutrition of coconut water, drink it immediately after purchasing it.
But, in reality, few individuals buy agricultural products and keep them in their kitchens for a week. Even youngsters have a habit of putting food in the refrigerator when it is not in use.
Indeed, the best advice on how to keep coconut fresh is to put it in the fridge. Most households use refrigeration to extend the fresh coconut shelf life by up to three weeks. Regular residential refrigerators have a cooler compartment temperature of about 3-4 degrees Celsius, and the freezer temperature can range from 0 to lower.
This is an excellent habitat for regulating the growth of bacteria, which are the primary source of food rancidity. Furthermore, today's modern technologies with germicidal ions can help the inside of a coconut stay fresh for longer and retain coconut taste.
How To Tell If Coconut Is Bad?
We will show you 3 straightforward ways to tell the difference between a fresh and a spoiled coconut. These steps are more like how to pick a good coconut. Follow this guide, and you're good to go.
Check The Coconut Eyes
Keep an eye on this point and pay special attention to it.
Each coconut will have three little holes placed in a triangle form on its surface. Long-time growers or traders will usually refer to them as coconut eyes. This is the most evident sign of the current state of the coconut, and it will tell you if the coconut gone bad or not.
If you closely examine and notice any leaking places of yellow coconut water or coconut mold around the eyes, then it is very likely that your coconut has been severely damaged.
Furthermore, coconut eyes and stalks have been infused with substances to fool your taste buds, frequently foaming. This is also an important issue to consider when deciding to purchase an item.
However, many sellers will put it in the refrigerator after injecting, where the coconut stem will return to its normal state. In this case, proceed with the steps below on how to tell if a coconut is spoiled.
Hear The Sound
If you still can't tell the difference or are still in doubt, you can tap the coconut with your fingertips or shake it well.
The optimum sound would be similar to shaking a pitcher filled with around half the amount of water. It will oscillate and collide with the wall, emitting a loud, clear sound.
The reason for this is the amount of water in the coconut will decrease as it grows. At perfect ripeness, only about half of the quality juice is left. Thereby, creating a bass sound that is nice to hear.
Open Up The Coconut
Young coconuts have a soft skin with a bright-green color, and the copra is soft. Besides, you can find young coconuts by pressing your fingernails into the copra; the coconut milk will have a characteristic aromatic flavor.
On the other hand, spoiled coconut water has a bad smell, with a bit sour like sour buttermilk. Some people even rate bad coconut tastes like soap. What a bad experience if you decide to serve this to anyone!
You must also pay attention to the color of the copra once the coconut opened. The copra and its inner surface should be white, neither transparent nor slightly opaque or ivory, and the outer shell should be light brown.
What Does A Bad Coconut Taste Like?
Many people believe that the longer a coconut sits and ages on the palm, the stronger and sweeter its flavor becomes. However, too much is not beneficial, and as previously stated, the coconut might go rotten.
And once that happens, it is more likely that bad coconut water tastes sour and smelly due to the growth of mold and microorganisms inside. Not only that, but as soon as you crack the coconut in half, you can smell the musty odor, which is not at all pleasant.
How To Store Coconut Properly?
To store coconuts properly, follow these steps:
Unopened coconuts
Keep unopened coconuts in a cool, dry place at room temperature. Ensure they are not exposed to direct sunlight or extreme heat. A pantry or kitchen cabinet is a suitable storage location. In optimal conditions, unopened coconuts can last for about two to three months.
Opened coconuts
Once a coconut is opened, it needs to be stored differently than when it is unopened to maintain its freshness. Take a look below at the best way to store opened coconuts.
Remove the coconut flesh from the shell: After cracking open the coconut, remove the flesh from the shell by carefully prying it out with a knife or spoon.
Rinse the coconut flesh: Rinse the coconut flesh with clean water to remove any debris or husk particles.
Refrigeration: Place the coconut flesh in an airtight container or a resealable plastic bag. Refrigerate it at temperatures between 35 and 40 °F (2 to 4 °C). Ensure the container is tightly sealed to prevent moisture loss and absorption of odors from other foods.
Use within a few days: Consume the refrigerated coconut flesh within a few days to enjoy its freshness. The flavor and texture can deteriorate over time, so it's best to use it promptly.
Remember, coconuts are best enjoyed when fresh, so it's advisable to purchase them close to the time you plan to use them.
What Dishes Can You Make With Coconut?