How To Tell If Cranberries Are Bad? – Useful Tips To Know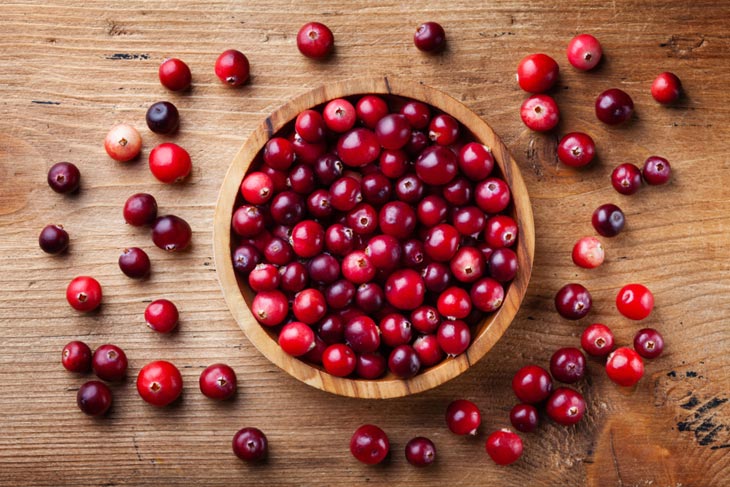 Cranberries are a healthy food due to their antioxidant content, high nutrient, and richness of fiber. They are ideal for snacks, milkshakes, muffins, or grapefruit substitutes in some cases.
Since it's the favorite dish of many people, it's necessary to know how to tell if cranberries are bad. We will provide you with some tricks to recognize rotten ones and how to store them effectively.
Let's get started!
How To Tell If Cranberries Are Bad?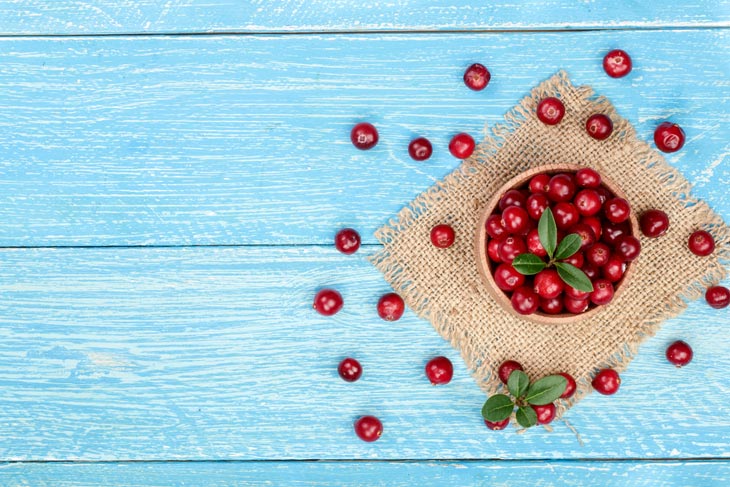 Bad or going to spoil cranberries usually produce a weird sour and moldy smell, together with a soft texture, shrivel, and discolored appearance.
You'd better discard the spoiled cranberries that have these symptoms.
Appearance
Fresh ones are shiny, plumpy, and have no sign of shriveling. If you notice the shrivel or blemished skin, you should consume them faster or freeze them to avoid wasting them.
When the signs of mold appear on the fruit, you can be sure that they are spoiled. This type of berries is like other berries; they are easy to mold if you don't store them properly.
The mold can be gray, blue, green, or brown. Once you see this sign on some of your fruit, throw them before it spreads to the rest.
Color
How to tell if fresh cranberries are bad? Color is an element you want to check to see if raw cranberries are fresh or not.
The red color of the berry should be deep and vivid. They can be yellowish red as well. However, discolored skin is a good sign.
If some parts of the berries are darker than others, it's ok to use. Yet when the dark is all around, it's better not to keep but discharge them.
Smell
Though the batch is somehow sour, they should have a sweet fresh smell.
If you find your berries smell sour, moldy, or kind of off-putting, it can be a sign that you should stop consuming them because the fruits may be transmuted into something different.
Feel
You can check its freshness by grabbing some and trying to feel it. There should be a firm feeling on the tips of your fingers, meaning the berries are in good condition.
When you throw them, the fresh ones will bounce.
Taste
The fresh fruit has a natural sour taste and should not taste weird such as a bit of mold or bitterness.
Once you know there's something wrong with the taste, it's not a good idea to continue eating.
How Long Do Cranberries Last?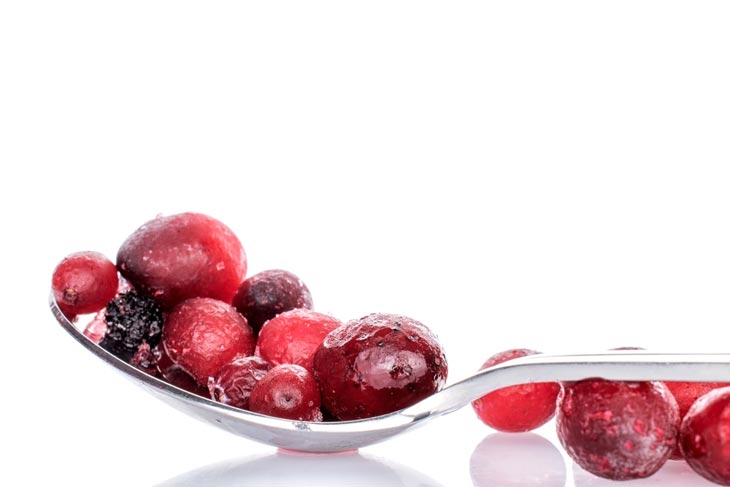 Fresh
A fresh batch of berries can stay from a couple of hours to a couple of days at room temperature, depending on the weather.
After that, they will get moldy and mushy quite quickly, which will not bring the same tasty taste as when they're ultra-fresh.
At this stage, using them to make dessert and jam is acceptable. However, you should do it faster if you don't want to throw all your berries.
You shouldn't store any fresh berries in the pantry or countertop. A good option to keep them is in the fridge's crisper drawer.
If you buy them in an open bag, they can stay for a maximum of two weeks in the fridge.
It might be possible to make them last for more than a couple of weeks as long as you quickly remove the spoiled berries from the rest.
Dried
How long do dried cranberries last? It's possible to keep dried fruits on the countertop or in the pantry as they have a longer lifespan.
If you tighten them properly, they can stay 6-12 months at room temperature. You can also place them in the fridge. They can stay 12 months at 65°F and around 18 months at 45ׄ°F.
Putting dried type in the freezer is a great option as you can consume it no matter the time limitation. It can maintain its best quality within 12-18 months.
Frozen
The store-bought frozen berries are safe to eat indefinitely, while they have a best-by date of 10-12 months.
If you freeze these nutritious berries by yourself, make sure you do it properly and throw away all rotten ones before processing. In this case, your fruits can last for about 8-12 months.
How To Store Cranberries Longer?
At Room Temperature
The room temperature is not suitable for fresh cranberries. They like a cold atmosphere, so leaving them on the table or kitchen is 100% not ideal. Your fruits will spoil quickly.
As for frozen ones, the best place to keep them is inside the freezer. The only berries that can be stored at room temperature are the dry ones.
However, keep in mind how to tell if dried cranberries are bad, which have slightly darker and shriveled skin or unusual scent to avoid having rotten ones.
In The Fridge
A fridge is a preferable place for storing ripe cranberries. If your bag is unopened, put it in the fruit drawer of the fridge directly.
Should you have opened it, place the berries in the air-tight container, then place them in the fridge.
When you buy the fresh fruits from the farm, make sure you wash out all dirt and debris with cool water, dry them on a clean towel, and put them in an air-tight bag before keeping them in the fridge.
Freeze The Berries
The berries' harvest season is short, so the way to keep them when you need longer storage time is to freeze them. As for the fresh fruits, follow the steps below to stock up.
Sort out any soft, wrinkled, and discolored ones as well as the stems while rinsing them under cold water.
Spread the washed berries out for air dry for 15 minutes on a paper towel.
Place the berries on baking paper in a single layer and freeze them. Make sure there is no excess moisture.
Leave them uncovered for 6-8 hours.
After that, move them into a freezer-safe bag or container, seal tightly, and put them back in the freezer.
Before eating, thaw them and check out how to tell if frozen cranberries are bad to see whether they are still edible.
The frozen berries will be rotten when they are discolored, develop freezer burn, or you feel them tough or sticky. It's suggested to throw them away if you have any doubt.
Can Bad Cranberries Make You Sick?
Cranberries bring lots of health benefits. Generally, if your immune system is strong, you may not have any severe problems when consuming bad berries.
When the one you eat is somehow mushy and shriveling, even if you can experience little diarrhea or nausea, it will not last for more than one day.
Otherwise, there's no other risk except for the bad taste and texture of the fruits.
Nevertheless, you want to pay more attention to mold growth. Mold fruits can cause those symptoms to last longer and make you feel bad for a few days.
Consult with the doctor when you have serious issues.
Conclusion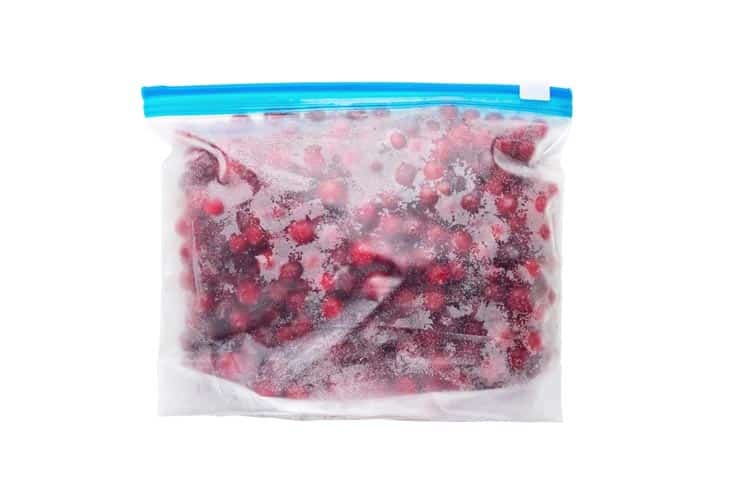 We hope our article about how to tell if cranberries are bad can benefit you in saving this seasonal fruit for the whole year.
Choose any storing method that you think it's suitable for your usage purposes. Ensure that you store them properly to enjoy the treat without taste and health problems.