How To Tell If Kale Is Bad? – Useful Tips For Your Kitchen
Kale is extremely beneficial for your health due to its vitamins and mineral content. Several cooks try to utilize raw kale as a side dish or combine this veggies ingredient in several recipes.
However, some people find it too hearty to tell whether it is spoiled or not. If you have the same question, this blog is for you! Scroll down to learn how to tell if kale is bad!
We will show you some crucial signs to watch out for to prevent any harmful effects.
How To Tell If Kale Is Bad?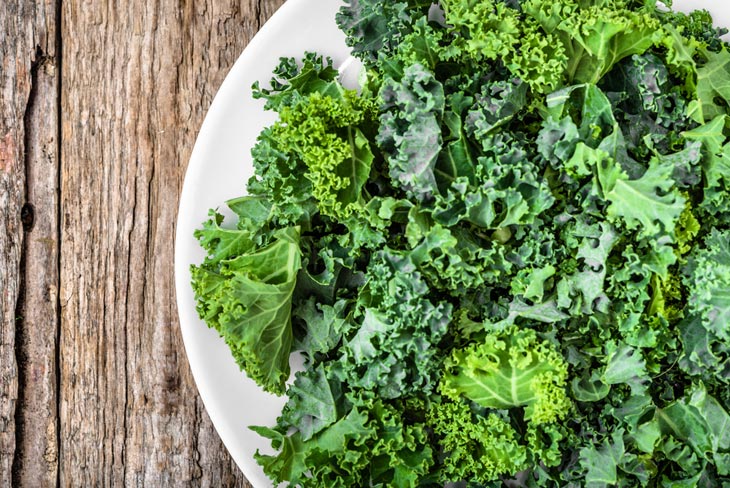 The difference between fresh kale, whether from the garden or the supermarket, and spoiled kale is obvious.
How do you know if kale is bad? Well, you can easily recognize it through some key points.
For example, fresh kale features a color of dark green and a fresh smell of earth. Its leaves are stiff and crisp enough for you to eat right away.
But when you cannot manage to eat kale up, and it goes bad, these below signs are what you need to consider.
Appearance
Appearance is the most important key to help you notice if kale ages, but how to know when kale is bad? Let's conduct a visual inspection on a bunch of kale you have bought.
Bad kale seems to become soggy, damp, or wilt. When you have stored kale longer than its acceptable period, kale tends to lose the water inside.
Moreover, spoilage makes kale leaves turn from dark green to yellow and finally brown. In this case, chlorophyll cannot normally grow within the plant.
Smell
How do you know when kale is bad with the help of your nose? When you no longer feel the earthy scent from kale, then your vegetable has gone bad for sure.
It will give you a disgusting sulfur-like smell instead, which resembles sour eggs, rotten cabbage, similar to when broccoli smells like gas.
That's how to tell when kale is bad. The bad kale even smells strong when you cook it. Be careful; we do not want you to feel sick while trying to sniff the rotted kale.
Texture
As mentioned above, a bunch of fresh kale offers such crisp and stiff leaves. You can feel it when eating or tossing the fronds.
Meanwhile, bad kale hits differently with its limp and bendable texture. Once the leaves tend to be sludgy and slimy to touch, the situation gets worse, and you had better discard them away.
Taste
Kale is not only good for health benefits, but it also tastes good with a hint of strong herbs and sulfur. In the Brassica plants, kale bears the common taste of broccoli or cabbage.
However, there is a significant change in its flavor when it breaks down. It is the key to the question: "How can you tell if kale is bad?".
Specifically, the sulfur taste is stronger than normal, making your raw vegetables sour and bitter for a long storage life.
Some people still eat yellow kale if stored in the fridge suitably, but we do not recommend this.
It will help if you do not consume these veggies when there is any state of spoilage as the fresh smell has probably changed, and it can affect your dish a lot.
Mold
How do you know if kale has gone bad? Any fresh vegetable does not come with anything growing on it, and kale is not an exception.
Fungal life forms or insects are not acceptable to appear on kale fresh.
Hence, you can tell that your kale is spoiled in case of any visible sludge, mold, or life-form development like black spots.
Remember to distinguish these things with soil grit, as you can quickly remove the latter with water.
Another sign of noticing is that mold can grow on a liquid film from kale-separated moisture when kale gets spoiled.
Can Kale Go Bad? How Long Does It Last?
Does kale go bad? The answer is yes. Some people think that any type of kale can last forever as long as you store it properly.
However, it is still a green vegetable from the cruciferous line, so it does come with a limited shelf life. When does kale go bad? In terms of proper storing methods, it can last from days to months.
Fresh Kale
Fresh kale plants harvested from a garden can last up to three hours at room temperature and one week in the fridge.
Kale packed with commercial bags from the supermarket is not grown naturally, so its lifespan in the fridge is shorter than the natural one as a result.
Five days is the maximum time to use raw kale from an opened bag. Besides, you can consult the storing time of the sealed bag by following the use-by-date of the instruction label.
Frozen Kale
When it comes to freezing kale, you should eat it up after 10-12 months of proper storage method. It is a must to thaw frozen kale in the fridge first and consume it within two days after.
How To Store Kale?
Now that you have learned how to know if kale is bad let's move on to the next part of storing kale.
You only prolong the life of kale by storing it in the fridge or freeze.
However, it is still essential to know the right method of storing kale because it helps to maximize your vegetable's lifetime. Here are some tricks you should not miss out on.
In The Fridge
The rule to keep kale fresh is that you have to store it in a cool place which allows for frequent ample air circulation so that your veggies can breathe.
The crisper drawer of your fridge may be where you are looking for. Putting a bag of kale here contributes greatly to avoiding the kale leaves from rotting faster due to moisture development.
Only rinse the kale right before you serve it with your meals. This kind of vegetable is sensitive to water once harvested.
Hence, storing the washed kale right away in the fridge boosts the aging process of kale and turns kale bad quickly because of the build-up of moisture.
Let's check out a new bag of kale to see if there is any sign of spoilage and rotting here. You can keep the bag open for a while for moisture to escape, then put it in the fridge later.
Moreover, it will be best to place a piece of paper towel inside the wet kale bag so that it can absorb any moisture left.
Regarding cooked kale, storing it in air-sealed containers is ideal enough.
For higher protection, do not place it near the opening side and the back of your fridge to avoid moisture from penetrating inside.
In The Freeze
Freezing uncooked kale needs more attention to pay as your action can affect the texture of your kale. Specifically, it tends to be mushy after being thawed.
The only way to avoid this is to remove the stalk of kale and dip it in hot water for a few minutes.
Please put it in cold water rapidly and use a paper towel to dry kale before putting it all in an airtight container or a freezer bag. Be careful with the freezer burn, though.
Can I Still Eat Kale If It Turns Yellow?
There are two situations to decide whether kale becoming yellow is edible or not.
If only a bit of kale turns yellow without any black spots and its texture is still not slimy, you can eat it.
Of course, you cannot expect its flavor to be as good as the original one. Instead, it tastes bitter, making your dishes tasteless and unpleasant to eat.
Furthermore, you can cut out the yellow chunks and enjoy the remaining green color parts, as long as your kale smells fresh.
Remember that this kale does not last long, so you had better consume it immediately so that the situation does not worsen.
Once you open the bag of green kale, what you receive is slimy kale with disgusting tastes and even black spots, then you should dispose of it immediately.
Instead, find other options like spinach, lettuce, or swiss chard and its substitutes for replacements.
To Sum Up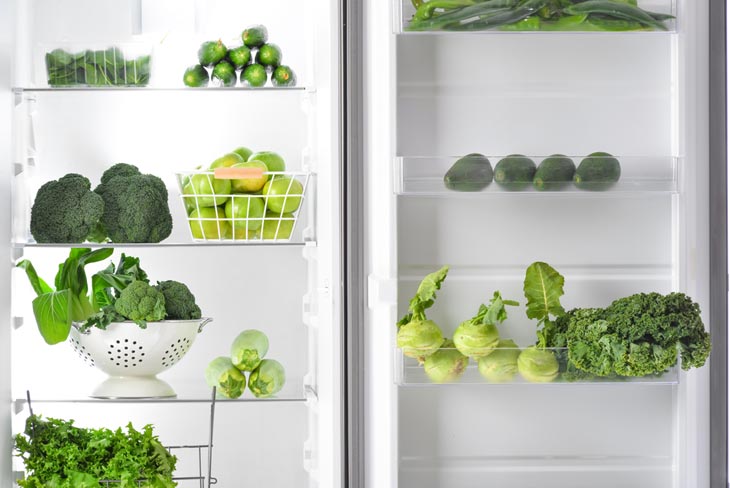 How to tell if kale is bad? The precise answer has been revealed through our article above.
Always pay much attention to its look, texture, smell, and mold so that you can confidently prepare these veggies to cook meals for your family without worrying about their spoilage.
Thanks for reading!