Have you ever bought a bunch of kale with the best of intentions, only to have it go bad before you could use it? It's a common problem for many of us, including our family! Guilty here!
Kale is a superfood that's packed with vitamins and minerals, but unfortunately, it doesn't last forever. It is essential to know when kale has gone bad to avoid wasting money and prevent any health issues.
In this blog post, we'll go over some practical tips for spotting bad kale and keeping it fresh for longer. Let's get started on making the most of your kale!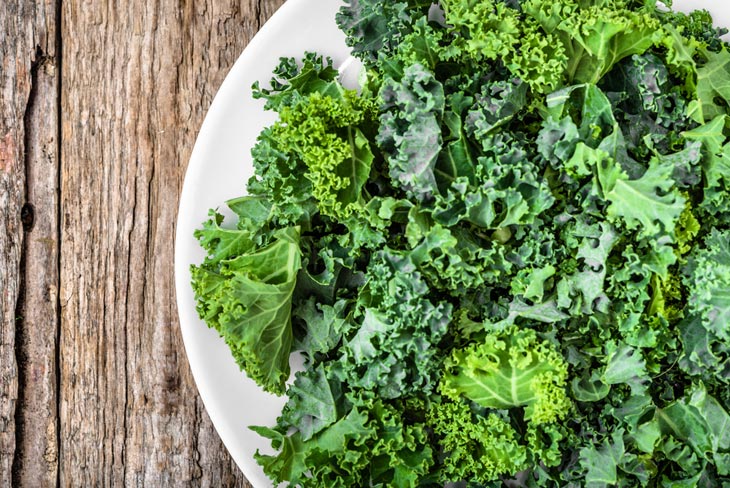 How to Spot Bad Kale
The difference between fresh kale, whether from the garden or the supermarket, and spoiled kale is obvious.
Nobody likes discovering that the kale they had planned to use for a delicious salad or smoothie has gone bad. It can be frustrating and wasteful. So, how do you know if kale is bad?
Well, you can easily recognize bad kale through some key points shown below.
Appearance
Firstly, check its appearance for any discoloration, slimy or wilted leaves. If the kale looks significantly different from when you first purchased it, it's likely gone bad.
Smell
Give your kale a whiff. If it has a pungent or sour smell, it's probably not safe to eat.
Texture
Lastly, take a look at the texture of the kale leaves. If they feel slimy or have a mushy texture, that's a sign that the kale is past its prime.
How to Store Kale to Keep it From Going Bad
If you want to keep your kale fresh and crispy, there are a few tricks you can use to store it properly.
Store Kale in the refrigerator: Kale is a delicate green that needs to be stored in a cool place to prevent it from wilting or spoiling. Store your kale in the refrigerator crisper drawer, where the temperature is slightly cooler and more consistent.
Keep it dry: Moisture can cause your kale to rot more quickly. Before storing it in the refrigerator, make sure to dry the leaves as much as possible. You can use a salad spinner or gently pat the leaves dry with a paper towel.
Use an airtight container: Store kale in an airtight container to prevent moisture from getting in and speeding up the spoiling process. You can use a plastic container or a resealable bag.
Don't wash Kale until you're ready to use it: Washing kale before storing it can cause it to wilt and spoil faster. It's best to wait until you're ready to use it to wash it.
By following these simple steps, you can keep your kale fresh and ready to eat whenever you're ready to enjoy it.
Can Kale Be Frozen as a Storage Method?
But what if you want to buy kale and use it later, can, you freeze it?
Yes, you can freeze fresh kale, and it's a great way to extend its shelf life for several months. Freezing kale is especially useful if you have more than you can use up before it goes bad, or if you would like to have some on hand for smoothies or other recipes.
Here's how to freeze fresh kale:
Wash and dry the kale leaves thoroughly.
Remove the stems and tear the leaves into small pieces.
Blanch the kale in boiling water for 2–3 minutes. This will help preserve its texture and color.
Remove the kale from the boiling water and immediately place it into a bowl of ice water to stop the cooking process.
Drain the kale well and pat it dry with a paper towel.
Place the kale into a freezer bag or airtight container, removing as much air as possible.
Label the bag or container with the date and freeze.
Frozen kale can be used in smoothies, soups, stews, and other recipes, just like fresh kale. Keep in mind that frozen kale will be softer than fresh kale, so it's best used in cooked dishes rather than raw salads or other uncooked recipes.