How To Thicken BBQ Sauce – Top 4 Methods For Newbie Cooks
The barbecue condiment helps the food stick together and impart its colors and flavors. Unfortunately, your substance is too runny, and you worry that it will ruin your dish.
How to thicken BBQ sauce in the shortest period? How can you make a savory and thick marinade for the next grill party?
The article below will provide the best thickening methods and the easiest recipes to create a fantastic marinade for grilling at home.
How To Thicken BBQ Sauce? – Top 4 Methods For New Cooks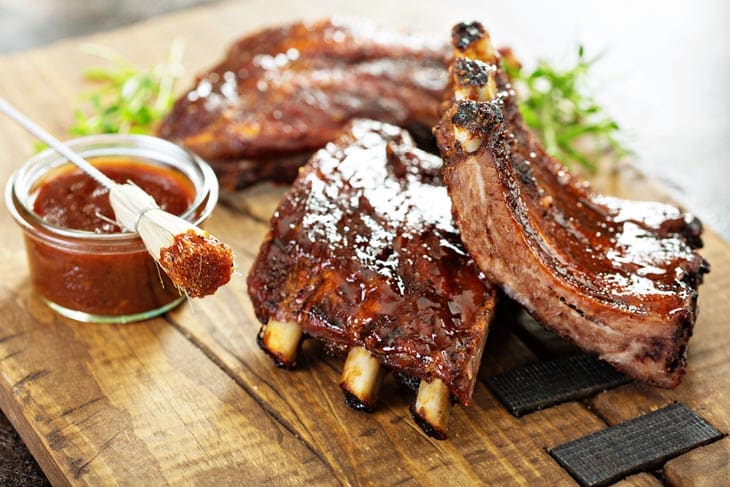 Your barbecue marinade is too thin to use, yet you need to use it immediately for your recipes. So, how to thicken BBQ sauce in the blink of an eye?
We provide four of the best methods on how to thicken up BBQ sauce in the following part. Thus, you can easily pick the most suitable one for your conditions.
Reduce The Excess Liquid In A Saucepan Or A Slow Cooker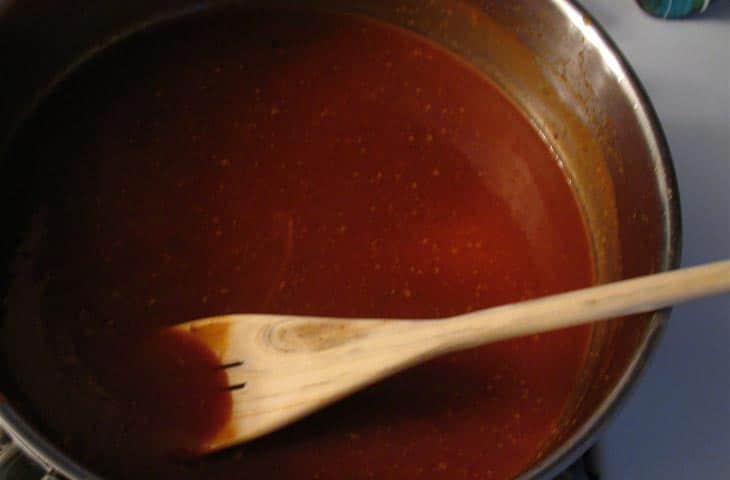 How to make BBQ sauce thicker without altering its flavor?
The easiest method is to boil the runny sauce to reduce the excess liquid. Below are the necessary preparation and step-by-step instruction.
Preparation
You only need to prepare a cooking pan on a stovetop for this method. Besides, you can use a slow cooker to speed up the thickening process and add some flavor-boosters, such as onions or garlic, to the mix.
Method
How to reduce the excess liquid and make your barbecue condiment less thin? Here are the steps to stick to.
Step 1: Heat your thin marinade over medium heat.
Place the cooking pan on the stovetop at medium heat. Then, pour the marinade into the pan and occasionally stir until it starts to boil.
Boiling enables the excess water to evaporate quickly and make the BBQ liquid denser.
So, how to thicken BBQ sauce in slow cooker?
If you use a slow cooker, you simply need to run it on medium with the lid off.
Step 2: Cook the BBQ sauce for a few minutes until it reaches the desired consistency.
Reduce the heat when the liquid starts boiling and continue stirring it. Besides, check its thickness frequently by lifting tiny amounts with a spoon.
Step 3: Take the pan off the heat.
Turn off the stovetop once the substance reaches your desired thickness and remove the pan from the heat. Leave it to cool down at room temperature before using.
Use Cornstarch Or Flour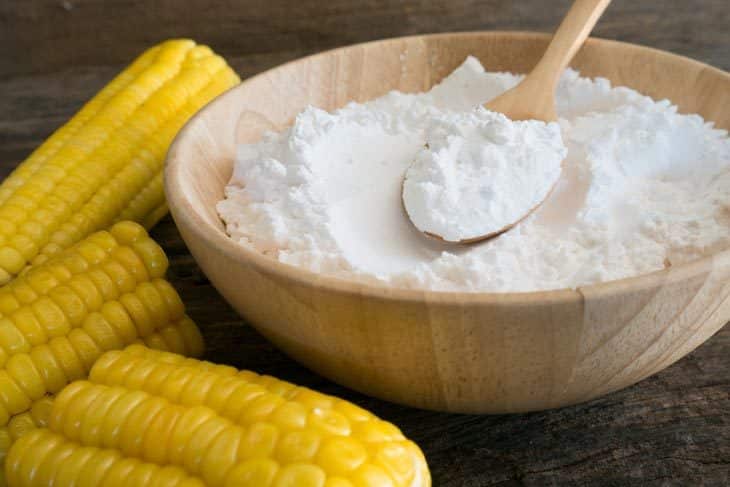 How to thicken homemade barbecue sauce asides from reducing the excess water?
You can use cornstarch or flour – the two easy-to-find pantry staples. They will help to absorb liquid and thicken your BBQ marinade. Moreover, they are tasteless, so they are ideal thickening agents.
Preparation
For the flour thickening agent:
2 tablespoons of all-purpose flour
¼ cup of water
For the cornstarch thickener:
1 tablespoon of cornstarch
¼ cup of water
Flour methods work best for thickening up one cup of BBQ condiment. You can adjust the ratio if you have more than one cup of runny condiment.
However, add the starch thickener little by little to the substance because using it too much makes your sauce bitter.If you have celiac disease, we suggest using cornstarch instead of flour because it is gluten-free.
Method
How to thicken barbecue sauce using cornstarch or flour? Here let us show you how.
Step 1: Warm your thin BBQ condiment in a saucepan over low heat.
Step 2: Create your thickener.
Sift the cornstarch or flour and mix them with water following the above ratio to create your thickener. You can use a fork or a whisk to blend water with flour until all the lumps disappear.
Step 3: Add the thickening agent to the BBQ substance and bring the mixture to a boil.
Add the prepared thickener to the saucepan, and combine it with your runny condiment using a wooden spoon. Then, increase the heat setting to bring the mixture to a boil.
During this process, stir your substance occasionally for the ingredients to blend well.
Step 4: Simmer the mixture until it is as thick as you prefer.
Once you notice the building signs, lower the heat and continue stirring the mixture for around two minutes or until it reaches your preferred consistency.
Step 5: Remove the mixture from the heat and let it cool.
Turn the temperature off and take the saucepan off the stovetop. Your BBQ substance will be more solid as it cools.
Add Fats To The BBQ Marinade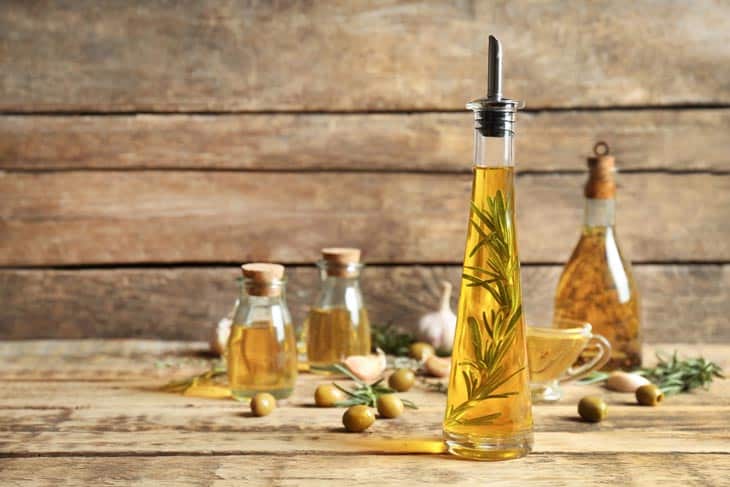 How to thicken homemade BBQ sauce and make it creamier simultaneously?
Well, butter or cream might do wonders for your wishes. Their balance of water and fat will bring a creamy texture and rich flavor to your barbecue condiment.
We suggest using the organic one from natural sources if you opt for butter as it will work the best.
Note: never substitute real butter with margarine because margarine contains more water and less fat, making the substance thinner.
Preparation
For thickening BBQ sauce (one cup), you only need to prepare one of the two below ingredients.
2 square pats of butter
1 tablespoon of cream (coconut cream or heavy cream)
Method
Follow these guidelines to thicken BBQ sauce in less than five minutes.
Step 1: Add the butter or cream and the sauce to a pan.
Step 2: Warm the mixture for 2-3 minutes.
Cook the mixture over medium heat for the butter to melt.
Lower the heat when you see any boiling signs. Then, stir the mixture for around 2 minutes until they combine well and become as thick as you want.
If your substance is still too thin, add a little more butter or cream and repeat the above process. However, be careful with the amount as over-using can significantly change the original taste.
Use Your Favorite Vegetable Puree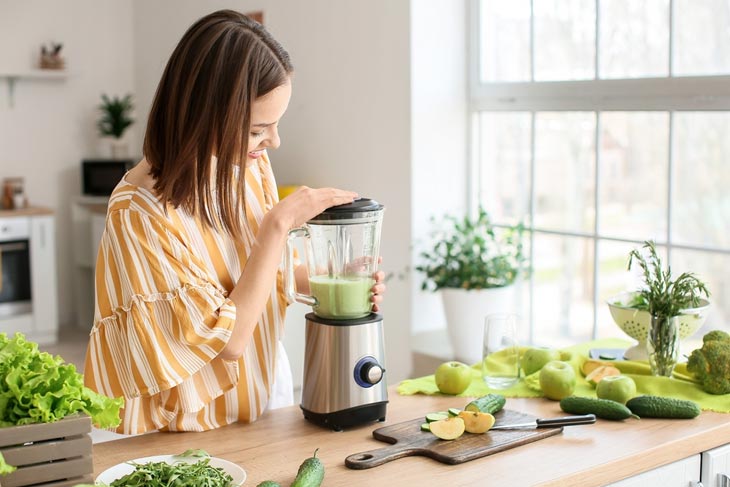 Vegetable puree, especially tomato one, is a good thickening agent for tomato-based condiments. Pureed vegetables help make the condiment thicker and take its flavor to a new height.
How do you thicken BBQ sauce when your condiment contains tomato paste or tomato sauce?
Preparation
You can use your favorite vegetables and make a homemade puree. Or, you can go for a store-bought one for convenience and time-saving.
Method
Below are the steps to thicken barbecue sauce and make it more delicious.
Step 1: Make your vegetable puree.
Cleanse, peel, and cut the veggies into small chunks. Then, steam them until they are fully cooked.
Step 2: Puree the veggies.
Allow the veggies to cool down a little bit. Then, chop them with a blender or food processor to your desired texture.
Step 3: Mix the puree with your BBQ marinade.
Warm your substance and add the puree into it until you get the thickness and taste you wish.
How To Make Thick And Delicious BBQ Sauce At Home?
Now you know how to make barbecue sauce thicker. You love these methods, yet you want some simple recipes so that you can make your homemade thick and tasty condiments for the next party.
Let's follow our secret barbeque condiment recipes and blow your guesses' minds away with delicious grilled foods.
A Quick Honey BBQ Sauce Recipe
If you opt for a sweet and gently spicy marinade for chicken, beef, and pork, let's try this easy honey BBQ sauce recipe.
Ingredients (for 2 cups of condiments)
½ cup of honey
¼ cup of molasses
¼ cup of white vinegar
1 cup of ketchup
1 tsp of liquid smoke (optional)
½ tsp of salt
½ tsp of ground black pepper
½ tsp of Hungarian paprika
¼ tsp of chili powder
¼ tsp of cayenne pepper powder
¼ tsp garlic powder
¼ tsp of onion powder
Instructions
Step 1: Combine the wet ingredients.
Mix ketchup, vinegar, honey, and molasses together in a medium saucepan. Then, simmer the mixture over medium heat until smooth.
In case you cannot find honey, honey substitutes can also work well to create a sweet note for the dish.
Step 2: Add the dry ingredients.
Add prepared salt, black pepper, chili powder, cayenne pepper powder, garlic powder, onion powder, and paprika to the mixture.
Stir the seasonings into the above substance.
Step 3: Add liquid smoke and simmer the condiment.
Add liquid smoke to the mixture to boost its smell. Then, simmer the condiment over low heat for about 20 minutes.
When the sauce becomes as thick as you prefer, take it off the heat and leave it cool before using.
A Thick And Spicy Texas BBQ Sauce Recipe
Are you a big fan of bold, spicy Texas-style grilled meat? If so, the following thick and spicy BBQ sauce recipe will be the best option for you.
Ingredients (for 3 cups)
1 and ½ cups of ketchup
½ cup of cider vinegar
½ cup of brown sugar
½ cup of water
2 tbsp of Worcestershire sauce
1 tbsp of chili powder
1 tsp of cumin
½ tsp of cayenne pepper powder
Instructions
Let us show you how to make your homemade Texas-style barbecue sauce within 15 minutes.
Step 1: Whisk the prepared ingredients in a saucepan until the mixture is well-combined.
Step 2: Cook the mixture over low-medium heat.
Simmer the substance for around 10 minutes. Turn off the heat when the substance's surface bubbles energetically.
Step 3: Let the substance cool and use it as a basting sauce.
Conclusion
There are so many more methods on how to thicken BBQ sauce than what we have listed. However, the above ways are the most common and easiest options.
Regardless of the option you go for, remember to add them little by little and adjust the texture to your preferences.
In addition to the tips, you can use our simple barbecue sauce recipes to make homemade dense and savory barbeque condiments for your grilled foods.