How To Thicken Buttercream Frosting? 5 Easy Ways!
Do you want to learn how to thicken buttercream frosting? If so, we can help!
Buttercream frosting is a classic favorite when it comes to baking, but every so often it can be too thin or runny to work with. Luckily, there are several ways to thicken it up and achieve that perfect, spreadable consistency.
In this post, we'll cover 5 different methods for thickening buttercream frosting that will help you become a baking pro. Whether you're a seasoned baker or just starting out, these tips will come in handy for any recipe that calls for this delicious frosting.
So let's get started and take your buttercream frosting game to the next level!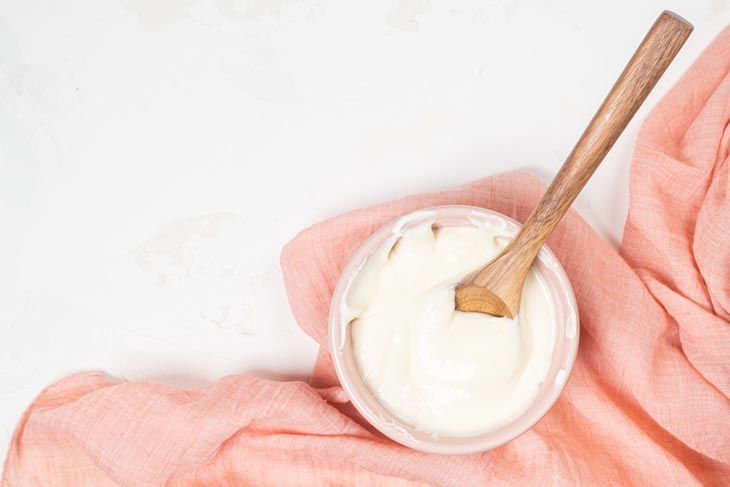 Why Is Buttercream Icing Too Runny?
Just like all other creamy glazes, buttercream icing is high in calories. But no need to worry. You will use only a small part of it in each recipe. What you consider should be why is buttercream icing too runny.
Pouring too much liquid into the frosting is one of the top reasons forcing you to learn how to stiffen buttercream icing.
If you use more milk than necessary, for example, this will water down your creamy glaze, and it becomes a sloppy mess. So, no spread cream allows it to solidify to the perfect consistency.
Another reason for making icing too thin is you keep it in a hot and humid kitchen. The creamy glaze tends to melt in hot temperatures.
Thus, remember to bring the heat down before you start making it.
The butter you used was too warm? Yes, this is also a common cause. It leads the butterfat to split up with the sugar. The result is, of course, a runny buttercream.
It's a good idea to test your butter before starting. Try to feel the bottom of the bowl consisting of butter, or even directly touch on the butter, and you can see how much warmth is coming from it.
How To Thicken Buttercream Frosting?
Keep Mixing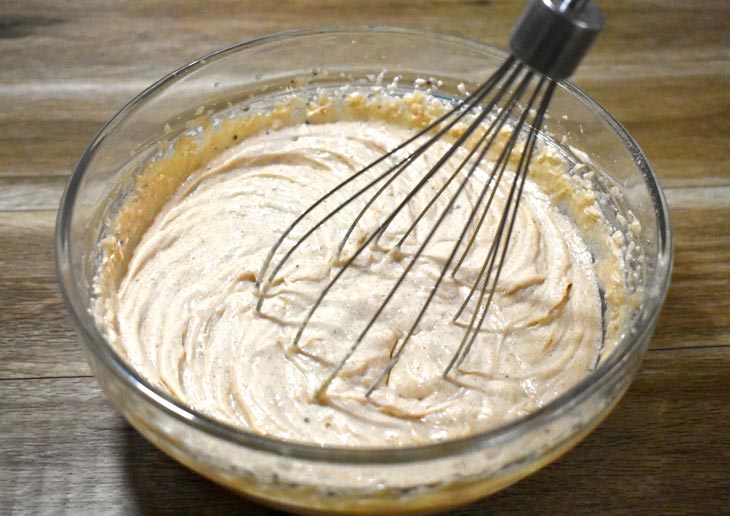 Have the frosting ingredients not been fully incorporated yet? Might they have separated during storage? Is the process of stirring not long enough?
These questions should spring to your mind first. You can always try the easiest resort first to see if it helps, can't you?
Grab a whisk or a hand/electric mixer, then try stirring up your creamy glaze again, approximately 3-5 minutes.
If it thickens up, it means that your runny frosting has been fixed quickly. If it still has no positive sign, try other tips below on how to make buttercream frosting thicker.
Chill The Icing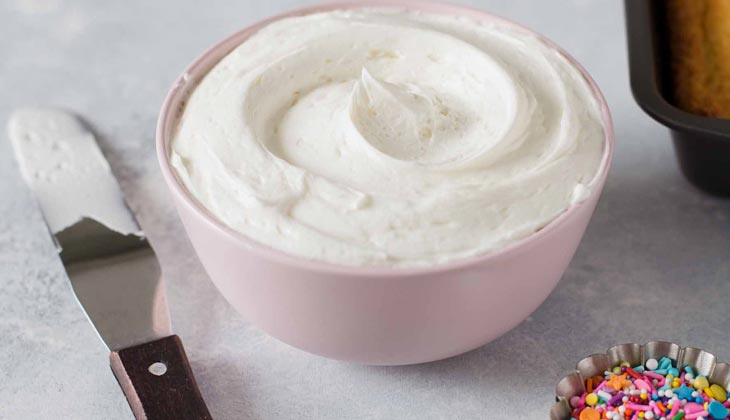 It's the fact that the cold temperature will help your frosting firm up. You can put it into a bowl, cover the bowl with saran wrap to prevent it from forming a crust, and leave it in the fridge for about 30 minutes to an hour.
After that, use a spoon to stick in it and stir it around to check if it has condensed. When you feel that it's fine, you can take it out of the fridge and grab your hand mixer to beat it again until it's smooth.
What to do if buttercream is too runny but you have no refrigerator? Buy some ice in the groceries. Then try submerging the bowl of butter icing in ice-cold water.
We advise you to keep the water level below the bowl. Also, remember to change the new frigid water when necessary.
Skip this method if you find that the temperature is not the perpetrator.
Add Powdered Sugar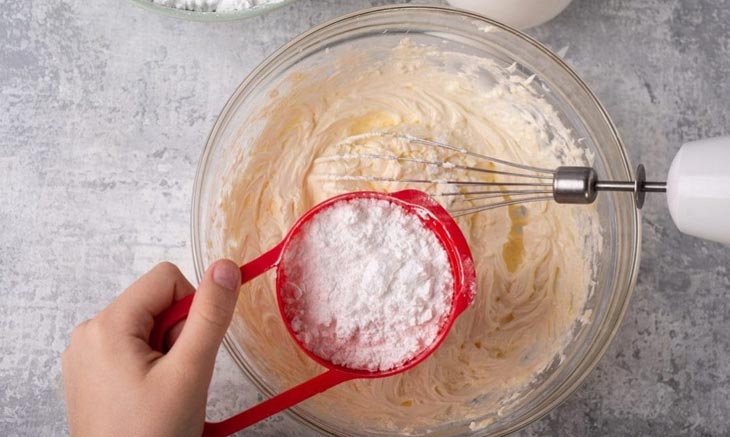 Do you know that powdered sugar contains a small amount of cornstarch? This starch itself absorbs liquid and prevents it from caking.
Thus, utilizing powdered sugar (or powdered sugar substitutes if you've run out) is a great idea to get the stiff frosting.
Pour the powdered sugar into a bowl of frosting. Then snatch an electric hand mixer or hand whisk to mix these ingredients well at a medium speed.
You can check the consistency by using a spoon. If the icing sticks to a spoon without dripping when you lift the spoon out of the bowl, you're done.
How to thicken buttercream icing when it still is not as condensed as you'd like? Continue adding more powdered sugar and stirring.
Always bear in mind to gradually add it in a bit more from start to finish. The icing will become too sweet and firm if you add too much at once.
What will happen after that? You continue to add more liquid to balance it out. And you can not fix the consistency, but you make it worse.
Use Cornstarch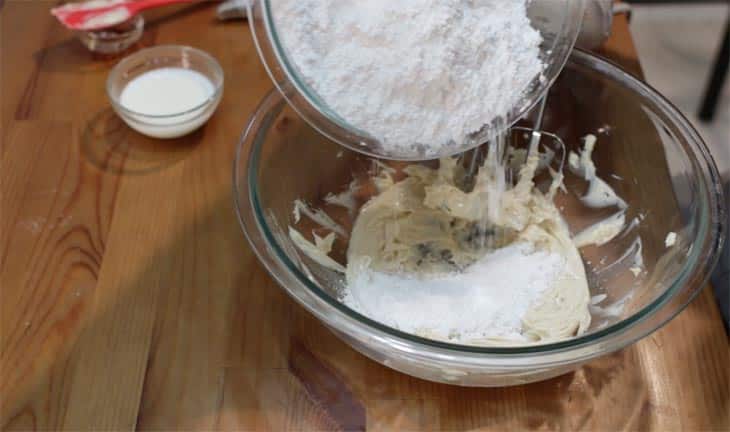 Adding dry ingredients to the frosting to help thicken buttercream? Logical! Especially if your concern is to stay away from additional sugar to an already creamy dessert.
Why cornstarch? It's a highly absorbent powder. So it prevents the liquid element of the buttercream frosting recipe from clumping.
You must not add too much cornstarch; otherwise, it will give your finished frosting an unpleasant starchy flavor. You can add 0.5 tsp of maize starch to the bowl of the cream frosting and increase from there if necessary.
Beat this mixture thoroughly with a mixer or whisk on a medium speed until it is incorporated and the creamy glaze stiffens.
After letting the icing rest for a couple of minutes, you will get the perfect buttercream.
Add More Butter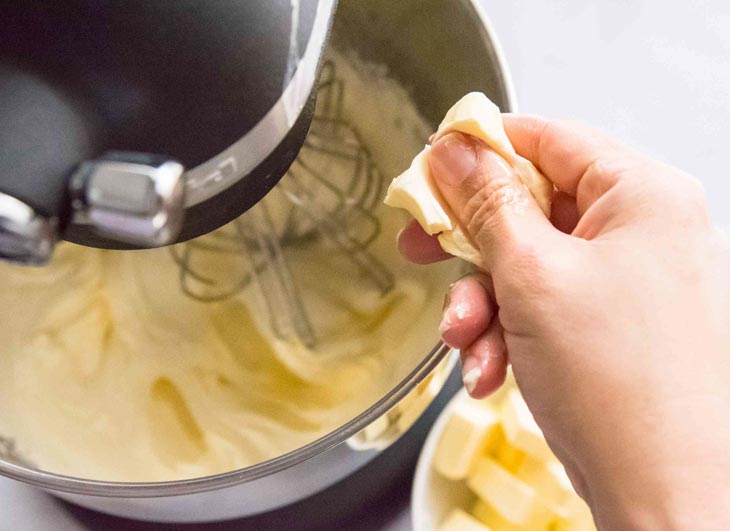 Applying this resort, you must soften the butter first. But melting it too much is not a good idea because this will mess up the consistency of the icing.
If you see that your butter has liquefied, you had better use a new one.
Here is how to thicken buttercream frosting you can try. Please put it in the microwave for roughly 20 seconds. Don't forget to check the butter after that. Press down on the stick of butter by using a spoon.
The spoon moves through it easily? Fine! It's ready to go. Pour it into the icing. Then, grip an electric mixer to combine the blend until it thickens.
Note that adding butter to the blend may not seem to get the thicker frosting immediately. Because of being mixed, the icing heats up, and the butter melts.
That makes thinner frosting. And you think that it failed. But wait! Continue refrigerating this new butter-based spread cream, then you will get an accurate picture of how stiff it really is.
Use Marshmallow Fluff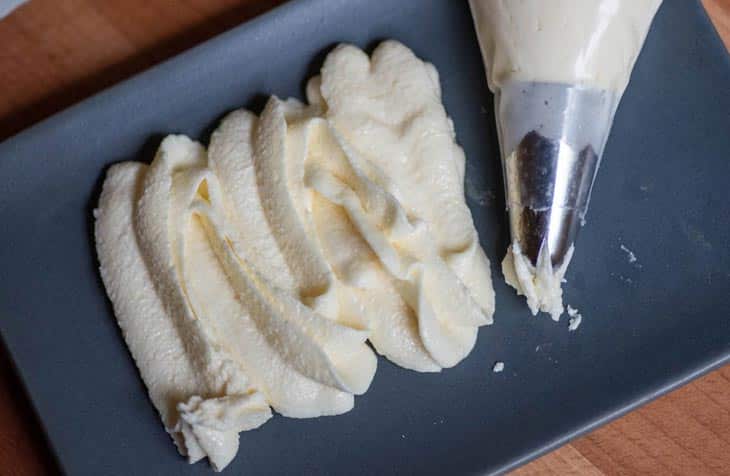 You love marshmallows, but they will quickly get goopy and stick together once you have opened a bag. And you also don't want to take your time learning how to store marshmallows.
Why don't you try marshmallow fluff? It is similar to marshmallows in flavor, just different in texture. Marshmallow fluff has a semi-liquid form, and it's easy to use.
And someday, you're making marshmallow buttercream, but the frosting is too thin; marshmallow fluff will be the best rescuer.
Why is it helpful for stabilizing icing? It is the perfect mixture of sticky and fluffy, so it can help bind the soggy ingredients together.
If you've already put some in your icing before, you can gradually add it more until you believe it's enough. But keep in mind that this spread cream is super sweet. Please don't overdo it.
Related Questions
How To Store Buttercream Frosting?
Before the buttercream is too runny, it's better to know how to store it. And you won't take your time to find the solution for making the icing thicker after that.
If you intend to utilize it in the next week or so, place it in an airtight container, then let it sit in the cool drawer of the fridge.
Keep the creamy glaze away from fragrant foods like fish or meat, or it will be unusable. The reason is that the fats in the buttercream may absorb the odors and taste of those dishes. You had better store it in a separate compartment.
If you haven't had a chance to enjoy the remaining spread cream yet, don't forget to pop it inside the freezer. But the maximum duration is three months only from the day you made it.
How To Soften Buttercream?
Are you wondering: how to thin buttercream frosting?
Step 1: You transfer the frozen creamy glaze into the cool refrigerator compartment and leave it there overnight. That helps it thaw gradually and reduce temperature shock.
Step 2: Check it with a butter knife. If the knife slides into the spread cream fairly easily, it's ready to remove from the fridge.
You can allow it to sit on the counter at room temperature for a couple of hours.
Step 3: Break the stiff buttercream icing into small chunks, place them in a large bowl, and put them in the microwave for about 10 to 15 seconds.
Step 4: When you take the icing out of the microwave, you can grab a whisk to whip it until you feel that it's smooth and soft enough.
It still does not soften as you beat it? Keep up returning the creamy glaze to the microwave for a few more seconds and try again.
While making the frosting softer, make sure not to let it liquefy. So is there any way to rescue it if you over-melt it? You can return it to the fridge and then allow it to chill. Once it becomes stiffer, soften it again.
How Long Can Buttercream Leave Out At Room Temperature?
It depends on what ingredients your buttercream frosting recipe is made of. If its components consist of butter and shortening, or no butter and only shortening, it's fine to leave it at ambient temperature for up to 2 days.
But you should tightly cover your sweet treat with plastic wrap. It's essential to prevent it from crusting.
In case your icing is made with all butter, you should put it in the refrigerator as soon as possible. This recipe allows the frosting to melt off once it's reached room temperature quickly.