If you're a fan of southern cuisine, then you've most likely heard of grits. Thicker grits are an absolute delight, especially when paired with savory toppings like cheese, bacon, or shrimp.
In this blog post, we're going to explore some tried-and-true methods for thickening grits and taking them to the next level. Whether you're a seasoned chef or a newbie in the kitchen, these tips, and tricks will help you create the most delicious, indulgent bowl of grits you've ever tasted.
So, grab your apron, and let's get cooking!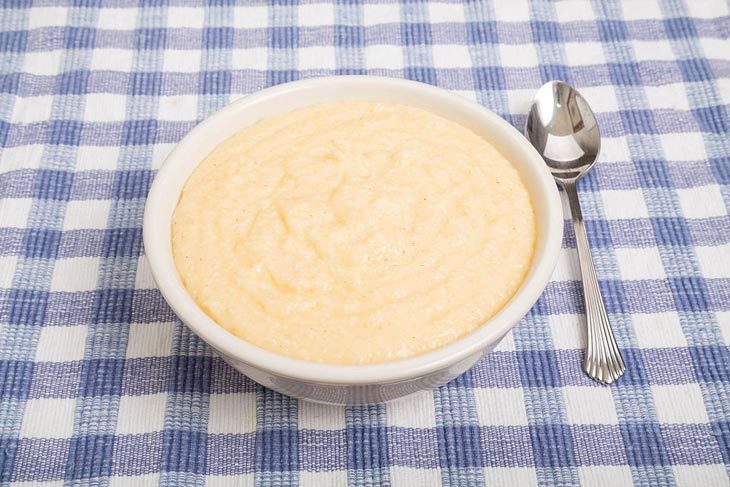 How Do You Cook Grits?
Thin, soupy grits are often served as a side dish with savory dishes like eggs, sausage, or bacon. They can also be used as a base for dishes like shrimp and grits or as a sauce for vegetables.
Thicker, creamier grits are often served as a main dish, either sweet (with milk, butter, and sugar) or savory (with cheese, herbs, or spices). They can also be used as a base for dishes like grits cakes or grits fritters.
To achieve the desired consistency, grits are typically cooked with a liquid (such as water or milk) and stirred frequently until they reach the desired thickness. The ratio of grits to liquid, as well as the cooking time, will vary depending on the specific recipe and personal preference.
What Are The Reasons For Thin Grits?
There are a few potential reasons why your grits may be too thin and watery:
How To Thicken Grits
There are a few different ways to thicken watery grits as well as some common questions about thickening grits below.
It may take some trial and error to find the right combination of cooking time, liquid amount, and other factors to achieve the desired consistency for your grits, so keep trying!
Common Questions About Thickening Grits
How do I thicken grits without lumps?
To avoid lumps, add the grits to the boiling liquid slowly while whisking constantly. Gradually increase the heat while whisking, and continue to stir frequently while the grits cook.
What can I add to grits to make them thicker?
Some ingredients that can help thicken grits include cornmeal, flour, cornstarch, cheese, or heavy cream.
Should I use milk or water to thicken grits?
Milk or a mixture of milk and water can be used to thicken grits and can add a creamy texture and flavor.
Can I use cornstarch to thicken my grits?
Yes, cornstarch is a great option to thicken grits. Mix cornstarch with a small amount of cold water to make a slurry, then stir the slurry into the grits while they are cooking.
How do I fix gritty or grainy grits?
If your grits are gritty or grainy, try blending them in a blender or food processor until smooth. This can help break down any large particles.
What is the best type of grits to use for a thick and creamy texture?
Stone-ground grits or coarse-ground grits are best for a thick and creamy texture, as they have a coarser texture and take longer to cook.
Can I use cheese to thicken my grits?
Yes, cheese can be used to thicken grits and add a delicious flavor. Add shredded cheese to the grits and stir until melted.
How do I know when my grits are thick enough?
Grits should have a thick and creamy consistency similar to oatmeal. You can use a spoon to test their thickness and make sure they are not runny or even too thick.
How long does it take to thicken grits?
It usually takes about 20–30 minutes to cook grits and achieve a thick and creamy texture. The exact time can vary depending on the type of grits and cooking method.
Can I use a slow cooker to make thick grits?
Yes, you can use a slow cooker to make grits. Cook on low heat for 6–8 hours, stirring occasionally, and add liquid as needed to achieve the desired thickness.