How To Thicken Mac And Cheese? Guide For A Creamy Mac And Cheese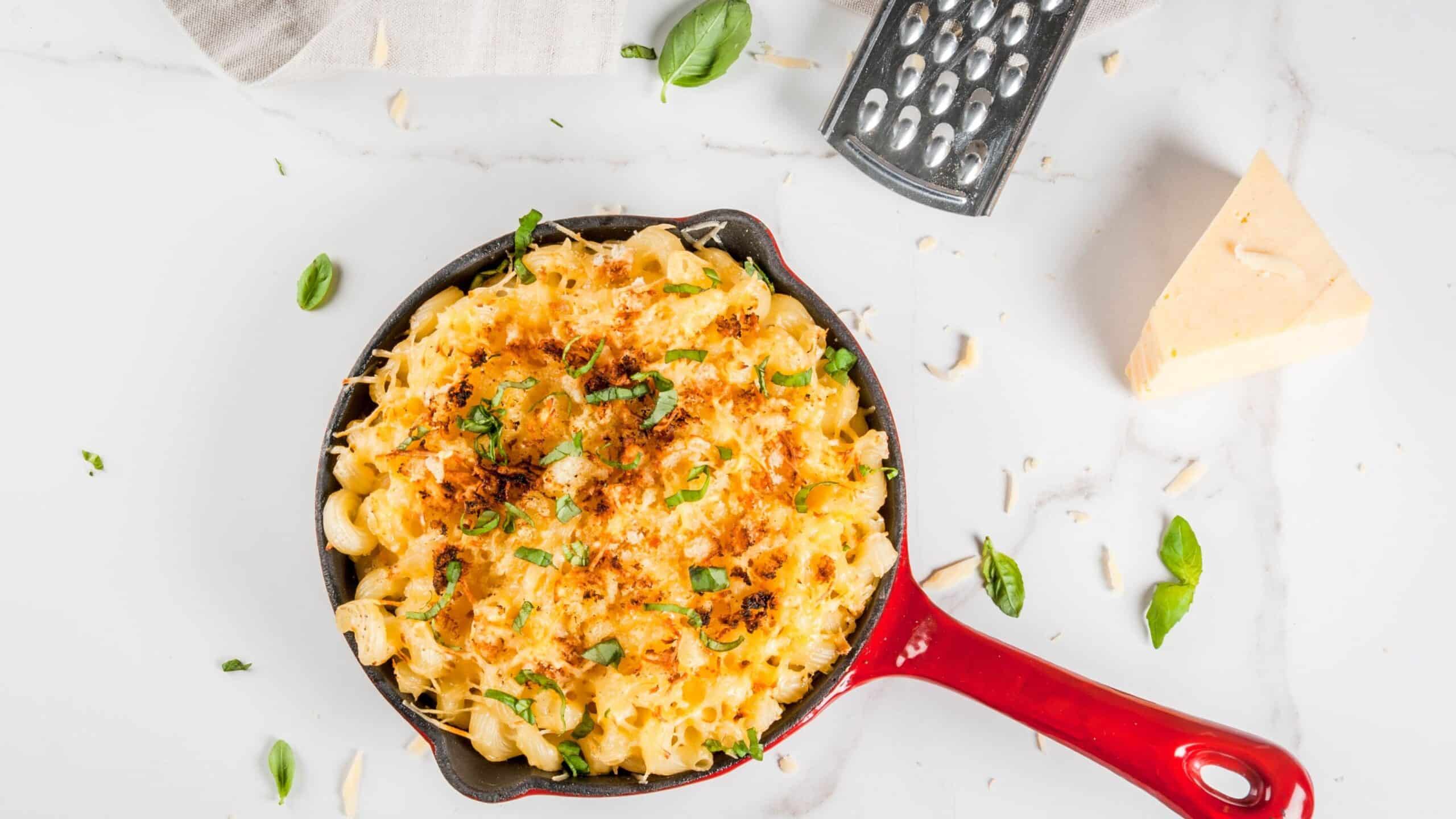 What is your favorite comfort food? Some people love good beef stews, and some prefer creamy and cheesy mac and cheese. Below, learn how to thicken macaroni and cheese as well as take a look at my recipe as well.
This cheesy goodness is one of my first recipes for macaroni ever since my college time that can look simple but tricky to perfect.
The most common problem that many people face when making mac and cheese is runny cheese sauce. Scroll on down to learn how to resolve this common issue with mac and cheese.
Why Won't Your Cheese Sauce Won't Thicken?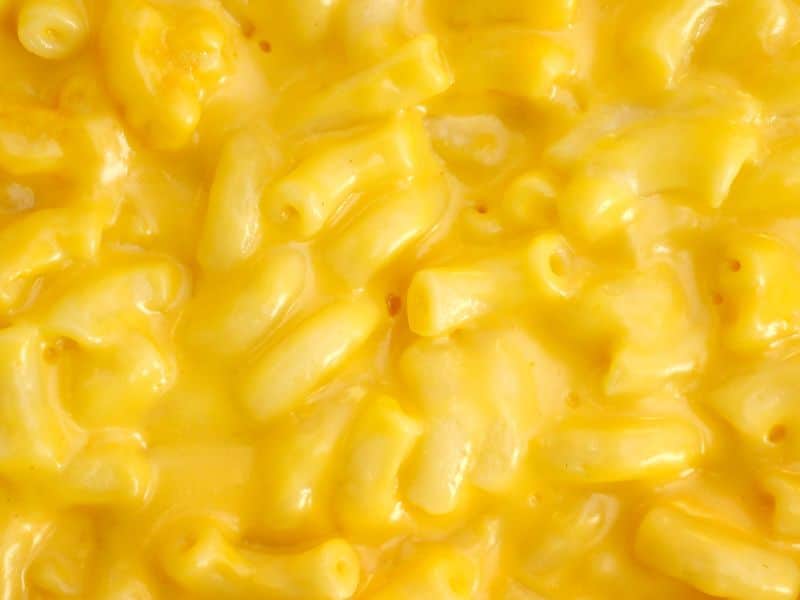 The creamy cheese sauce is what makes a good mac and cheese. But it seems your homemade mac and cheese is struggling to meet with the restaurant mac and cheese. So, what is happening to your version?
The simple answer is a disproportionate ratio. Your cheese sauce becomes runny because of its extra liquid content.
It means you might have poured more water or more cup of milk than your cheesy sauce requirement. There should be enough particles to suspend the watery part for fluid to have a good thickness and stickiness.
When pouring a cup of liquid with viscosity particles, the watery part will have to drag the particles inside and make the fluid viscous.
How To Thicken Mac And Cheese? 2 Best Way To Try!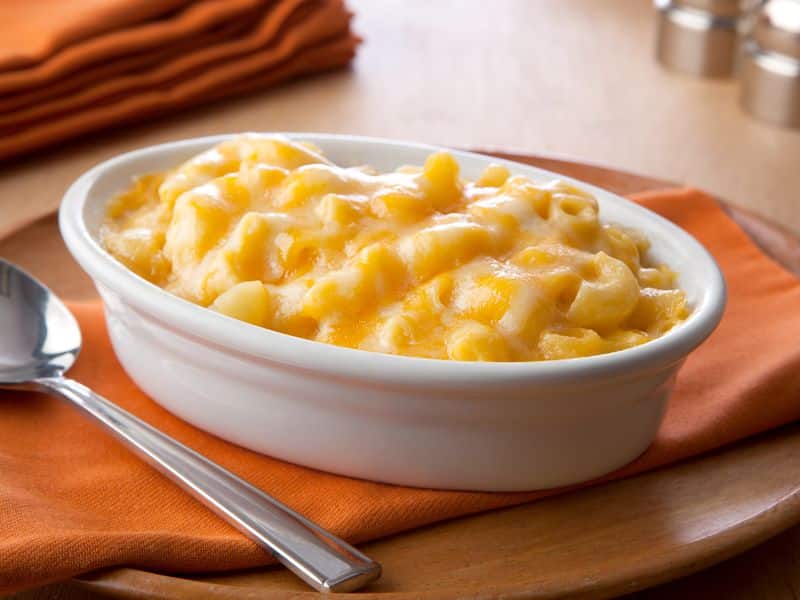 Occasionally, your mac and cheese might come out unexpectedly thin and runny. It might leave you frustrated because of the bad result.
Don't worry; even if you have finished the cheese sauce, you can always save the cheese sauce in some simple and effective ways.
Mac and cheese should be a simple dish that you can make without problems. I have learned some great hacks to make your mac and cheese better with my years of making mac and cheese.
Overall, to thicken mac and cheese, you need to add ingredients promoting the viscosity of the liquid.
So, what can you add to mac and cheese?
1. How To Thicken A Cheese Sauce With Flour
Flour is one of the popular thickening agents in many dessert recipes. So, it is completely reasonable to use it to thicken your runny cheese sauce.
You can make cheese sauce with cornstarch instead of flour as well. Similar to thickening salad dressing, here is what you need to do:
Ingredient
½ cup of water
1-2 teaspoons of cornstarch or flour
One saucepan
One wooden spoon
One bowl
How to thicken up mac and cheese:
Take out a small bowl and put flour and cold water inside with a ratio of 1:1. Then whisk them well to create a slurry for your cheese sauce.
Pour one teaspoon of slurry into the cream sauce at a time. This action gives you better control over the consistency of the cheese sauce.
Then, put the cheese sauce in a saucepan and simmer it for 5 minutes. Hot liquid will help to remove any raw flour taste inside the mixture.
Once it is hot enough, you can check the sauce viscosity. If you want a thicker and creamier mix, you can pour in the rest of the thickening agent.
2. How To Thicken Cheese Sauce Without Flour
What if you don't have flour or cornstarch in your kitchen at the moment? Don't worry! You can always work on these quick and easy ingredients to thicken cheese sauce:
A great way to make your hot sauce creamier is by adding egg yolk. It is also a great thickener for your baked goods and sour cream. Let's find out how to make cheese sauce thicker with this ingredient:
Ingredient
A bowl of cheese sauce
One egg yolk
One saucepan
One bowl
One whisk
How to thicken cheese dip:
Use a small bowl and crack the egg yolk inside. Whisk it well. Then, you can pour the cheese sauce slowly inside the bowl to get one cup of this mixture.
Once it is mixed, you can pour it back into the hot sauce bowl.
Put the cheese sauce in the saucepan on medium heat. After that, you can whisk it slowly to blend the mixture well.
Continue to stir until you have your desired texture.
Another way you can intensify your mac and cheese texture is by adding more than one type of cheese!
This way is so easy as you have the pre-shredded cheese already in your kitchen pantry. However, this technique might make your cheese sauce too thick with a strong cheese flavor.
Ingredient
Shredded cheddar cheese or grated cheese
One saucepan
How to thicken dip:
Pour the cheese sauce inside the saucepan at low heat. Stir it constantly.
Then add the extra cheese inside to the thicker sauce and stir the mix well. When it reaches your desired texture, let the sauce cool so the sauce can get even creamier.
If the cheese sauce becomes too thick, how to thin out cheese sauce?
You can always fix it with a tablespoon of milk or water.
You can also thicken your cheese sauce by adding bechamel sauce inside. As cheese sauce is made from bechamel base, it is perfect for adding your leftover béchamel sauce that would make your cheese sauce creamier and tastier than ever.
Ingredient
One tablespoon of bechamel sauce
One saucepan
One bowl
One wooden spoon
How to thicken cheese dip:
Take your white sauce out of the fridge and let it melt at room temperature for at least 15 minutes.
Then, you can pour the sauce inside a saucepan at low heat. Stir it occasionally until it is hot.
Once it is hot, you can add the soupy sauce inside and mix them well. As soon as it meets the desired texture, you can let the sauce cool down to be thicker.
What if you don't have any of the ingredients above?
You can try to evaporate the excess liquid by heating the cream cheese like thickening pasta sauce. This will adjust the ratio and let your sauce creamier.
How to do it?
Put on a saucepan at low heat. Pour in your cream cheese and stir well.
Simmer the saucepan when it is hot enough. After that, you need to check the texture constantly to get your desired texture. It is important not to leave the sauce boiling as it can burn easily and change your cream sauce texture.
Creamy Mac And Cheese Recipe
Mac and cheese is such a tasty dish for any meal of the day. If you are still struggling with how to make a good mac and cheese, take a look at my extra creamy homemade cheese sauce recipe below:
Ingredient
One pound of elbow macaroni
One pound of white cheddar cheese
Five tablespoons of unsalted butter
Five tablespoons of all-purpose flour
5 cups of cold milk
½ teaspoon of salt and ground black pepper or white pepper
How to do it?
Put on a large pot of water on the stovetop at medium-high heat. Put salt inside and add the dry pasta inside when it is boiling. Cook for 1 minute and take out the macaroni.
Take a large high sided pot on medium heat. Add the stick of butter to melt it. Thereafter, you can put in the flour and whisk with the melted butter for 2-3 minutes.
While whisking, you can add the cup milk inside and lower the heat. Simmer the mixture until it is thickened.
Then, add the cheddar cheese inside, along with the black peppers and a pinch of salt. Stir it occasionally until the mix is smooth.
Thereafter, add the cooked pasta inside to blend with the whole mix. The macaroni will help absorb more liquid, leaving a thick and creamy sauce.
Once you have the desired consistency, take the pot out and let the thick cheese sauce cool down for 5 minutes before serving it.
Conclusion
Making mac and cheese requires you to consider the right ratio of wet and dry ingredients. If you use the wrong ratio, it will result in watery mac and cheese.
I hope you have learned how to thicken mac and cheese with the appropriate ingredients with my thin cheese sauce hacks. As you practice, you will find the right way to master your mac and cheese sauce.