How To Thicken Milk: 9 Ways
Achieving the ideal thickness for your milk in both sweet and savory recipes is a breeze. Whether you're crafting a delectable dessert or a savory dish, follow these straightforward instructions to expertly thicken your milk and achieve the desired consistency.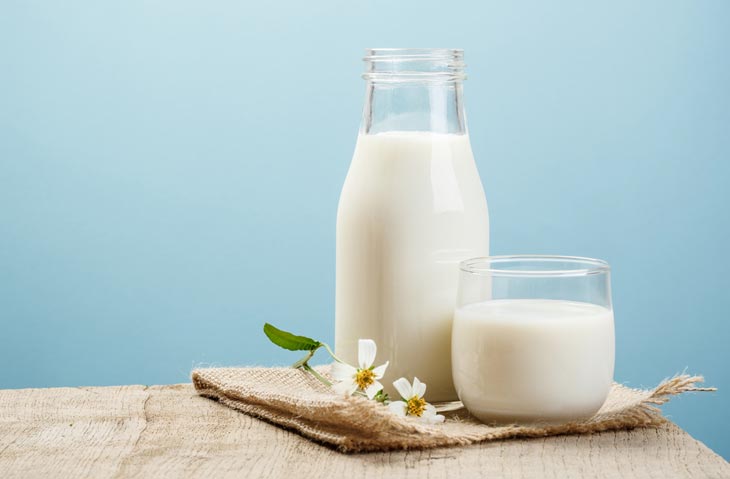 When Should You Thicken Milk?
There is more than one reason why people need to thicken the milk, but most of the time, the primary purpose is to reach a desired texture and consistency.
Thickening milk can serve several purposes in cooking and baking. Here are a few reasons why you might want to thicken milk:
These are just a few examples, but ultimately, the decision to thicken milk depends on the specific recipe and desired outcome.
How To Thicken Milk?
This section will walk you through some easy methods to thicken milk so that you can use them for different purposes.
I hope you find a new way how to make milk thicker and are able to use them!
1. Reduce The Milk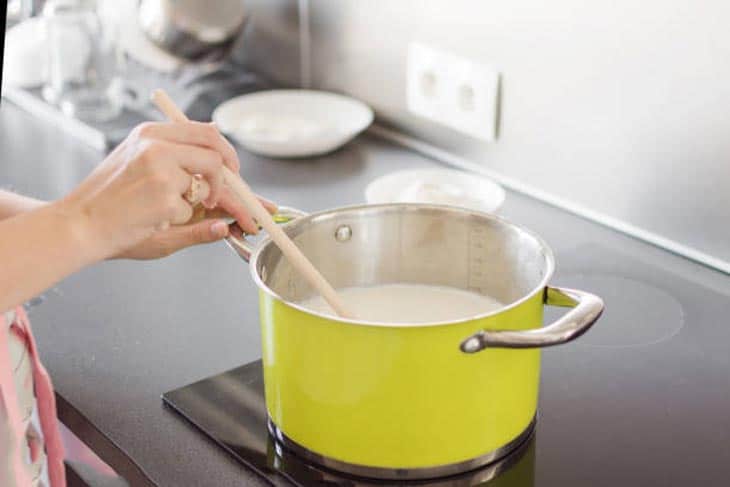 If you're looking for a way to thicken milk-based soups, it's best to reduce the milk by simmering it over low heat. This way, the water content in your milk will evaporate, and the milk will thereby thicken naturally.
Make sure you stir it frequently to avoid burning the milk. Once it reaches the desired consistency, you can remove it from the heat.
This method will take much longer than a thickening agent, which we will introduce later!
2. Add Cornstarch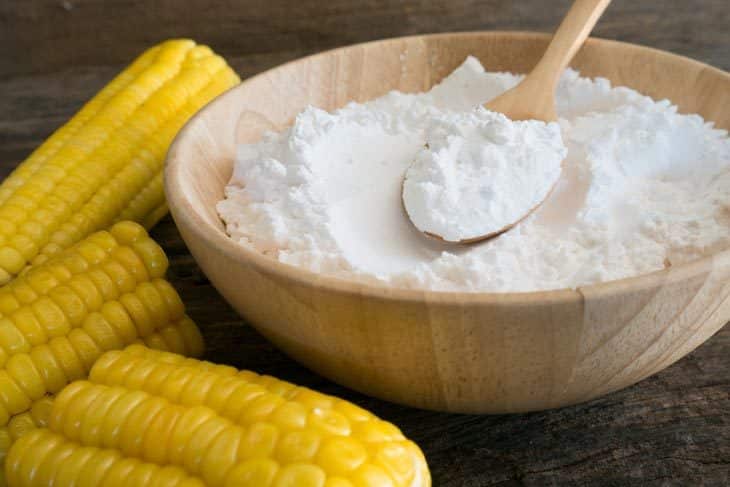 Using cornstarch is also a common way to thicken the soup.
You will first heat the milk on the stove. Then mix the cornstarch and cold water to a slurry consistency. For each cup of milk, you'll need one tablespoon of cornstarch.
Once you finish your slurry, add it into your heated milk and boil the mixture for a few minutes. Don't forget to stir it frequently, or your milk will end up burning!
3. Use Other Thickening Agents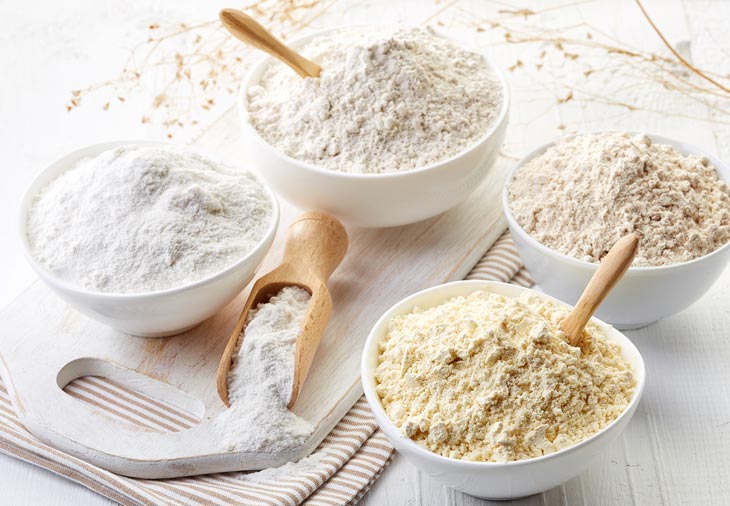 Besides cornstarch, you can use gelatin, potato starch, arrowroot flour, tapioca flour, and rice flour, among other thickening agents.
Dissolve your thickener in water, add the slurry to the boiling milk and wait for a few minutes!
4. Use Xanthan Gum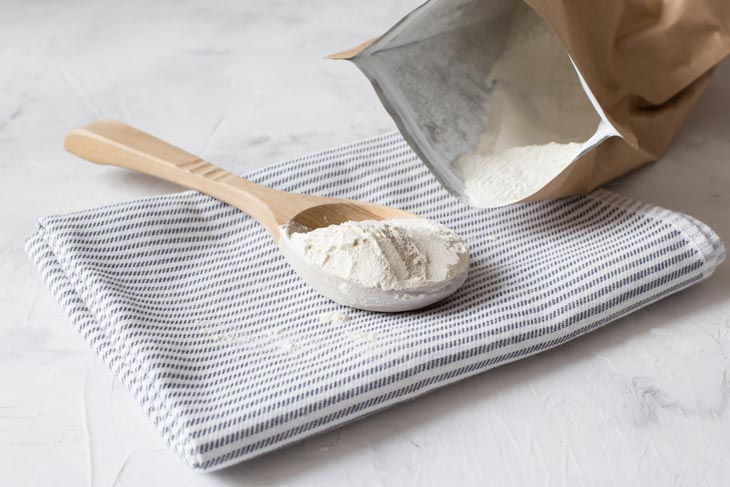 If you're going to thicken milk for someone who has dysphagia, you should use xanthan gum rather than starch or heat.
Slowly add xanthan gum to your milk, then stir it until you're satisfied with the thickness.
This method also works with cold milk. The best part? It does not change the flavor!
5. Make A Roux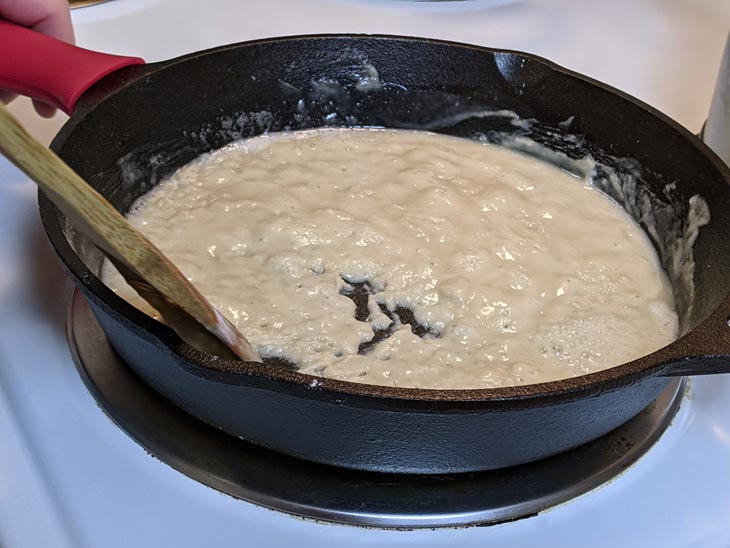 If you want to thicken milk-based sauces, you can try making a roux. A roux is made from butter and flour in equal ratios.
You will need to melt the butter over a gentle, then stir in the flour when the butter is sizzling.
Cook until the mixture turns light brown. Finally, stir the hot milk into the roux. It's best to use two ounces of roux for each cup of liquid.
6. Mix In Egg Yolks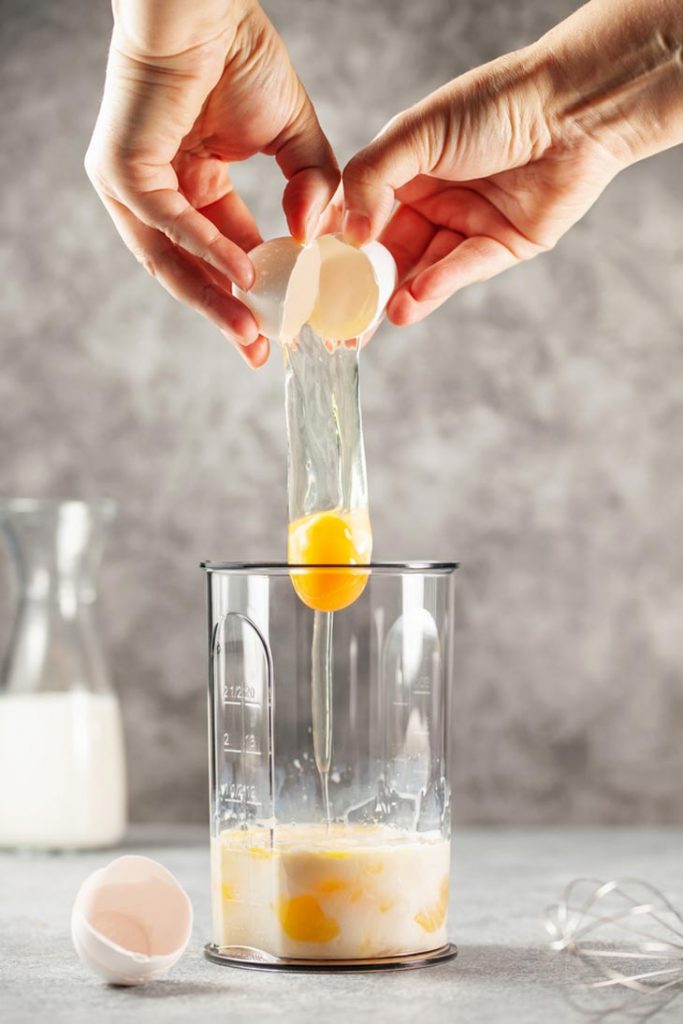 If you're making custards or ice cream base, this is what you're looking for.
You will need to separate the yolks from the whites and use only the yolks. Beat the yolks until creamy.
Now add a cup of milk to the yolks and stir it. This way, you can prevent the eggs from blending in the milk. Lastly, whisk the milk and egg mixture with the remaining milk.
7. Add Other Dairy Products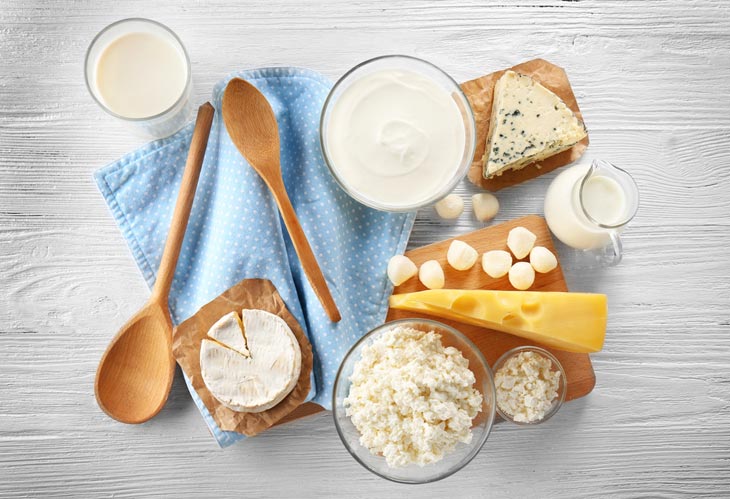 If your recipe calls for a creamy tart sauce, you can try adding some cream cheese or sour cream to the milk sauce. These dairy products will thicken the sauce while bringing a tart zing for the sauce.
As for cheese sauce, you can thicken it by adding cheddar cheese, grated Parmesan cheese, or any cheese that melts quickly to the milk.
8. Froth Milk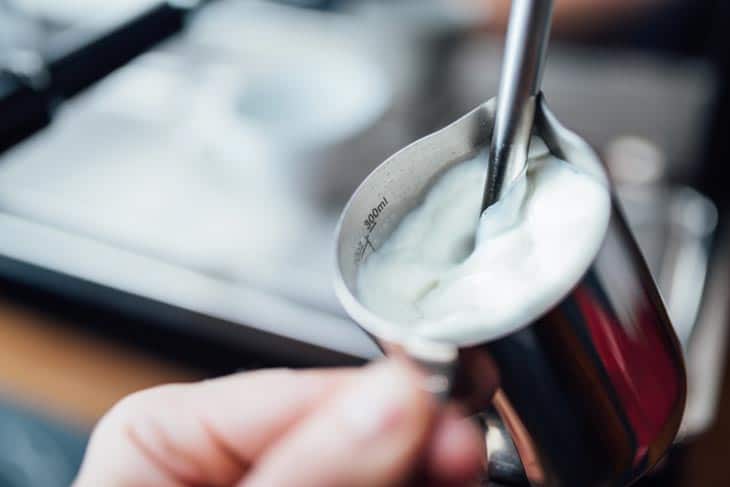 This method works best for thickening milk for coffee. You can use a dedicated milk frother or simply a saucepan on your stove. When you heat milk, it thickens and gets richer, which is perfect for making coffee.
9. Use Microwave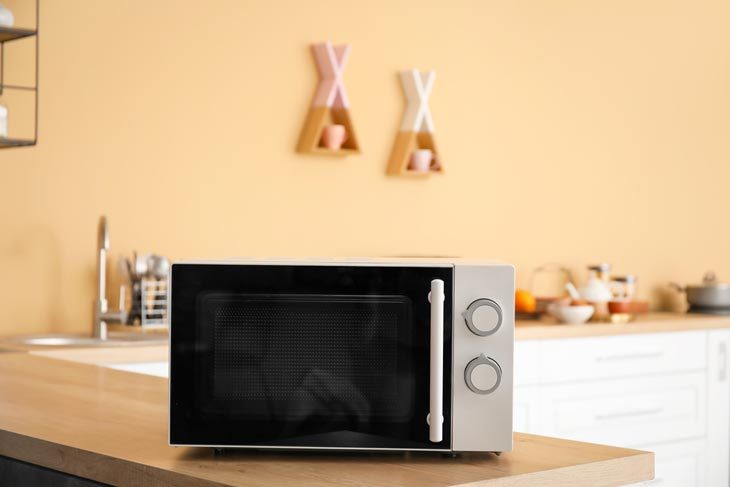 You may wonder how to thicken milk without flour or even without using any ingredient? Why not use your microwave?
Pour your milk in a microwave-safe bowl halfway and heat for 6 minutes on high mode. Then stop and stir it after about 3 minutes – depending on the power of your microwave.
Pro Tip: The methods mentioned above work best for full-fat milk due to its high-fat content. So, how to thicken coconut milk? How to thicken almond milk?
Well, these substitutes like almond milk, coconut milk, or soy milk also thicken if using those methods, yet they require more time to work!
Frequently Asked Questions
Why Isn't My Milk Thickening?
There are a few reasons why your milk is not thickening. Most of the time, you do not add enough thickening agents (flour or cornstarch) or do not heat the milk long enough (it's best to cook and stir it until bubby).
What To Do If Milk Curdles While Boiling?
Many of you may have experienced curdling milk when it is boiling. It often happens if you cook for too long or at a very high temperature. Occasionally, the main cause is the milk has expired.
If that was the case, you could make some cottage cheese following our method!
Heat the curdled milk until it boils. As soon as it starts to bubble, add some vinegar or lime juice. Then remove it from the heat and stir it constantly so that the mixture can curdle more quickly.
Does Boiling Milk Make It Sour?
The answer is no. As a result of the Maillard process, boiling milk has a darker color and a slightly different flavor than regular milk.
Compared to steamed milk, boiled milk is slightly dull and has a basic texture without creaminess.
If you use your boiling milk in cooking or flavor it, the changes in color and taste may not be noticeable. But if you drink it straight, you may taste it a bit different after being cooked.