Stirring some flour to thicken the sauce is the most basic method. However, flour may not always be available to you so you'll need to know how to thicken sauce without flour.
Read until the end to get hold of 8 alternative ways for making gravy without flour.
8 Ways To Thicken Sauce Without Flour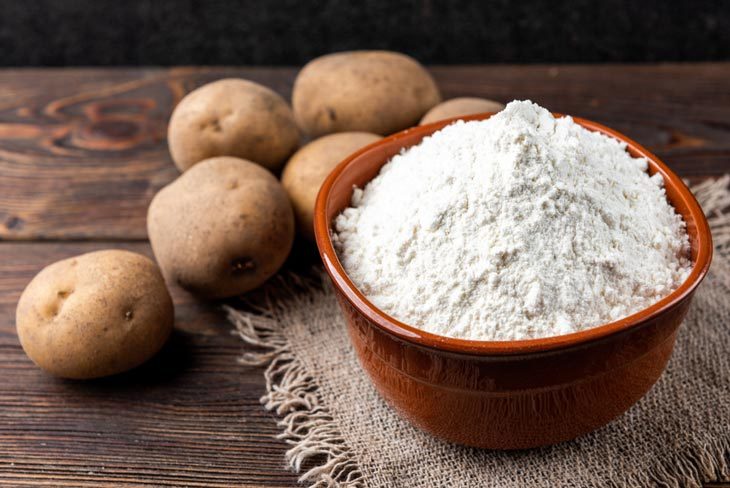 Starch
The most typical application of starch is as a thickening agent. When adding it to stews, soups, puddings, or any foods with sauce, the molecules in it will soak up water.
When heated, the same molecules expand and absorb much more moisture from that dish.
This post discusses several types of starch, including corn starch, tapioca starch, potato starch, and others. They are a great gluten-free substitute for flour in gravy. All of them may be used with a similar formula and ratio.
The advantage of starches is that they can operate instantly without waiting too long. Furthermore, they accommodate various diets, including gluten-free, grain-free, dairy-free, etc.
Another big plus of starch is that it does not cloud your sauces.
Here is the way to use appropriately, it in your gravy:
Step 1: Stir 1 tablespoon of starch and 1 tablespoon of water for each liquid cup until smooth.
Step 2: Pour that mixture into the sauce and simmer with medium heat. Remember to stir it constantly until it achieves the desired consistency.
Arrowroot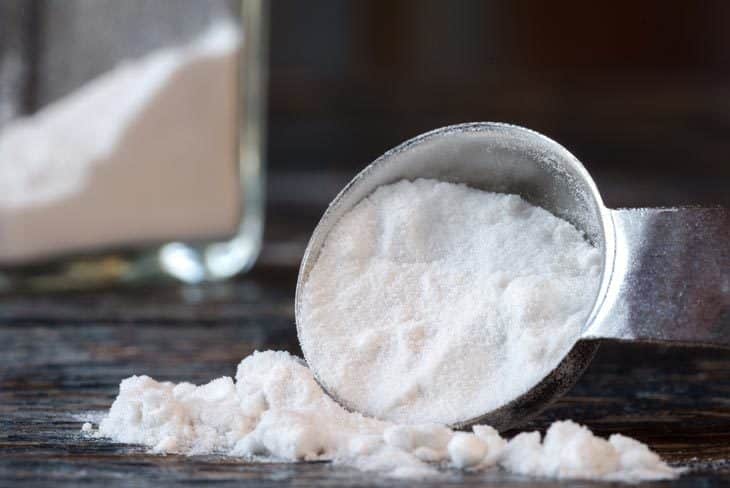 You don't even have cornstarch at home and don't know how to make gravy without cornstarch. Let's consider arrowroot.
Arrowroot powder is a white powdery substance extracted from the same plant. The ​odorless and flavorless characteristics make it suitable for sweet and savory dishes.
Thus, it's a far superior gravy thickening agent to gelatin. This is because adding fish- or meat-gelatine to a sauce might change the original flavor and cause textural problems.
That's why this is one of the food ingredients appropriate for vegans and vegetarians.
Furthermore, while other starch will lose part of its thickening ability due to the acid, arrowroot can work well in an acid environment. Therefore, we cannot deny that it is a more flexible choice for thickening sauce.
Using arrowroot powder is pretty the same as using starch:
Step 1: Combine the powder with water in a 1:1 ratio.
Step 2: Add to the liquid and whisk for at least 30 seconds on high heat.
Tomato Paste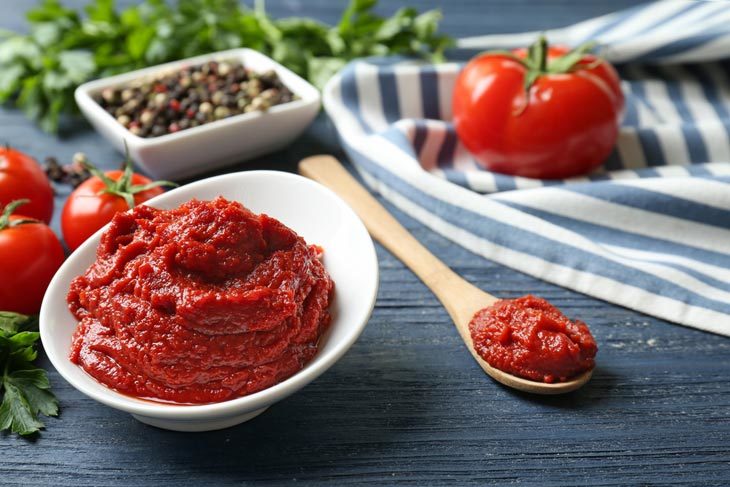 Tomato paste is a super concentrated sauce made from tomatoes. The manufactured pastes frequently include a stabilizer, such as salt, citric acid, and occasionally spices and herbs.
In addition, there are more potent options, such as double- and triple-concentrated tomato paste.
It is straightforward to make at home.
Step 1: Cook tomatoes after straining the peel and seeds from the mixture.
Step 2: Keep simmering it until it becomes a thick consistency and yields tomato paste.
This ingredient can work well in thickening homemade gravy without flour, especially brown-colored ones or beef stews. However, it isn't recommended in dairy-based recipes because it gives a splash of different colors and tomato tastes.
Here we have some notes while adding tomato paste for thickening purposes:
Heating the paste makes sugar caramelize and releases essential oils. So, the ideal time to add tomato paste is at the start of the cooking.
Remember to whisk it when the dish is almost done to help tomato-based soups and sauces bond.
Egg Yolks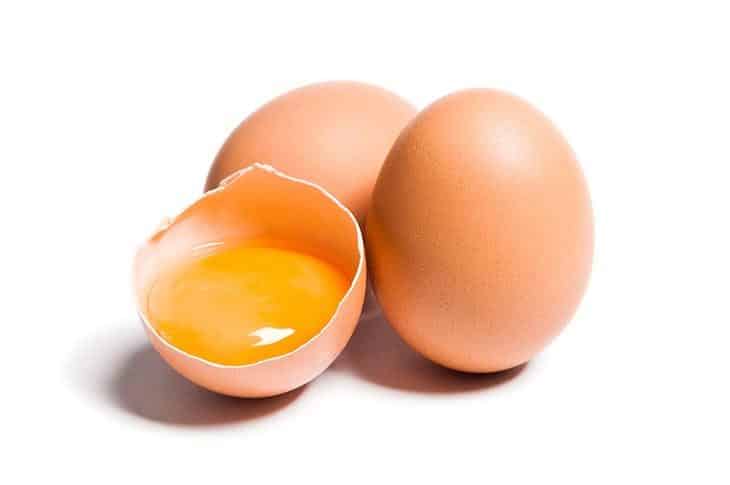 If you cannot use tomato paste to make dairy-based sauce become slurry, egg yolks are the way to go.
Egg yolks are a traditional thickening agent for custard and salad dressings, especially mac and cheese. They also work well in rich cream sauce.
With this method, your original flavor will change, become more greasy, and more appealing for fans of egg-based dishes.
Also, egg yolks allow you to thicken gravy without cornstarch or flour. These are some quick steps with egg yolks you might follow to make your dish perfect:
Step 1: Crack eggs (at least one egg) and separate egg yolks and whites. Put your egg yolks in the prepared bowl.
Step 2: Take a cup of the sauce to combine it with the prepared yolks. Stir that mixture until it becomes even (about 30 seconds). This allows the yolks to acclimate to a lower liquid amount, which will permit them to distribute more evenly throughout the sauce.
Step 3: Combine the mixture in the bowl with the sauce. Pour the egg yolk mixture into your saucepan with one hand while keeping swirling in the saucepan with a kitchen utensil for stirring, such as a spoon, chopsticks. Mix in the yolks until the sauce reaches the desired consistency.
Veggies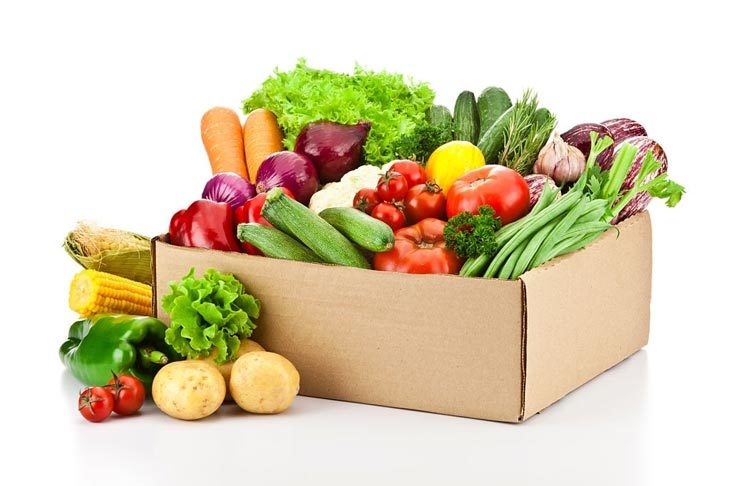 Potato
Compared to other food staples in Europe, potatoes provide a large amount of nutrition: vitamins, starch, minerals, etc. That's why it has become one of the most popular ingredients in European cuisine nowadays.
Thanks to starchy characteristics, potatoes can be an excellent flour substitute for gravy. Cutting potatoes into tiny cubes or grating them is the best approach to utilize them as a thickening agent.
If you grate these potatoes finely, their starch will be released into your dish rapidly to absorb water. Thus, it can immediately thicken the dish liquid without simmering it for a long time. Surprisingly, this way is also perfect for thickening hummus.
On the contrary, small cubes of potatoes work better with stews. Because the starch will release after a while of cooking, they work wonders for the dishes requiring a longer time to cook.
Lentils
If you still wonder "how to thicken gravy without flour or cornstarch", lentils are also a great healthy alternative. The most straightforward technique is to add uncooked lentils directly to the broth.
This allows the lentils to dissolve in the soup thoroughly.
Yet, if you want the broth has a better texture and a blend of flavors, the pre-cooked method is more suitable:
Step 1: Cook lentils completely.
Step 2: Blend it with a hand blender until they get the consistency of paste. You can add a little water to help the mixture blend in.
Step 3: Pour it into the broth to make it slurry as you desire.
Beans
Another must-mention suggestion is beans. The thickening technique is the same as lentils.
If using canned beans, simply combine them with water before adding them to your favorite soup or gravy. However, if you use red, dry kidney, or any other fresh beans, you may make bean paste, which is excellent for winter stews or soups:
Step 1: Soak the beans in water overnight.
Step 2: Boil them in salted water until tender.
Step 3: Proceed it in a blender until you get a thick and smooth mixture.
Reducing The Sauce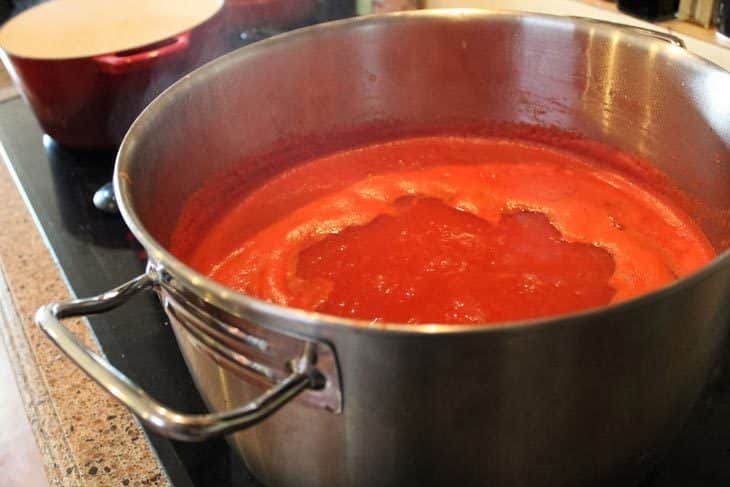 You still wonder how to make gravy without flour or cornstarch because you cannot find any thickening agents on this list at your home. In that case, lowering the liquid will be a terrific choice. Yet, it requires a lot of time on your hands.
Due to the liquid evaporation, all flavors concentrate. This can make the taste of the dish stronger. But if the dish is prepared with too much seasoning at first, reducing the liquid will make it salty.
The technique is rather easy yet will cost you much time:
Step 1: Transfer a portion to a large pan to speed up the process.
Step 2: When it's smooth and slurry enough, simply pour it back into your main pot.
Butter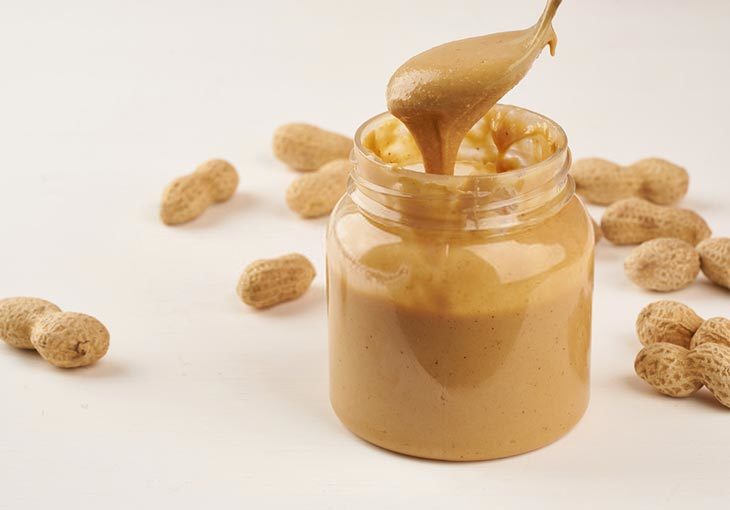 It might be strange to mention butter as a substitute for flour to thicken sauce. Indeed, although butter will not significantly thicken the broth, it will help the dish have consistency without being too watery when cooled.
Not to mention, butter can provide the dish with more richness and a glossy finish.
Follow these steps to get the perfect outcome:
Step 1: When you have almost done the cooking, stir some tablespoons of butter with the sauce.
Step 2: Immediately turn off the heat and continue stirring. If your dish is too hot, the butter will make it look more greasy than glossy.
Food Gums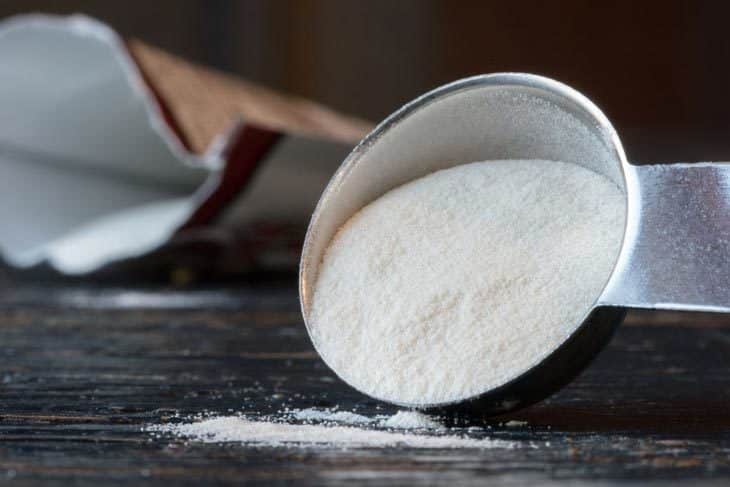 Can you make gravy without flour? If you have food gums at home, the problem is solved. They are a popular ingredient of western cuisine.
For those who ask, "what can I use instead of flour to thicken?", this is an ideal choice since it won't make any taste change of the dish. There are many gums, such as xanthan gum, agar, pectin, guar gum.
Before adding guar gum or agar to soup or dressings, you need to combine it with other liquids.
Agar: for each cup of liquid, you only need to use 1 teaspoon of agar powder. This gum also comes in handy for those who ask how to thicken milk without flour.
Guar gum: For 2-1/2 liquid cups, just 1/2 teaspoon is necessary.
The thickening techniques of pectin and xanthan gum are different. You can add them directly to the liquid in the last 15 minutes of cooking:
Pectin: use 3/4 tablespoon for every cup of savory sauce, and for sweet one, use 2 tablespoons.
Xanthan gum: use xanthan gum with a 0.1-1% ratio, depending on how slurry you wish.