How To Thicken Sloppy Joes (5 Best Ways)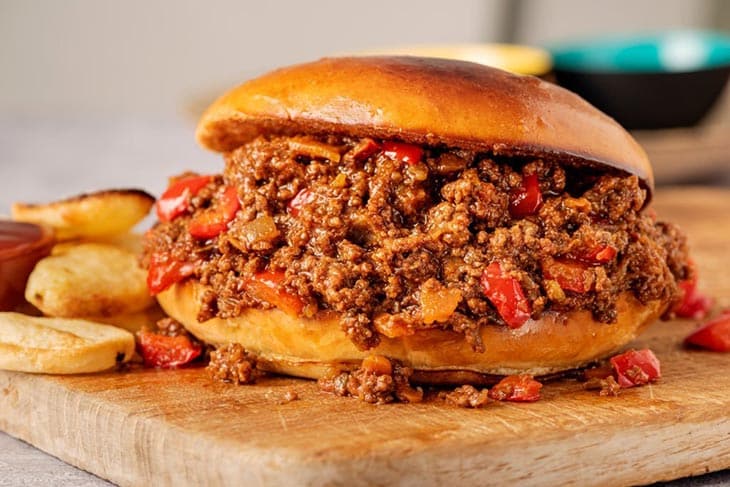 It's hard to resist the temptation to eat a sloppy Joe. It is a quick and mostly easy meal to prepare, but occasionally sloppy Joe's can get watery. So, how, do we fix watery sloppy joes?
Scroll on down to learn how to thicken sloppy joes!
Why Should You Thicken Sloppy Joes?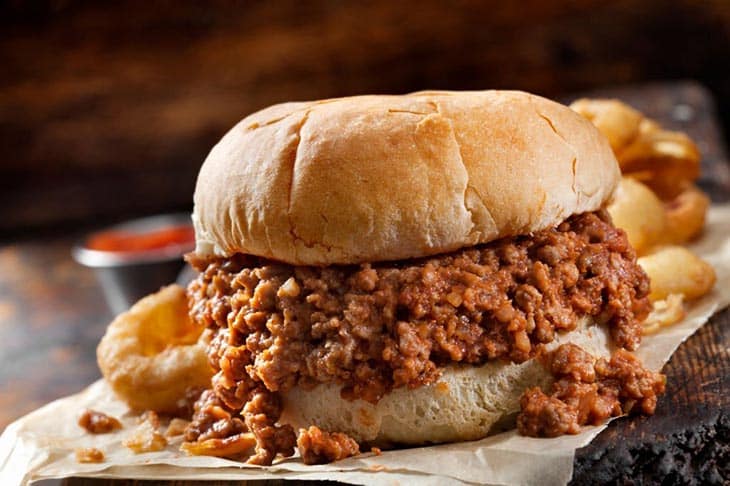 A sloppy joe is a familiar dish in Western cuisine, but it has become more popular worldwide. The very name of this dish speaks for itself: food that you can enjoy sloppily and happily.
However, it's less fun when your sauces are too thin because they are harder to eat. No matter how sloppy, this is a burger, not a soup. You will also want to thicken the dressing for several other reasons, such as:
The thin sauce is difficult to keep meat when sandwiched on bread.
The broth is easy to come out with, so you can't put more meat in.
The thin sauce makes the bread mushy and disintegrating.
The thin sauce is lighter than a thick one.
If you are preparing a meal with it, a thick dressing is very important to enjoy it to the fullest.
How To Thicken Sloppy Joes?
Read on to learn how to thicken up sloppy joes now!
Add Cornstarch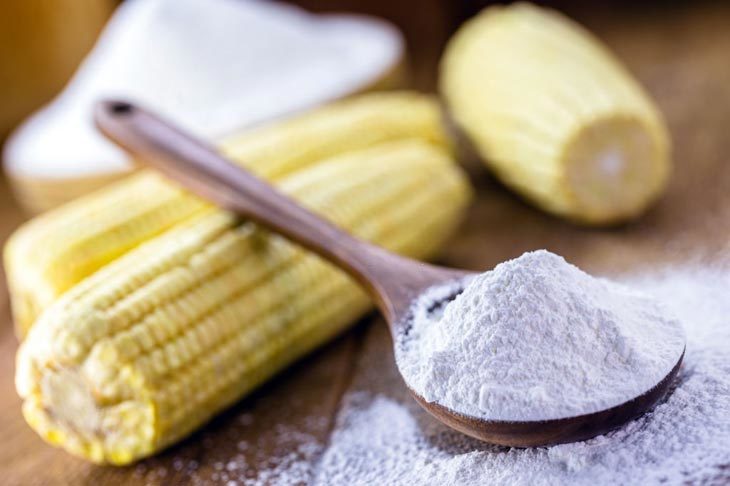 In Asian cuisine, cornstarch is the first choice to thicken the sauce for dishes.
To start, add a spoon of cornstarch to the pot and stir well. The dough will clump into small lumps, and your task is to use a spoon to break them.
If these clumps are not broken in time, they will stick together like dumpling and won't be able to thicken anything as you would like.
The thing to remember here is that you have to stir well and continue until the powder is completely dissolved.
If it isn't thick enough, you can add more corn starch to the pot and continue with the steps above.
Using Roux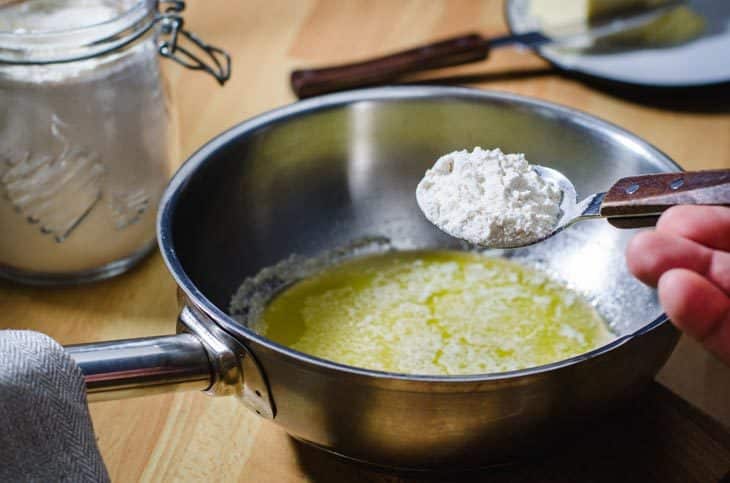 If you don't have cornmeal at home, you can make roux instead.
First, put two tablespoons of flour in the pot and stir like cornstarch, but don't forget to dissolve all the flour you put in by breaking up the small lumps.
Be careful if you don't want your pot of sauce to turn into a charred mess instead of a delicious treat.
In addition, a roux mixture between flour and cooking oil is also a good suggestion. It has a stronger flavor than many other agents, so you should only use a small amount in your dish.
Increase The Heat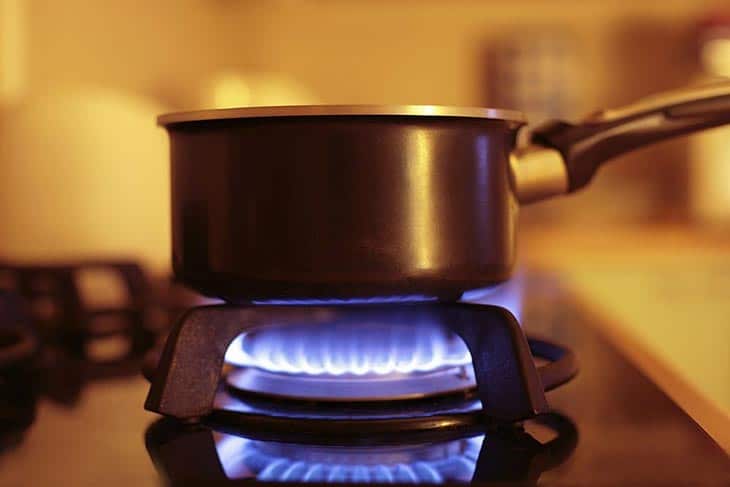 Many people consider this one of the best ways to thicken sloppy joes, and it is.
With this method, you can quickly get a perfect sauce without any thickening agent. It also won't affect the dish's taste unless you burn it.
All you need is to stir in the initial thin relish and wait for the steam to evaporate. At this point, you should lower the selection so as not to burn the things in the pot.
Continue doing this until your mixture thickens like a noodle relish.
Add Peanut Butter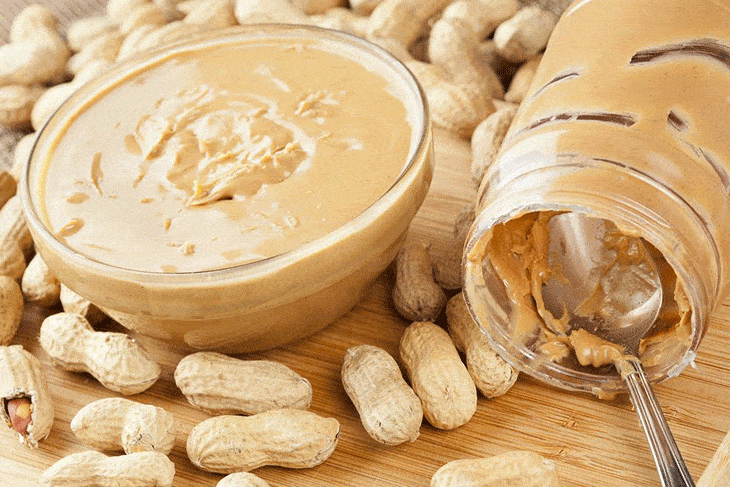 Peanut butter is a favorite in European cuisine and other cuisines when preparing dishes and even when thickening sauces.
Its flavor is quite similar to wine which will be lost when exposed to high temperatures; it will not affect the dish's taste.
Besides, another plus for this ingredient is that it can tenderize pork or beef in the dressing mix.
You need to put some butter in the saucepot and stir well like the food ingredients above. Cook for about 15 minutes on low heat, and you are ready for a standard dish.
Using Vegetable Purées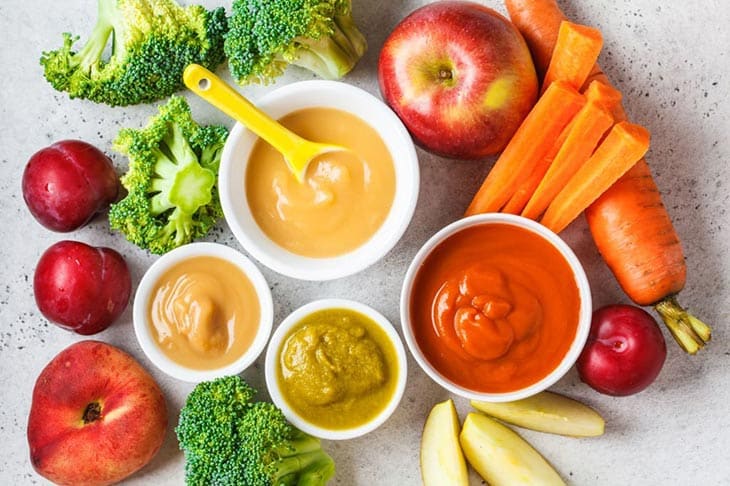 Most people only use vegetable purees to make soup without knowing it is also a thickener, especially starchy vegetables.
However, you should choose vegetables that match the dish's flavor, such as sloppy joes with tomato paste or smashed pumpkins, pureed parsnips, etc.
The method is also very simple, as you just stir it with the relish mixture in the pot until you reach the consistency you need.
How To Make Tasty Homemade Sloppy Joes
Many people often use canned products because of their convenience, but they also worry about food safety and hygiene issues or preservatives.
So, why don't you try making it yourself? It's not very difficult, so let's try our recipe below:
Ingredients (Servings: 6)
1 tsp butter
1 lb ground beef
1 tbsp olive oil
1/3 green bell pepper
3 cloves garlic, minced
1/2 large yellow onion, minced
2/3 cup ketchup
1 tbsp tomato paste
Bisquick sloppy joe
dash of hot sauce
1/3 cup water
1/4 tbsp red pepper flakes
1/2 tbsp Worcestershire sauce
1 tsp brown sugar
3/4 tbsp chili powder
1 tbsp yellow mustard
1/4 tbsp black pepper
1/2 tbsp kosher salt
Instructions
First, set the stove to MED/MED-HIGH and put the butter and oil in the pan. Wait until the oil is hot, add the minced beef, and continue cooking for about 5 minutes. Then drain by colander.
Next, put the prepared bell peppers and onions in the same pan and cook until they are tender (about 2 to 3 minutes).
Then, add the garlic and cook for another 30 seconds. When the mixture is fragrant, continue to add the previously cooked beef back to the pan with the ketchup and stir.
Here, you add a little water and other additives such as mustard, brown sugar, ketchup, Worcestershire sauce, paprika, black pepper, red pepper into the pan. Continue stirring by hand to combine ingredients.
Simmer the mixture for about 10 to 15 minutes more or until it reaches the consistency you want. Finally, pour out your finished product and serve.
Tips
If you don't have enough time to make this dish multiple times, you can make it once in bulk and keep it for later.
Be mindful that you should wait for this meat mixture to cool before putting it in a food container. Then, put it in the freezer for up to 4 months. When you want to use it, defrost and reheat it.
Conclusion
The delicious thick sauce is the soul of this dish. It won't be as fun a dish as its name suggests if the relish is too thin and spills out of the bread.
We hope you have learned how to thicken sloppy joes and how to make them at home through this article. Hope you have a wonderful meal. Please like and share if you find this article useful. Thank you.