How To Use A Roaster Oven To Keep Food Warm – An In-Depth Guide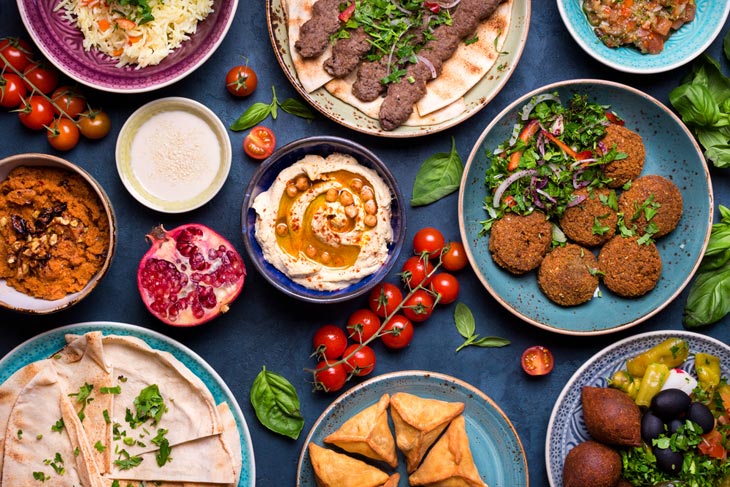 Preparing food ahead of time and warming it up are essential for any holiday dinner. It does not make the host busy with preparation without time to chill out.
That's why knowing how to use a roaster oven to keep food warm is handy for anyone struggling to find a terrific solution to retain their tasty hot plates at a get-together event conveniently.
Keep reading to discover the know-how and many precise tips for using this kitchen appliance.
How To Use A Roaster Oven To Keep Food Warm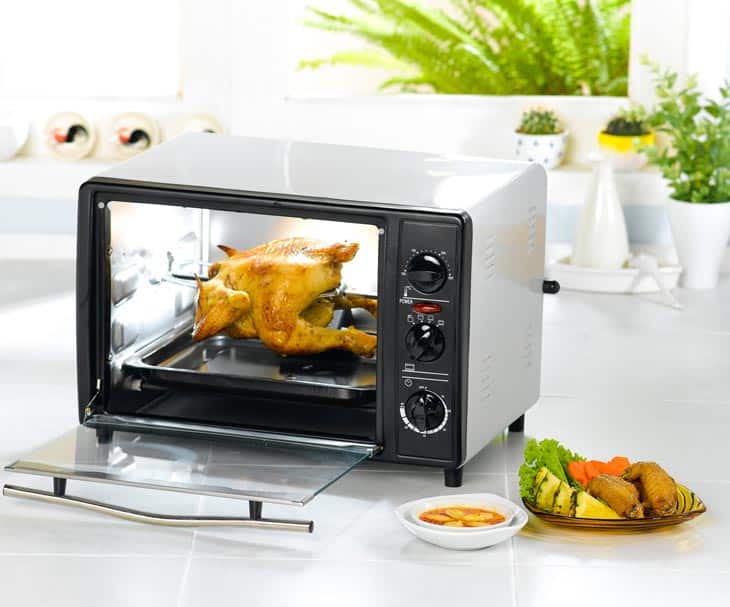 Can you use a roaster to keep food warm? It's a big old YES!
As a compact countertop appliance, the roaster oven is the perfect companion for your cooking.
Beyond its primary function of cooking turkey and ham, it works wonders to make many side dishes like seasoned rice, baked potatoes, steamed vegetables, and delicious desserts like cookies and cakes.
Thanks to its compactness, this gadget is a capable choice to keep food warm in the car with electricity.
In this post, you will discover its extra feature of warming foods. Now, let's guide you through 7 simple steps of how to use a roaster to keep food warm.
Step 1: Take out the removable roasting pan from the roaster oven.
Step 2: Put two gallons of warm water in the bottom of the gadget.
Step 3: Cover the roaster with the lid.
Step 4: Set the temperature to 350 degrees Fahrenheit and wait 30 minutes in gentle heat.
Step 5: Remove the lid, then reduce the temperature to 200 degrees Fahrenheit.
Step 6: Put the hot food into the buffet pans and place it on the base of the roaster oven.
Step 7: Stir the food every 30 minutes to prevent them from sticking together. Keep the cover closed until you add or grab the food.
Is It Necessary To Add Water To The Bottom Of Roaster Oven?
Filling water at the bottom of the roaster oven is a vital step in heating dishes. It, however, is unnecessary for preparing a roast.
Additional moisture from water will steam the food rather than roast it. As a result, it leads to poor browning, uneven cooking, and dilutes the flavor.
The operating principle of a roaster oven is the even distribution of heat and oil. Throughout the roasting process, the fat dripping from the meat, known as meat juice, is captured at the bottom of the roaster oven.
It continuously evaporates and moves up to the meat for a flavor concentrate. This process finally creates a perfectly crispy crust.
Contrary to keeping the meat from drying out, adding water defeats the purpose of a roaster oven.
Unless a recipe calls for water, it is unnecessary to add additional water to the bottom of the roaster oven.
How Long Does It Take To Warm Food In A Roaster?
Can you use a roaster oven to keep food warm? You may have a thorough explanation now. Yet another question arises: how long does it take to warm food in a roaster?
After preheating the roaster for 30 minutes, it takes approximately 30 minutes to make the food heated, which costs you a total of 1 hour. That duration is the same as the time you use a kitchen oven.
Which Food Can Be Kept Warm In The Roaster Oven?
Warming up food in the roaster oven gives us great flexibility and convenience. Ultimately, it allows us to spend a lot of time with friends at the party.
Despite knowing that the warming setting can remain fresh for a maximum of 4 hours, some foods tend to lose their nutritional value and particularly become dry.
If you are confused about which food is more suitable to warm up, here is the list!
Chicken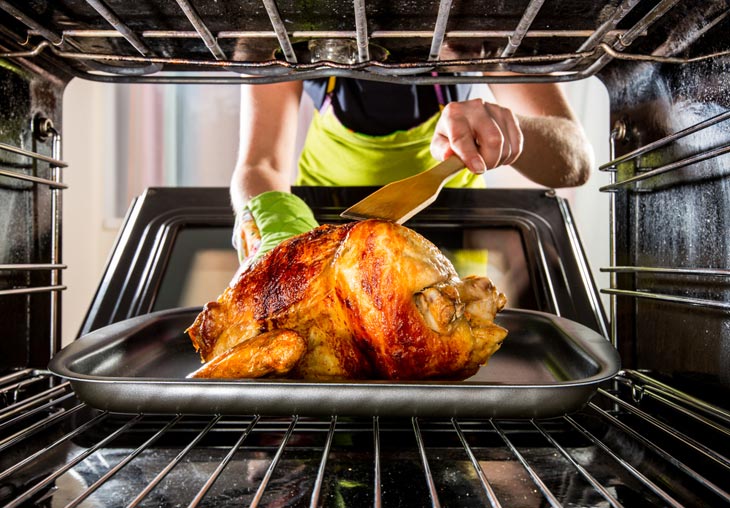 Undoubtedly, chicken is the prior choice for the warm setting of this versable kitchen countertop appliance.
Reheating chicken is easy, which makes it the most common food served in buffet style, dinner parties, and in‐flight meals. It mostly does not lose taste and attractivity.
Fish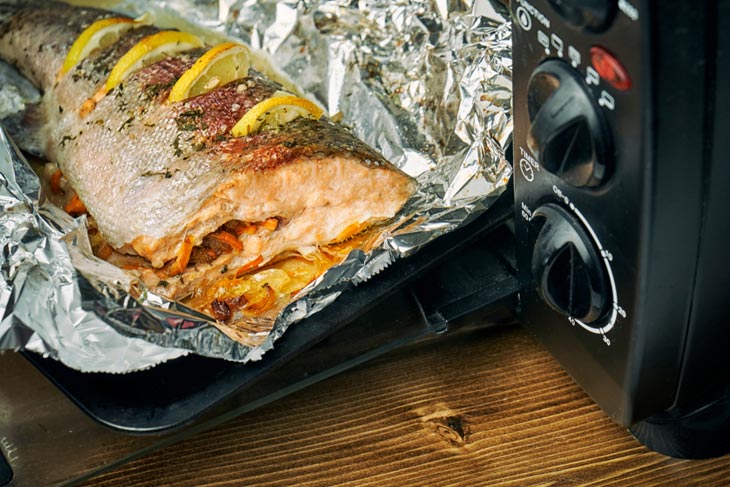 Fatty fish like salmon come as the second choice. It retains the taste and texture well while not tending to go hard and dry. As a result, you can cook it and put it in the roaster oven.
Pork And Loaf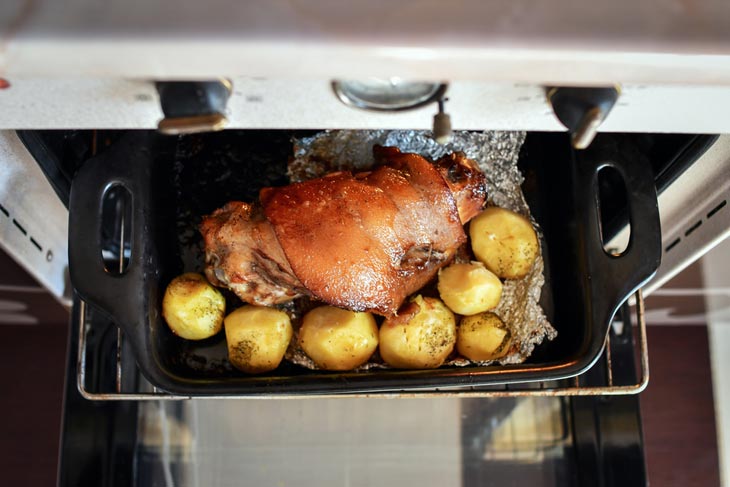 Pork usually becomes dry and tough if cuts of meat and cooking methods are not proper. Slow-cook pork shoulder or slowly-grilled pork loin still keeps its soft level.
Vegetables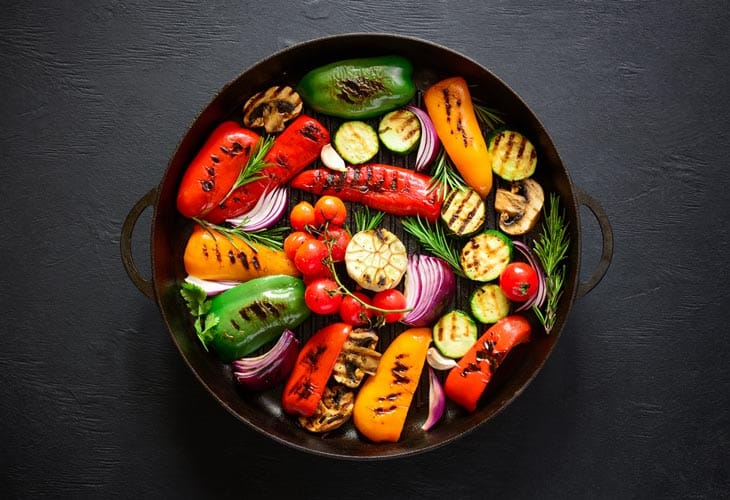 Like chicken, vegetables are suitable for warm-up in this amazing appliance. Ideally, vegetables containing a high amount of water, such as tomatoes, zucchini, or paprika, are the best for reheating.
Some other kinds like cauliflower, broccoli, or potatoes are good despite getting more firm to bite.
Steak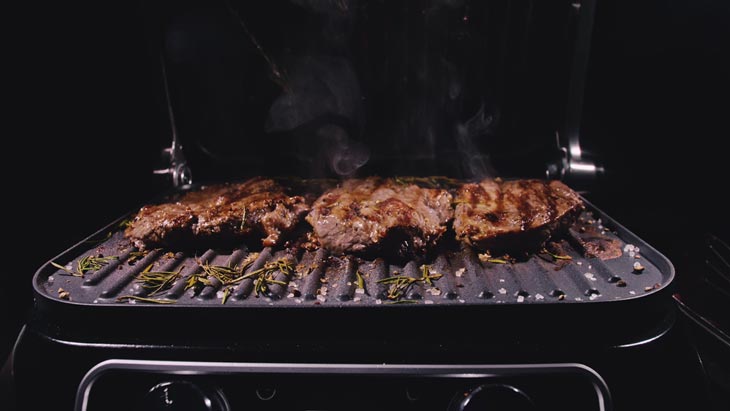 Steak stays at the bottom list due to it quickly becoming dry out. The best way to enjoy melt-in-the-mouth steak is by adding liquid to the dish or basting the gammon before warming up.
Additionally, you can cover it with aluminum foil and then bake it at low temperatures.
Apart from heating the above dishes, reheating spring rolls and keeping biscuits warm in a roaster are doable.
FAQs
How Do You Reheat Ground Beef Without Drying It Out?
Reheating ground roast beef without drying it out is feasible if it is covered with a lid and reaches 165 degrees Fahrenheit before consumption.
How Do You Keep Buffet Food Warm?
The most effective and common method to keep food warm and ready to serve on the buffet table is the chafing dish.
Besides, an electric buffet tray, slow cooker, heat box, or even warming drawer are specifically designed to keep food hot.
How To Clean A Roaster Oven?
After the party finishes, you will quickly realize that burnt-on pieces and gunk stick around the roaster oven pan. Generally, soapy water is good enough to clean the pan most of the time.
The burnt-on black spots and stubborn stains need more advanced rising methods. Here are the two recommended approaches to get rid of stuck-on spots:
Method 1: Use warm water and a non-abrasive sponge to rinse the pan gently. Then, soak the pan in warm water for 30 to 60 minutes before giving it a good scrub again.
Method 2: This way comes into effect in removing tough stains on a roasting pan. Let's soak the pan in the mixture of ½ a cup of white vinegar and ½ a cup of baking soda with hot water for a few minutes.
This vinegar-baking soda mixture is incredibly good for cleaning. Then, soak the pan in hot water for 15-30 minutes before scrubbing and rinsing the pan once more.
Final Thoughts
We hope you find the post on how to use a roaster oven to keep food warm informative.
It does not only answer the question but also guides you through how to heat your dishes and use it properly.
Delicious food needs the best care to preserve nutrients and freshness. Keeping them warm in the roaster oven is the perfect way for you to serve the best to your friends and family.