15 Best Ideas For Hungarian Paprika Substitute You Must Try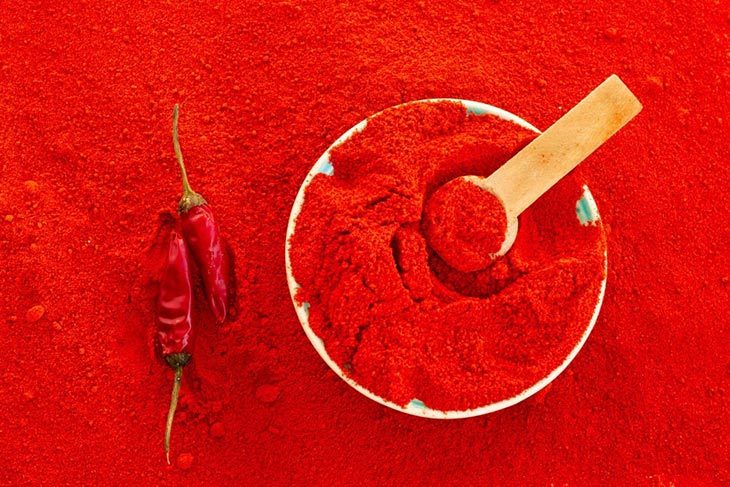 Paprika is a red powder produced from bell peppers, tomato peppers, and several other chili peppers with pungent characteristics.
Not just a traditional spice in Hungarian cuisine, but it is also a popular spice among indigenous peoples throughout Europe. Like many other spices, chefs use it to produce gorgeous colors and add dramatic sweet and spicy tastes to stews, broths, and soups.
If you want to try paprika dishes but can't find them at your local store, check out the Hungarian paprika substitute we've listed below to see whether it fits your taste or not!
What Is Hungarian Paprika? 
When visiting Hungary, it would be a big mistake if you did not try paprika dishes! They convey an exquisite taste of this country's cuisine uniqueness, which is difficult to confuse with any other culture.
Hungarians use paprika in a classic meal known as Goulash – a traditional dish, and many other cuisines such as soups, stews, etc.
There are many different varieties of paprika from this European country, such as édesnemes. Still, the most common type you often see at the supermarket will have a common name on the label: Hungarian paprika.
Recommended Hungarian Paprika Substitute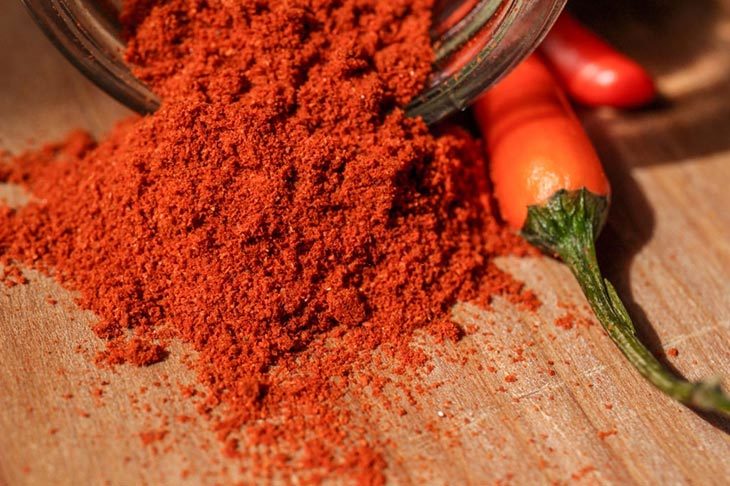 So, what is sweet paprika substitute, and how to use them properly? The answer will be right here!
1. Sweet Paprika
When it comes to Hungarian paprika substitution, sweet paprika will be the first name pops up in most people's minds. Some people even mix up these two substances, although they are not the same.
Sweet paprika or any other substitute for sweet paprika has the same brilliant color and sweet-spicy flavor as sweet Hungarian paprika. In the chicken paprikash recipe, you can use this ingredient as a Hungarian paprika replacement or dishes like salads and eggs.
2. Spicy Paprika
Here we have another substitution for paprika! Some of you might get confused: "is Hungarian paprika the same as smoked paprika." In fact, they are not the same.
There are many different types of paprika in the world that each has its distinct flavor. You can completely use them interchangeably without worrying too much about the results, as there is not much of a difference between Hungarian paprika and paprika.
Moreover, spicy paprika is spicier than Hungarian one, which is sure to add a lot of heat to your dish.
3. Cayenne Pepper
Cayenne pepper is a popular spice that has a spicy taste that will tear your tongue, much more than paprika in the original chili version! However, most cayenne pepper powders are sweetened with sugar or honey to lessen the heat and make it simpler to blend with foods.
If you intend to use cayenne as a hot paprika replacement, we advise using less than the number of Hungarian peppers in the cookbook. You can also add cream or other spices to reduce the spiciness and add a little sweetness.
4. Chili Powder
When we think of spicy seasoning, we immediately think of chili powder. As paprika and chili are in the same chili family, their flavors and colors are nearly identical. Thus, this makes chili powder one of the best Hungarian paprika alternatives!
There is no exact formula for how much chili powder to use for a certain amount of paprika. It all depends on personal preference. However, you can use an amount of chili powder equal to or less than the amount of Hungarian pepper powder in the original recipe.
5. Cajun Spice Seasoning
Since the main ingredient of cajun spice is cayenne itself, along with some additives like black and white pepper, there is no doubt that this is an ideal substitute for Hungarian paprika.
6. Spicy Sauce
Made out of chili, packed with all the spicy flavor you need to pique your taste buds. The spicy sauce is definitely a good choice when you're looking for spiciness! You can find them easily at any supermarket in the area with many different names, such as hot sauce, chili sauce, or pepper sauce.
7. Garlic Powder
Needless to mention, the strong and distinctive flavor of garlic powder is exactly what you are looking for as a substitution for sweet paprika.
Many people may not like the smell of garlic because they consider it unpleasant. So, whenever you opt to use garlic powder in recipes for chicken paprikash, make sure you don't add too much and do not overwhelm the dish's flavor.
8. Nutmeg
Nutmeg has a sweet, toasty, nutty, and somewhat astringent flavor with a delicate aroma reminiscent of aromatic wood.
When in combination with milk and cheese recipes, this sweet paprika substitute makes an excellent condiment. You can sprinkle it on bread, chicken paprikash sour cream, spaghetti, and sweet potatoes, as well as desserts.
9. Garlic Cloves
We suggested garlic cloves/powder as a paprika sub that adds rich flavor and a unique aroma to the dish. You can use both power and ground ones for your delicious curries or baking dishes!
10. Chipotle Chilies
Common in Tex-Mex and Mexican cuisines, chipotle chilies are a product derived from jalapeno peppers. The chilies obtain a hotter, spicier, and more stimulating flavor due to the drying and smoking process.
This is a rare option that can substitute paprika without being mixed with sweetness. Try and experience this South American culinary quintessence, and you certainly won't be disappointed.
11. Red Pepper Flakes
Red pepper flakes have a warm, spicy flavor and sometimes a smokey flavor, like paprika. The spiciness is mild to highly intense depending on their manufacturing, along with additions.
It's a little spicier than Hungarian paprika, so it would be best if you use a reasonable quantity.
12. Tomato Or Tomato Substitutes
Many of you will certainly be surprised to find out that we use tomatoes to replace paprika. This is truly possible since the tomatoes are inherently similar to paprika in color and taste.
The only problem is that the spicy taste is not there, so you should mix it with some chili powder for the best taste.
13. Aleppo Pepper
Aleppo pepper is a spicy spice from Middle Eastern cuisine. We rate it a bit spicier than paprika but less so than cayenne. You can use it in any recipe that includes paprika.
14. Black Or White Pepper
Pepper, black or white, or even white pepper substitute is a good choice whenever you need to add a bit of spice to your dish. The hot, pungent, rich taste of pepper will surely satisfy any diners. As the color of the dish can vary slightly, you should only choose pepper when you need flavor rather than appearance.
15. Opt For An Entirely Different Spice
If you've tried all of the above spices and still can't discover the taste that's closest to the original, bear in mind that the flavor of your new meal will undoubtedly alter.
You will get fantastic outcomes if you are aware of this and open your mind to new flavors. There are no stereotypes; try them all and experiment to find the finest formula for you, your own. That is the essence of food.
What Are The Tips When Substituting Hungarian Paprika?
You must select an alternate spice that complements the original meal, particularly in terms of spiciness. Although everything is still up to you, it is not a good idea to utilize it miscellaneously.
You should only use these items if you didn't get real Hungarian paprika. Because, as we all know, using the right components is essential for producing a dish with a consistent flavor.
How To Make Your Own Hungarian Paprika?
Don't want to use alternative seasonings? Then, we have exactly the solution you need -homemade paprika powder!
Clean each chili thoroughly, remove its stalks and proceed to dry them until crispy. You can use a dehydrator or bake them in the oven at 120 degrees F for about 10 minutes.
Crush the dried chili in a ziplock bag. For the final product to be smoother, you should put it in a blender.
Finally, take out the puréed chili, and you have a delicious batch of home-ground chili, ready to make delicious family meals.