Instant Pot Trivet Substitutes
Utilizing an instant pot trivet in most pressure-cooking isn't uncommon in households these days. Yet, it may not always be available in your kitchen.
Occasionally, you have fully prepared and just found that it was impossible to find out where your trivet is.
Don't worry too much. Take a look below at the list of instant pot trivet substitute ideas.
We are here to lend you some instant pot trivet alternatives to ensure that you'll be able to finish preparing your meal.
What Is The Trivet In An Instant Pot?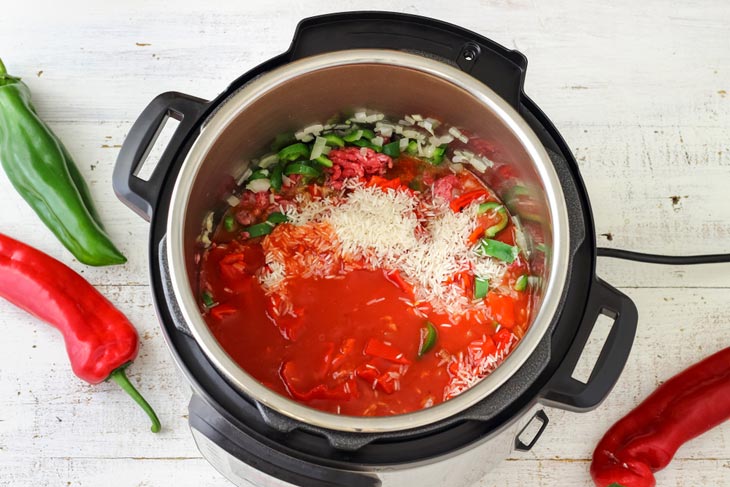 When you unbox a new Instant Pot – a pressure cooker, you will find a metal rack coming with the pot.
It is a trivet. This additional item is one of the handiest accessories for cooking (pressure one).
The accessory is engineered with double collapsible handles linked to the hinges, permitting you to lower and lift food easily.
In addition, the purpose of this item is as a food container and to keep the food above the water or the liquid in your pot. Moreover, the equipment plays a key role in steaming ingredients like vegetables or some delicate foods (like fish).
We understand that pressure-cooking might not do without a cup of water/ liquid.
Yet, we don't always hope the liquid is absorbed into the ingredient, for example, when trying to make some cheesecake.
List Of Instant Pot Trivet Substitute
1. Steamer Basket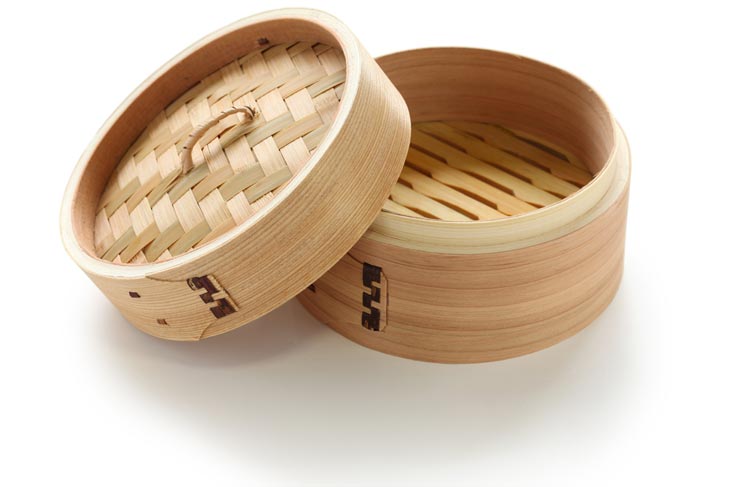 This belongs to one of the most versatile and useful accessories, replacing an instant pot grate in a pinch! In case you just buy one additional item, we suggest a steamer basket.
In fact, it is a powerful mesh basket that comes with one silicone handle. Ideal for fast rinsing most recipes and taking ingredients in/ out of your Instant Pot easily.
The key accessory is firm and pretty dishwasher safe. The basket is created from stainless steel, which is a safe cookware according to Healthline.
Yet, the item's feet are immovable silicone ones that are difficult to clean, occasionally creating chances for germs and bacteria to thrive.
2. Steamer Net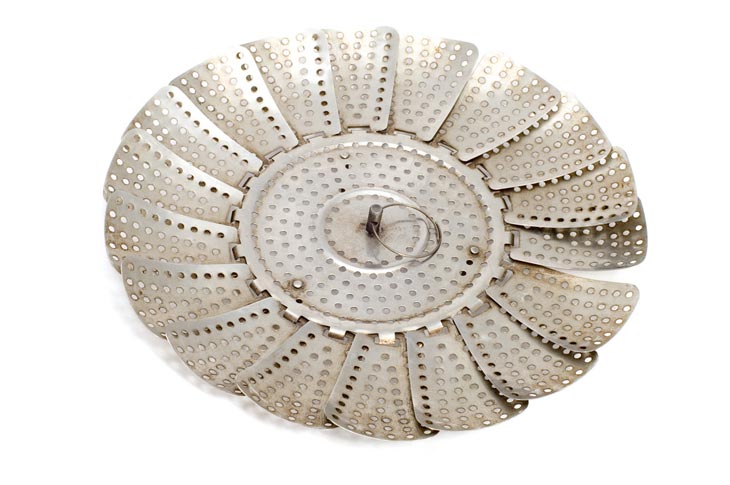 A steamer net is clearly different from a basket as it could be removed with ease.
The item is the ideal fit for some ingredients in a three-quart or six-quart pot to make some food like carrot cake, cheesecake, cake pans, or spaghetti squash.
The item is pretty dishwasher safe, flexible, and suitable for some limited space.
In addition, this product is affordable and great for a "newbie" accessory before making up your mind to spend your money to order a steamer basket.
Yet, this product isn't very firm. The option is regularly used for large meats (ex: salmon, chicken breasts), veggies, and reheating big vegetables like corn or spaghetti squash.
3. Colander or Strainer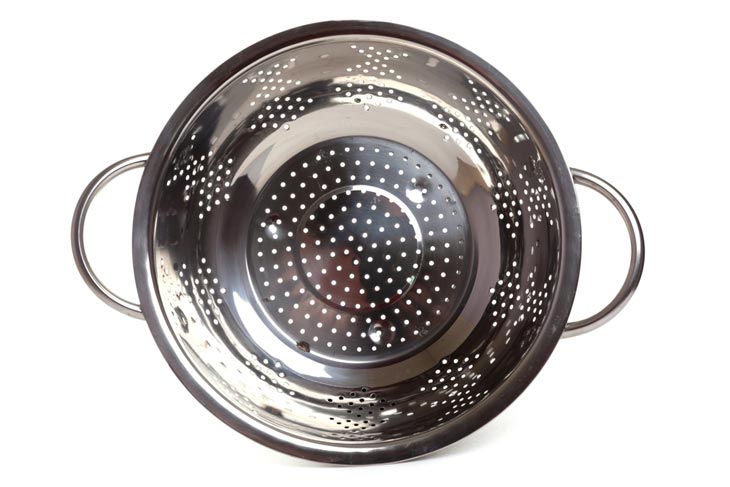 A colander or a strainer is one of the most suggested alternatives for an instant pot trivet.
When you need to use it, simply pour some liquid into the instant pot, then place a sieve or colander inside, so the bottom of this sieve doesn't touch the liquid in this pot.
You keep this filter on the pot's rim, place the ingredient in the strainer, power up the stove, then boil the liquid. Once the liquid boils, you need to turn the heat down.
It would be better to put the lid on the pot to fend steam off escaping. Being subject to the kind of ingredient, you should tweak the timing of steaming so the recipe is done in turn.
In addition, you have to follow it frequently to steer away from overcooking, which will result in losing food nutrients.
Moreover, we suggest utilizing a colander or strainer with an insulated handle to help you protect yourself from burning because of high temperatures.
4. Plates and Aluminum Foil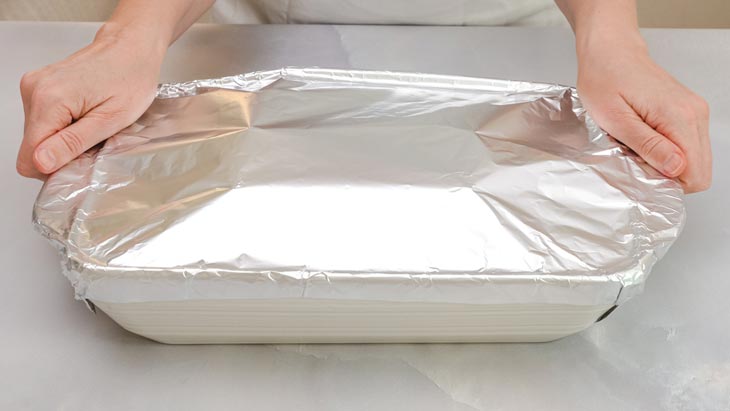 The choice works for someone who owns neither a sieve nor a steamer basket in their kitchen. Also, you can do your task in your kitchen quickly, thanks to the method.
First, fill a pot with liquid, and do the same step in the above way. Next, take the aluminum foil out, roll the material into 3 balls( same size), then settle them into the pot.
At that time, you will put a mini baking rack or porcelain dish on top of these aluminum foil balls.
Then, you let the ingredients cook on this plate. When the liquid is reaching the boiling point, use the lid to cover this pot.
When you get your cooked food, turn the stove off. Keep in mind that the baking rack and the dish will get so hot at this point that you should be more careful when you remove the rack from your pot to ward off burns.
5. Tall Trivet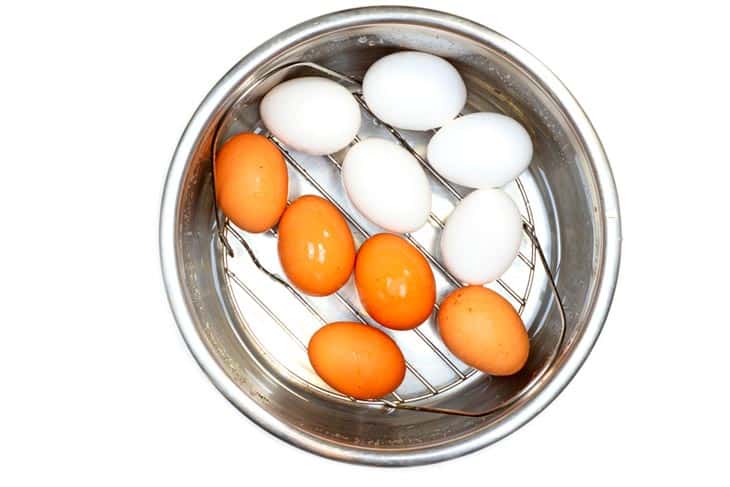 Tall trivet is literally and exactly a trivet with taller feet.
It is handy for the pot-in-pot method when various foods are in one pot. For instance, you may utilize the shorter trivet; it will come with a layer of some small cakes.
Next, use the taller one on top of the short layer.
However, unless you do various pot-in-pot foods, you perhaps will not utilize it much. In addition, this kitchen tool should not become a gift for a new house.
It could be left in a certain kitchen's corner when the owner doesn't have any chance to use it with her instant pot.
6. Silicone Pressure Sling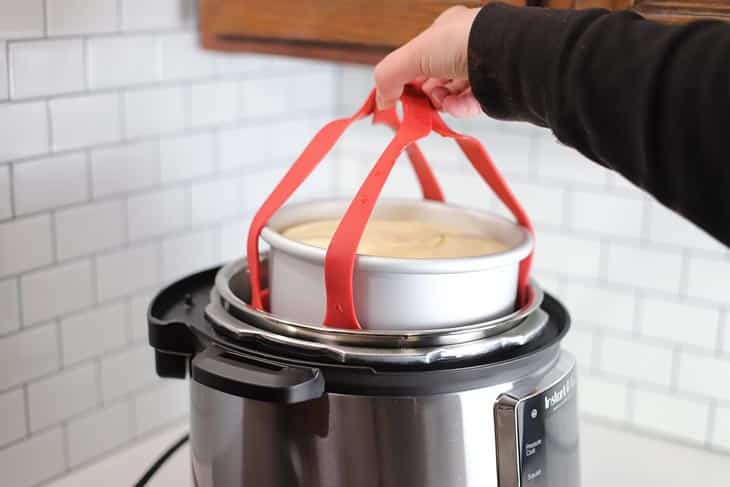 There is one more pressure cooking method for pot-in-pot to assist in lifting ingredients out of your pot with ease.
Silicone Pressure Sling is engineered specifically for multitasking in just one pot.
Thanks to its flat bottom, the instrument gets one more point to users, which allows you to put your food in easily. This choice is sturdy and safe for dishwashers.
However, the hex pattern at the bottom is not compatible with some small things or vegetables.
So it would be better if you use this tool for steaming or reheating refrigerated bread pudding, meatloaf, mashed potato, creme brulee, or carrot cake.
​7. Pie Tin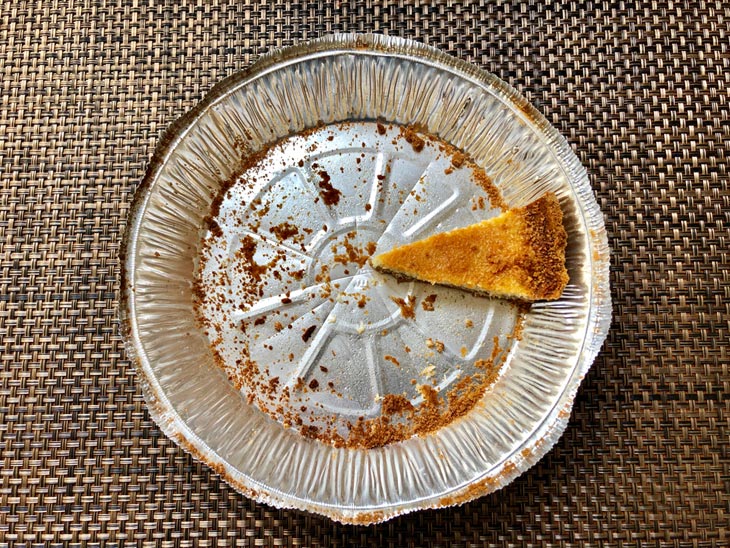 This is an easy way but extremely creative to execute. You can make your own steamer quickly and efficiently with just a pair of reusable pie tins.
Start making some small holes in the base of these tins. Next, utilize a rolling pin to flatten one of these tins.
You don't need to make it definitely level; simply use a roller and roll over the pie tin a few times.
As usual, you pour liquid into your pot.
Next, you will turn the pie tin upside-down over your pot and keep putting the other (flattened tin) on the first one's top. Then let the food on the fattened one's top.
Done! You have a DIY trivet for instant pot just with a piece of tin foil!
The Final Thoughts
By and large, there are many instant pot trivet substitute ideas. The recommendations that we shared earlier have been chosen primarily in terms of popularity and efficiency.
From now on, you won't have to worry about making a makeshift Trivet for instant pots anymore when you want to use an instant pot trivet but don't have any in the kitchen.