Is It Cheaper To Make Your Own Bread?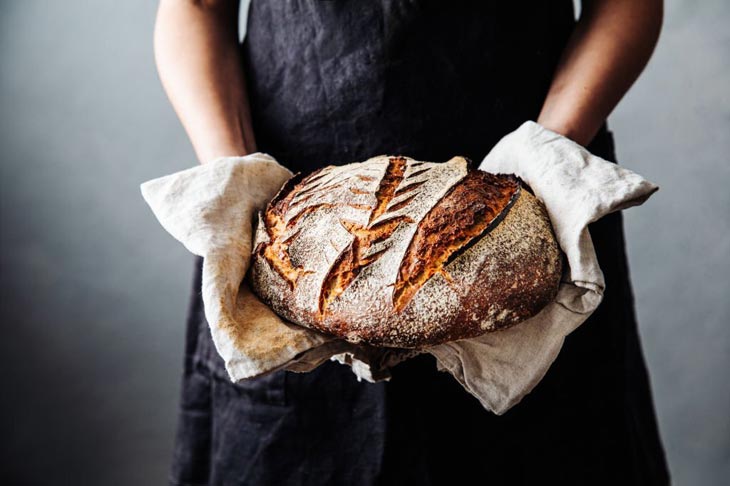 Making your own bread at home can save you money and provide you with a fresh, warm loaf straight from your oven.
With a few simple ingredients, a bit of time, and a bit of elbow grease, you can create a delicious loaf of bread that is both affordable and customized to your taste preferences.
In this blog, we'll explore the cost of making bread at home and compare it to store-bought options to see just how much you can save. So, grab your flour and yeast and let's dive into the world of homemade bread.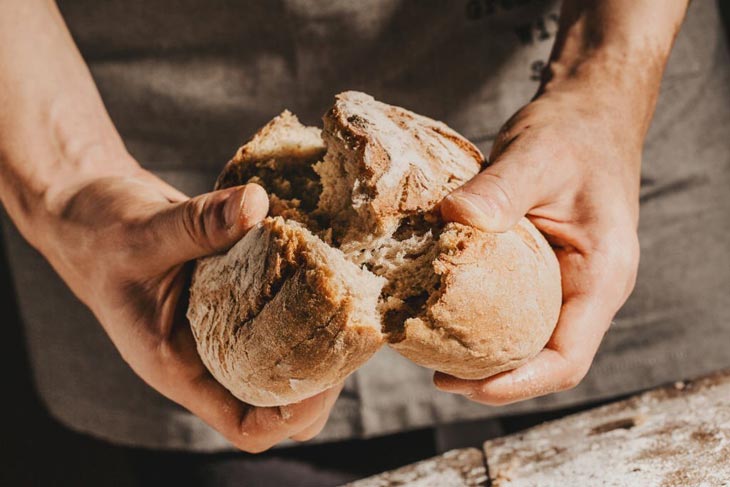 Is It Cheaper To Make Your Own Bread Than Purchasing At The Store?
Before jumping to conclusions of "Is homemade bread cheaper?". Let's have a look at the comparison between a homemade one and a store bought one!
Cost of Store-Bought Bread
We all agree that buying cakes at the store is extremely convenient. Instead of spending hours preparing, you just need to go to the store, choose what you like, and pay for it (unless you have to wait in line for the famous stores).
The menu is also very diverse and at many different price points. Not to mention, from time to time there will be promotions so that customers will have the opportunity to buy goods at a cheaper price.
However, it also has some disadvantages. For example, in addition to the cost of ingredients the price of a cake at the store also includes some other costs such as labor costs, store maintenance fees (electricity, water, rent), and value trademarks.
You know, convenience always comes with additional costs.
Cost Of Homemade Bread
When you make your own cakes at home, your kitchen will act as a store, you will be a hard worker, and delicious cakes will be your paycheck.
You will only need to open your wallet when you buy ingredients, tools and pay your electricity bill at the end of the month.
However, DIY projects also have many disadvantages, such as the price of baking kits is not small.
Sometimes you will also encounter problems such as a broken oven, moldy ingredients or. Some beginners also have a lot of confusion when baking and don't carefully burn the cake and do it again.
Which One Is Cheaper?
Is baking bread cheaper than buying it or vice versa? Although the price of it at the store varies by cake type and brand, in general, making your own food is still cheaper.
Both types have their own pros and cons, but homemade starchy food gives you more advantages. You will need the initial investment but can use it within a few years.
Being proactive in everything also helps you find a way to balance your spending more reasonably. What ingredients should I buy to be both cheap and delicious?
Although it takes a bit of time and effort, when you are determined, it is completely possible.
How To Make Homemade Bread?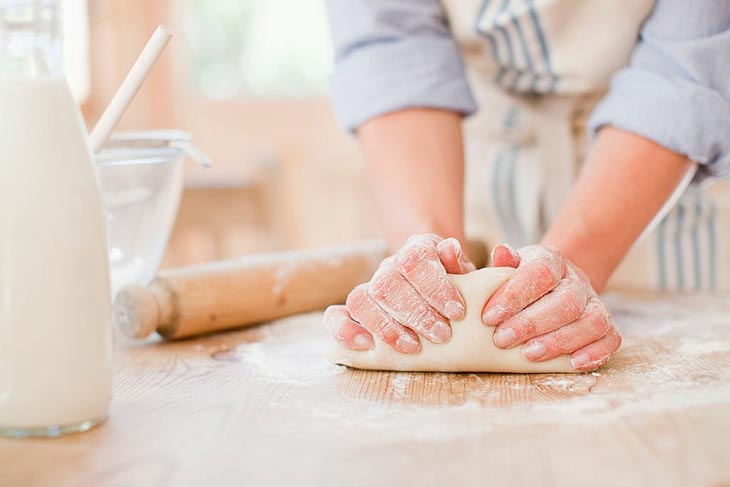 You can easily find recipes such as the best bread machine recipes or bread machine onion bread recipes on the Internet. Here, we will show you how to make the most basic one for beginners:
Ingredients (2 loaves)
0.25 ounces active dry yeast
3.5 tbsps sugar
2.5 cups warm water (~43°C)
1 tablespoon salt
6 – 6.5 cups flour
2 tbsp canola oil
Sourdough
Directions
Knead the dough: Mix warm water with sugar yeast, stir to dissolve, and rest for 10 minutes for the yeast to activate and expand.
Place the flour, salt, and oil in a bowl, then slowly pour in the yeast mixture and mix until it forms a smooth, chewy ball.
Incubate the dough: Lightly grease the inside of the bowl and the outside of the dough. Cover with a towel or cover with cling film to let the dough rest for about 30 minutes.
Shape the cake: Divide the dough into equal parts and shape as desired.
2nd dough rise: Continue dough for about 30 minutes and preheat the oven.
Baking: Put the dough in the oven and bake at 160 degrees Celsius for 30 minutes. Time's up; take your delicious, soft cakes out and let it cool down.
Tips For Cutting The Cost Of Bread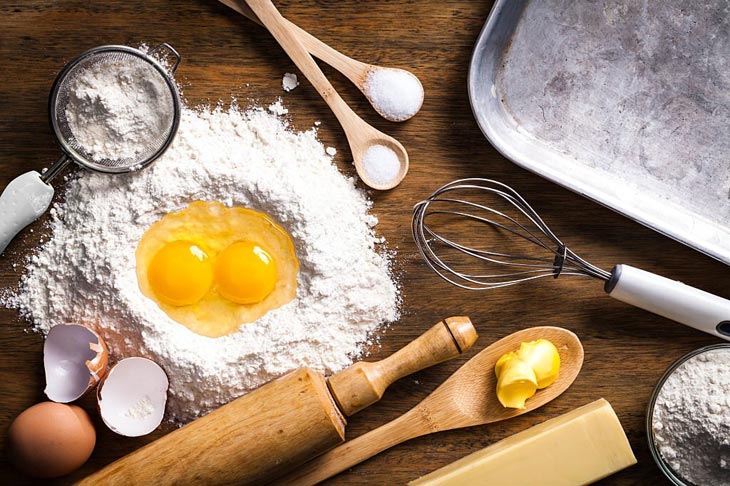 Although we have found the answer to the question: Is it cheaper to bake your own bread? In fact, this is still a big expense.
Here are some tips to save money:
Reduce The Cost Of Ingredients
The cost of ingredients accounts for a large proportion of the total value of the product.
Buying ingredients in bulk for a lower price is one way to keep costs down. You need to determine the right ingredients needed and suitable for your cake.
Bake A Lot Of Bread And Store It Properly
Baking the cake in the oven puts pressure on your electric bill. Therefore, you should make large loaves or increase the quantity to reduce costs to share it with neighbors and friends or keep it safe for the next day.
Why Should You Make Your Own Bread?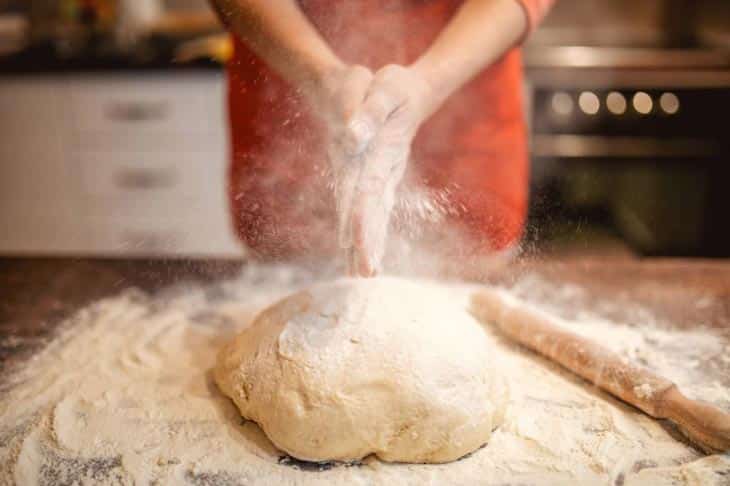 Fresh Quality
Regardless of the cuisine, breads from whole grains are a favorite of many people. However, not every cake bought from the store can guarantee that.
Some cheap cakes may use poor quality, old dough to reduce the average cost for a loaf of bread, and as a result, loaves of this starchy food do not have the taste you expect.
If you make your own cakes at home, you can manually select quality ingredients and enjoy hotcakes right from the oven.
Balance Spending For Family
Bread is delicious and easy-to-eat food, so it is not surprising that it has become one of the staple foods of many people and families.
In general, a loaf of bread cost is not very high, but buying in bulk is a different story.
If you have a large family and everyone shares this hobby, baking your own cakes helps you reduce the monthly expense burden for your family.
If you live alone, you can choose either one because the cost of making bread vs buying is not too different.
Suitable For The Diet
One of the benefits of making your own bread that we appreciate the most is this. We all know that dieting is hard work; there's nothing more painful than eating anything considering its nutrition.
If you make your own food, you can actively choose low-fat, low-calorie food ingredients for your products. Although there are now diet-specific types, their prices will be higher than the regular ones.
Ensuring Health
There is no guarantee that all the products you buy in the store are 100% safe. Beautiful starchy food in glass cabinets, especially cheap ones, often has many harmful ingredients such as preservatives or even ingredients of unknown origin.
And yet, some shops advertise handmade cakes but import frozen goods from the factory and only reheat them before putting them on the shelves.
These loaves fail to ensure food hygiene and safety and spoil very quickly. So bakery bread vs store bought bread, which is safer? This question will help you strengthen your resolve to bake at home.
Suitable For Hobby
One of the other differences between homemade bread vs store bought is the taste.
The varieties sold in stores may be too sweet, too dry, etc.; according to your preferences, they are made according to a common recipe.
Instead of accepting those things as a necessity, you can completely create your own cakes with the flavor you want.
Mental Therapy
Making loaf itself is a spiritual therapy for the maker. Science proves when exposed to delicious flavors every day, you will have a feeling of joy, excitement, increased workability, and be more efficient.
In addition, focusing on baking will help your mind not have space to think about past sad stories or worry about future problems.
Thanks to enjoying the scent of the cake and the ingredients, you will feel more comfortable and refreshed. The fatigue, stress, stress will disappear.
Baking together promotes human-to-human communication and helps us get closer and better at working together.
Conclusion
If you want to learn how to bake but wonder: Is it cheaper to make your own bread? Then be confident because our answer is YES.