Is Mango a Citrus Fruit? The Answer Will Make You Surprised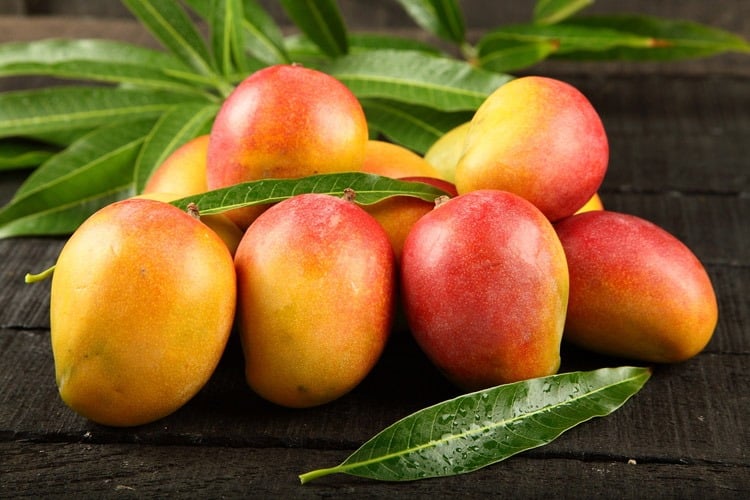 Introduction
Mangoes are definitely one of the most favorite fruits all over the world thanks to its amazing flavor.
You can make a number of things such as eating raw, making juice, mixing with the homemade salsa as well as the ice cream.
However, I am sure that many of you cannot answer " Is mango a citrus fruit? ".
As a result, I am going to give you an accurate and simple explanation right now.
Is Mango A Citrus Fruit? All You Need To Know Is Here
What Is A Citrus Fruit?
Before going to find out the answer to the question 'Is mango a citrus fruit?', we need to know what a citrus fruit is.
A citrus fruit always has a peel on the outside that has a really flavorful skin. Underneath is a white pith, and that is bitter.
Therefore, we usually do not use any of this part.
These days, you can have the citrus fruits all over the world. And of course, the majority of them are used to make delicious juice every day.
Nowadays, it is very easy to buy a good citrus juicer. Some of the popular citrus fruits that almost everyone will know are oranges, limes, grapefruits, mandarins as well as lemons.
To be honest, I am a huge fan of the citrus trees, and I have been growing them now for many years.
I have more than 29 varieties on my property, and you can say that I get a bit of obsession. However, you will think differently after knowing the benefits of citrus fruits.
Is Mango A Citrus Fruit?
In general, all citrus fruits have acidic components, which are very detoxifying. That is why these fruits are very good for diet and weight loss.
However, you need to differentiate the citrus and tropical fruits since they are having very similar elements.
You can grow both citrus and tropical fruits in warm climates. However, all of the citrus fruits belong to the Rutaceae family, and they have a leathery rind as well as a fragrant flavor.
On the other hand, mangoes are the tropical fruits which are originally from Anacardiaceae family.
As a result, mangoes tend to have very smooth skin and sweet flesh. This fruit comes from the Southeast Asia.
Also, it has gained the great reputation for being one of the oldest tropical fruits in the world.
Moreover, most of the farmers call mangoes the drupe fruit since its flesh surrounds only one seed.
Besides, I have an interesting information that may surprise many people. You can even eat the mangoes' skin for sure.
This idea is very uncommon with many people, but I have tried eating the skin once. Well, the taste is not very bad as I thought.
This part consists of various healthy chemical elements. Nevertheless, I highly recommend you should not eat the skin if you are sensitive to one of these compounds.
Why Do We Need To Eat Mango?
Mangoes are very favorable to people of all ages since they are very sweet and flavorful.
But many people only remember its wonderful taste but forget about its benefits for your health.
Cancer Prevention
After reading much research for a long time, I can say that mangoes are very worth eating.
All of my family loves mangoes, and I am very happy to know that this fruit can protect their health.
Mangoes consist of some antioxidant compounds which can prevent your body from having cancer.
I do not say that you can avoid cancer completely if you eat mangoes every day.
Instead, you can reduce the probability of having colon, breast or prostate cancers.
Therefore, why don't you try to protect your health only by this easy way?
Reduce Cholesterol and Normalize Insulin Levels
Mangoes will provide your body a great amount of fiber and pectin. All of these factors are very good for lowering the cholesterol.
Moreover, you can balance the insulin level in your blood. By eating this incredible fruit, you can keep your sugar level stable and avoid diabetes.
Good For Your Skin
Going to the next point, mangoes can really help your skin better.
After eating mangoes more often, the pimples and clogged pores on my face rarely appear.
I have told my acquaintances about this good point, and they also get the excellent results.
Eye Care
If you are suffering from either dry eye, bad eyesight or night blindness, mangoes are one of the best solutions.
Due to the high portion of vitamin A, mangoes can improve your eye health in a long time.
Conclusion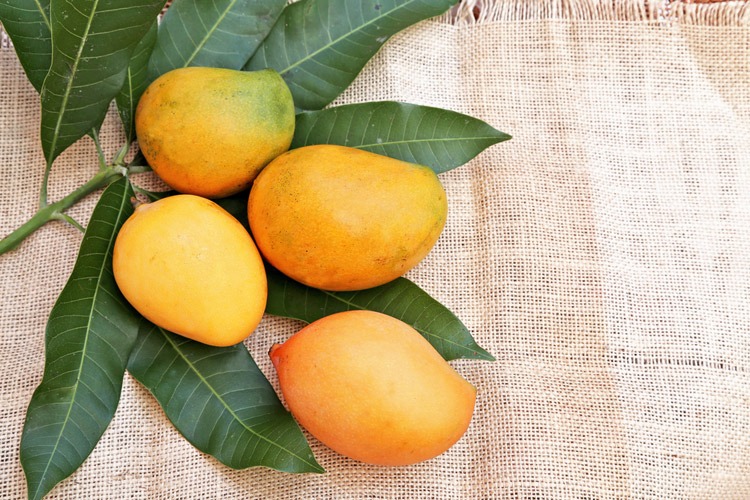 In conclusion, I hope that all of the information in this article will actually contribute to your knowledge.
You will no longer be confused when getting asked 'Is mango a citrus fruit?'.
By reading this article, you can know why mangoes are considered as the tropical fruit.
And of course, I am very willing to share more things with more people next time.
However, in case you still need more explanation for this topic, please do not hesitate to contact me anytime.