The Perfect Italian Seasoning Substitutes
Are you a fan of Italian cuisine but struggling to find the right spice for your recipe?
Maybe you can't find that one key ingredient, or you simply want to switch things up a bit. Whatever the reason, fear not!
Below, we'll explore some fantastic Italian spice substitutes that can help you achieve the same delicious flavors in your favorite dishes.
So grab a cup of coffee, sit back, and let's dive in!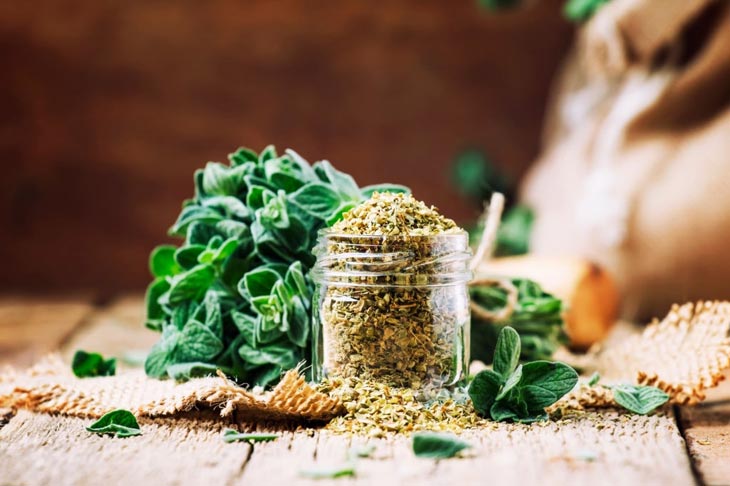 What Spices Are In Italian Seasoning?
Before finding a good substitute for Italian seasoning, we must know which herbs and spices are in this commodity. It contains rosemary, basil, thyme, oregano, and marjoram.
Aside from these major ingredients, some additives such as garlic, Salvia officinalis, or red pepper, depending on the brands. Let's see what the functions of these herbs constitute the unique flavor of this product.
1. Rosemary
The rosemary flavor is a mixture of lemon-pine, pepper, and wood. Therefore, It is bitter, piney, and quite harsh. The scent is similar to burnt wood, making it ideal for pairing with grilled foods.
2. Basil
Basil will provide a pleasant scent and warm, sweet, somewhat strong, and sharp flavor when they are dried. In cooking, basil is often used to enhance the taste of veggies, tomato sauce, and seafood.
3. Thyme
There are several distinct types of thyme, each with a somewhat different taste. Thyme often has a strong, very minty taste.
It has a mild taste that combines nicely with other food ingredients and herbs. For that reason, it is a must-have in every spice cabinet.
4. Oregano
When tasting oregano, you can sense the slight sweetness and spiciness simultaneously. Its distinct flavor comes from different oils contained inside.
5. Marjoram
Another name is sweet marjoram, a plant belonging to the mint family used as a flavoring agent. You can use it either dried or fresh to season your food while cooking or put it on top for garnishing purposes.
This herb will offer a warm, fragrant, somewhat harsh, and bitterish flavor.
6. Extra Ingredients
Some brands add garlic, red pepper, or salvia officinalis (which is commonly known as sage), etc., because they want to enhance the flavor and scent.
Furthermore, these additional ingredients will make their products stand out in the market and draw customers' attention.
Some Good Italian Seasoning Substitutes
What is a substitute for Italian seasoning? If you don't have this mixture available in your home, fret not, as you can have some even better alternatives.
1. Fresh Herbs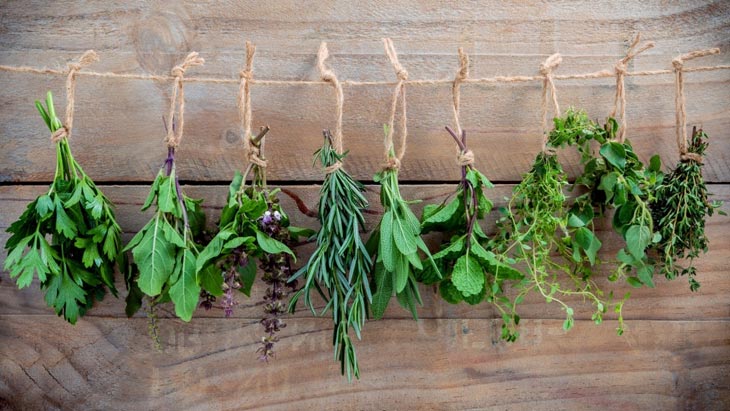 Using fresh herbs to cook is a decent substitute for dried Italian seasoning. If you store some raw basil and oregano in the fridge, you can grind and put them into your cooking.
However, the small issue is the fresh one is not as concentrated as the dried counterpart.
Therefore, you might need to use more fresh and raw herbs to reach the flavor you expect. The great ratio that I recommend when using fresh herbs is 3:1.
This means that if a recipe requires 1 teaspoon of Italian seasoning, you will need 3 teaspoons while using fresh herbs.
A quick reminder that does not cook green herbs for several hours as their taste will fade away easily.
2. Handmade Italian Seasoning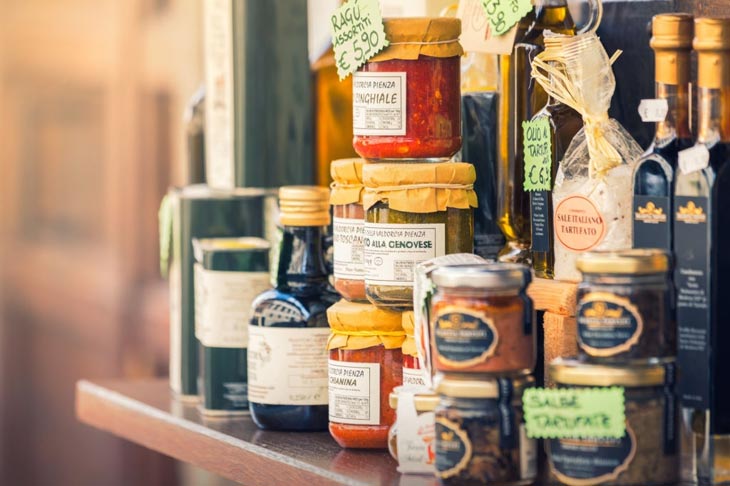 If your food ingredient cabinet has all the dried herbs, you can make your Italian seasoning from scratch.
Mix equal quantities of dried (not crushed) rosemary, thyme, basil, and oregano. You can add garlic powder or red pepper to make it more unique.
Another way to have your Italian seasoning is to dry the green and raw herbs then grind them before mixing.
3. Herbes De Provence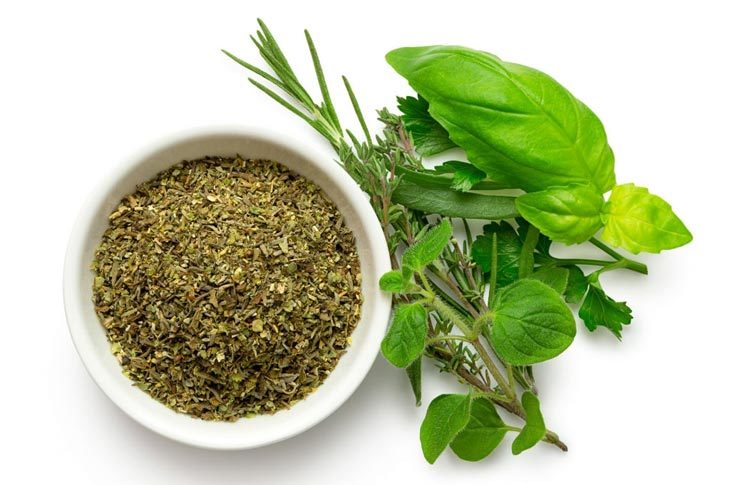 If you are a big fan of European cuisine, you are no stranger to this French mixture as it is present in many foods you enjoy.
We recommend you to use it in place of Italian seasoning because it contains marjoram and sage, which is usually found in its counterpart from Italy.
And, of course, it will lack the subtly sweet and spicy flavor from oregano and basil.
4. Herbes De La Garrigue
Another French mixture that you can use instead of Italian seasoning is herbes de la garrigue. Like herbes de Provence, this mixture can substitute for Italian seasoning because it has sage, basil, rosemary, marjoram, and thyme.
Herbes de la garrigue lacks the flowery taste of herbes de Provence, but bay leaf and mint make Italian meals more flavorful.
5. Pizza Seasoning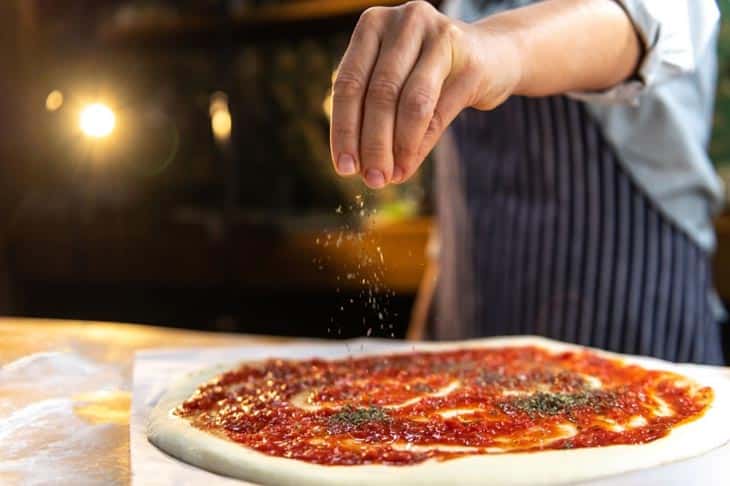 This idea might sound crazy initially, as you have a fixed mindset that these spices are supposed to be used to make pizza sauce only.
However, in certain situations, it is not a bad choice as it has some thyme, oregano, and basil.
You can use in place of Italian seasoning in the same quantity. However, It's all up to your taste, so you can decide how much you will add.
6. Greek Seasoning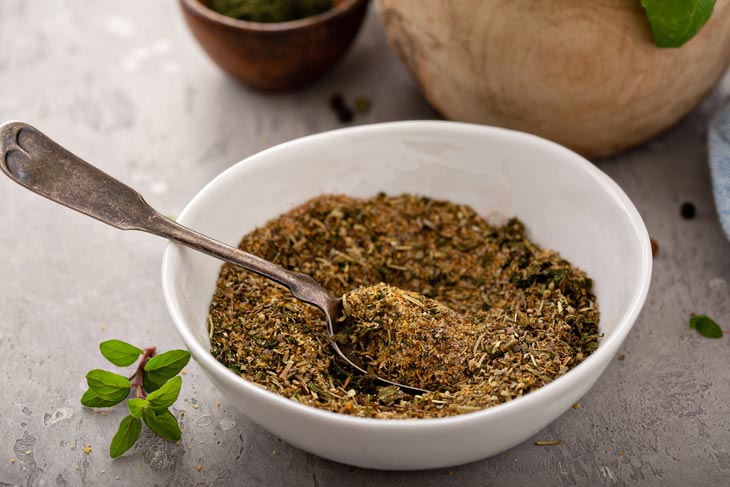 Oregano, thyme, parsley, garlic, onion, and marjoram are common ingredients in any Greek seasoning. Salt, basil, nutmeg, pepper, and cinnamon are all good choices as well.
It goes well with salads, vegetables, meat, poultry, and lamb. You can combine it with a tablespoon of vinegar, olive oil, and a squeeze of half lemon, and you can have a tasty salad dressing.
7. Creole Seasoning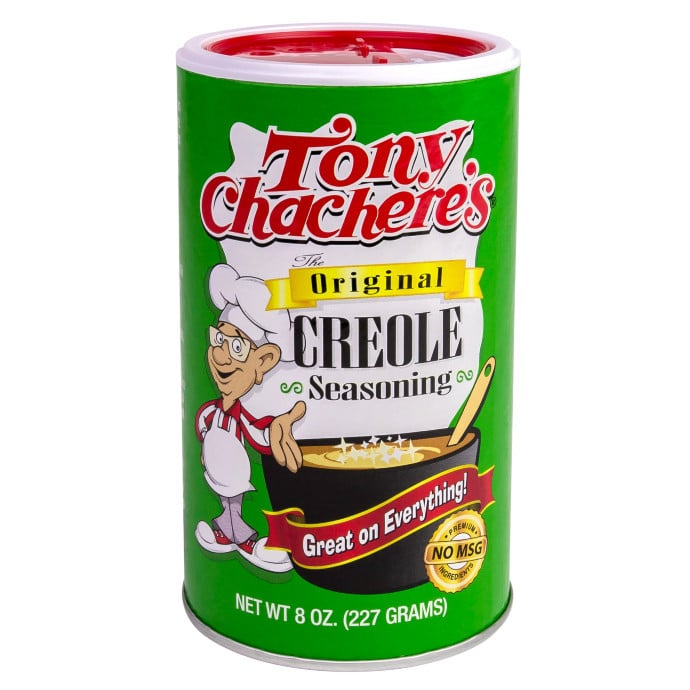 An ideal substitute for Italian seasoning if you are a big fan of spicy dishes.
Besides, the common ingredients you can find in this European mixture like thyme and oregano, black, cayenne, and white peppers are what you can find in Creole.
8. Za'atar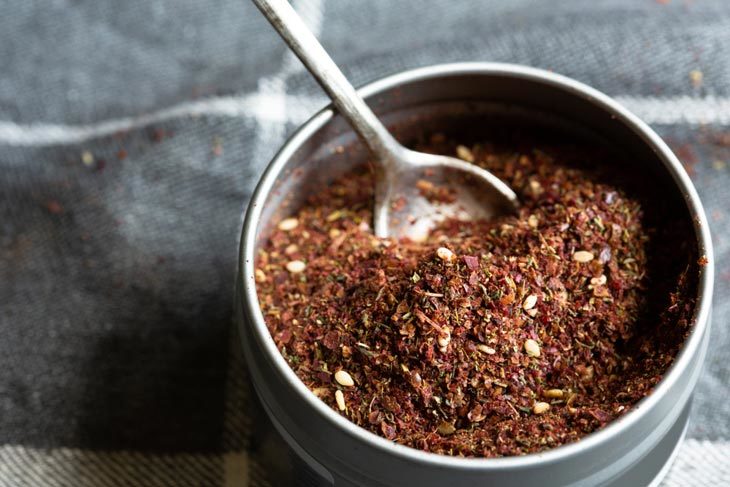 The healthy version of Italian seasoning that you should give a try. Apart from the oregano za'atar contains, it also has sumac rich in nutrients and antioxidants.
However, do not abuse za'atar as it contains salt, which can negatively affect high blood pressure patients.
9. Italian Dressing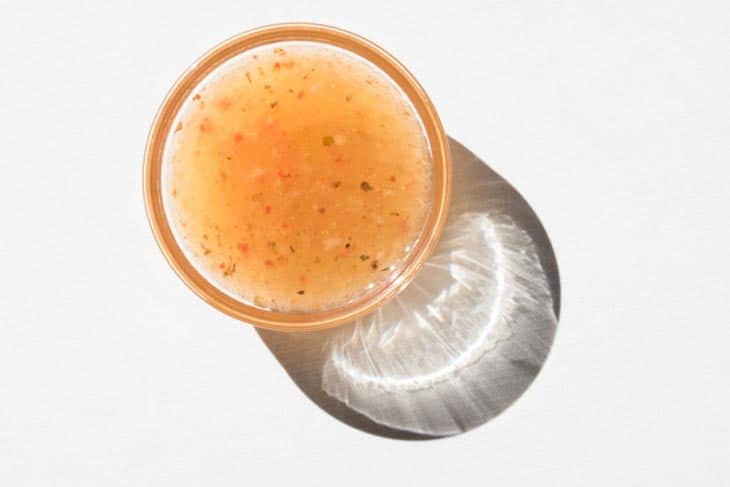 And our final candidate on our list is the Italian Dressing packet, a brilliant substitute for Italian seasoning packet.
This packet's main ingredients are oregano and basil with some thyme and add-ins like onion powder, parsley, and pepper.
The benefit of this little packet is it includes salt, so you don't need to sprinkle some salt in your dishes.
How To Make My Own Italian Seasoning?
If no alternatives please you, you can make your Italian seasoning from scratch.
The easiest and most convenient way to start is to buy all the brand new dried herbs from the nearest supermarkets or stores.
Another economical way to make it is to take advantage of any remaining seasonings at your house.
When you have everything ready, pour all ingredients in a big container like a bowl, then mix them gently for a few seconds. Or you can cover the container with the lid and shake it vigorously a couple of times.
After that, you can pour the mixture into a jar, lid it firmly and keep it in a cold dark area for several weeks. If you use fresh, dried herbs, you can store the mix for around one year.
This mixture can stay in good condition with the unsealed jars for around three months.
You can buy fresh, green herbs and dry them. However, I don't highly recommend this method as It is time-consuming and not practical.
Best Ways To Use Italian Seasoning Substitutes
You can add this mixture to any dish to enhance the flavor if you want to. Nonetheless, we have some suggestions that you might consider.
Otherwise, spread it on top of basic chicken meals, and the taste is so good. Besides, by tossing a pinch of this mix, you can make your frittata and scramble savory.
Using it to marinade or rub on your meat before grilling or frying is not a bad idea at all. Or you can scatter it on your pasta to enhance the taste.
Another great choice is to sprinkle it on your meatballs, salad, pasta sauces, or pizza.