11 Top-Rated Kasoori Methi Substitutes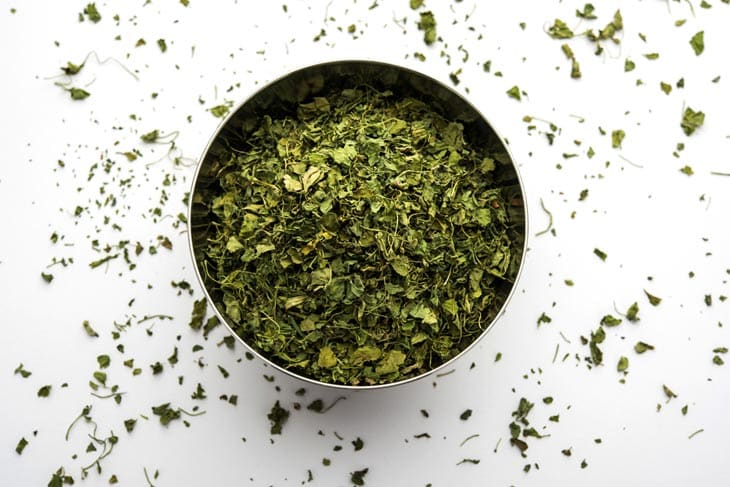 More and more Kasoori methi or dried fenugreek leaves are found in kitchens these days because it can add great flavor to dishes. Nevertheless, this spice isn't a familiar name in many local grocery stores or supermarkets.
So, picking a Kasoori methi substitute can be a challenge. Scroll on down to learn more about Kasoori Methi and about some substitutes that may work as a replacement for this delicious herb.
About Kasoori Methi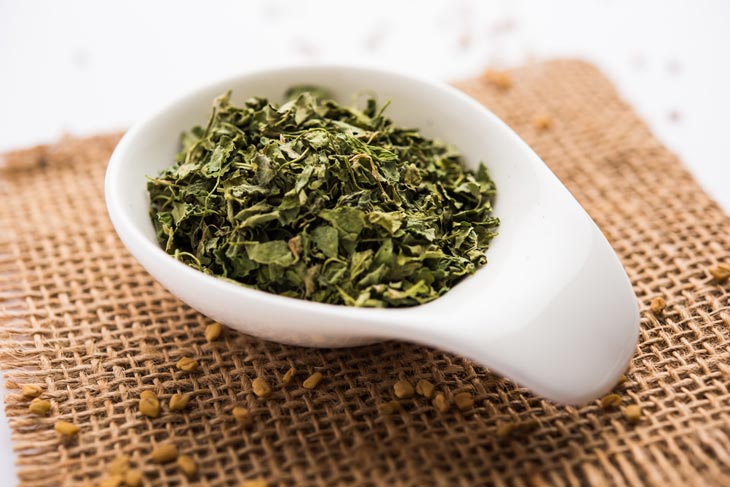 Kasoori methi (aka Fenugreek) is a herb that looks like clover and is utilized commonly in the cuisine of North India and a few regions in the western states of the nation.
Actually, this ingredient is fenugreek leaves left to dry in the sun. Its taste leans close to a mixture of fennel and celery, with a bit of bitter bite.
Generally, the herbals are crumbled, then scattered on vegetable curries and meat before serving.
The Kasoori methi name is the most common one utilized across the northern part of India. In the Southernmost areas, it is called "Uluva" or "Venthayam".
When it comes to some other regions like Maharashtra or Karnataka, the ingredient is known as "Menthya." In the United States, it is called Fenugreek.
​Flavor
The flavor of the spice has been characterized as savory, nutty, and bold.
These leaves boast a bitter taste, yet the sun exposure sets off this bitterness significantly. Besides this, the Kasoori methi has some mild piquant notes.
Usage
Its note is strong and pungent on the nose, yet, when seasoned with foods, its aroma disperses and merges into other ingredients mellowly and seamlessly.
It appears in strongly aromatic fragrance foods like hummus dips and tangy yogurt of the Middle East, tagines and slow-cooks of North Africa, and Indian curries.
Below are some popular ways that actual cooks frequently use this condiment in their dishes.
Utilize as an aroma and flavor enhancer in foods with other dried-herb leaves- thyme, basil, etc.
Grind down mildly with pestle and mortar to convert leaves into flour.
Season when preparing foods with the powder aiming to boost their notes or top it as a garnish.
Garnish the flatbread with some Kasuri methi powder before baking to have an excellent complement to your curry
Utilize in fragrance rice
Best mated with some legumes like lentils, kidney beans, and chickpeas. In addition, pair very well with sweet potatoes, potatoes, carrots, and pumpkins. You can consider matching it with beef, lamb, chicken, and even seafood.
Health Benefits
The spice boosts the flavor and aroma of all the foods that it is seasoned with. Furthermore, the Kasoori Methi is known to enhance health benefits thanks to the phytonutrients present.
In particular, the methi Kasuri offers some phytonutrients, including niacin, folic acid, and vitamin K, C, B6, and A.
Besides, these leaves consist of potassium, iron, zinc, manganese, and minerals like iron, calcium, and copper.
11 Best Kasoori Methi Substitutes
1. Spinach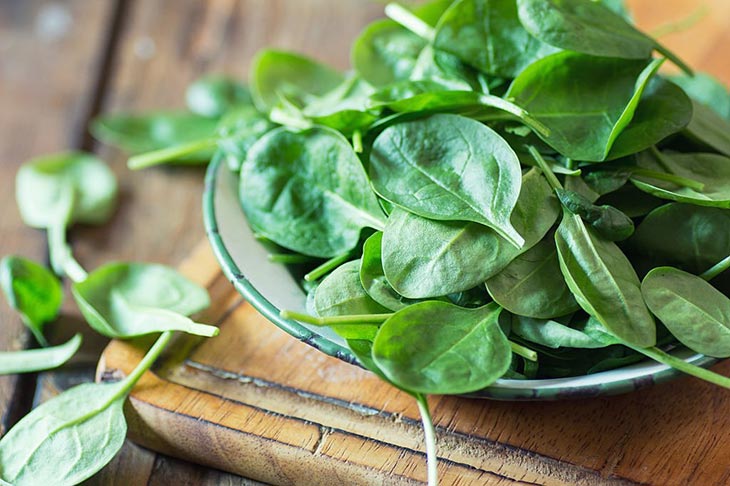 The vegetable has the texture and the quality of aroma akin to Kasuri methi leaves after it is properly cooked.
While cooking, blending spinach with some ground Kasuri methi seeds might make your food tasty.
In fact, spinach couldn't deliver the exact taste of Kasoori methi Publix to you, yet seasoning some spinach might help. It could be utilized successfully as a Kasuri methi substitute.
Furthermore, spinach contains a wide range of vitamins (C, K) and even folic acid. Consequently, eating spinach has so many incredible health benefits.
They are believed to support boosting your immune system thanks to these nutrients.
​​2. Dried Mustard Greens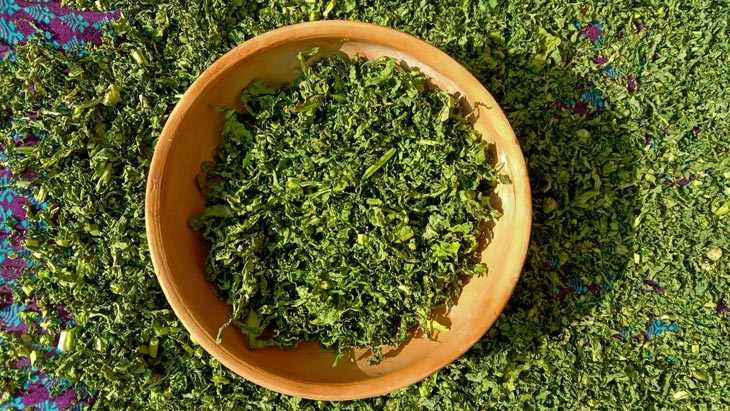 Dried mustard greens are made from the stem part of meaty, large green mustard plants. The fully-grown dried mustard greens are less tasty than baby ones.
Dried mustard greens is also a vital condiment for Chinese cuisine (especially Shaoxing, Zhejiang or Shanghai region)
The mustard (or they can be called curled or curly mustards) has a somewhat spicy note and bitter taste.
It lives up to Kasoori Methi's taste and smell, so they can have material to be an alternative for Kasoori methi.
The ingredients could be scattered in their cooked form or raw to add to your curries aiming to bloom their flavor and aroma.
3. Celery Leaves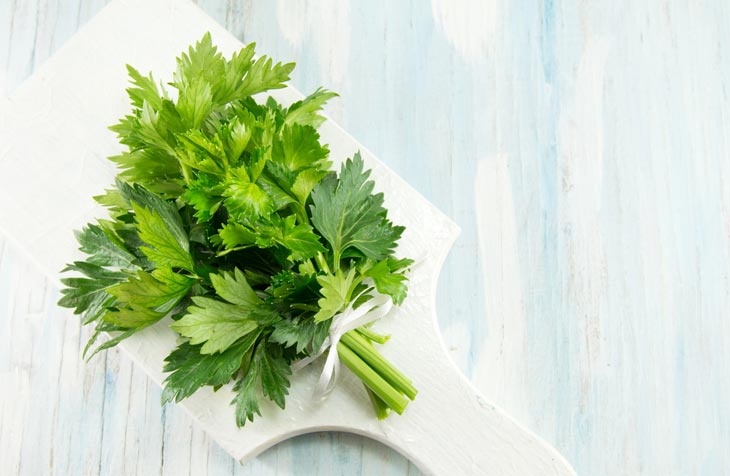 Celery belongs to the genus of parsley. They can come in dark green or light green in color.
They are spread in the sun to dry for five days and then crushed. Yet, many still use them when they stay in their fresh form.
This vegetable herb includes an excellent number of minerals and vitamins. Celery has a distinctive, earthy flavor and aroma. Moreover, they have a slightly bitter note close to that of Kasoori methi leaf.
Research indicated that the leaves assist in preventing cancer, sexual health, and inflammation.
To become a fenugreek leave's replacement, use it as a 1:1 replacement.
4. Collard Greens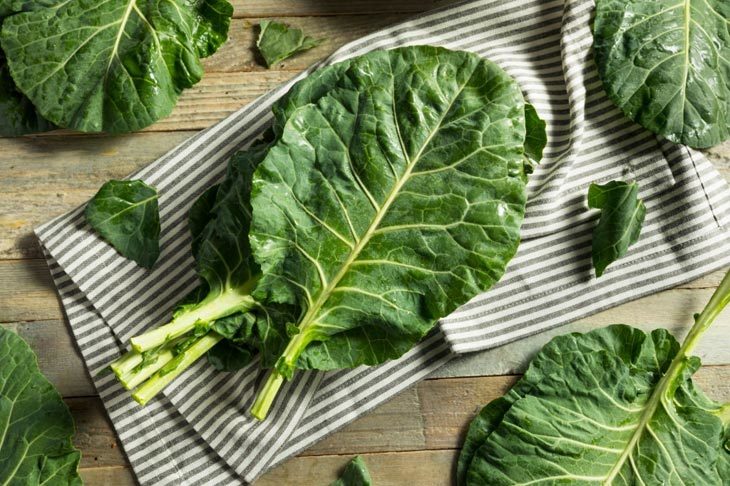 The plant is a kind of vegetable that has tough stems, big green leaves. They have a close association with kale, cabbage and prepare in analogous ways as well.
The plant has a further bitter note than the Kasuri methi taste. But thanks to their similar qualities, they are virtually interchangeable.
To substitute for one teaspoon of fenugreek powder, you ought to utilize one teaspoon of the collard greens powder. The rate of substitution stays the same.
The vegetable is usually cooked with salted or smoked meats, salt, pepper, vinegar, and onions. Furthermore, they are utilized in wraps or salads with as a replacement for bread.
5. Alfalfa / Watercress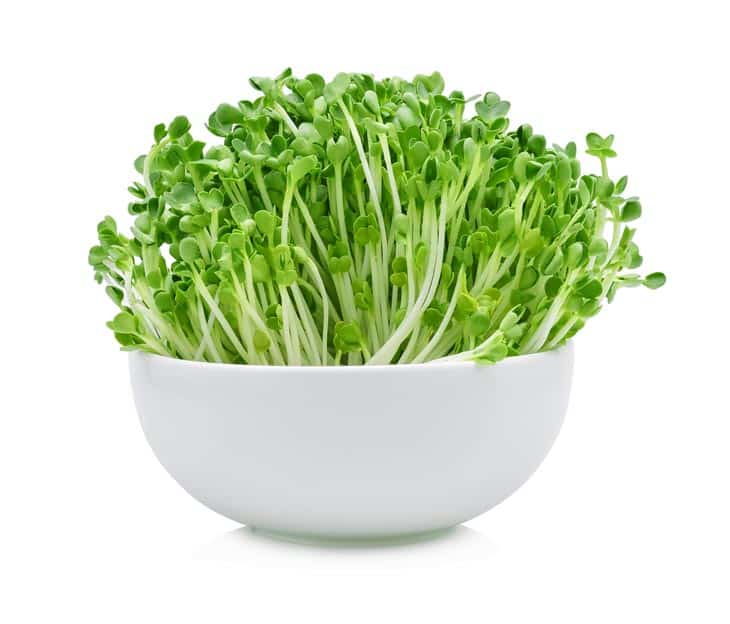 Alfalfa is also called watercress which is a flowering plant. Its taste is similar to Kasoori methi's note and may be utilized successfully as an alternative for the same.
It consists of a lot of vitamins, minerals, and fibers.
And this health-benefit subsistence plays a key role in managing your blood sugar levels. Furthermore, it covers the energy to alleviate some symptoms of menopause.
The vegetable could be utilized as a fenugreek leaf substitute in its raw form. Furthermore, its flavor and aroma resemble the quality of celery leaves – a dried Fenugreek leaves substitute.
6. Fenugreek Seed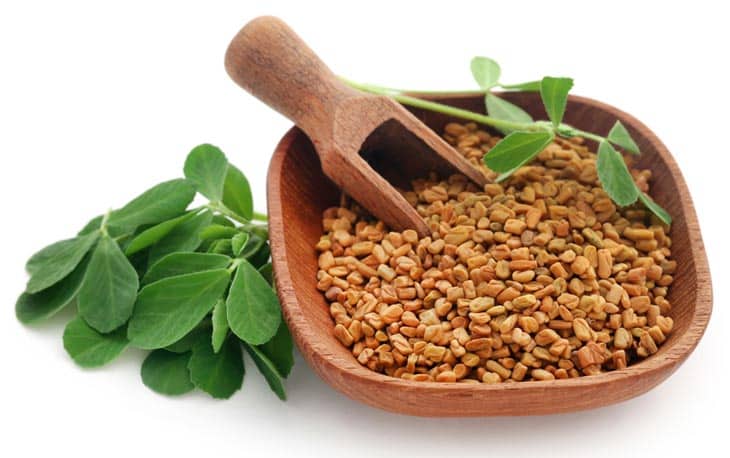 Fenugreek seeds come from the same tree as Kasoori methi, which is why they're great alternatives.
The option delivers the same musky, pungent taste that recalls curry powder. Also, it isn't hard to find it in most local markets.
Keep in mind that fenugreek seeds have loads of things in common with Kasoori methi. Yet, there are some certain adjustments when you intend to use it.
The seeds are not a herb; that is a condiment, so you need to add these seeds into your cooking earlier than you'd do with Kasoori methi.
In addition, you could either grind these seeds and utilize the flour or brew the entire seeds in the oil before using this oil to make your food.
You could be missing the herbaceous and bulk note that you will get with Kasoori methi, so you might need to season some leafy green like watercress to the dish.
It might replicate the mouthfeel and look that you would encounter at Kasuri methi.
7. Maple Syrup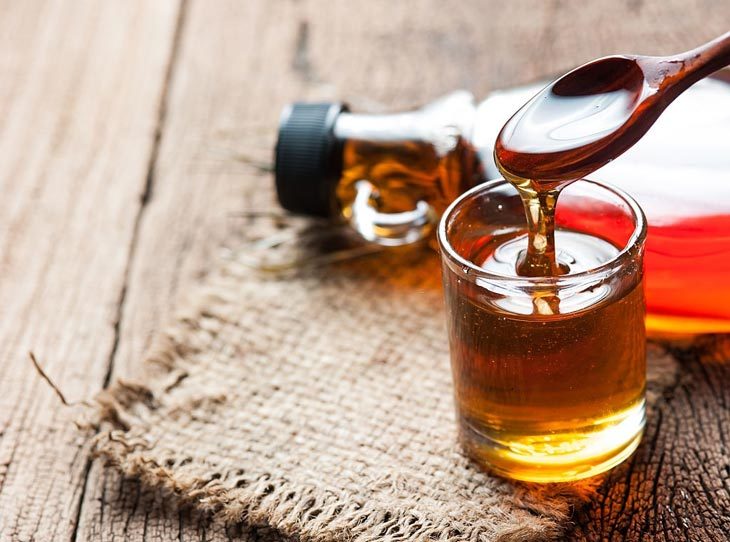 Maple syrup and Kasuri methi have a flavor in common, which explains the reason the Fenugreek has been employed as a main part in maple syrups (in the budget version).
Both Kasoori methi and maple syrup include a chemical compound called solotone.
The syrup can offer a much similar taste to Kasoori methi leaves yet accompanied by some possible drawbacks of sweetening your foods.
If you do not have a sweet tooth, you can use the syrup in a small volume first.
Note: many shared that the smell of maple syrup fades out quickly; thus, it's supposed that it won't work effectively if you add it at the beginning. So, it would be better when the syrup shows up at the cooking procedure's end.
8. Curry Powder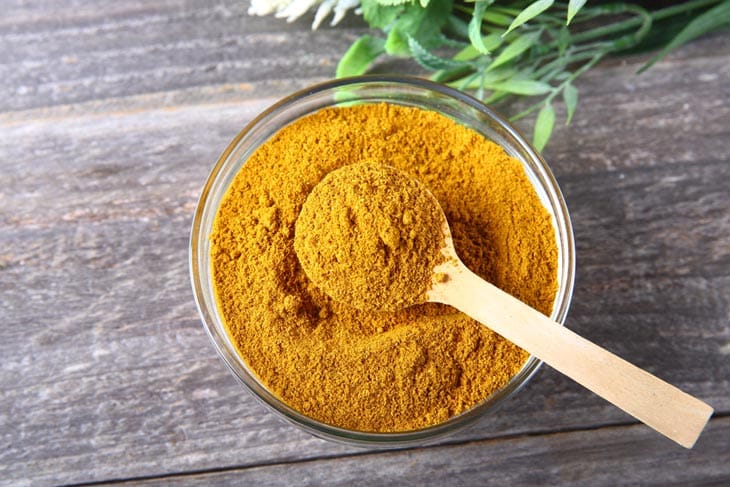 In fact, one of the key ingredients of curry powder blends is Methi Kasuri.
Around the globe, curry is a vital condiment with a unique note utilized in cooking. That said, its origins might be rooted in Indian cuisine.
The powder is a mixture of a wide range of savory and sweet spices, such as cumin, turmeric, and bay leaves, which lend it an earthy taste.
In addition, it contains cloves and cinnamon, which deliver a sweet, bright note. Yet, its heat level depends on the volume of peeper utilized.
Employing curry powder has even been considered a bonus to your food since it's a combination of Methi Karusi and other savory herbs.
Even better, it would promote the attractive color for your food. Thus, the powder is a judicious choice to replace Kasoori Methi.
9. Mustard Seeds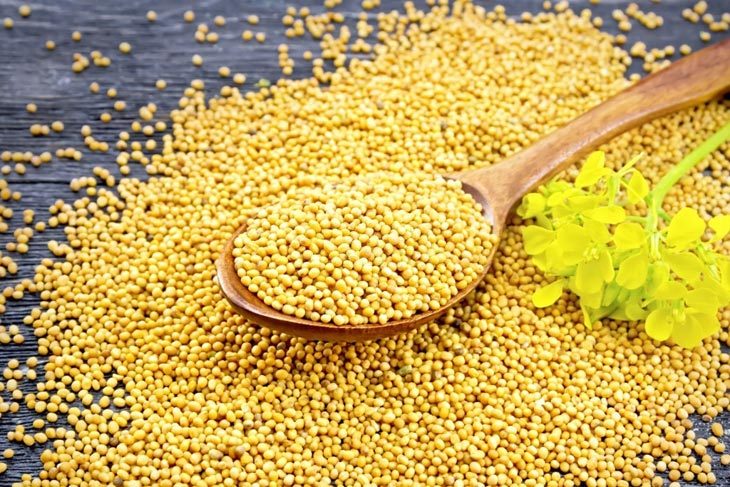 These seeds are the small-round ones of different mustard plants. Mustard seeds are regularly at 0.039 – 0.079 in (1-2 millimeters) and might be colored from black to yellowish white.
They're a key condiment in various regional dishes.
You might utilize yellow mustard seed as a substitute for Kasoori Methi to achieve a similar taste.
Thanks to the analogous flavor and aroma, many skillful cooks confirmed this choice is an excellent alternative.
They deliver the same slightly bitter note that we can have from methi Kasuri. The same volume of yellow mustard seeds as Kasoori Methi needs to be dropped for the perfect flavor.
​​10. Mix Celery And Fennel Leaves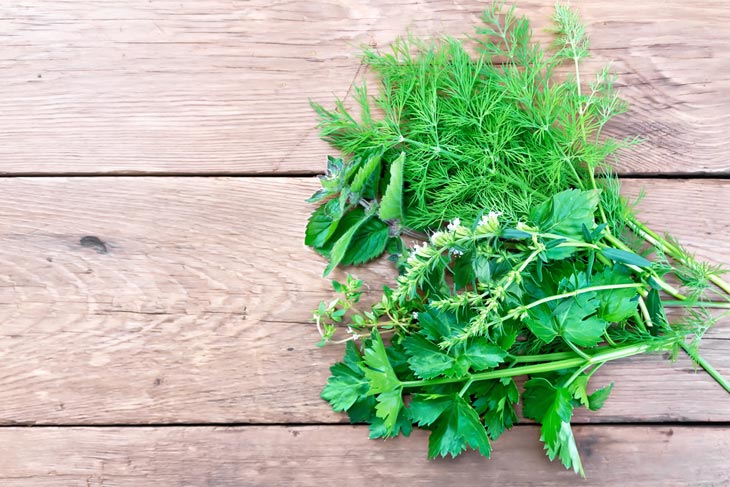 This is mixed from two key parts – celery leaves and fennel leaves. About the first ingredient, we have just walked through earlier. So we will discover the other – fennel leaves.
This ingredient comes from the carrot crop, although it isn't a root plant. All parts of this plant are edible, from the flowers to the bulb. Its leaves especially become a great spice for various dishes.
The taste of Kasoori methi manifests a mixture of fennel and celery. So, a combination of these leaves is an exceptional alternative for whenever you cannot find that ingredient at all.
Mix two parts of celery leaves and one part of fennel leaves, and don't forget to apply threefold the amount of Fenugreek required for the same recipe.
11. Skip It Out
In fact, there is a wide variety of spices and herbs to season into your dishes.
So, in case you cannot find any Kasoori methi in your kitchen or any appropriate substitute as some options above, you might leave the Fenugreek out.
The Wrap Up
From now on, running out of fenugreek in your kitchen won't be a problem anymore because of this list of Kasoori methi substitute ideas.