The 11 Best Ladyfingers Substitutes
Ladyfinger is a cake commonly used to make tiramisu, fruit tarts, and Charlotte cakes. It is a delicious dessert when accompanied by lemon pudding or ice cream.
Ladyfingers are also delicious when served by itself with coffee or tea.
They're usually used in several desserts, but they're not always available pre-made, so if you're looking for a ladyfingers substitute, keep reading for the best alternatives.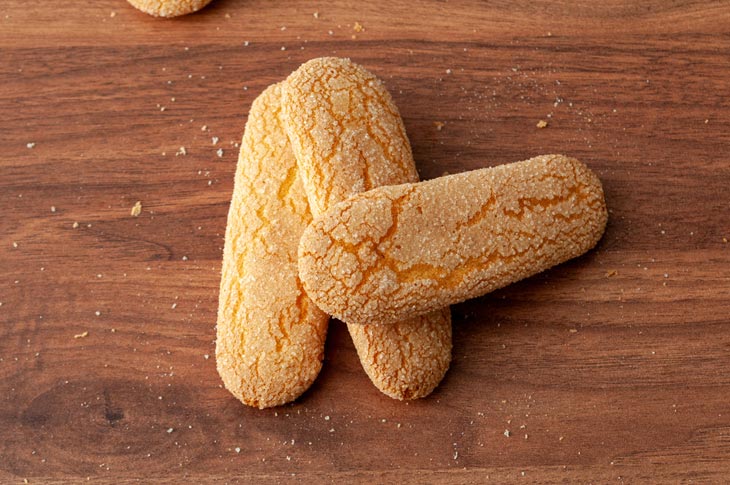 What Are Ladyfingers?
Ladyfingers (also known as sponge fingers or savoiardi) are a type of light, delicate, dry sponge biscuit or cookie that are shaped like fingers, hence the name. They are commonly used as an ingredient in many desserts, including tiramisu, trifles, charlottes, and many other sweet treats.
They are typically made from eggs, sugar, and flour. Not only that, but they are light and spongy in texture, and they have a slightly sweet, delicate flavor. Likewise, they are often used in dessert recipes because they can absorb liquids and flavors well, making them an excellent base for many sweet treats.
Ladyfingers are typically baked in long, thin, finger-shaped pieces, but they can also be cut into circles or squares for different uses. They are typically sold in grocery stores and specialty food stores and can be found in the baking aisle or the international foods section.
The Best Ladyfingers Alternatives
What can I use in place of ladyfingers? Alternative cakes will have more or fewer differences in texture and taste.
However, they are basically the best options as replacement for ladyfingers tiramisu.
1. Sponge Cake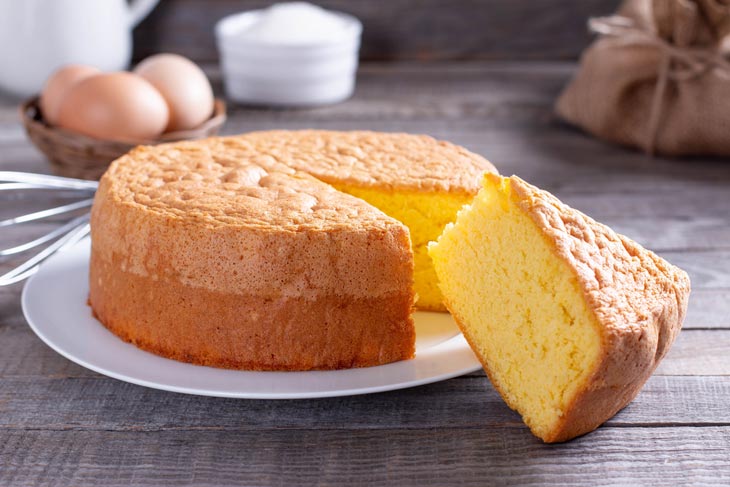 Sponge cake is frequently served outside of meals on special occasions, so it can be used to replace ladyfinger substitutes.
In many ways, this is a very diverse category of products: size, shape, decoration, materials, etc.
Their key qualities include:
Cakes are commonly divided into two categories based on the dispersion of air bubbles: the first group has air bubbles dispersed in fat, and the second group has air bubbles scattered in water. The first category is more typical, particularly for large items.
2. Biscotti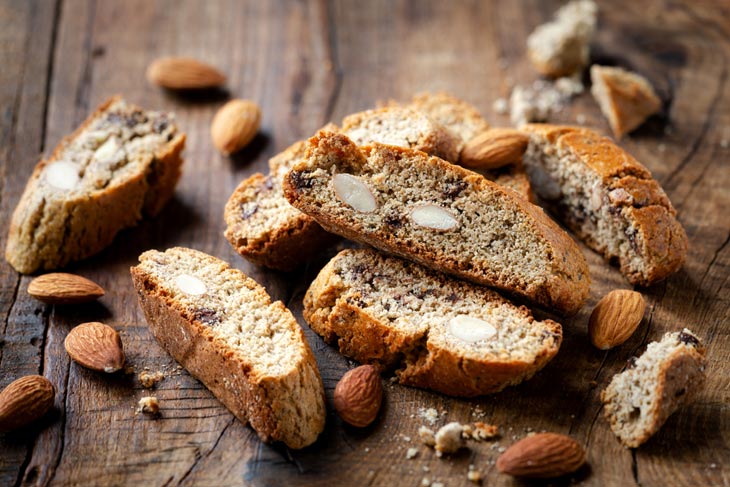 This is a cake made primarily of whole wheat cake flour that is popular among young people following a healthy eating regimen.
Many sources claim that Biscotti aids weight loss by providing an ample amount of energy for the body and, more importantly, by boosting nutrients for dieters, vegetarians, and exercisers.
According to experts, this form of cake in strips does not create obesity and aids in weight loss because it is low in calories.
Furthermore, the ingredients used to make Biscotti are all healthy foods for people trying to lose weight or who have diabetes.
3. Pound Cake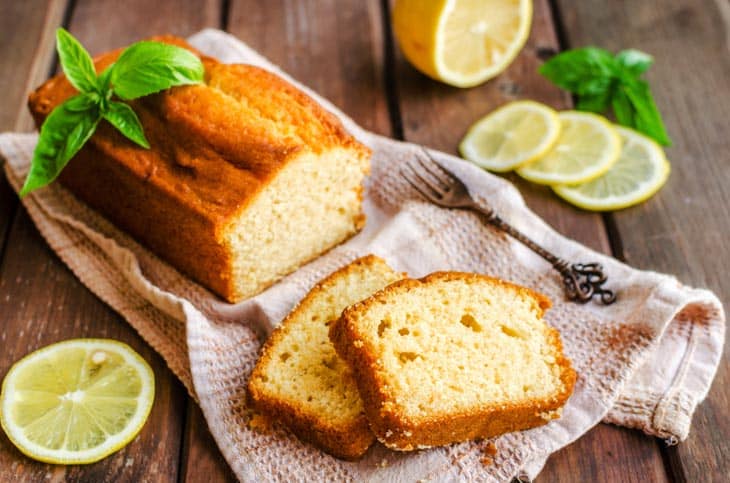 The following is the original ingredient ratio for a normal pound cake: The cake has a soft, moist, buttery feel thanks to 1 butter, two tablespoons of sugar, one flour, and one egg (all converted to pounds, hence the name pound cake).
When eating, it feels a little dry and choking. However, because of the low-liquid ingredients, the cake has a reasonably strong structure and can withstand a significant amount of weight, making it ideal for multi-layered cakes.
They usually deliver mild vanilla taste, almond, or chocolate and don't have overpowering flavors. Pound cake pairs well with coffee, tea, or other hot beverage.
Its excessively delicate texture makes it unsuitable for tiramisu.
4. Marguerite Cookies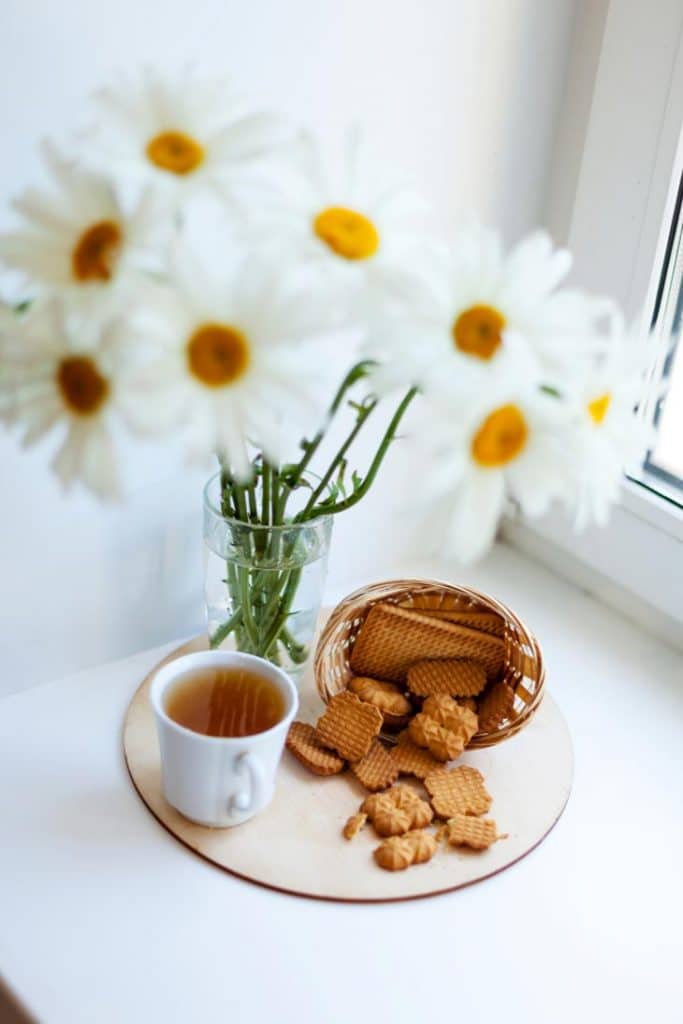 These cookies are available in almost every supermarket, but they are more popular in Europe because they are an Italian type of dessert. They resemble cookies rather than cakes, though.
Marguerite cookies are thinner than regular ladyfingers and have a flatter cookie shape.
They're typically used to combine or garnish sponge fingers, cheesecake, macarons, and other desserts that require few ingredients and can be made quickly. The best thing is that Marguerite is an excellent ladyfinger substitute for tiramisu.
5. Panettone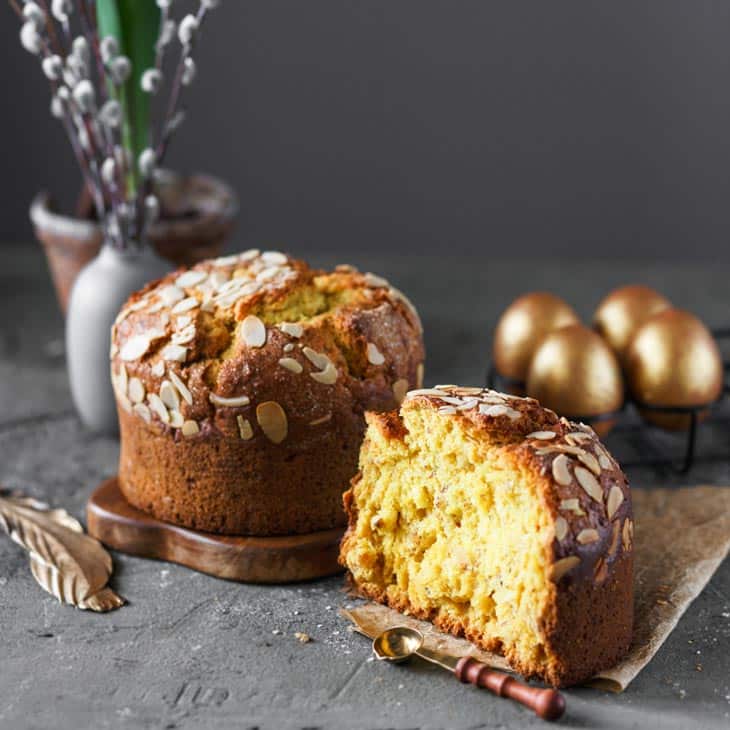 Panettone is a dome-shaped bread with sweet dried fruit flavors mixed with orange peel jam and occasionally lemon liqueur.
Panettone cakes with a sugared top and almonds shaped like mushrooms without a layer of white snow will be popular during Christmas.
In the chilly weather of the Christmas season, it would be wonderful to enjoy the cake with a cup of hot cocoa powder or an egg cocktail.
This style of Panettone cake requires a significant amount of time to prepare, so keep the recipe in mind and plan ahead of time.
6. Pavesini Cookies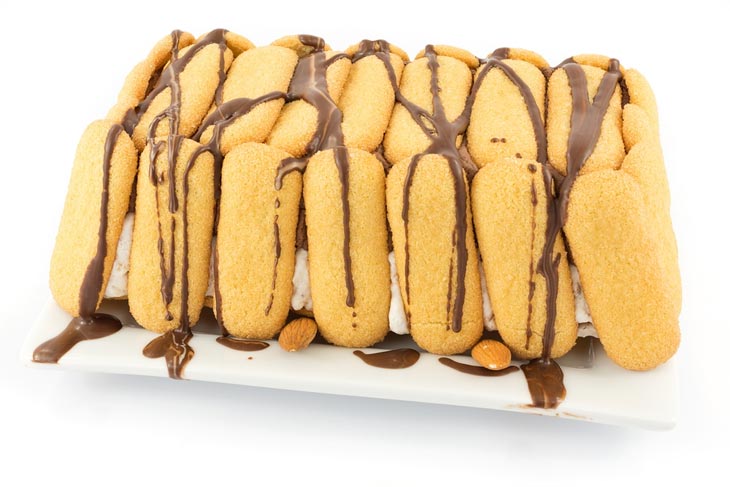 Pavesini cookies are so similar to ladyfingers that it's difficult to tell them apart. They have a somewhat different taste and airy texture because they are low in protein and fat.
However, you'll love them with your favorite beverage or a tasty topping. One more thing to keep in mind: Pavesini is crispier and harder than ladyfingers.
So, you will want to soften the cookies while making it at home for a better replacement.
7. Waffles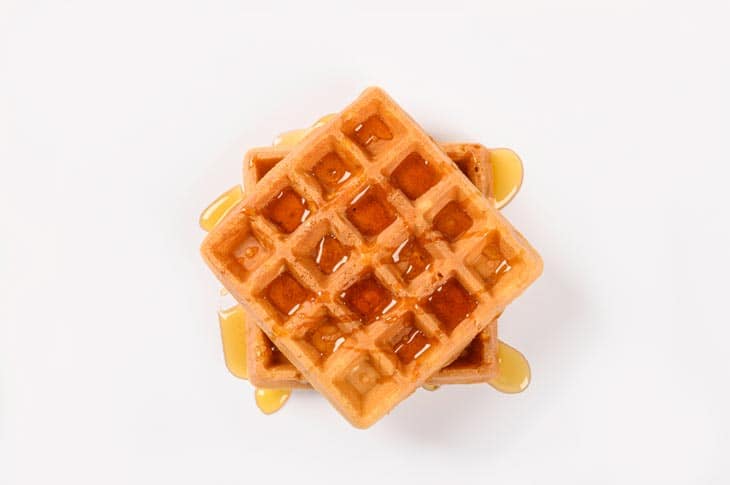 Waffles are primarily recognized for their shape as long tube cakes with a crispy exterior that makes an unusual sound when eaten.
The cake is mostly formed of flour and milk, and its sweetness makes it difficult to resist and consume indefinitely without becoming bored.
They are popular with everyone because of their convenience and low cost. This is a quick-to-purchase snack, a cake that may be used in place of popcorn when watching movies.
8. Wafers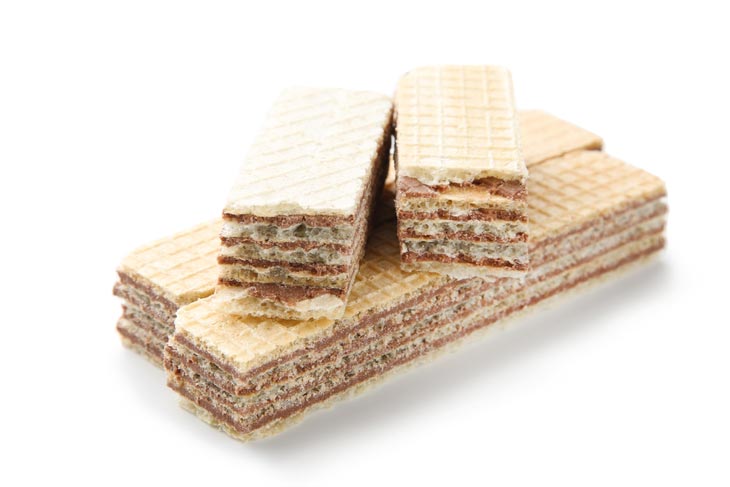 Wafers are a cracker that is usually sweet, very thin, flat, light, and dry and are frequently used to garnish ice cream and other sweet bread delicacies.
Wafers often contain cake layers of cream sandwiched between thin sponge bars, with a grid pattern on the surface, similar to a honeycomb.
Still, they may also feature the manufacturer's logo pattern or not.
You can perfectly substitute sponge cake for the side cake. However, only use it in recipes that don't call for a lot of syrup or a crisp texture, the dry texture will be lost, and the dish will become mushy.
9. Biscuits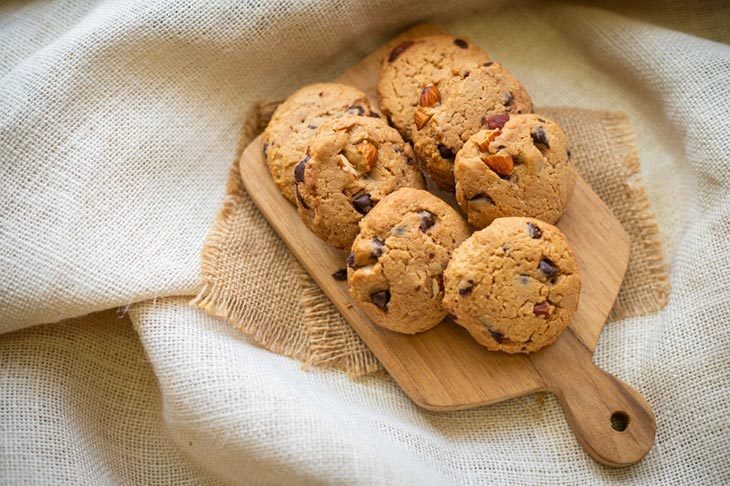 Biscuits (or you can use cookies instead) can be used to produce a variety of delectable sweets. You can use them in cakes or grind them to form a dessert base or layer.
You can also mix them with other cakes in liquid ingredients and garnishes to make creams.
Biscuits or cookies cannot be used as a substitute for ladyfingers in all recipes. However, they can still cover most of your needs when replacing a favorite dessert.
As such, feel free to make a large batch and reheat cookies whenever it calls for ladyfingers. You kids also love it for sure!
10. Madeleines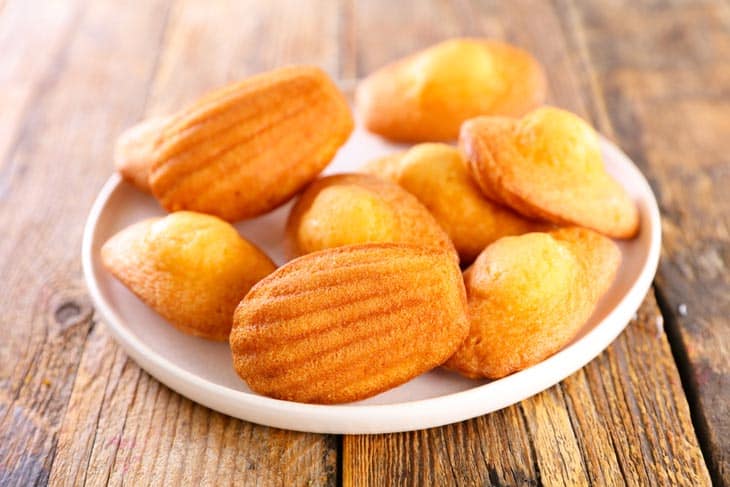 Madeleines are a delicious snack to accompany your favorite tea or strong coffee.
Madeleines are cheap sponge cakes so that they may be used in the same way as any other sponge cake, and they come in pre-shaped shapes that are easy to cut into two or more pieces to fit. best fits your formula
These cakes are French in origin and can be used to replace bridesmaids in a delicious dessert.
11. Make It Your Own
Of course, if you want to make ladyfingers at home, you must follow the fundamental recipes to produce one cake.
After that, you can add the spices and flavorings to make them taste yours uniquely. Above all, they always assure you and your family's safety.
Ladyfingers Home-Made Recipe
Recipe
Beat the yolk, 30g white granulated sugar, and 1/2 tsp vanilla essence. Beat until the mixture is slightly fluffy and turns light yellow.
Sift 55g flour and 30g cornstarch. Add the sifted flour into the mixture part above. Use a spatula to mix well until the mixture is combined and smooth.
Separate egg yolk and egg white, then salt the egg whites. An electric mixer to beat three egg whites on the highest setting is recommended.
When the whites float like soap bubbles, stop. Add 1/4 tsp lemon juice/vinegar to the whites, and beat well.
Divide 40g of white sugar into three parts, and beat each part in turn. When the sugar of the previous part has melted, then add the next part.
Reduce the speed to slow down when the whites become fluffy and textured. We can lift the beater every 20 seconds to see if the egg has passed. The top of the egg white sits straight or turns slightly in this recipe, and it is not softened.
Separate the whites into three halves. Scoop 1 part of the egg whites into the previously made flour mixture and whisk until well blended. This mixing will thin the dough and make it easier to combine with the remaining whites.
One at a time, add the beaten egg whites to the flour mixture. Gently blend the flour and water using a spatula. Overmixing can cause air bubbles in the whites to rupture, resulting in a cake that doesn't rise well.
Preheat the oven to 175-180 degrees Celsius and line a baking pan with parchment paper.
Cut the mouth of the dough bag approximately 2cm and place it in the bag to catch the cream.
Squeeze the dough lengthwise, about 6cm long (like a long banh cuon). Because the cakes can stay together when they rise, there should be some space between them.
Preheat the oven temperature to 175-180 degrees Celsius and bake the cake for 15 minutes. The cake is done, but it's still a little soft. Reduce the heat to 125 degrees Celsius for another 5-7 minutes to dry out the cake.
Methods Of Preservation
Allow to cool, then dust with powdered sugar if you want to eat it immediately. You don't need to add a tiramisu recipe.
Because the cake is easily rotted if left outside for an extended period of time, store it in an airtight container.
FAQs
What Flavor Are Ladyfingers?
They have no distinct flavor, except for sugar, which is the most addictive flavor.
Because of their neutral flavor, they can be used in a variety of pastries. You can, however, flavor them with syrup. You can also add additional toppings if you create them at home.
Are Ladyfingers Soft?
They should be soft and crispy. Besides, ladyfingers should also be dry and easy to bite.
These are softer, smaller, and more moist when produced locally than those made in the US. But both are fine to use in making tiramisu.
What Is Another Name For Ladyfingers?
As previously stated, ladyfingers are also referred to as sampa and savoiardi in Italian. As a result, you can call it whatever name you like.