Lamb Substitute – Which Is The Right Choice For Your Recipe?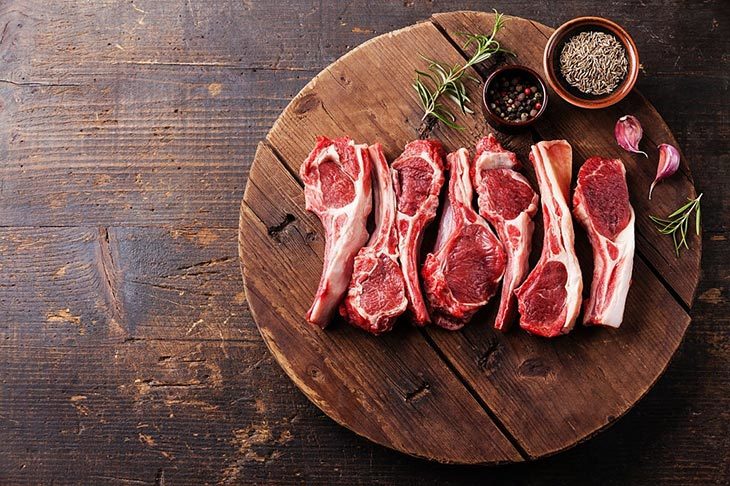 Lamb is such a fantastic ingredient that brings a distinctive taste to various dishes. But, its cost is quite pricey, right? Is there any budget-friendly lamb substitute that brings a similar lamb-tasting flavor to your dishes?
Of course, there are some cuts of meat you can use to replace lamb in your recipes. Read on to discover what they are in the article below.
What Does Lamb Taste?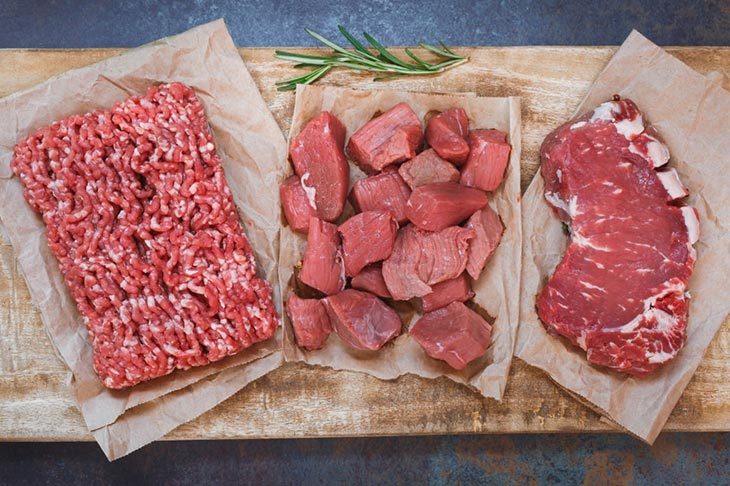 We all know that lamb meat – the meat from young sheep is such a great source of protein, vitamins, and minerals, making it a fantastic ingredient for plenty of delicious dishes.
It also comes with a distinctive aroma due to the caprylic acids present in the fat. Of course, the young lambs feature a lower amount of these substances, giving their meat a milder smell.
However, have you known that the different lam cuts might feature different tastes?
Here, let us help you understand the differences among cuts of meat so that later, you can determine which lamb alternative is the best for your recipe.
First, let's talk about lamb shoulder and leg – the parts of the animal work hard, so they are full of flavor and take a while to become tender. Thus, they would be ideal choices for slow-roasting, barbecuing, or stewing.
Move on to the lamb chops or cutlets – the most expensive lamb cuts as they are incredibly flavorful and tender. They are best when roasted and served with crushed potatoes or salads.
Like chops, lamb loin chops also come with rich flavors that develop the taste of heaven when grilling or barbecuing.
If you prefer a bold flavor and melting taste, go for lamb shanks as it contains a lot of collagen. Thus, it will bring a soft, melting texture and a gamey flavor when cooked slowly.
In case your budget is quite tight, you can choose neck or ground lamb meat. They are pretty affordable yet still go a long way if you cook them in the right way.
What Is The Best Lamb Substitute For Your Dish?
In this part, we will walk you through some meat substitutes to make your own assessment and decide which is the most suitable lamb replacement for your original recipes.
1. Goat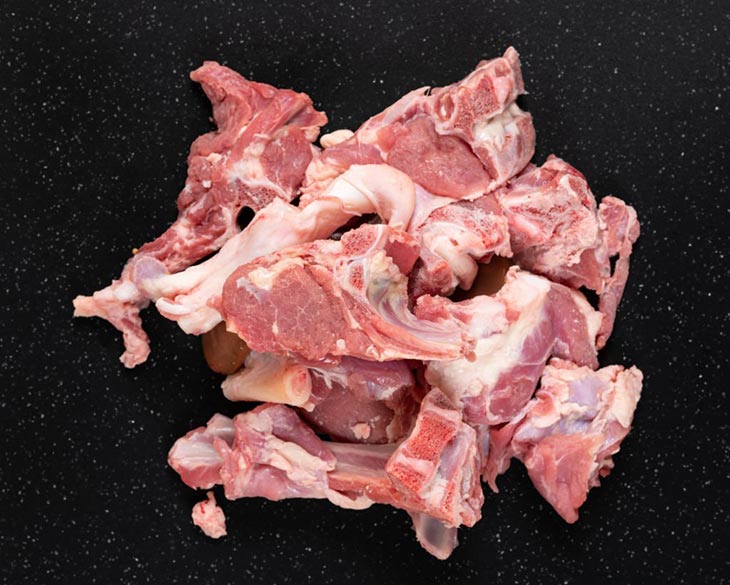 The first substitution for lamb is goat – which resembles a strong and gamey flavor to lamb. Besides, it is rich in protein, vitamins, and minerals.
It also is considered a better option for a well-balanced meal than lamb since it has a higher amount of protein yet lower fat and cholesterol in content.
If you enjoy the flavor of lamb, we bet that you will love the young goat meat as well.
Although these cuts of meat usually come with mild flavor and tender texture, they require different cooking methods to take out the best of them.
For instance, for the chops, legs, and shoulders, you'd better marinate them with your favorite sauce, then roast or barbeque, and enjoy them with salads or crushed potatoes.
For the cheeks or cubed goat meat, you can stew them to create flavorful and nutrient-rich meals to enjoy with your beloved ones.
2. Beef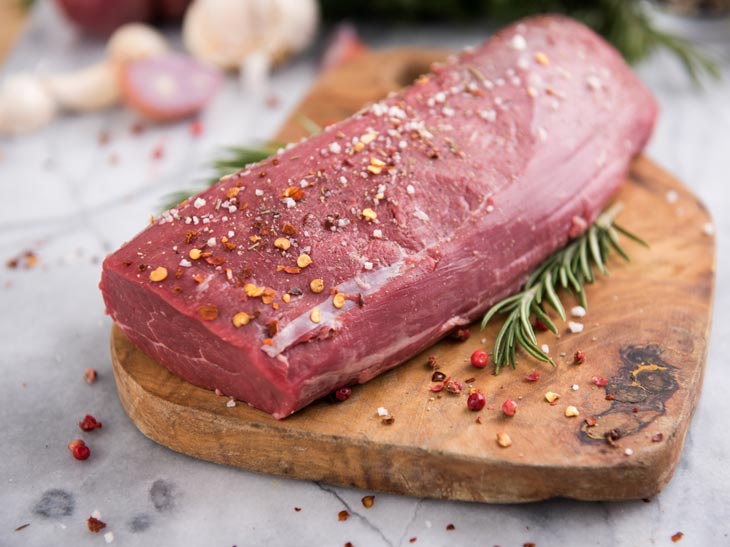 If you are looking for a lamb shank substitute for a stew or roast, what would be the choice to go for?
In most recipes, you can use beef – which contains a large amount of protein, varying amounts of fat, and abundant vitamins and minerals including, vitamin B12, vitamin B6, Zinc, Iron, and Phosphorus.
If you are about to swap lamb shanks with beef in the stew, let's use beef shanks as they are also good cuts of meat for slow-cooking.
However, beef shanks tend to be a little bit tougher and drier, requiring longer cooking time in moist heat.
3. Pork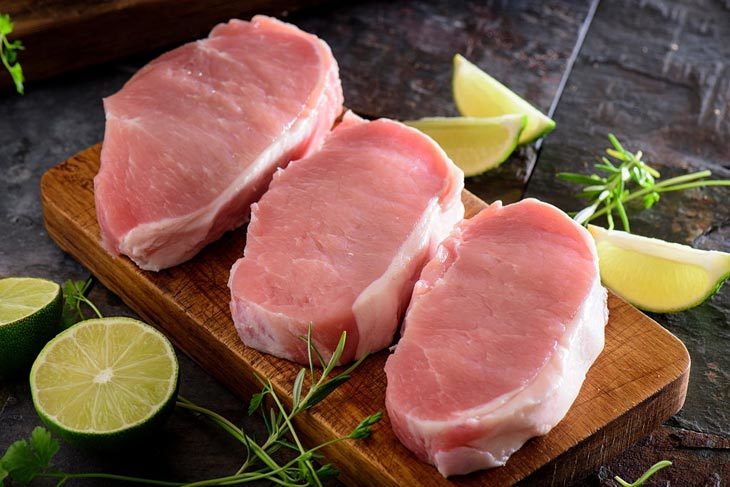 A more budget-friendly and more popular choice to replace lamb is pork. You can swap pork to lamb in many dishes to bring a similar fantastic flavor to the original recipes.
However, it would be best to use pork as a substitute for lamb in traditional Greek kabobs.
That's because once combined with garlic, oregano, pepper, and lemon, the meat comes with an awesome aroma and a beautiful taste that will make you fall in love at first bite.
Pork could also be a perfect substitute for ground lamb in many delicious dishes, such as Mediterranean lamb bowls or spicy lamb patties.
4. Chicken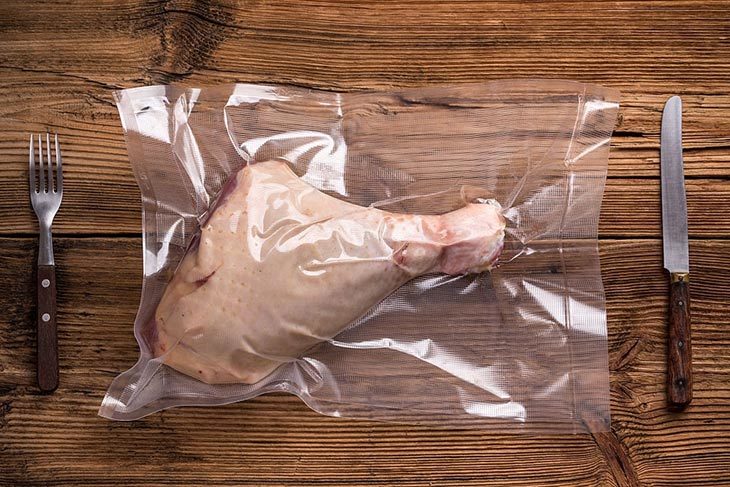 Chicken – have you ever thought that it could be an excellent substitute for lamb to create a flavorful dish?
Well, if you are planning to bring fresh air to the lamb curry or tagine, you can give the chicken a try. It surely brings a beautiful taste to your meal.
However, you should take chicken thighs and legs rather than chicken breasts for these recipes because they won't dry out when you cook them for a long period.
5. Vegan Greek Roasted "Lamb" – For Vegan Substitution
What if you are vegan? Are there any substitute ingredients that you can use to create a yummy lamb-tasting dish from vegetables?
Here is a quick guide on how to create a perfect one-dish meal with a vegan ground lamb substitute.
Ingredients
Dry ingredients and wet ingredients to create vegan lamb
1/4 cup nutritional yeast
2 cups of vital wheat gluten flour
1 tsp of onion powder
1 tsp of garlic powder
2 tsp of beetroot powder
1 and ¼ tsp of Kosher salt
½ tsp of ground black pepper
Fresh mint
1 cup of water
2 tbsps of olive oil
2 tbsps of liquid aminos
3 sliced garlic gloves
2 tsp of tahini
For the simmering broth
1 cup of dry red wine or vegetable stock
6 cups of water
2 tbsp of liquid aminos
Few sprigs of rosemary
Few fresh mint
For the marinade
½ cup of olive oil
2 tbsp of liquid aminos
1 tsp of tahini
1 tsp of maple syrup
1 tsp of dried oregano
2 tbsps of fresh lemon juice
Peppercorns
Fresh mint
Extras
4 potato wedges
2 tomato wedges
½ chopped onion
Fresh rosemary
Peppercorns
2 garlic bulbs
Instructions
Prepare the vegan lamb
Step 1: Combine and whisk all the dry ingredients.
Step 2: Transfer the mixture to a standard food processor, add the wet ingredients in, and gently mix the combination until it has a sticky texture like ground meat.
Prepare the simmering broth.
Step 3: Mix all the prepared ingredients in a big pot and then boil.
Step 4: After boiling, it'd better put the vegan lamb into the simmering broth. Then, cover and simmer the mixture for 40 minutes.
Step 5: Take the lamb out of the stock and let it cool down for around 20 minutes.
Step 6: Set the oven to medium heat.
Prepare the marinade and the herbed vegetables.
Step 7: While waiting for the vegan lamb to get cool, combine and blend all the ingredients for the marinade in a food blender.
Step 8: Add the chopped onion, potatoes, and tomato wedges in a large bowl. Then, mix the vegetables with lemon juice, olive oil, salt, ground black pepper, and paprika.
Complete the vegan Greek roasted "lamb."
Step 9: Lay the parchment paper in a large roasting pan, then put the vegan lamb on it.
Step 10: Add the garlic bulbs in the corners of the parchment paper, add the garlic, peppercorns, and fresh mint on the top of the joint, and spread the marinade on the lamb.
Step 11: Add herbed vegetables to your dish's base. Then pour more sauce onto the joint.
Step 12: Roast the lamb along with vegetables for 1 and ½ hours. During this process, you need to baste the vegan lamb with sauce from 3 to 4 times to avoid it drying out.
Wrapping Up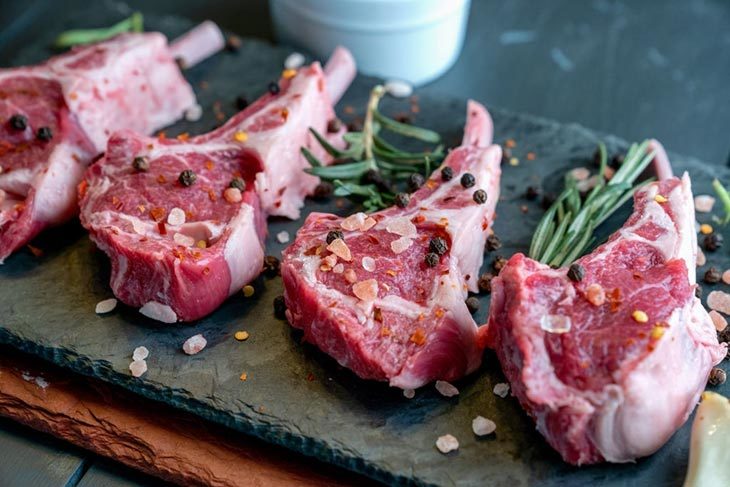 Here you know what lamb substitute you can use to replace lamb whenever your recipes call for this fantastic yet expensive ingredient.
If you still have any questions about these alternatives, please let us know through the comment box below. It is our pleasure to help you out on the journey to create fantastic meals.