6 Lard Substitute Options & Suitable Replacement Ratio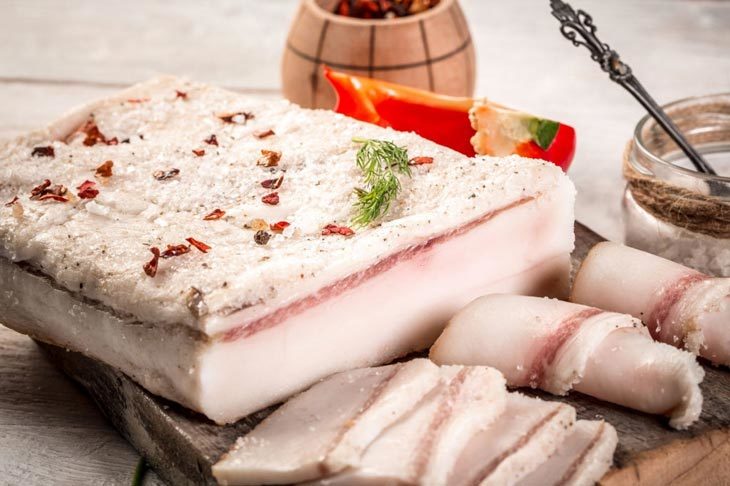 For years, lard ingredients have been commonly used for the pie crust or dishes like cookies. People use it in baking, frying, and tortillas, beans, to name but a few.
Assuming that one day you find no lard left in your kitchen. Which should you choose as a lard substitute?
There is an uncountable number of products that you can use in place of this ingredient. For example, many chefs love substitutions, including butter and coconut oil, while others prefer fruits like avocados and bananas.
So, what is the best substitute for lard?
If you are still on the fence, let us help with several suggestions. Among them, you can find recommendations, namely, vegan substitute for lard, lard substitute for baking, lard substitute for bread, and lard substitute for cookies.
What's Lard?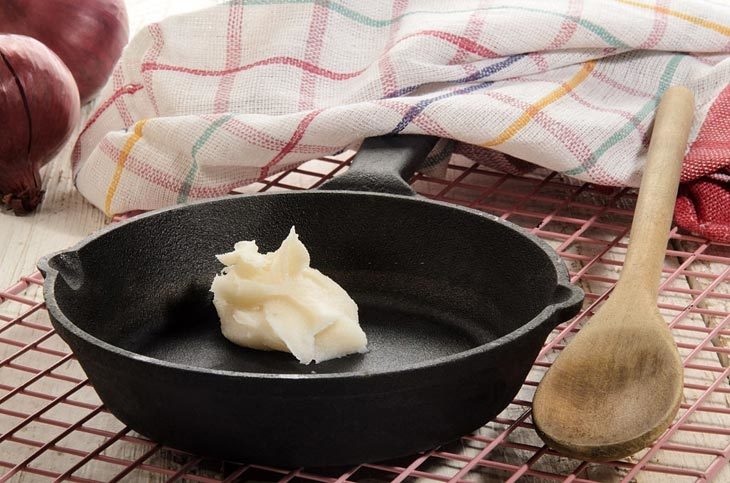 When it comes to lard, we immediately think about an ingredient of 100% animal fat (mainly from pork). Besides its popular name, you can call it "tallow" (another name for lard) as well.
Tallow is the result of a rendering process. Put, you choose the fatty body cuts of the pork (butt, belly, shoulder) and render them till they get melted completely.
After that, it is time to separate the fat from the meat. The tallow tends to solidify (becomes the cold lard) when refrigerated. It will become an opaque and smooth cooking substance.
However, is lard Halal? And is lard Kosher?
The answer for both is, undoubtedly, NO with reasons as below.
In Halal: Halal allows Muslims to consume any edible saltwater or freshwater creature like lobster, fish, crab, shrimp, etc. In addition, they can eat beef, lamb, and chicken. Nevertheless, pork is strictly prohibited.
In Kosher: Kosher does not prohibit eating freshwater and saltwater creatures as long as these animals have both scales and fins. By contrast, meat from terrestrial animals may be acceptable except pork.
Recommended Lard Substitutes
Butter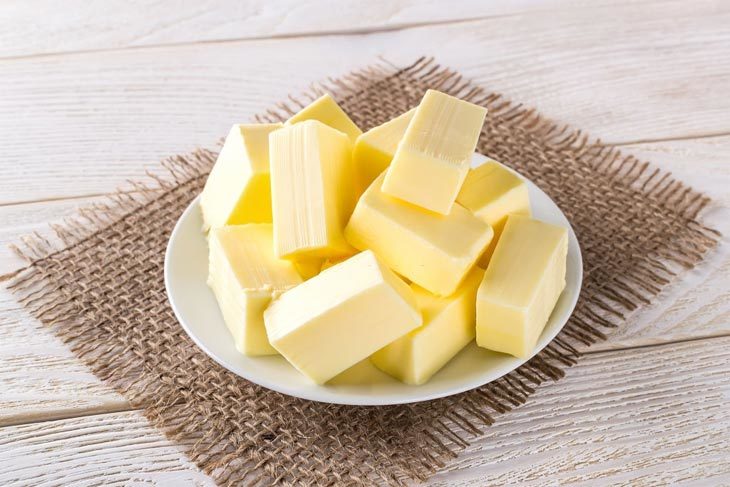 One backup idea which can work as the best lard replacement in most food ingredients is butter. People often use it for baking cake applications, roasted poultries with crispy skin, making batters, and so forth.
For more details, butter is a blend of fat globules, salt, and water produced from a cow milk churning process. For years, it has been widely used in Northern America, European countries, and many other places.
Thanks to this minor modification with your recipes, it can help keep the same texture and taste of the final product. Moreover, this ingredient is not as rich in fat as the tallow. You need to add more amount of butter to get the same results.
However, it still has a drawback related to smoking. When cooking on high heat, butter tends to get burnt much easier than tallow. Thus, a disk needed to cook on a high heat like stir-fry should not be paired with butter.
As we mentioned above, the tallow content is fat. Hence, it also requires pure butter for replacement, and it's linked to many health perks as well.
Numerous brands sell their butter with around 85% fat only on the market. It would be better to increase the butter amount in your recipes in this case.
Replacement ratio: About 284g of butter is for 205g of tallow.
Coconut Oil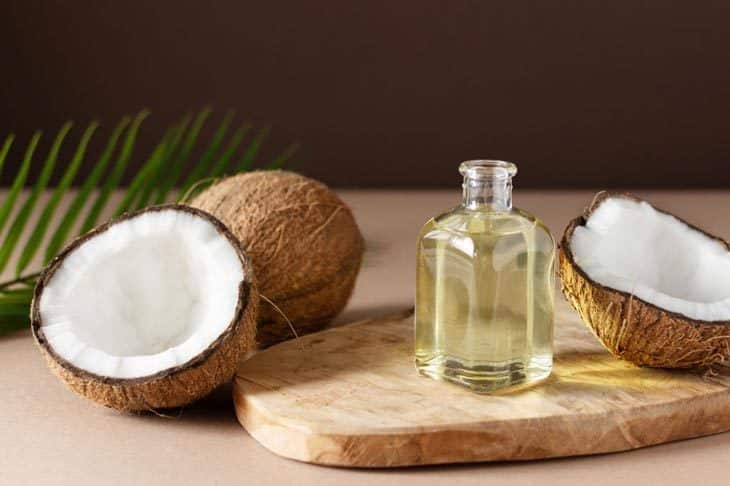 While butter seems not a good substitute for lard when cooking on high heat, coconut oil brings a better story. Like tallow, this replacement has a relatively high smoke point which ranges from 350°F to 400°F. The more refined this oil is, the higher its smoke point.
In particular, coconut can bring numerous potential health benefits. It contains the lauric acid traveling to your liver before being converted into energy. Thanks to this compound, the amount of fat stored in your body will go down.
Generally, people usually use coconut oil for biscuits and cakes. Also, it is a good idea as a healthy fat source for plant-based recipes.
One note is that this lard substitute imparts a strong coconut flavor. For many people, it may drive them insane. You can reduce the amount or try some other options as a solution.
Replacement ratio: Using an equal amount of coconut oil to replace the original ingredient in various grilling, baking, and pan-frying recipes.
Olive Oil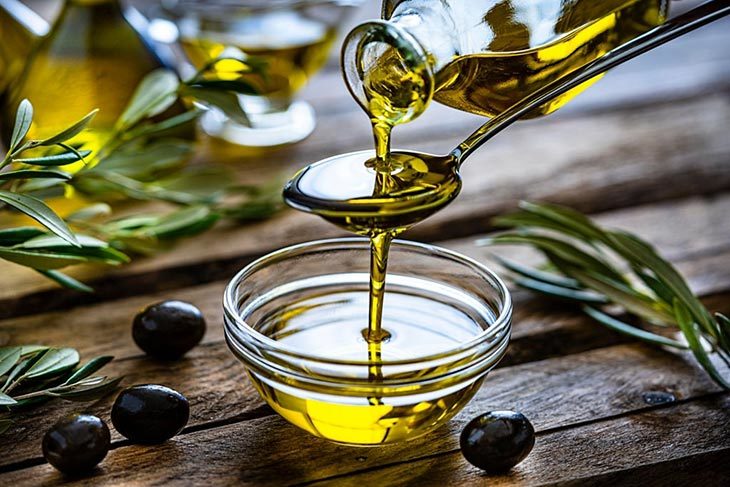 Another replacement that you can apply in plant-based recipes is olive oil. Also, it is quite common for those who follow healthy diets and love using good fat content.
In comparison with the tallow, olive oil seems to be superior with some advantages. It contains a higher level of calcium which is good for bone health.
Plus, the potassium content of olive oil holds a key in improving muscle contract and maintaining healthy blood pressure.
People use this substitute in baking or making a salad at most. Plus, it would help if you kept in mind that olive oil is not appropriate for all dishes due to its mild taste.
In terms of the smoke point, you can find this information on the bottle of olive oil. Generally speaking, it comes with a considerably low smoke point. Hence, it is a bad idea to add olive for dishes like stir-frying.
Replacement ratio: Replacing olive oil for tallow on a 1:1 ratio is always the best choice.
Avocado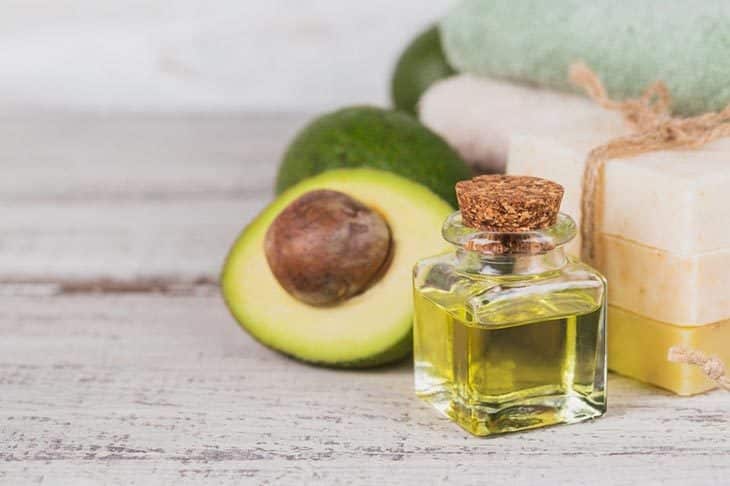 Known as one of the best stars in healthy diets, avocado is truly an indispensable part of the recommendation for the lard substitute. Avocado bears a mild flavor along with a creamy texture if you mash it well.
When adding some avocado, your dish can get an increase in fat content as well as improve its flavor. Not only that, avocado contains many essential nutrients, namely, folate, vitamins K, C, and potassium.
One trade-off when using avocado is that its fat content can change your food color, taste, and texture after processing.
It is suitable for baking foods, including cookies, bread, and muffins. But we do not suggest using it for recipes such as tortilla and pie crust.
Replacement ratio: 115g of mashed avocado is for 205g of tallow.
Mashed Banana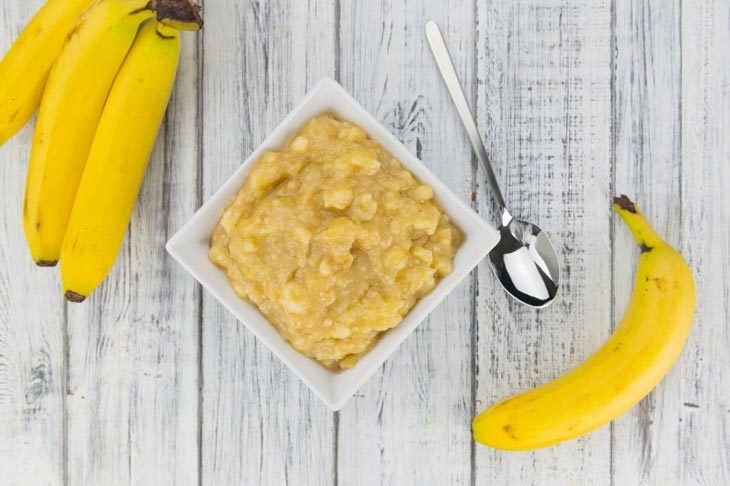 In comparison, mashed bananas tend to be greatly superior to other substitutes on the list. It can help cut down the percentages of calories and add more nutritional value to your foods.
This fruit is rich in vitamin C, B6, potassium, and fiber for more details.
Mashed banana is not the best substitution for lard in most savory recipes. In other words, it cannot do a better job of the cooking oil for sure.
With a natural sweetness, a banana after mashing is suitable for baking goods like muffins, cakes, and bread at best. But you should consider some adjustments for sweetness in the recipes.
Replacement ratio: 113g of mashed banana is equivalent to 205g of tallow. If you do not like a strong sweetness, it will help to reduce the banana amount.
Vegetable Oils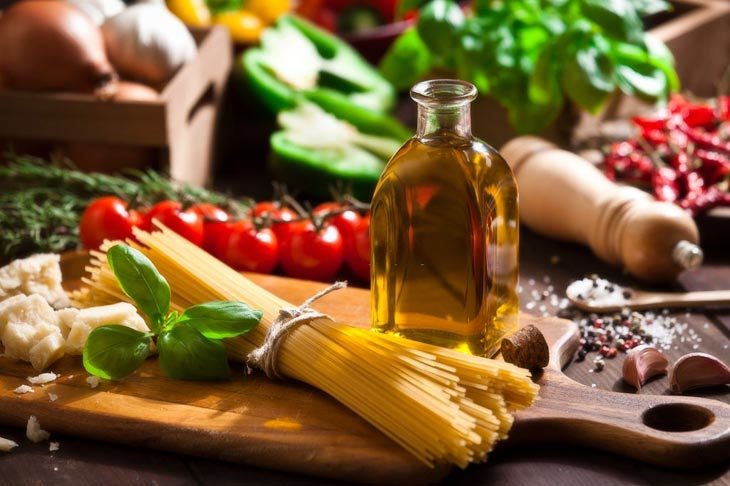 Baking and cooking are the two most common applications of vegetable oils as the lard alternative. Because of the high smoke points, it becomes an ideal choice for most pastry chefs and cooks when using high heat like sautéing and stir-frying.
As for baking recipes such as cakes and cookies, applying vegetable oil can make the mixture much denser instead of as tender as tallow. Additionally, we suggest mixing oil with some water for texture improvement with tortillas.
Replacement ratio: 191ml of vegetable oil is for around 205g of tallow.
Conclusion
From the list above, you can see plenty of alternative products for the lard ingredients. In particular, it is not too difficult to search for them in any supermarket or convenience store at all. The lard substitute cannot bring 100% the same texture and taste as the original ingredient.
That said, by trying tons of creative ideas with those replacements, having great dishes is still possible. So, good luck with cooking!