What To Do With Your Leftover Fried Rice?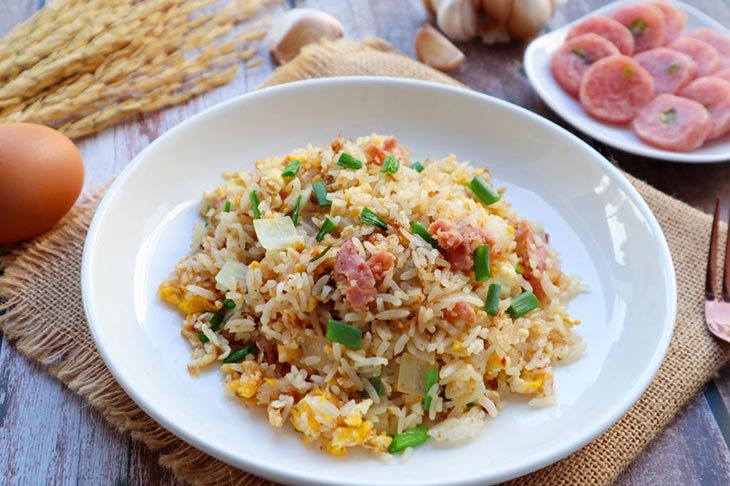 Your family has had a delicious meal for dinner, but there is so much leftover fried rice. It feels frustrating, especially when you have no idea what to do with the leftover food.
The question that keeps coming to your mind is 'what can I do with leftover rice?'. Fortunately, you can do so much with the leftover meal and still get your family to enjoy another meal, another time.
Do not trash the leftover fried rice into your trash bin just yet. You can incorporate a new dish or several new dishes from these leftovers.
If you wonder if the new meal included will taste as fresh, you need to worry no more.
Here are a few ways of re-making your leftover fried rice:
Turn Your Fried Rice into a Crispy Cake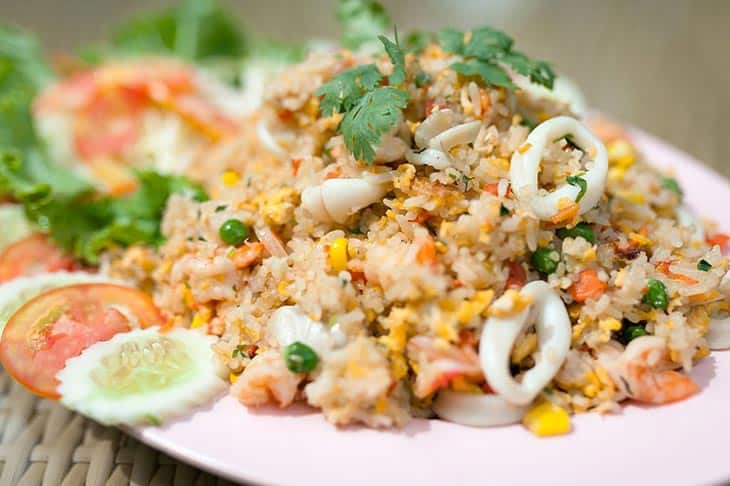 You can now empower the inner chef in you and get all crispy cake ingredients. The only addition you have in this case is your leftover fried rice.
Please start the process by having one egg and mixing it into a teaspoonful of flour. Add the leftover rice into the coconut flour mixture.
Get a skillet and heat a little of your olive oil in it. Once your pan is heated, pour the rice mixture and squish it into a single layer to allow for even cooking.
Allow your rice to cook for at least five minutes until it has a golden crust.
Once your rice is ready, keep incorporating more ideas like cutting a ripe avocado on top of the ready crispy cake.
Your leftover rice is prepared to have again as a meal with family. You are guaranteed you will enjoy this new recipe.
Make a Fried Rice Inspired Breakfast
Just like having so much pizza in the evening and storing it appropriately for breakfast the next morning. You can do the same with your leftover fried rice.
The difference is that you will not do not have it as plain fried rice with your family the following day. Ever heard of yoshoku? This will help you answer the question, 'what can I do with leftover rice?'
Yoshoku is a Japanese adaptation of the western fare. To have your yoshoku from the leftover fried rice:
Saute the rice until thoroughly heated.
Place it aside and work on your eggs.
Use your leftover oil to make the omelet, and add your leftover rice to fill the fold.
After doing this, top it with some ketchup and enjoy your yoshoku. If you have some heartier cravings you wish to fulfill, you can add in some garlic and bacon.
Make a Good Miso and Rice Soup
Another delicious meal you can have from your leftover fried rice is incorporating it into your miso and rice soup. Ensure that you get some good quality miso paste.
Whip it into a bowl of broth and add your leftover fried rice into it. While a good miso paste is a bit pricey, it will last you some time.
You will not only use it as an ingredient in your leftover rice but for other delicacies as well. Once your mixture is ready, add a few green onions and some edamame.
You have a whole new delicious meal to enjoy on your own or with your family.
Make a Good Leftover Rice Omelet
You can otherwise call this new recipe omurice. It is a fancy name used for the outcome of mixing the leftover rice with your omelet.
In simpler terms, your leftover rice is just but a top layer in the omelet and a good meal to enjoy for breakfast with your family.
While having leftover fried rice in different recipes is a great idea, you also need to be on the lookout for how you reheat it. There are a few different ways to reheat fried rice to ensure it is safe before consuming it.
Heat in a Microwave
This is a super-fast method but has the disadvantage of drying out the rice. To avoid this, add some liquid, like water, into your rice and reheat it for a few minutes.
Heat in a frying pan
While using a frying pan to reheat your leftover fried rice, stir it well to ensure the heat is evenly distributed.
In addition to the above methods, you can also use an air fryer to reheat your leftover rice. It comes in handy, especially when you do not own a microwave. It is the best appliance when you need to reheat fried foods.
Conclusion
There is no best way to reheat fried rice. However, it is essential for every method you incorporate to follow all the necessary steps.
This will ensure that your rice is heated evenly and is safe for consumption. Your leftover rice is not ready for trashing until you have tried a few different recipes to make a fantastic meal.