We often use lemon extract in cooking, especially in making desserts, for its high acidity and unique but comforting aroma. This extract is easy to buy, quick to make at home, and can be stored for a long time.
Suppose that there is no lemon extract left in the kitchen, is there any compatible flavor to replace it? Well, based on our experience, there are at least ten options available. Not all of them share the exact flavor profile as lemon extract, but still replaceable. We will clarify the reasons below
Now, let us analyze the top lemon extract substitutes for you to pick from.
What Is Lemon Extract?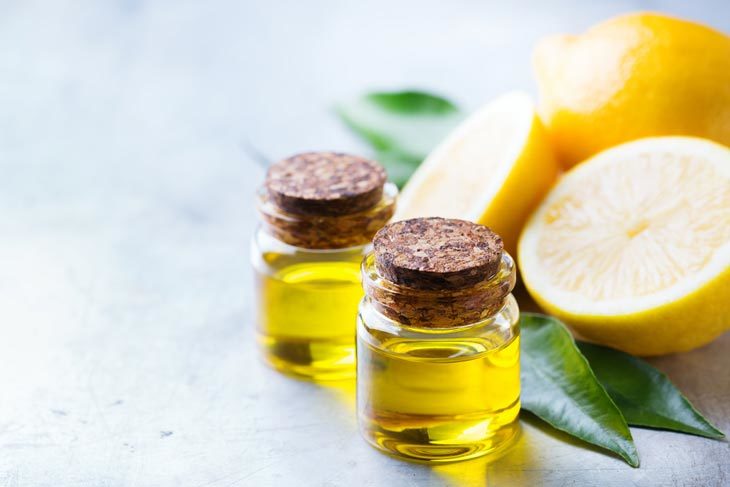 To begin with, let's clarify what lemon extract is. The lemon zest first gets soaked in the alcohol and oil-based, and slowly after, the essence releases. Infusing the oil into that alcohol-based mixture, and you will have the lemon extract.
The lemon extract has the same flavor like lemon, or even a bit more citrusy and acidic. The citrus fragrance is also stronger. If you seek a tart, acidic juice with a strong but comforting aroma, lemon extract is the best option to think about.
With the liquid form, good smell, tart but sweet taste, high nutrition amount, and concentration level of 77%, lemon extract can be used in making desserts, dressings, baking, pickles and marinades.
Lemon Extract Substitutes
Compared to other lemon products, this extract is the one that provides the strongest and most tart lemon flavor. If you are looking for a substitute for lemon extract flavoring, then it's necessary to consider the level of acidity of the food.
1. Lemon Juice
Is lemon extract the same as lemon juice?
Well, the juice is less concentrated. While the extract is made from soaking lemon into oil or alcohol-based liquid, juice contains essence and water.
If you want to use the juice to substitute extract, remember that it's better to add more than less. For example, use two teaspoons of juice for a tablespoon of lemon extract.
In case you are making desserts or dressings that are not in liquid form, experiment carefully before replacing extract with juice because lots of liquid may ruin the final dish.
2. Lemon Essence
Are lemon essence and lemon extract the same? Well, they are not. Let us clarify: essence is the industrial product after going through the manufacturing process. It involves chemical substances and artificial colorings. Meanwhile, the lemon extract contains no chemical involvement at all.
That being said, lemon essence is more versatile than the extract. It has colorings and preservatives, so when used in desserts, the food will look tastier.
However, there is one problem with essence: it does not have much acidic taste. If you choose this choice, your food will look colorful and catchy, but not much tart.
The ideal ratio for using essence is 1:1. One tablespoon of the lemon extract is equivalent to one spoon of lemon essence.
3. Grated Lemon Peel
Grated lemon peel or lemon zest is the product of peeling the final layer of lemon fruit, or using a zester, then grounding it into smooth pieces.
Can we use the lemon zest as a sub for lemon extract? Well, we can, in some cases!
Unlike the above recommendations, lemon peels are in solid form, so if there are recipes that cannot use too much water (especially menus with dairy products), you can use lemon zest instead of juice and essence. It will not change the form of the dish!
Grated lemon peel isn't too acidic nor has a strong fragrance, which means you can use it to replace extract with the equivalent amount, or even more if you like.
4. Lemon Oil
In the second section, we have mentioned that lemon extract is made by soaking lemon fruit into the oil-based mixture, right? That oil is lemon oil.
That being said, you can substitute lemon essential oil for lemon extract because oil is one of the original ingredients in making extract.
When comparing lemon oil vs lemon extract, the former is much more citrusy and tart. The smell is on the same level, though. In case you choose lemon oil as a substitute, then keep in mind that: use only a little amount of oil to replace extract.
Based on our experience, the standard ratio is ⅛ teaspoon of lemon oil for a teaspoon of lemon extract.
5. Orange Extract
We have discussed a lot about lemon products above. You may come up with the concern: Is there any other citrus plant suitable to replace lemon extract in cooking?
The answer is: Yes – orange is compatible, too! In terms of flavor, orange is tart and citrus like lemon. Lemon extract and orange extract, made in the same procedure, can be used interchangeably too!
Orange extract is somehow sweeter than lemon extract, and the citrusy level is lower but insignificant. If you are using orange to alternate lemon extract, it's fine to use the same amount as lemon extract.
6. Lime Zest
Besides orange, we find another fruit from the citrus family compatible for replacing lemon extract – lime. Among lime products, we will introduce lime zest first.
Lime zest is also made from peeling off the exterior layer of the mile zest, just like the lemon zest. The taste it provides is bittersweet and acidic, but the bitter level seems higher than lemon zest.
We advise you to use lime zest in cakes, ice creams, or desserts in general. You can add lime extract with the same amount as lemon extract.
7. Lime Juice
If we can use lemon juice to substitute lemon extract, why don't we consider lime juice? Lime and lemon share a similar taste.
Lime juice is very similar to lemon juice. They both have the citrusy smell, the bitter at first slurp, the vitamin C elements, and most importantly, the tartness. If we have to compare these two, then lemon is sourer, and lime is more bitter.
When alternating lime to lemon, you can use two tablespoons of lime juice for one teaspoon of lemon extract. Lime is less sour, more bitter, right?
8. Lime Oil
Lime oil is made from the same process as lemon oil and used for the same function in the lime extract. This seasoning provides a tart and acidic taste to the dish without any uncomforting smell.
Compared to lemon oil, lime oil is less sour and more bittersweet. That is the point we love about this food!
We advise you to use only ⅛ teaspoon of lime essence for each lemon extract teaspoon. Please keep in mind that the flavor will be absolutely bitter and tart at the same time!
9. Limoncello or Other Liqueur
Let us introduce you to a special substitute for lemon extract in baking you may never think about – limoncello. If your family does not have any underage people, then go ahead. If had, please skip this section, gal!
What is limoncello, anyway?
Limoncello is an Italian lemon-flavored drink made by soaking lemon peels in a high amount of concentrated alcohol. Thus, this drink provides a super-strong citrusy and alcohol-mixed flavor.
In our viewpoint, limoncello is such a great lemon extract. The pungent smell, blending with tartness and acidity, makes a strange but interesting experience in general.
If you use limoncello (or other citrus-originated liquor) to alternate lemon extract, use 1 or 2 tablespoons of liqueur for every spoon of citric acid extraction called for in a recipe.
10. Vinegar
Last but not least, you can use vinegar as a sub for lemon extract. Among many vinegar variants, white vinegar seems to be the most suitable one.
White vinegar is highly acidic, just like lemon extract. Yet, there is one weird point about this seasoning: it is acidic, but it tastes plain! As a result, you cannot use it in desserts because it has no flavor at all. Salads, dressings, or other stir-fried dishes, on the other hand, seem to be more suitable.
If you want to raise the sourness in your food but remain using vinegar, consider mixing lemon juice with vinegar then.
How To Choose A Lemon Extract Substitute?
Here are the top factors to consider about choosing the best lemon extract replacement:
Which food are you making?
Are there any dairy products in it?
Is it required to be in solid form?
What is your desired taste?
The first factor of concern is the taste of the final product. Based on the recipe, is it a must to be extra bitter, or extra tart, or mild sweet? Can you add a pinch of citrusy aroma to it? These questions all need to be considered before choosing a substitution for lemon extract.
Thinking about the final dish is also beneficial. Let us clarify through one example. If the lemon extract recipe requires one tablespoon, then when using lemon juice which is less sour, you have to start with two spoonfuls of juice to balance the taste.
The next point to think about is "Is there any dairy product inside the final dish?". Why do we need to care about it, though? Well, most of the seasonings on this list are citrus fruits.
When it comes to the taste of citric like passion fruits, lime, orange, what could you see? Acidic taste. Therefore, when blending citric with dairies, acid can curdle dairy or cause harmful chemical interactions. Please ensure that the acid can blend well with dairy elements without any side effects.
Lemon Extract vs. Lemon Juice – What Are The Differences Between The Two?
Origin
Lemon juice is made by squeezing lemon fruits and collecting the water extracted from the pith. Meanwhile, the extract is prepared with peel and alcohol.
Taste
Compared to lemon juice, the citrus extract is much more acidic and pungent. The aroma of the extract is also stronger than juice.
The juice, on the other hand, is blander and more edible, with a less distinct smell.
Uses
You should base on the taste of each seasoning to choose how to apply it in cooking. To be more specific, the extract is less watery than juice, and the flavor profile is stronger. If you demand the strong citrusy "color" in food, choose extract instead.
The case is the opposite in some citrus drinks like lemon cocktails, lemonade, or daiquiri lemon. It is impossible to use lemon extract. We need a "pleasant" and mild acidic-and-sweet taste of lemon juice.
Storing
Lemon extract is easier to store for a long period. You don't have to care much about the temperature and humidity of the room. Meanwhile, lemon juice has a shorter shelf life and storing fresh lemon fruits also consumes more time.
How To Make Lemon Extract?
In the first part, we have briefly answered the question, "What is lemon extract made of ?". Now, let's dive deep into details.
Lemon extract ingredients include two lemons, a peeler, and about 8 ounces of vodka. First, peel or grate off the lemon skin as carefully as possible. Avoid cutting the pith because it is bitter.
Next, soak the lemon peel into the vodka-full jar. Please remember that the alcohol must cover the peel. Close the lid and wait for six weeks.
Then, drain the liquid to remove the lemon's skin and transfer the final extract to another jar. Your DIY pure lemon extract is ready to serve.
I have a homemade lemon extract recipe with more details if you'd like to take a look.