6 Best Lemon Thyme Substitute Will Make You Surprised
It's summertime, and it would be lovely to have a glass of cool lemonade under the bright sun. No one can deny that lemon and its siblings, including lemon thyme, are essential ingredients to cool off the hot weather. There are many foods and drink recipes that you can twist with lemon thyme because of its freshness and herbalism.
However, if you accidentally run out of lemon thyme in the middle of your cooking, can you use any other ingredient like lemon thyme to replace it? Let's check out what is the best lemon thyme substitute in this article!
What Is Lemon Thyme?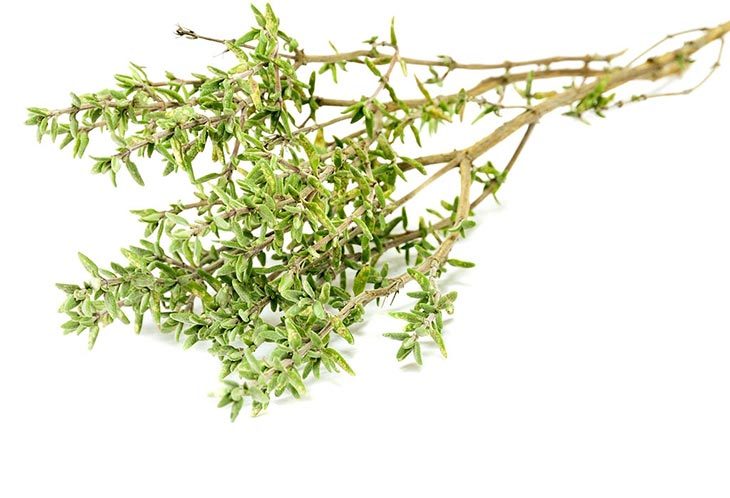 Since many of you haven't been familiar with lemon thyme, let's have a quick look at what lemon thyme is. You can find lemon thyme as green, shrub-like herbs growing in multiple branched stems. Their leaves are tiny green, growing in clusters lance-shaped.
People usually harvest lemon thyme in the summer when you see flowers growing at the stem's ends. When it comes to flavor, lemon thyme is citrusy and somewhat bitter like any herbal flavor.
You can smell a signature lemon-like smell coming out from lemon thyme bunches. That is why these lovely greens are used in culinary as a lovely seasoning herb and gardening as a bee attractor.
Recommeded Lemon Thyme Substitutes
So, what can replace thyme? Let's find out what can be used instead of thyme:
1. Lemon zest + thyme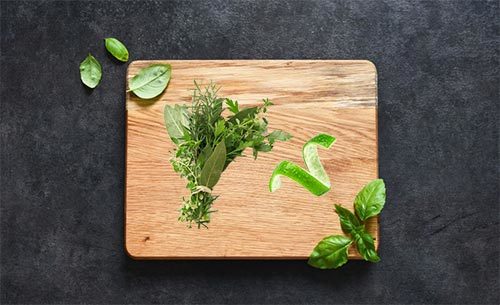 As we all know, lemon zest is a lemon extract that resembles lemon most in flavor and texture. It is a great substitute for orange zest that is commonly used to enhance the citrusy flavor in any dish. That is why the combination between lemon zest and thyme can make up a perfect thyme replacement.
Compared to lemon thyme, common thyme is more popular as you can easily find them sold in the herb section in any market. To your surprise, lemon thyme and common thyme have the same appearance and have the same herbal characteristic in flavor.
The most significant difference between the two thymes lies in the scent. While lemon thyme grows with a lemony sense with a woody tone in flavor, common thyme does not reflect the same characteristic. However, with the help of lemon zest, common thyme will reflect the signature lemony fragrance like lemon thyme.
This combo is an effective lemon thyme substitute as common thyme provides the same appearance and texture as lemon thyme, while lemon zest boosts the lemon background. You will have a lemon thyme substitute that resembles both texture and flavor.
To mix a good lemon zest and thyme ratio, you need three teaspoons of fresh thyme leaves with one teaspoon of lemon zest. The lemon zest can come from any lemon you like, including Meyer lemon substitute. If you want a more lemony flavor, feel free to add more lemon zest and adjust the flavor according to your preference, but remember not to overpower the dish with too much lemon.
2. Dried lemon thyme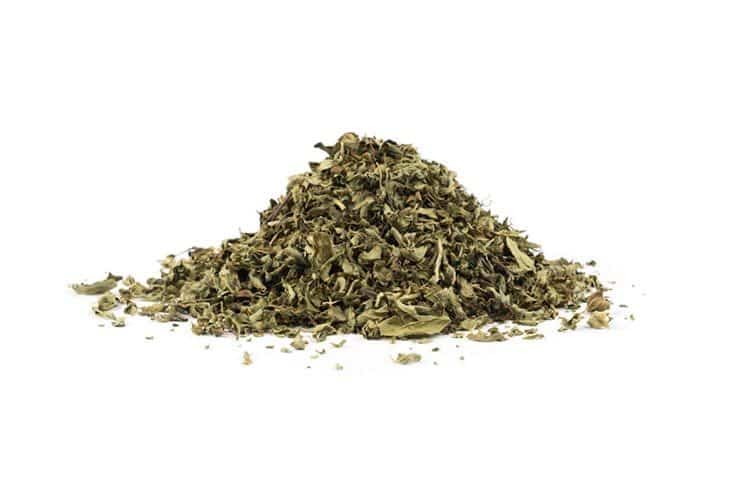 Nothing can resemble lemon thyme better than lemon thyme itself, right? Instead of using lemon thyme, you can use dried lemon thyme instead. If you are lucky to find a jar of dried lemon thyme in the dry herb section, don't hesitate to purchase it to use as a thyme leaves substitute.
Although it will be difficult to switch from fresh to dry thyme in some recipes, dried lemon thyme will deliver the same herbalism and lemony flavor as lemon thyme. Its flavor is not as vibrant as fresh thyme, but it's a cool getaway if you want to tone down the sour flavor.
The best way to use dried lemon thyme is as tea ingredients, salad toppings, any dish that can complement the dry texture of dried lemon thyme.
A simple notice you should remember before substituting lemon thyme with dried lemon thyme is there is a difference in pungency. Although dried lemon thyme does not include much lemon flavor like fresh one, it is much more pungent because of the dry characteristic. It's best to use half a portion of dried compared to fresh, and increase the amount slowly until you reach the desired flavor.
3. Lemongrass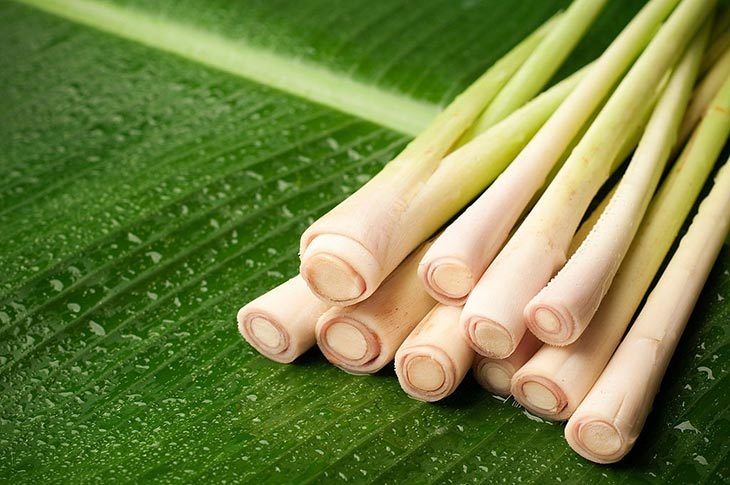 If you are a fan of Asian cuisine, you must be familiar with lemongrass. It is a long, thick grass with lemon peel extra and essential healthy oil. You can find lemongrass in many Asian-inspired dishes, including sweets like the Chinese ginger candy recipe since it delivers a delicate, gentle smell and flavor to proteins, which makes up a signature flavor to any Asian dish. That's why you can use lemongrass to substitute lemon thyme and receive a cool flavor in return.
Lemongrass's flavor consists of a gentle lemony flavor with a heavy hint of ginger. It brings exquisite flavor to proteins such as pork and fish. Although lemongrass's flavor is not completely identical to lemon thyme, its special characteristic can elevate your dishes rather than using lemon thyme only.
When it comes to texture, you need to cut lemongrass into small pieces when needed to make it resemble lemon thyme's small appearance. However, if you don't need a substitute for thyme leaves that resemble lemon thyme entirely, try to put a whole piece of lemongrass into your dish to use as garnishes and flavor booster.
You will be surprised by how impactful lemongrass poses into your recipe's flavor when you let lemongrass sit in the dish.
Besides fresh lemongrass, you can substitute lemon thyme with dried or oiled lemongrass. If you want a long-term option, substituting lemon thyme, lemongrass oil, or powder will be a great choice as they last longer and are easy to mix in any recipe.
4. Lemon balm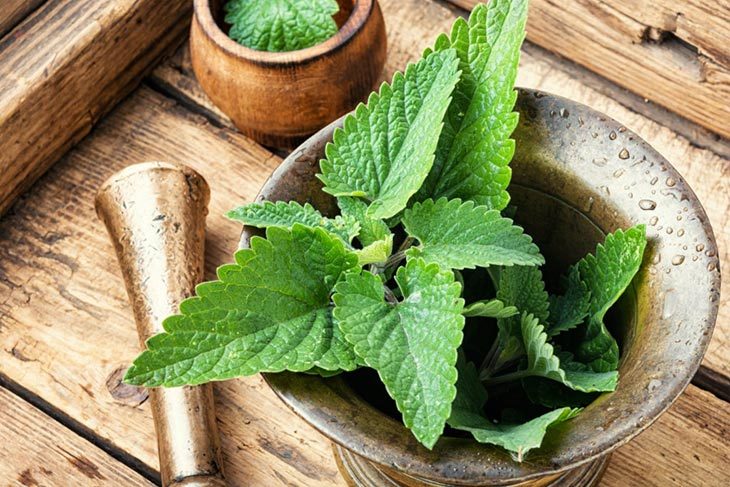 Although named lemon balm, it is, in fact, a mint family member. With this origin and its flavor characteristic, you have a lemon thyme alternative that is both lemony and minty. Lemon balm or lemon balm substitute makes the great company in seasoning recipes, bringing in the cool summer tone with its unique flavor. Try to include lemon balm to replace thyme in salads, seafood, and pasta to recognize its great use and flavor.
5. Lemon verbena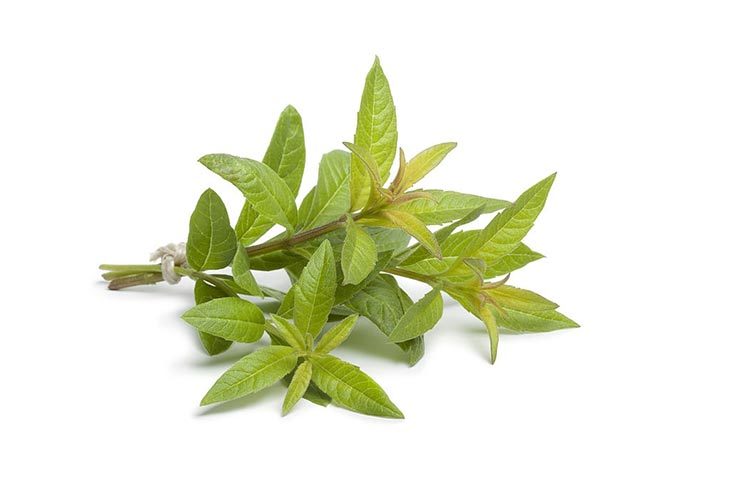 If you are looking for a distinct lemon with an herbal sense, lemon verbena is a perfect choice. These lemony fruits have a mild ginger profile and lemon sense, making their flavor gentle and floral in delicate dishes.
The possibilities of using lemon verbena are endless, from savory dishes to even sweet treats like ice cream. For a more healthy option, utilize lemon verbena or lemon verbena substitute in tea or oil making.
The only thing to notice is that you need to zest lemon verbena before substituting lemon thyme as its texture is quite tough. Chop its skin finely, and there you have a powdered lemon thyme substitute to use in every dish.
6. Sage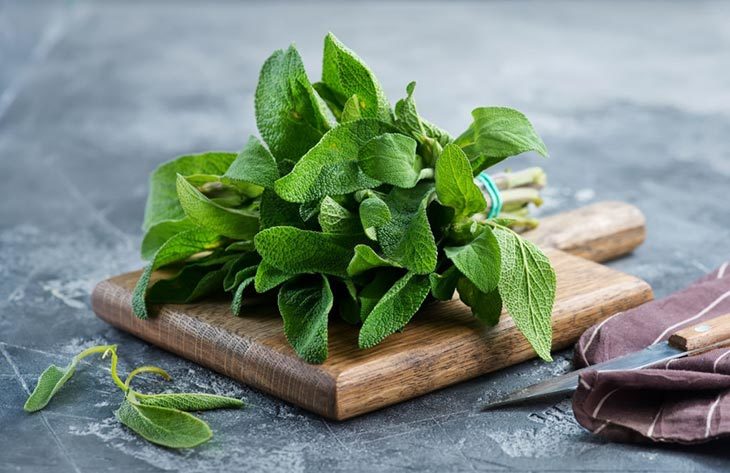 Last but not least in the lemon substitute list is sage. Unlike other substitutes, sage is more earthy and subtle in flavor, making its lemony flavor not astounding but more gentle with a minty and peppery taste.
For this profile background, it's best to use sage in heavy-protein dishes such as roasted lamb and duck to increase its pungency. However, you can still use sage with bright, lightweight dishes to highlight its unique lemony tone. Use sage with half a portion compared to lemon thyme, and you will have a fantastic substitution.
What Are Tips To Remember When Substituting Lemon Thyme?
After knowing "What can I substitute for thyme?", you need to follow these tips below to find out the best alternative for your dishes:
If you want to taste lemon thyme flavor to the fullest, use lemon zest and thyme or dried lemon thyme. These two replacements bear the most similarities to lemon thyme without providing any extra flavor, so it's the choice to go for if you want to maintain the lemon thyme flavor in your recipes.
If you want the extra flavor to your dishes other than just lemony flavor like lemon thyme, try different substitutes like lemongrass, lemon balm, lemon verbena, and sage. Besides the lemony flavor, these herbs have an extra taste background, such as mint and pepper, which can give your food a different perspective.
The Final Words
That's the best lemon thyme substitute we can list out for you. There are many choices of lemon thyme substitute to choose, each substitute with a different background but can deliver a cool lemon-like flavor to your dish. Thank you for reading our article, and we will see you in the next article. Enjoy your lemon thyme substitute!