10 Finest Nigella Seeds Substitute For Your Recipes
Many people ignore nigella because it is not important, but it is the soul of some dishes. It enhances the taste, increases the appetite, and is also good for your health.
However, if one day you find that the seeds in your house are out of stock and don't know what ingredient can be a good nigella seeds substitute, this article is for you.
Here are the 10 finest nigella seeds alternatives for your recipes and how to distinguish each type of seed to suit each dish you cook. Let's discover the flavor of each seed.
10 Common Ideas For A Nigella Seeds Substitute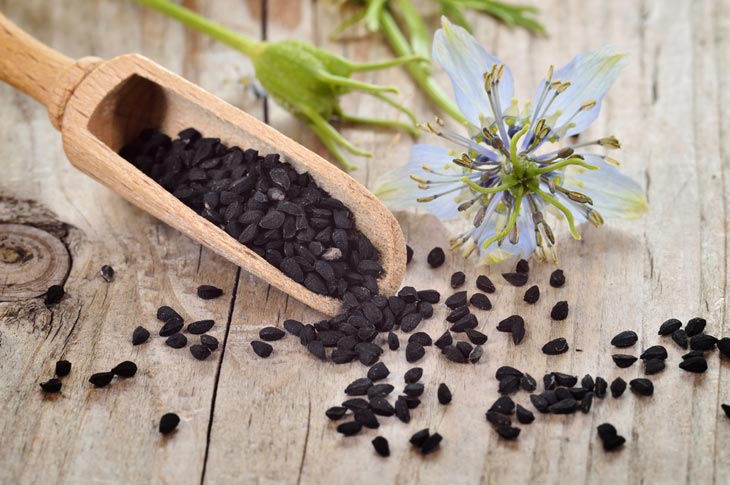 1. Celery Seeds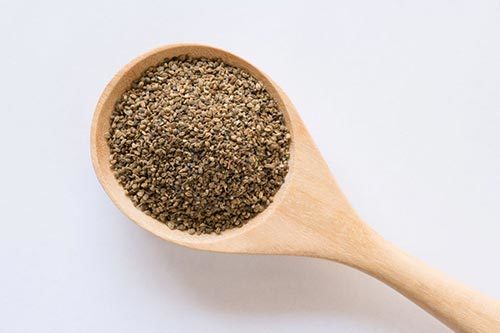 Celery seeds are the first substitute for nigella seeds because it has almost the same taste as nigella. It is derived from the wild celery plant.
The only difference between these two seeds is that celery seeds are usually more bitter than nigella ones. This seed is also rich in nutrients like nigella.
Usually, celery seeds are used in stews or baked goods, as their bitterness will be reduced. It is also used in salad dressings in the form of pre-ground celery seeds.
If you cannot adapt to its bitterness, you can mix it with lemon juice as the sourness will reduce the bitterness. Its taste will be no different from nigella seeds.
2. Cumin Seeds Or Powder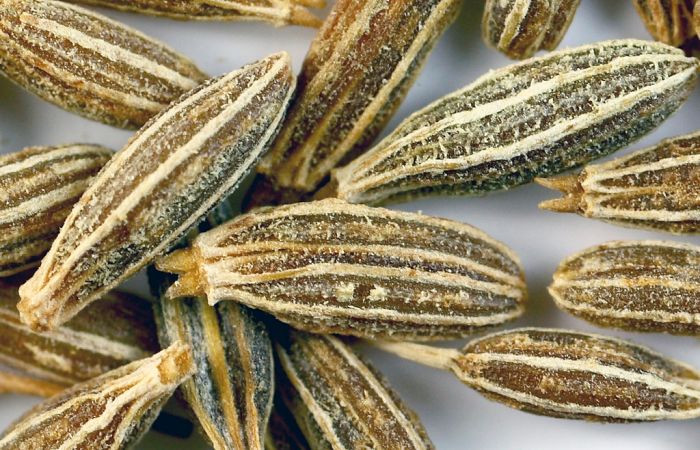 Although derived from two different plants, the taste of cumin and nigella seeds is not much different. Cumin will add an earthy, warm touch to your dish with a spicy undertone.
The best food for this ingredient is bread and pies. You can sprinkle them on top and then bake for a pleasant aroma and more depth of flavor when enjoying.
Besides, you can also use cumin powder instead. However, it is only suitable for hot dishes such as curries or used to make dipping sauces and seasonings for soups.
3. Mustard Seeds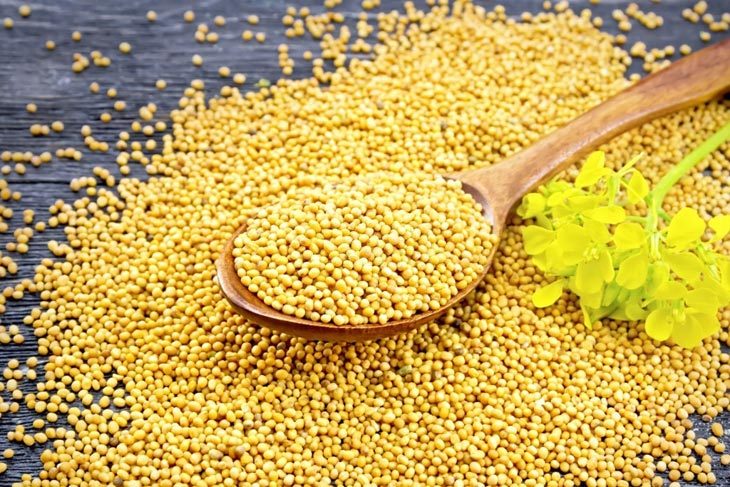 Black mustard seed is another nigella seed substitute. However, these seeds are not usually sold, so we can use yellow or brown mustard instead. Usually, mustard is often used in pate dishes, curry, and tomato sauce.
Please note that black mustard seeds have a stronger taste than other types of mustard, so consider adding a little, or you will choke.
In contrast, yellow mustard usually has a milder flavor that goes well with salads. If you want to use it as a condiment, you should add more to taste the mustard in your dish.
4. Black Sesame Seeds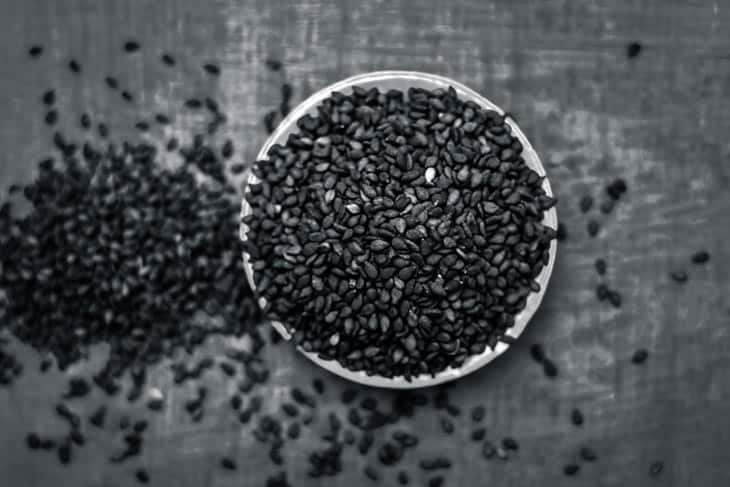 Black sesame seed can also be used to substitute nigella seeds for both bread and cooked dishes. The two share the same length, yet with sesame seeds being flatter.
It is used mainly in Middle Eastern cuisines and is sometimes even more popular than nigella seeds because of its distinctive aroma.
Black sesame seeds are rich in nutritional value and have a delicious taste but differ from nigella in that it does not have a bitter taste like nigella.
However, it is suitable for most dishes, especially tossing into dough, and should be used in moderation according to different recipes.
5. White Sesame Seeds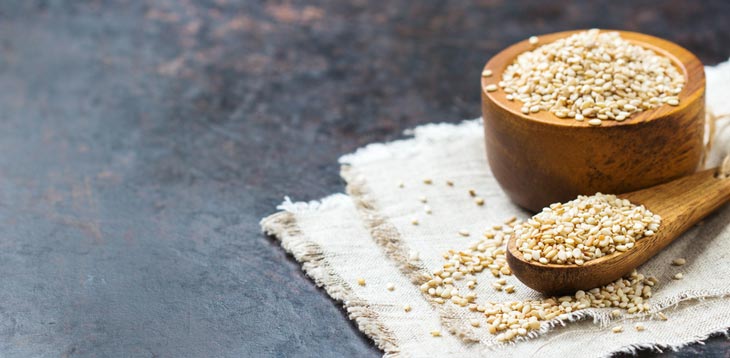 Besides black sesame seeds, white sesame seeds are a perfect choice, especially for your stomach.
The taste of white sesame seeds is similar to nigella seeds but slightly sweeter and nuttier. Also, you can't expect the signature pungency of nigella from this stand-in.
But you will be pleased with the outcome, and it is suitable for seasoning main dishes.
As mentioned above, white sesame seeds are good for your digestive system. It helps to stabilize digestion after times when you have an eating disorder.
It is also the ingredient that helps your stomach settle down after times of stress.
6. Caraway Seeds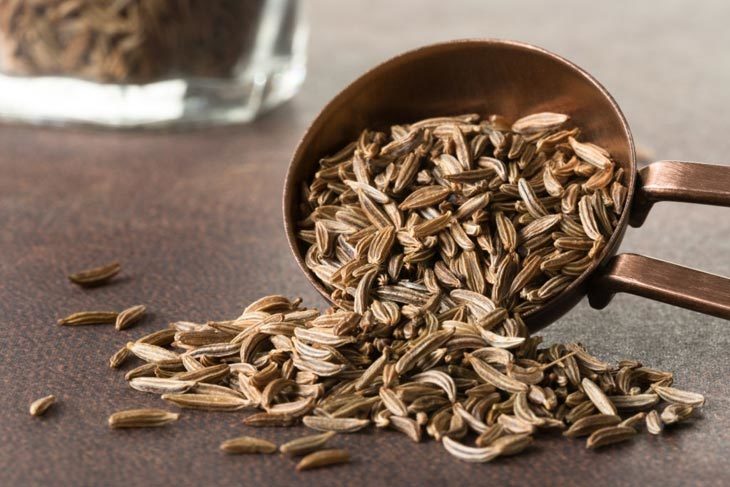 Caraway seeds can be used as nigella seeds replacement for their distinctive spicy taste. However, it has an aroma of tangerine peel and a strong pepper smell.
Its flavor is less intense than nigella seeds, so you can use it on toast or chips. It is also used to make apple sauces or ketchup. Besides, its powdered preparation is also widely used in seasoning dishes.
These little seeds are more powerful than you can imagine. They are chock-full of antioxidants that contribute to the reduction of free radicals and work wonders for your overall health.
7. Oregano (Dried And Fresh)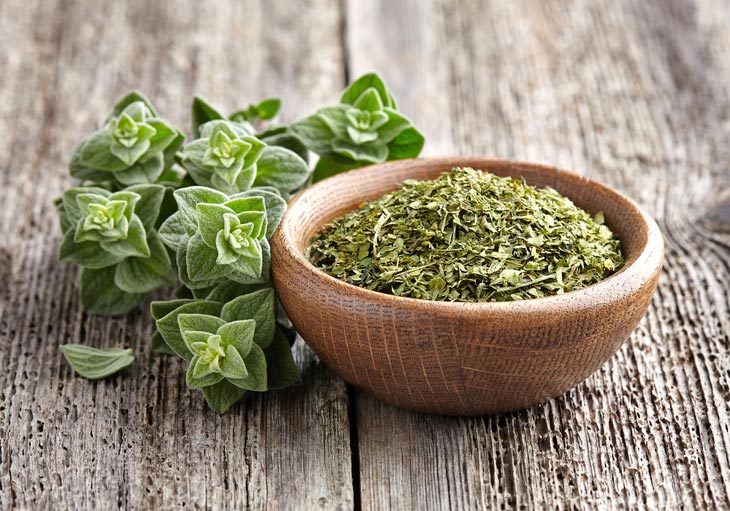 If you're looking for an alternative full of herbs, oregano is the way to go. It brings about the complete flavor and scent of nigella. Usually, the leaves or seeds of oregano go well with baked goods.
Dried oregano has a slightly bitter and grassy smell, so it can be put on different types of bread, giving it a certain aroma and crispness.
On the other hand, fresh oregano usually has a minty smell and a hint of sweetness. It is used to replace nigella in salads, burgers, and chicken stews.
Besides, this nut is very good for health because it contains many antioxidants. It helps fight bacteria and viruses and reduces inflammation.
Oregano is everywhere because of its nutritional properties.
8. Fenugreek Seeds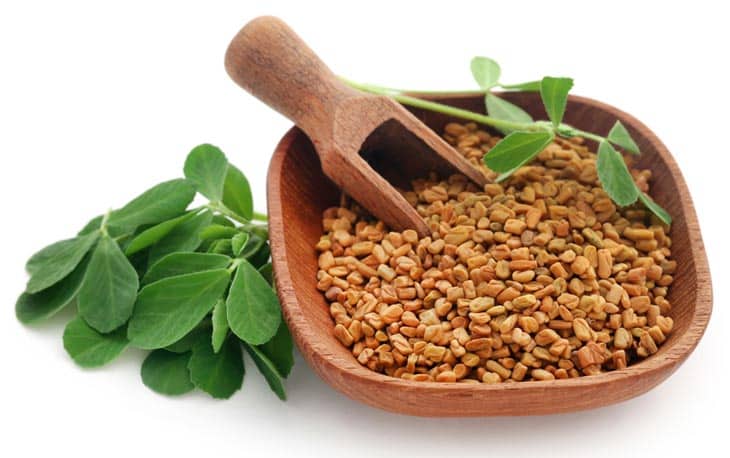 Fenugreek has an aromatic, bitter taste that can replace nigella seeds. It has a crispy taste, like burnt sugar, sometimes you will find it difficult to eat.
Thus, you should only add half the equivalent amount of nigella seeds you use.
It is used as a spice in stir-fries and curries. The next important thing is that you need to store this seed properly.
This seed will lose nutrients and easily spoil if left out for too long. So after using it, you should store it in the refrigerator.
Fenugreek seeds provide fiber and a variety of beneficial minerals such as iron and magnesium.
It maintains a healthy digestive system, controls weight and increases blood circulation, thereby reducing the risk of high blood pressure and cardiovascular diseases.
9. Fennel Seeds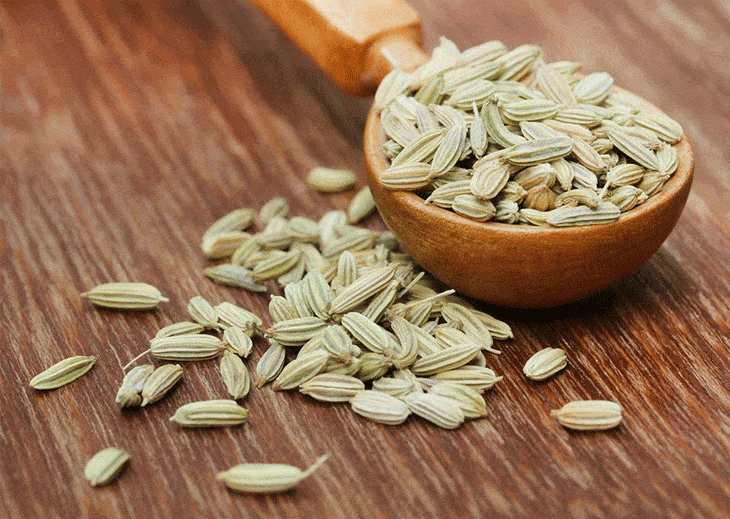 These seeds have a licorice flavor and green color similar to herbal seeds.
Fennel seeds can only replace nigella in certain dishes because their taste is quite strong, so they will overwhelm other flavors in your dish.
Recipes that use fennel seeds are often dishes that have little spice or require strong flavors, such as barley bread or curries. However, it would be best to reduce the amount to avoid too strong licorice taste.
Fennel seeds are known to help control weight and maintain longevity. Nutrients, protein, vitamins C, E, and fiber are almost all found in fennel seeds.
Therefore, it delivers the necessary energy for the body and prevents skin and cardiovascular diseases.
10. Onion Flakes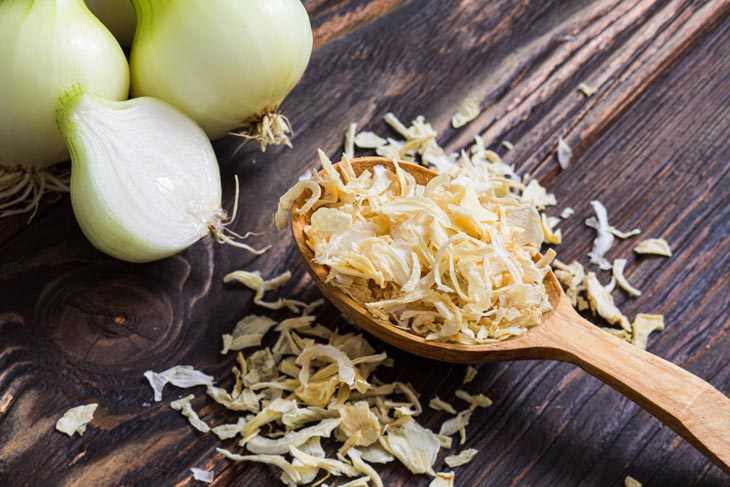 Onion flakes has a spicy taste similar to nigella seeds. It is an onion chopped, then dried and ground into a powder. So you can easily process it at home and store it for future use.
You can utilize it to spice up soups or to marinate grilled meats.
Although it lacks herbal bitterness, the characteristic aroma of onions goes well with most dishes, especially Asian or Middle Eastern recipes.
This spice is a rich source of vitamins C, B, and minerals like calcium, iron. It not only helps the body fight colds and infections but also strengthens bones and joints.
How To Choose A Nigella Seeds Substitute?
Detect Flavors Found In Nigella Seeds
The first step you need to take is to determine the exact flavor of the nigella seeds. It is a black seed with a bitter and slightly spicy taste.
Besides, it also has the flavor of herbs, so it is used in medicine and as a spice for many dishes.
Nigella seeds also have a mild pungent smell like onion combined with an herbaceous aroma, a common type of seed used daily.
Choose An Substitute Seed That Suits Your Dish
The next step is to clarify the dish to cook to choose the right substitute.
For curries or dishes that require a lot of flavor, cumin seeds, mustard seeds, and fenugreek are often used because their flavor does not overpower other flavors in the dish.
If you want the excellent crunch for bread dishes, then black sesame seeds, and fennel seeds are the best fits.
Besides, white sesame seed is a perfect substitute for main dishes that require a strong taste.
Dishes And Condiments That Go Well With Nigella Seeds
Nigella seeds are mainly used as a seasoning for main dishes in meals, especially in Middle Eastern dishes such as curry, soup, and barbecue.
Salads and cereal breakfasts can also be added. These seeds are added to increase the nutritional value of the dish.
When combined with vegetables, they can help increase your resistance. Potatoes, squash, cauliflower, tomatoes, and carrots are the root vegetables that pair well with nigella seeds.
It enriches the nutrition and flavor of the dish. Besides, nigella makes soups, fish, or casseroles less greasy due to its herbal aroma.
In addition to dishes, you can match nigella with many other spices to create harmony and uniqueness for dishes.
Cinnamon powder, chili powder, mustard seeds, cloves, turmeric, and garlic powder combined with nigella will enhance the flavor and support your body to fight viruses.
FAQs
Is Cumin A Good Substitute For Black Onion Seeds?
Cumin is absolutely a perfect alternative to black onion seeds. It has a strong cilantro flavor, especially when in powder form.
In addition to the herbal note, cumin seeds also have a characteristic aroma when roasted.
A crispy taste increases appetite. It is suitable for most baked goods, and especially, adding a little lemon will make the dish's flavor more perfect.
What Spice Is Also Called As Black Onion Seeds?
Black onion is an Indian spice combination made from grinding seeds stemming from the Madras area. One of the key constituents of this combination is nigella, or black cumin, as people said.
It contains a variety of therapeutic benefits that ayurvedic health experts have documented. Sesame and poppy seeds are two more less-popular components.
If you can't purchase black onion seed at your supermarket or in your area, there are several alternatives.
They might use parsley flakes rather than spearmint leave, which have properties and odors comparable to black onion seed.
Conclusion
Overall, cumin seeds, mustard seeds, and fenugreek are often good stand-in choices for curries and soups.
Black sesame seeds and fennel seeds are suitable for baked goods and bread because they have an irresistible aroma when baked.
Nigella seeds substitute also includes white sesame seeds, caraway, oregano, and onion flakes suitable for certain dishes.
Hope this article has provided all the information you need. See you soon in the next post.