Oat Flour Substitutes – 11 Best Alternatives From Baking Expert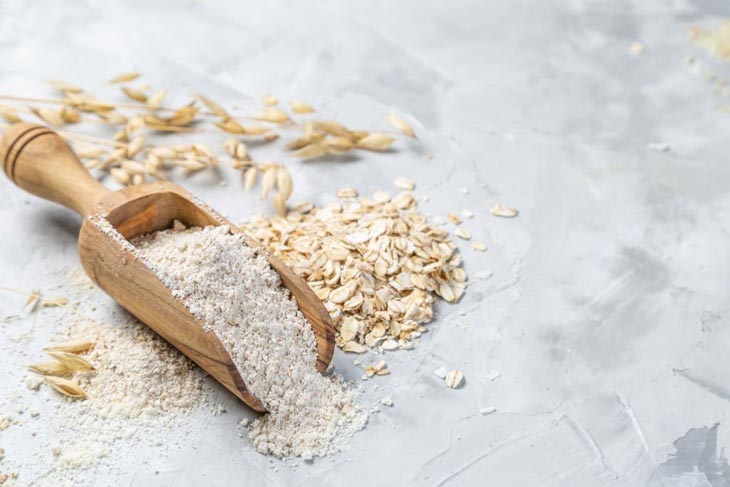 Oat flour, a gluten-free version of flour, is getting more and more praise from many home cooks than all-purpose one.
You can utilize it for cooking various superb dishes, especially cakes and baked products. However, what happens if you run out of this flour while baking and it is not available in the grocery store?
Well, going for an oat flour substitute is not a bad idea. Rest assured that it is a piece of cake, and even an inexperienced homemaker can handle it well. Keep scrolling down.
What Is Oat Flour?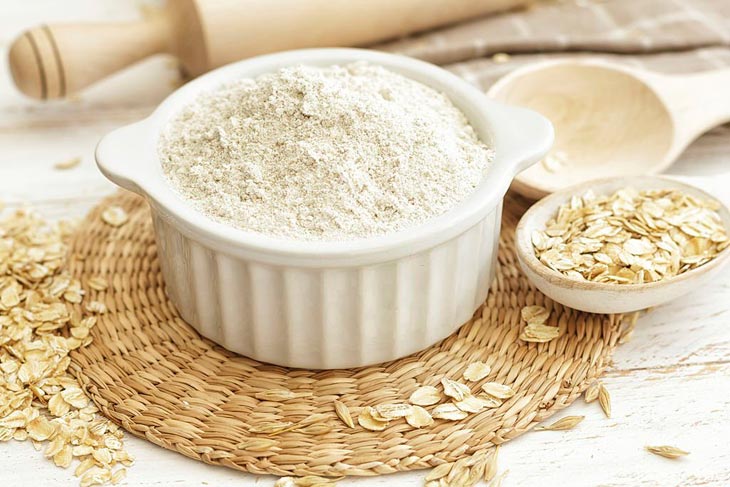 Oat flour is, of course, made of oat, which is both protein-rich, nutrient-dense, and especially gluten-free. Its amazing component is why more and more people consider using this flour nowadays.
For those unaware, it brings lots of health benefits thanks to a good source of healthy carbohydrates, proteins, and fiber.
It surely suits the requirements of those who want to balance their bodies and stay away from whole wheat or all-purpose flour.
This flour tastes slightly sweet and toasty, making it perfect for baking. What makes it different from other flours lies in the soft, fluffy, and dense texture it gives to the baked treats.
Yet, this flour still works well when combined with other ones. For example, oat flour helps to lighten some baked meals with a heavy texture or enhance the flavor of nuts, caramel, honey, fruits, and yogurt.
You need to grind whole old-fashioned or rolled oats into a fine powder regarding its manufacturing progress.
Recommended Oat Flour Substitutes
1. Brown Rice Flour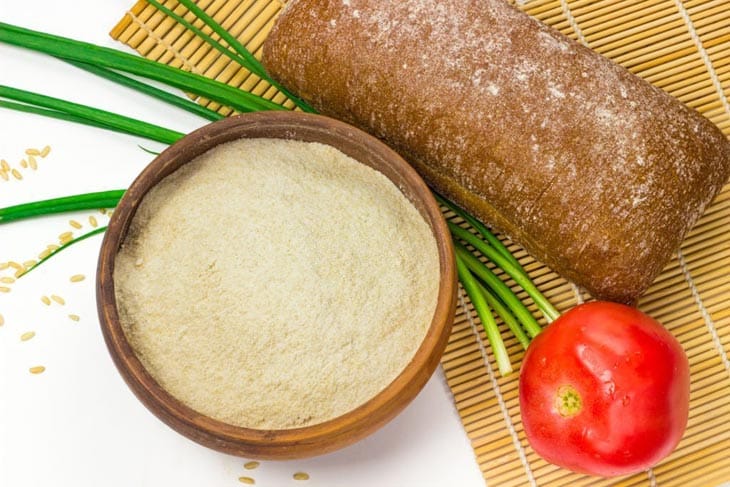 Brown rice flour is the first substitute for oat flour that we highly recommend. Like oats, brown rice cereals need to go through the milling and grinding process to get a fine powder.
Please do not mistake it with white rice as brown rice consists of more nutrition and vitamins, like fiber, than the other one. Why? Because it does not go into refinement like white rice.
That being said, brown rice flour is a perfect oat flour replacement for making rice cake dishes or other baking recipes. A cup of oat flour will be equivalent to 3/4 cup of brown rice flour.
2. Coconut Flour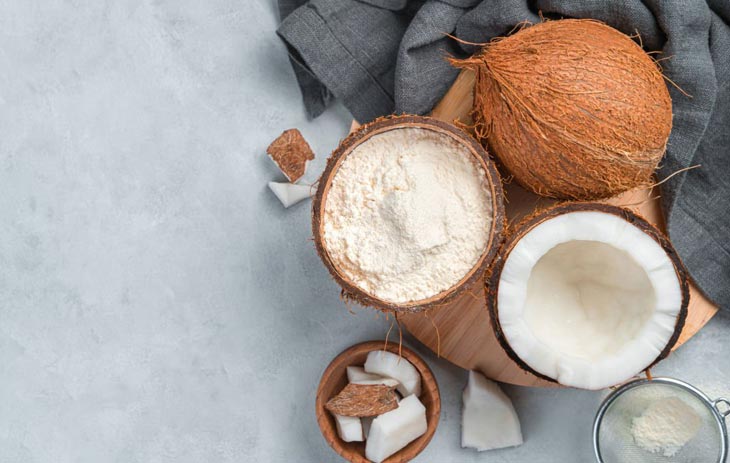 If you are looking for a gluten-free oat flour substitute, how about coconut flour?
This type is relatively famous for its similar content to oat flour, including protein, fiber. It is especially low in calories and has no gluten but even MCTs to prevent higher sugar levels.
Coconut flour contributes greatly to supporting digestion and heart risks.
Another convincing reason you should go for this flour is its aromatic smell. That's why it can be used in sweet baked dishes.
If you tend to exchange one cup of oat flour for coconut flour, let's take one similar cup. Remember to adjust the liquid content for not having a dry or crumbly dish.
3. Almond Flour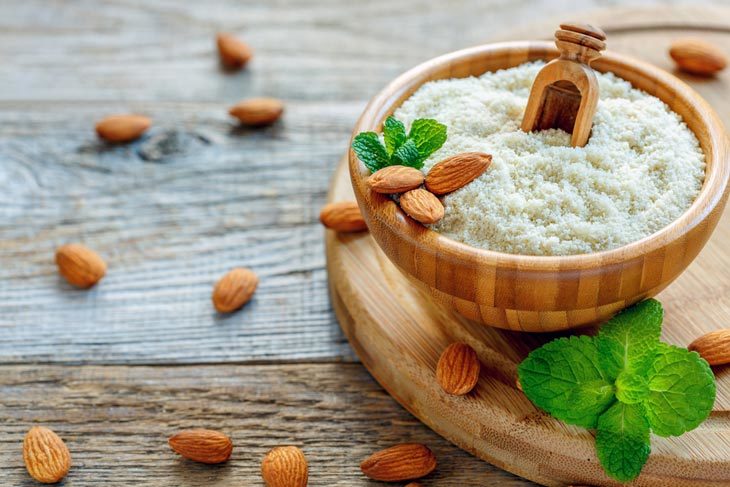 What to use instead of oat flour if you maintain a healthy lifestyle? We cannot get out of almond flour.
Its content is from fresh ground almonds, which are extremely good for your health as a snack or an oat flour substitution.
Rest assured that almond flour can take the place of meat without losing your necessary protein content.
What is more, this type of flour is quite versatile enough for you to cook many mouth-watering dishes from different recipes.
For example, it is great to try this substitute for oat flour in baking, like bakes, cookies, pies, and so on.
Remember that this alternative flour contains more fat than the original one, so you might want to adjust the taste a little bit.
The manufacturing process is simpler than you think with just a food processor. You can make it home by grinding your peeled almonds until it becomes powder.
Please take one cup of almond flour to oat flour conversion in your cooking recipe.
4. Oatmeal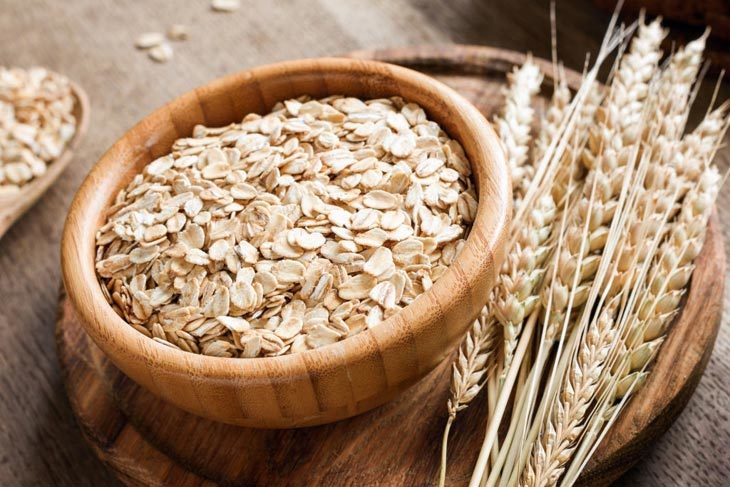 Some people find it challenging to find a substitute that is nearly similar to oat flour in terms of taste and smell. Well, you had better look no further because the oatmeal can be your savior.
The way to make the oatmeal is the same as the almond flour. As mentioned above, you will grind oatmeal in the food processor and directly get oat flour.
There is no longer need to run to the grocery to buy oat flour or find other substituting oats for flour. You can create it by yourself without any challenge.
The best thing here is that you can adjust the flour texture thanks to the grinding time.
Let's take an example: When you leave the food processor to work for a little bit, you will have oat flour with more texture. On the contrary, let it alone until you get the finest powder.
5. Amaranth Flour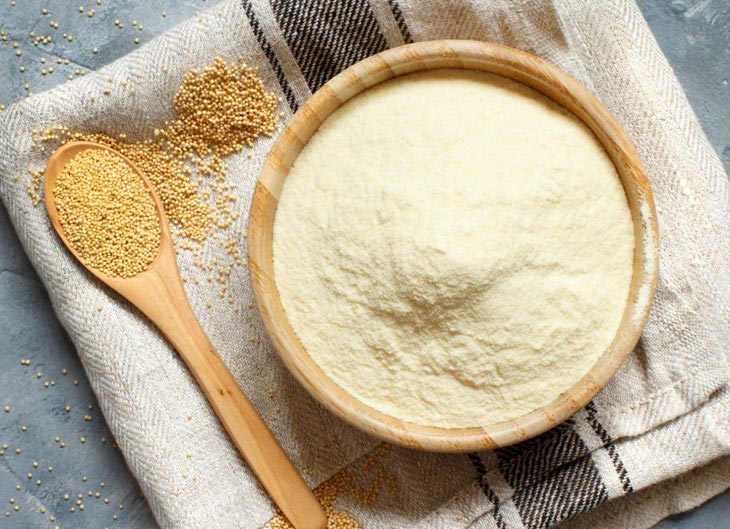 When it comes to the perfect oat flour alternative without gluten, we also go for amaranth flour.
Although amaranth does not belong to the grains, people still make this type of flour by having the amaranth seeds ground and considering it a popular oat flour replacement.
Apart from no gluten absence, it is antioxidant and packed with nutrients, including proteins, minerals, and vitamins.
This is also why many home cooks make use of it as a great healthy flour, especially the Aztecs and the Incas.
Additionally, amaranth flour is best served in baking bread or combined with almond or rice.
6. Buckwheat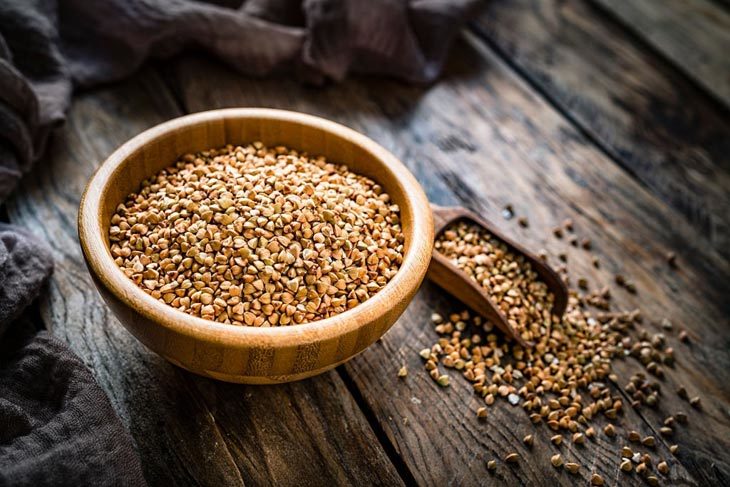 Next, this is undoubtedly worth being on the list due to its rich nutrition of protein, vitamins, and fiber.
Apart from gluten-free content, its distinctive toasty flavor is also another reason why it is the best replacement for oat flour.
Buckwheat flour works well in making yummy loaves of bread, cakes, cookies, and other baked goods. Thanks to the appealing aroma with the nutty taste it brings, we bet that you might fall in love with it at first bite.
The only weakness we figured out on this choice is that it is not popular or seen among staple foods at the grocery stores.
7. Rye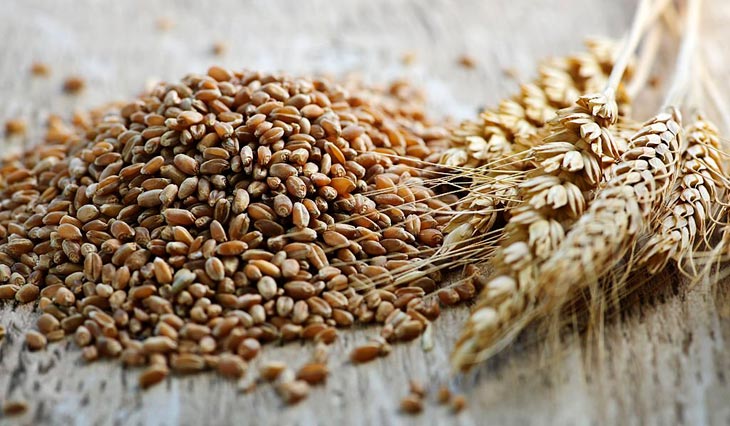 When you lack oat flour while cooking, you can consider our last alternative for oat flour called rye flour.
Like other flours above, this type comes from ground rye. It is low in protein and gluten yet rich in beta-glucans and other nutrients like vitamins and minerals.
How To Choose The Best Substitute for Oat Flour?
What is a good substitute for oat flour? How to choose the best substitute for oat flour?
First and foremost, you need to consider the nutrient contents of the sub for oat flour. It should be full of protein, vitamins, fiber, minerals, and gluten-free.
What is more, the option with a finer texture and absorbing not much of the liquid in the recipe will be the perfect oat flour alternative. Do not forget that it should be the one that matches perfectly with your recipe.
What Is The Recipe For Homemade Oat Flour?
There are several recipes for homemade oat flour that you can try once in your lifetime. It alters differently for many dishes, including coatings for dessert bread, baked goods, meat dishes, or replacement for white flour.
You can try the combination of oat flour and spices like chili powder, garlic salt to coat your chicken-fried steak or fried chicken.
Then, cook the meat in a frying skillet, and you will get an aromatic and mouth-watering main dish.
Homemade oat flour is also suitable for desserts like oat muffins or shortbread. Here is how to utilize it: Mix it with other food ingredients like vanilla extract, brown sugar, and orange or apple juice flavors.
Frequently Asked Questions
Which Is The Best Oat Flour Alternative In Baking?
The winner should call for gluten-free buckwheat flour for the best substitution for oat flour in baking. Of course, it depends not only on which type of the product but also on your recipe.
For this reason, both heavy flours like coconut or almond one and light flours like the rice one are not suitable for substituting.
As mentioned above, you will suffer from gritty or dense baked goods if you do not get the right amount of liquid.
Is Oatmeal And Oat Flour The Same?
Well, they are not actually the same. Oatmeal and oat flour are all made from the identical whole grain called oat groats but undergo different manufacturing progress and have dissimilar physical characteristics.
To be more specific, the second one is a fine powder manufactured from the grinding process. It is finer than any other oats goods in the market.
On the contrary, oatmeal can be steel-cut, rolled, or quick oats with different processing requirements.
Can I Use All-purpose Flour To Substitute Oat Flour?
Yes, of course. But it also depends on which recipe and cuisine you want to make, as well as how consistent you are trying to achieve. Consider carefully, or else you cannot get the same flavor despite the substitutions.
Conclusion
There are pretty lots of options of oat flour substitute on the market we have gathered in this post.
What you need to do is to consider different characteristics and choose the one that suits your needs and tastes most.
We hope that you can make an informed decision so that there will be no obstacle to your cooking adventure anymore. Good luck!