9 Best Old Bay Seasoning Substitutes You Cannot Skip
Old Bay is one of the top spices that attracts much love from consumers worldwide. However, in the Covid-19 pandemic, the shortage of this spice increased significantly.
What will you do when you want to prepare your favorite dishes with Old Bay but realize that you cannot find it in any grocery stores? Don't worry.
Our article will help you finish your cook by offering 9 Old Bay seasoning substitutes.
What Is Old Bay Seasoning?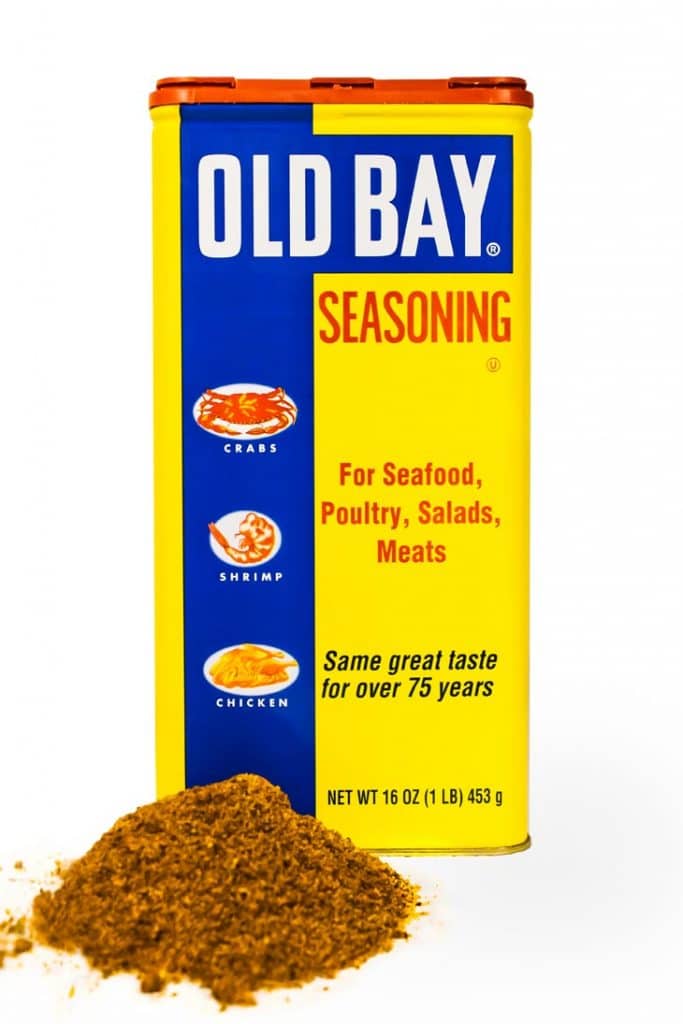 Old Bay is a well known spice for seafood dishes. This product originated from Maryland, and the organization distributing it is McCormick & Company.
This spice has a good reputation in the Maryland area and the US. Starting from 2010, when people outside the Old-Line State explored the amazing taste of this seasoning blend, its popularity has increased remarkably.
According to the producers of Old Bay seasoning, this blend includes 18 herbs and flavorings. But, on the product's packaging, there are only four ingredients listed: celery salt, red and black pepper, and paprika.
Many people are curious about the accurate full list of Old Bay seasoning ingredients. However, no one outside the McCormick & Company knows exactly the 14 remaining elements that make the amazing spice.
What Does Old Bay Seasoning Taste Like?
The attractiveness of Old Bay's taste stands in its mixture of sweet paprika, parched mustard, the proportion of celery seed, peppers, salt, chili powder, garlic powder, and other unrevealed ingredients.
The red-orange seasoning sticks to the outside cover and creates a special taste on your tongue and lips.
What Is Old Bay Seasoning Used For?
We all know that we cannot expect a seasoning to have many calories or be full of essential nutrients. But, this seasoning has sodium. The sodium in 1⁄4 teaspoon (0,6 grams) of Old Bay is 140 mg.
Although Old Bay seasoning is made to add on seafood, it can go well with many other things in reality. Here are seven common methods you can use this spice blend:
Put into rad beans and rice to create an extra taste
Add into toast with avocado slices
Make a seafood salad
Put above squash or pumpkin before grilling
Put into broiled vegetables
Create a marinade by mixing Old Bay, oil, and lemon juice
Used with a barbecued corn cob.
Moreover, depending on your taste, you can add it to everything you think is suitable for it.
Why Is There An Old Bay Shortage?
Recently, especially in the Covid-19 pandemic, Old Bay seasoning seems a top flavor for home chefs.
Mc Cormick chairman and Lawrence Kurzius – CEO of McCormick & Company shared that the demand for this seasoning has grown extraordinarily, and they are striving to keep up with it.
Because many people have to stay at home in the Covid-19 lockdown, they tend to buy more than usual to store in their houses. This leads to the shortage of Old Bay seasoning in almost all stores.
9 Best Old Bay Seasoning Substitutes
Our articles will show you 9 alternatives to Old Bay seasoning. Let's read and find for yourself the most suitable one.
1. Celery Salt & Paprika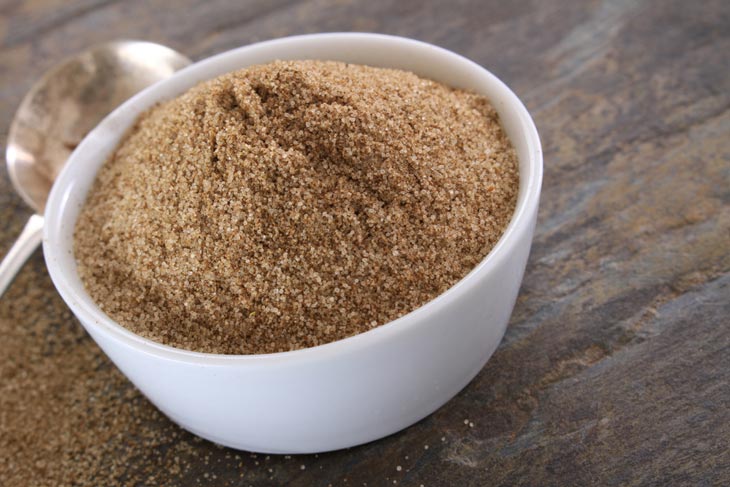 We will start the list with the most common ingredient. It is a seasoning mix of celery salt and paprika. Both are super common cooking condiments and easy to find in any grocery store.
Besides, celery salt is also one of the main elements of Old Bay, you can expect that this combination will give you a flavor more or less identical to the Old Bay seasoning.
Moreover, two spices don't take too much time and effort to prepare before cooking.
The best proportion to imitate the flavor of the original version is blending ¼ teaspoon of celery salt with the same amount of paprika. The total amount is equal to 1 teaspoon of Old Bay seasoning.
If you have red or black pepper, adding a pinch to the mixture will be great.
2. Celery Seed & Paprika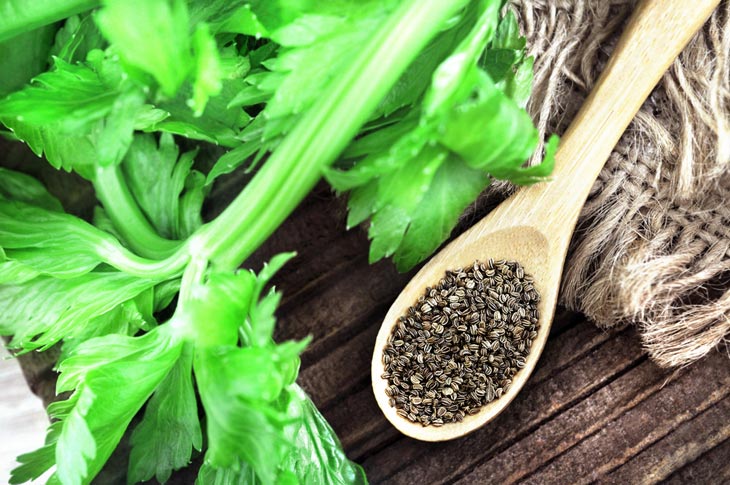 You may know that if there is too much sodium in your diet, it can cause some health problems. So, to limit the amount of sodium, you can use celery seed and paprika to replace Old Bay seasoning.
Following USDA, one teaspoon (about 2 mg) of celery seeds contains only 3.2 mg sodium.
However, of course, you won't get the exact flavor of the original blend when your mixture doesn't have salt. So, you should add some other spices such as dried mustard, garlic powder, or pepper to have more of the Old Bay flavor.
To substitute for Old Bay, you can add the same portion of celery seeds & paprika as when you use Old Bay.
3. Seasoned Salt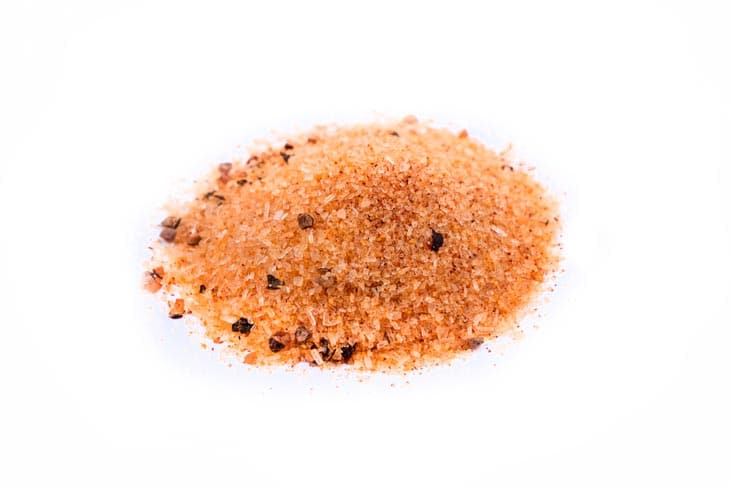 Our third seasoning similar to Old Bay for you is seasoned salt. Its taste is nearly similar to that of the original one. Seasoned salt is a great ingredient for enhancing the flavor of different types of meat.
The biggest minus point of this seasoning substitute is there are many kinds in the market, and some of them are remarkably better than others. So, it's hard for you to find the best one.
4. Cajun Seasoning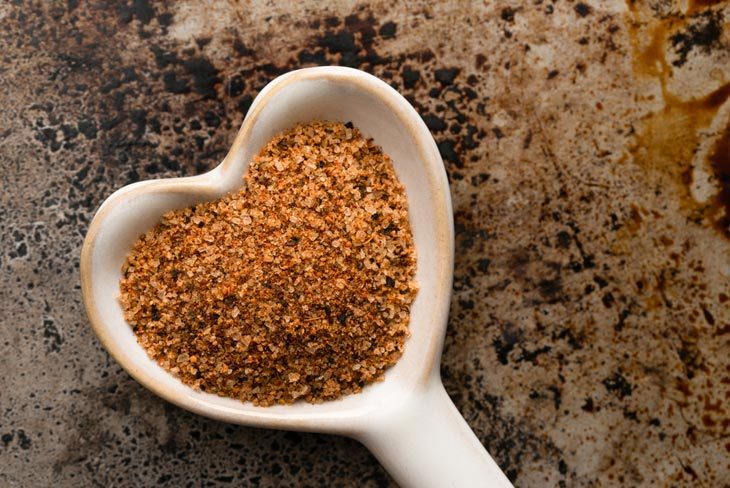 Many consumers often say that Cajun seasoning can be considered the best alternative to Old Bay seasoning. We think the reason is because the ingredients of Cajun are quite the same as the original one.
Its taste contains a combination of garlic powder, oregano, paprika, and more. Not only because of the flavor, we suggest this seasoning for you as it is also easy to find in any grocery stores in your area.
There is one thing to remember when switching to Cajun seasoning. You can use an equal amount of the powder, but Cajun is spicier than Old Bay.
So, you should use this substitute moderately in case you cannot eat food with a high spicy level.
5. Crab Boil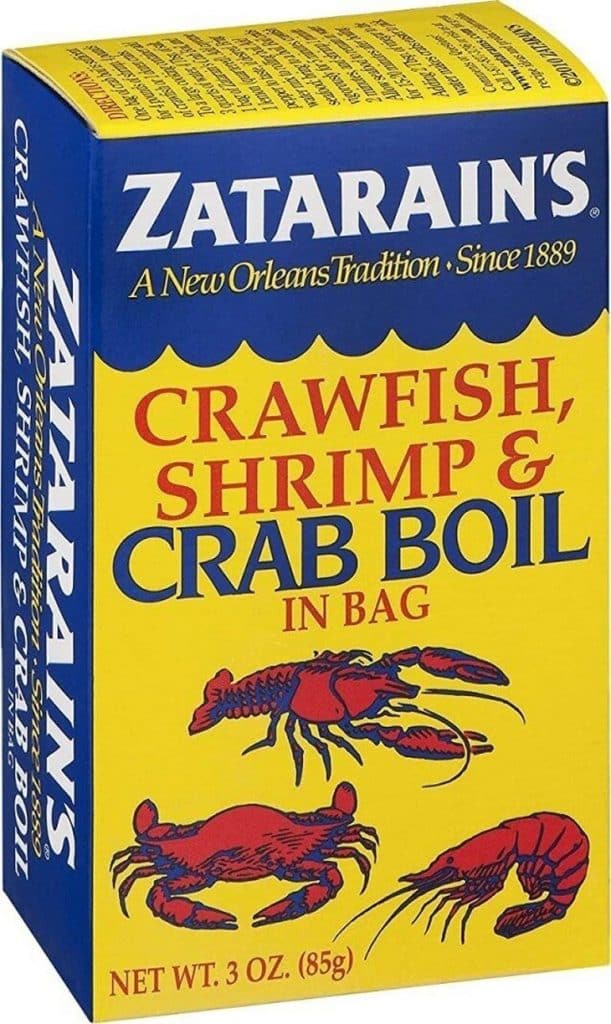 Crab boil is also a mix of herbs and spices used for seafood. That's why we consider it as an Old Bay seasoning similar product.
This spice mix is usually added to fish, lobsters, shrimps, crabs, and other shellfish. The difference between the two seasonings is Crab boil is used to flavor the water during the boiling process.
You can simply buy this product in stores. Or, if you have free time, you can make your own crab boil by mixing cayenne pepper, cilantro, mustard seed, fennel, and bay leaves.
When you use crab boil, you consume the same amount as Old Bay or adjust more or less to fit your taste.
6. French Four Spice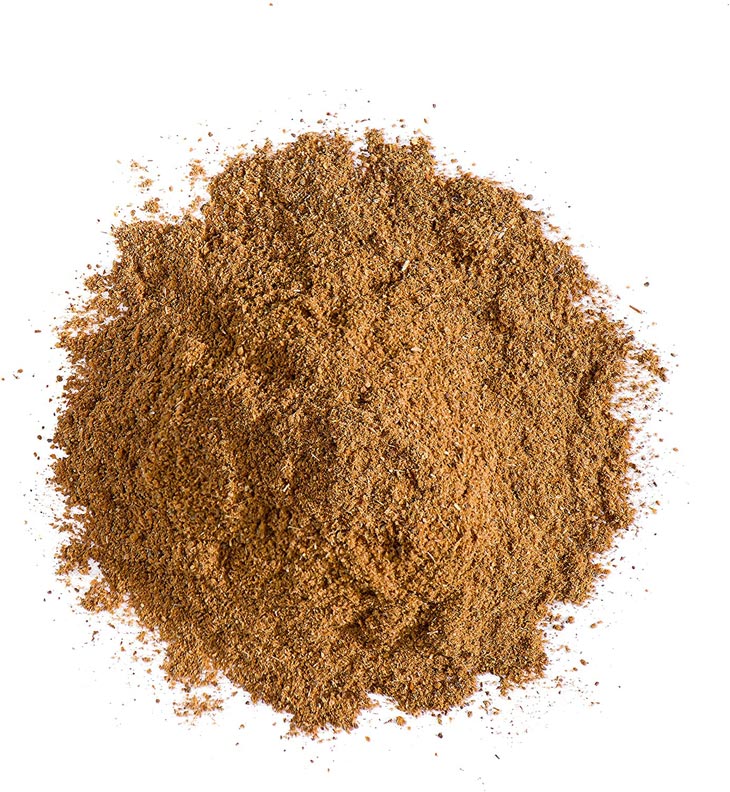 French Four Spice is found that includes a few similar components to Old Bay, so it can be used as a good substitute.
However, adding only French four spices into your dish cannot make it have a close flavor to Old Bay. You have to put some other ingredients into the mixture to do this.
They are paprika, red pepper, and celery salt. Lucky for you, all of them can be found in any store.
Not only is it a great alternative for Old Bay, but this spice is also suitable for numerous dishes. Hence, this product is worth adding to your spice collection.
7. Pickling Spice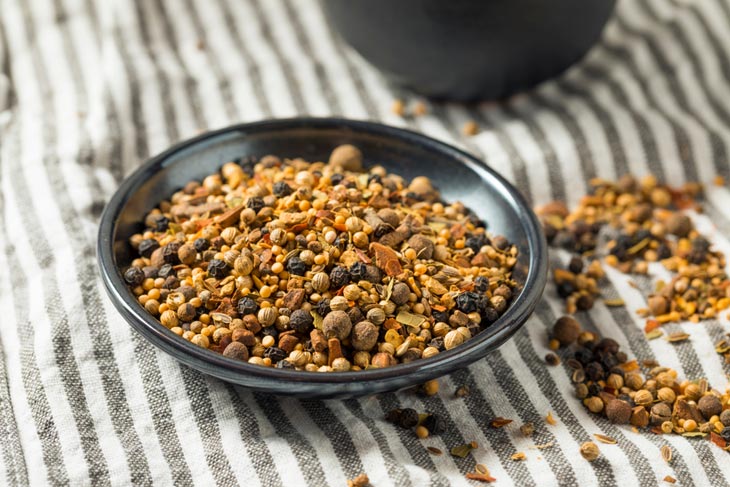 Normally, people think that pickling spice is only used for producing pickles. Yet, it is not true.
The ingredient list combining cilantro seeds, red pepper, ginger, mustard seed, and bay leaves enables pickling spice to be an easy substitute for Old Bay seasoning.
This spice offers a special dynamic taste for your food by its balance between sweet and salty. Moreover, you can put some coriander seeds into this seasoning to have a more pure flavor.
Again, pickling spice can be found in almost all local stores like the above substitutes. It is possible if you want to make pickling season at your home.
But, buying it from the store can save both your time and money.
To replace Old Bay, you use pickling spice in the same amount.
8. Chinese Five Spice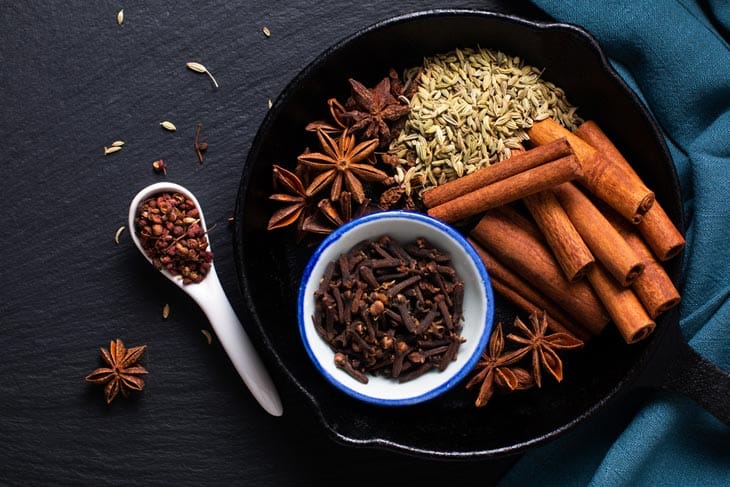 This spice is called "Chinese five-spice" because the Chinese made it, and it is a mix of seasonings, including 5 tastes: sweet, sour, spicy, salty, and bitter. The overall flavor is sweeter a bit than Old Bay.
You can use this spice as a great substitute for Old Bay as it is produced to add on dishes of fish, seafood, beef, and poultry.
But, Chinese five spice doesn't work well with some kinds of food – French fries, mashed potatoes, and popcorn.
You should notice that there are many types of Chinese five spice, each of them is appropriate with different recipes. For instance, a few spice recipes use nutmeg powder and ginger, while others don't.
This seasoning is not easy to buy because it often appears only in the Asian food shop. However, if you live near an Asian food store, it isn't your problem anymore.
9. Make Your Own Old Bay Replacement
The last choice is you make your own Old Bay alternative. Although you cannot make the exact flavor like the original spice, you can change the blend flavor depending on your taste.
Below is the ingredient list of homemade seasoning:
One tablespoon paprika
One tablespoon celery salt
A quarter teaspoon of hashed black pepper
A quarter teaspoon of hashed red pepper
A pinch of dried mustard
A pinch of nutmeg powder
Conclusion
Overall, we have provided you with nine effective Old Bay seasoning substitutes. However, remember to consider the purpose carefully before you use Old Bay.
Please don't choose one alternative blindly just because it is convenient for you.
Now, it's your turn. What is your best-loved Old Bay substitute? Would you want to share with us your recipes with this spice?