9 Common Olive Substitute For Your Recipes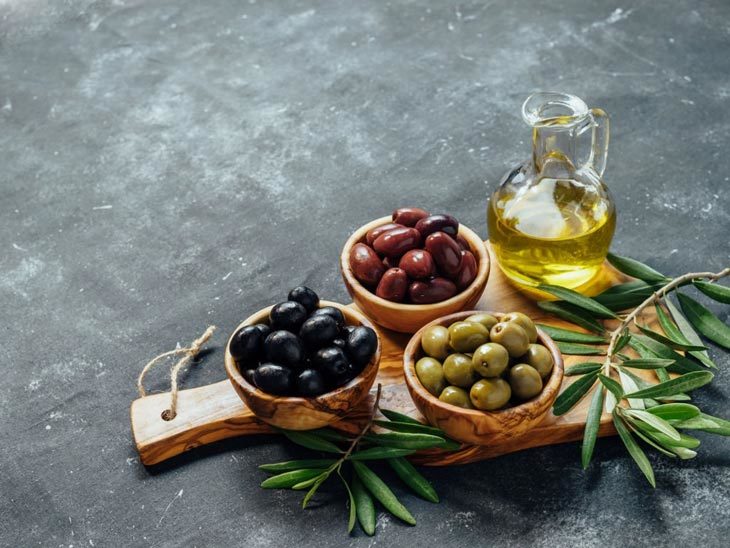 Olive substitute is essential for certain dishes when you don't have olives available to use.
These alternatives can stand in for the olive and allow you to find the perfect ingredients for your meal.
Let's dig in and discover the taste of 9 common olive substitutes for your delicious recipes.
9 Common Olive Substitute For Your Recipes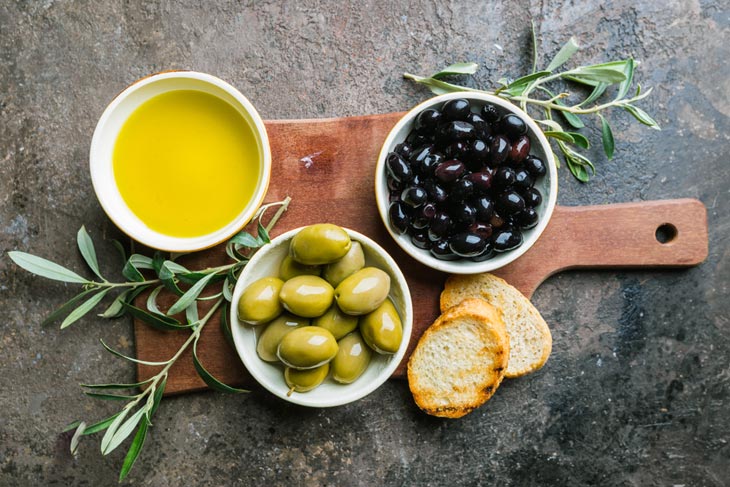 Capers, artichoke hearts, blue cheese, and mushrooms are often alternatives to olives because of their similar taste.
Besides, pickled peppers, onions, pickled tomatoes, or carrots with a sweet flavor are also good options. Green peppercorns and anchovies can replace olives with added spiciness.
1. Capers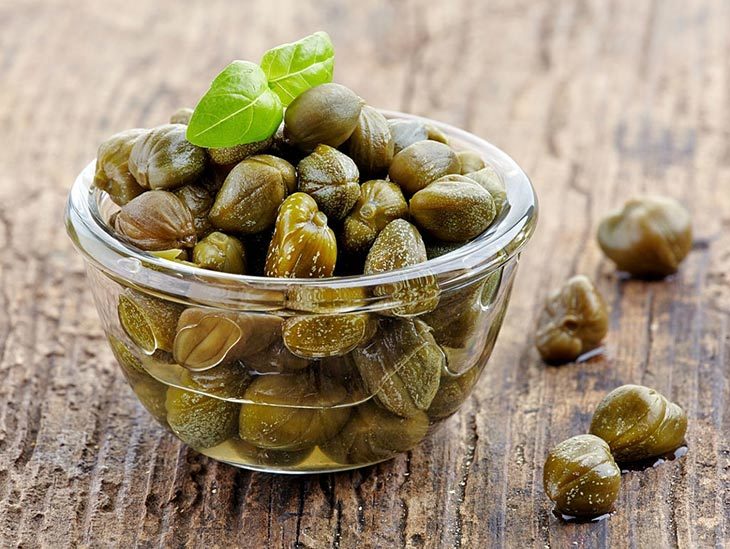 Capers can completely replace olives because they are similar in color, shape, and taste. Their shells are all green, all about the same size.
Capers fruit has a sweet and salty taste, mixed with sourness, making it the perfect substitute for olives in many dishes while keeping the original flavor.
Capers are small buds on the capers tree, native to Italy. Although it is a featured ingredient in the cuisines of Mediterranean countries, it is used in many people's everyday meals.
You can use them to replace olives in salads or cocktails like martinis.
The only difference is that capers have a stronger smell than olives, so you should use less than you would normally use olives.
2. Artichoke Hearts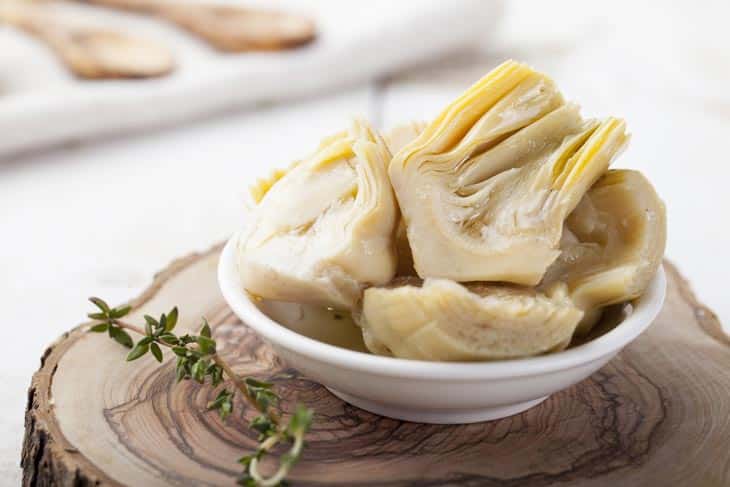 Artichoke heart is the next option to substitute olives.
A slightly bitter and meaty taste characterizes it. You can add lemon and a pinch of salt if you want a sweet and salty flavor like olives.
This ingredient is good for health due to the amount of fiber and vitamins C and K. It helps your digestive system function properly and contributes to lower blood sugar.
The nutrients it provides are polyphenols, which can build a healthy immune system and repair damaged cells.
Using artichoke hearts to substitute for olives in stews and soups can deliver bold flavors. Because it has a bitter taste, you need to consider adding less if you are unfamiliar with it.
3. Pickled Peppers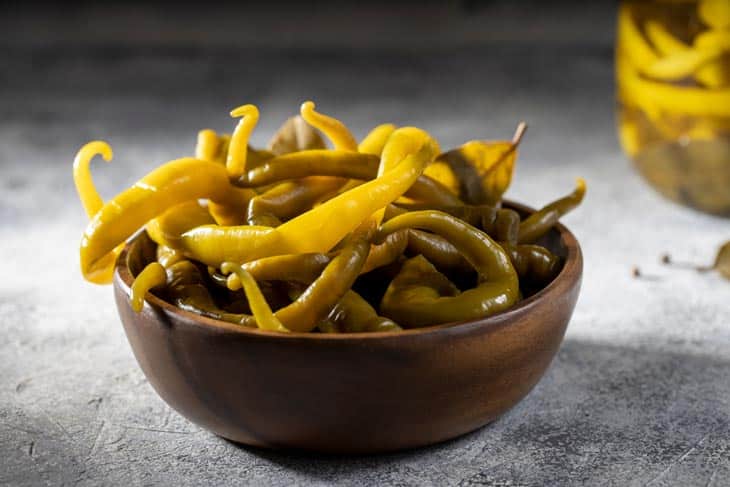 If you seek a distinct touch when searching for an alternative to olives, give pickled peppers a try.
It has a slightly sour and salty flavor similar to olives but added spiciness. You can also use it in pasta, salads, or pizza.
These peppers are a spice rich in vitamin C, a source of beneficial bacteria and enzymes good for the digestive system, and can handle digestive disorder problems.
Some of its spicy taste has been removed when the chili is pickled, so it is not as hot as fresh chili. However, you should consider the amount used if you are not used to eating spicy food.
4. Pickled Onions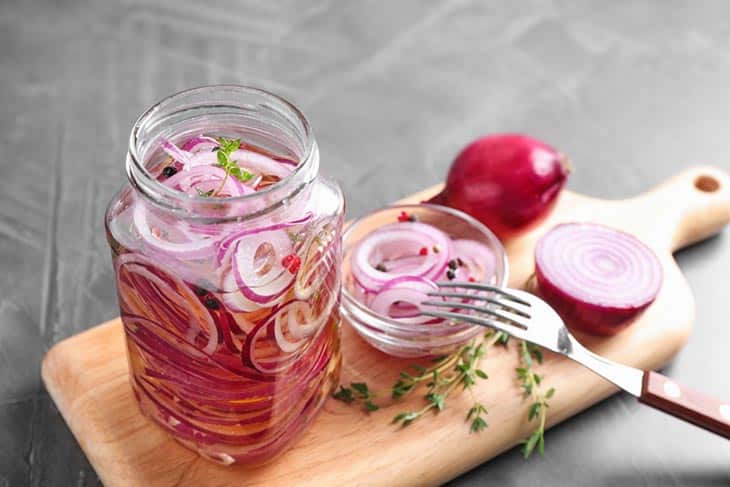 Pickled onions can replace the salty and sour taste in black olives. However, its strong taste will not suit some people who cannot eat hot dishes.
Fresh onion is already pungent, and the taste is even stronger than usual when it's pickled. Therefore, you must be careful when using it, or you may choke on the spicy.
Like pickled peppers, pickled onions are used mainly for appetizers, especially crispy bread dishes like French bread or bread topped with cheese.
It is also used in stir-fry dishes and doubles as a seasoning for marinating meat or fish to enhance the sharp flavor of the dish.
The difference between pickled onions and olives is that they can be eaten as a separate dish, sometimes mixed with salads or sandwiched in meatloaf.
5. Pickled Tomatoes Or Carrot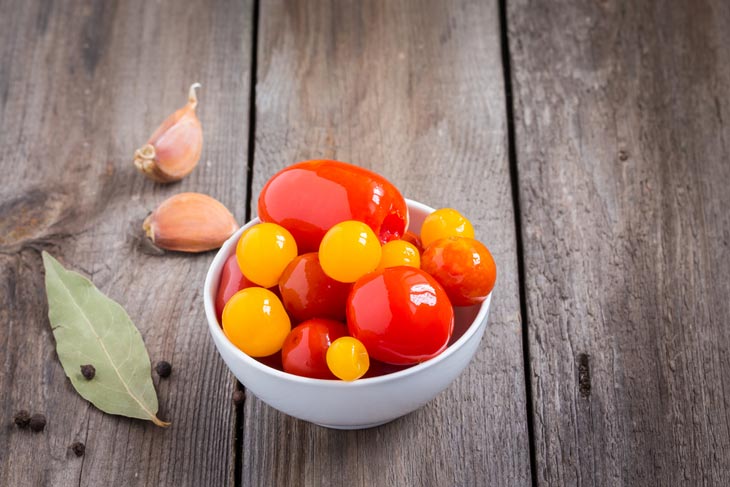 Are you trying to substitute for kalamata olives in certain dishes? Pickled tomatoes and pickled carrots can work in a pinch.
They are not salty but have a sweet, nutty taste, so you can eat them alone or use them to make sauces for pasta, fried, and braised dishes. Their crispy taste also goes well with bread or pizza.
They can also replace black olives in salads and stir-fries, providing a mild sweetness to the dish. Because they have a mild taste, you can add as much as you like.
Besides, carrots and tomatoes are packed with vitamins A, C, D, B, and many other beneficial organic compounds. It can maintain a healthy immune system and fights against harmful bacteria.
6. Blue Cheese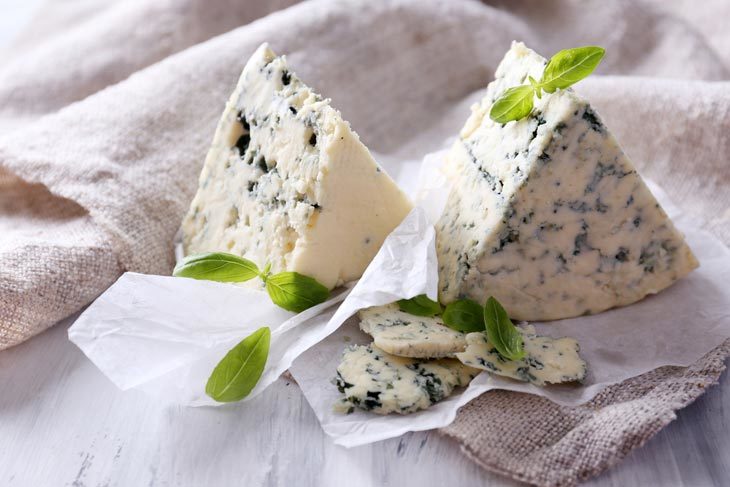 When it comes to green olives' alternatives, blue cheese deserves a treat. Apart from the basic flavor of olives, blue cheese is also characterized by its fatty acids and is usually mixed with salad.
Blue cheese provides an abundant source of protein, which helps improve memory and supplies calcium to help prevent bone aging.
The little-known thing is that blue cheese is also good for oral health, limiting food plaque and helping you avoid tooth decay.
It would be best to take good care of it to prevent damage. Blue cheese stored in the fridge has a shelf life of about 3 to 4 weeks.
7. Green Peppercorns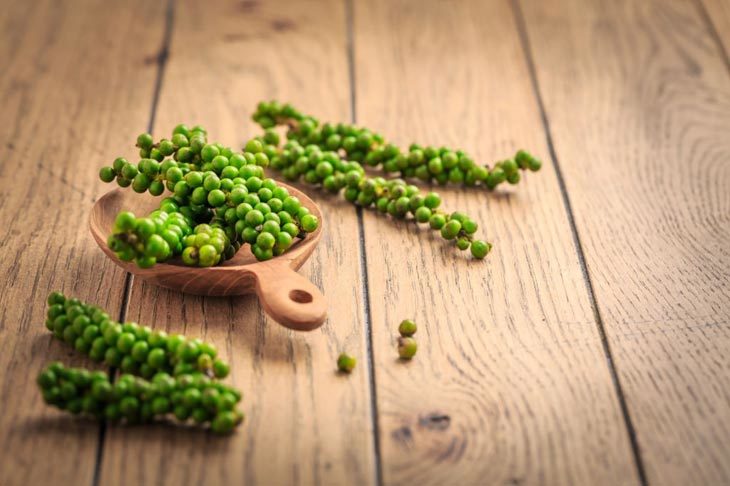 It can be said that green pepper is like a miniature version of olives on the dining table. It still has the slightly bitter taste of olives but adds a bit of spiciness.
They shine in fish dishes and most recipes that call for olives. Besides, because of its characteristic aroma, it can enhance the flavor of stock dishes and soups.
Green pepper is well-favored since it has anti-inflammatory effects thanks to the piperine found in the seeds.
This wonderful spice also helps to stimulate blood circulation and prevent joint pain in the elderly.
When using green peppercorns as substitutes for olives, you need to add a moderate amount because its pungent taste can make you choke on the spicy smell.
8. Anchovies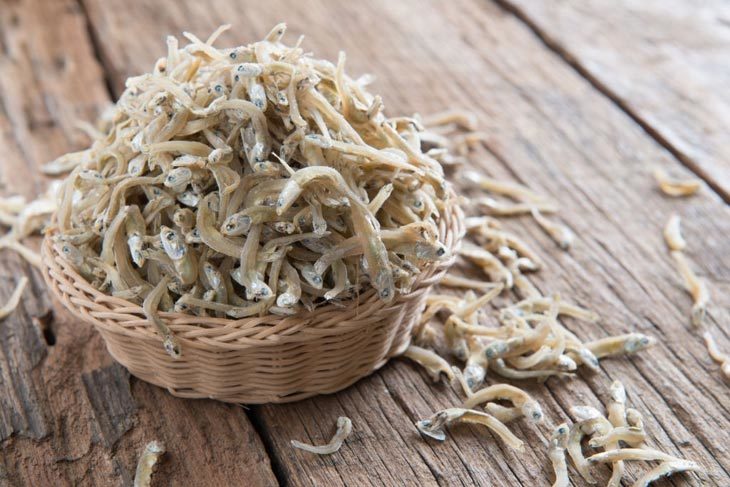 Anchovies are used to substitute Kalamata olives or green olives in dishes that prioritize a salty taste.
It is a special ingredient for meals with a mildly aromatic and spicy taste. Usually, it only replaces olives in pasta dishes and ones that require a sauce, such as filets.
If you're looking for an exact olive flavor in Anchovies, canned Anchovies are the way to go. Fish salted and mixed with olive oils will taste like olives when cooked.
Anchovies are good for your heart health. Its omega-3 fatty acids help break down blockages in the heart arteries, thereby reducing the risk of heart attack or stroke. It also works to reduce blood clotting and lower blood pressure.
9. Mushrooms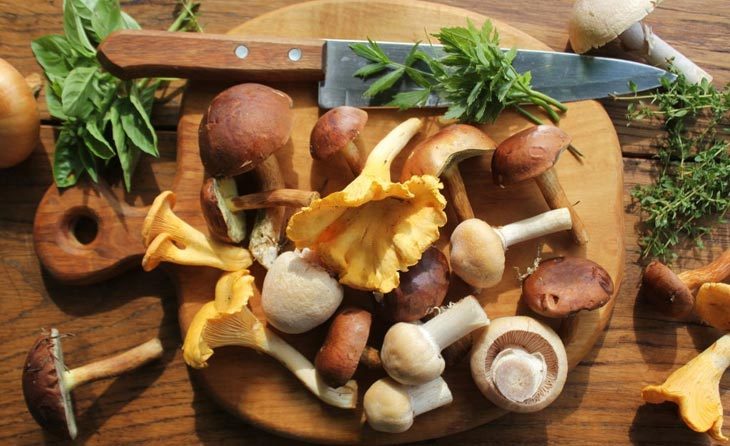 The taste of mushrooms has similarities with olives, especially the softness when chewing.
However, mushrooms have a lighter taste than olives. If you want to use mushrooms instead, you can add more than usual.
Salads, fish, and bread can all use mushrooms to substitute for olives. You can use dried mushrooms or mix them with vinegar for a fragrant aroma in your fest.
Mushrooms are a good source of fiber. Not only does it keep the digestive system healthy, but it also lowers the risk of diabetes.
Also, proteins and antioxidants contribute to the prevention of dementia and cancer in the elderly.
Why You Need Olive Substitute?
It would be best to have flavorings to replace in case of running out of olives as they can only be used for a short time and will turn yellow and spoil like any other fruit.
Suddenly when you want to make a salad but find there are no olives left in your kitchen, you will desperately need capers, pickled peppers, onions, carrots, or blue cheese.
These substitutions also help you find the right seasoning for certain dishes, and you might even like it more than olives.
In addition, some people are allergic to olives, and although the incidence is very low, they will also need these stand-ins.
FAQs
What Is The Best Substitute For Nicoise Olives?
Kalamata olives are the best choice for a nicoise olives substitute because of their similar taste. Kalamata and Nicoise are salty, bitter, sweet, and slightly fatty.
The only difference that makes Kalamata less of an ideal alternative is its natural herbal scent.
Besides, the characteristic licorice flavor is suitable for most main dishes or grilled dishes. Its aroma and crisp taste pair well with grilled dishes and salad dressings.
How Long Can Olive Last In The Fridge?
Regular fresh olives only last up to 3 days. Packaged olives, if kept refrigerated continuously, will have a shelf life of 10 to 12 months.
Additionally, the shelf life of olives depends on the packaging method and the packaging used for preservation. You can use vacuum bags or food containers.
One tip for preserving your olives is to sprinkle salt over the drained olives and place them in the fridge. Olives will retain their flavor and will not be contaminated by other foods.
Conclusion
Olive substitute ideas can be capers, artichoke hearts, blue cheese, and mushrooms with salty and bitter flavors. Pickled vegetables are also used instead, but they have a sweeter taste.
Green peppercorns and anchovies have a bit of extra spiciness but still fit the substitution criteria. Hope this article is useful to you. See you in the next one.