Today, oven bags are indispensable cooking tools for meals. The roasting bag can cook various dishes, especially significant cuts of meat, such as turkey, chicken, pork roasts, and beef roasts.
It allows your meats to roast at a specific temperature, resulting in moist and flavorful dishes.
Besides, vegetables also benefit from this, as they turn out brighter than they would if cooked in a basting bag. It also makes cleaning up later easier than ever!
However, roasting bags also have drawbacks. They can smoke and melt if misused, and fumes produced by burning plastic can be toxic.
So, If you are looking for solutions to replace those, refer to our methods of oven bag substitute below.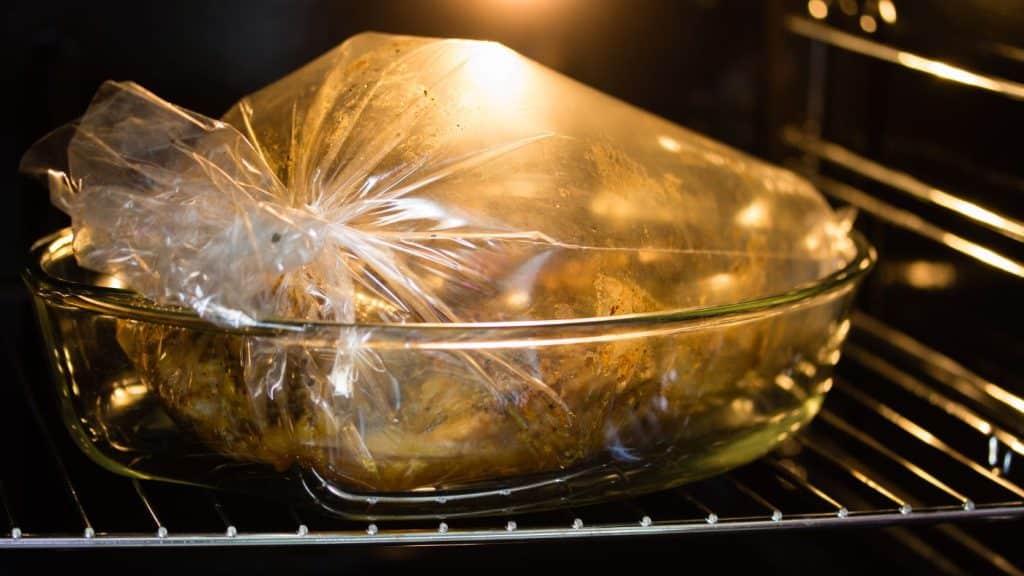 Why Should You Replace Oven Bags?
Why are oven bag alternatives important? There are two reasons for this practice, which are related to health and ease of use.
As mentioned, an oven cooking bag (roasting bag) with its famous heat-resistant feature. You can see many of its labels are phthalate-free, and BPA-free.
However, that doesn't translate to being non-toxic. Some research shows that they released chemicals at high levels of heat.
Those chemicals will then settle up in the juice and skin of the food. Hence, you'll have to get rid of the delicious juice or else there would be extra toxins within your food.
The Breast Cancer organization strongly opposes using roasting bags due to this issue. Another study that backs up this statement, indicating that BPA-free does not equal risk-free regarding plastic household gadgets.
What about ease of use? Many "nonstick" bags treated with PTPE or Teflon can be a bit cumbersome to handle.
They can be quite unwieldy and difficult to work with and can get damaged easily if they contact the hot metal of a stove or pan.
Due to the reasons above, some methods to substitute for oven bags are rather crucial.
Oven Bag Substitutes
This section will point out some methods of substitute for an oven bag you can easily find in your area.
Aluminum Foil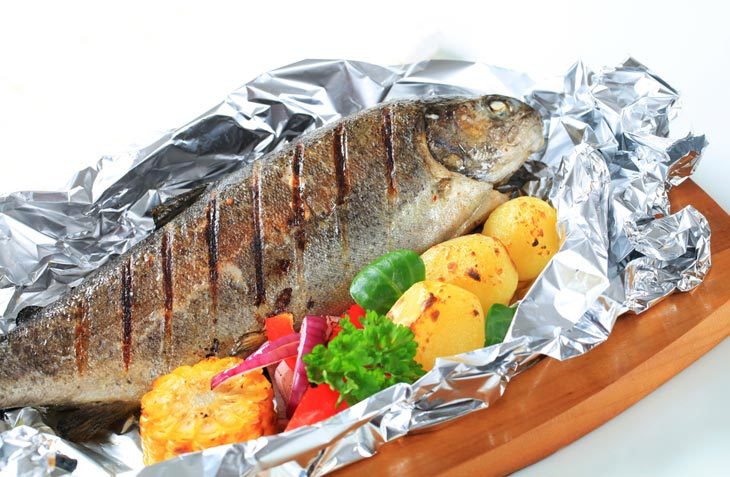 The first method of cooking bag substitution is using aluminum foil. This appliance is nowadays popular in most kitchens.
Covering your food with foil can mimic the affection of the roaster lid. It even further helps trap steam and moisture inside your food, preventing them from going dry but still allowing the skin to get crispy.
At the same time, you get an evenly cooked dish as the foil controls heat distribution. The top won't get browned before the rest is cooked.
As long as you utilize aluminum foil appropriately, it would become your excellent insulator and your best partner in the kitchen!
Pan With A Lid (Broiler Pan, Roasting Pan, Paella Pan, Extra-Large Pan, Etc.)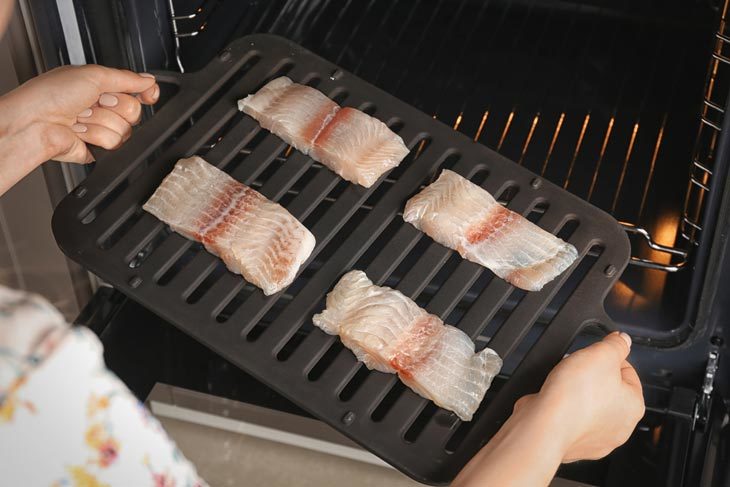 The following oven bag replacement is a pan or skillet with a lid. Braising the meat this way is a moist-heat cooking method.
When you cover the skillet, more heat remains in the space, and the food will cook more quickly.
Faster cooking means we are reducing the amount of energy required any time we cook! This can enormously shorten your electrical or gas bill!
Yet, it's not the ideal effect you want for all of your dishes. For some recipes, too much juice or steam might not bring about the proper flavor.
Hence, see if your cooking instructions fit this effect before applying this method.
One final advantage of this method lies in the juice it leaves. It won't get evaporated but concentrated in the bottom, leaving you with some spare juice for your sauce if needed.
Nevertheless, as said, you might not want such an effect for your particular recipe. If you want some brown, crispy skin or anything instead of the steam, go for another method in this list instead.
Casserole Dish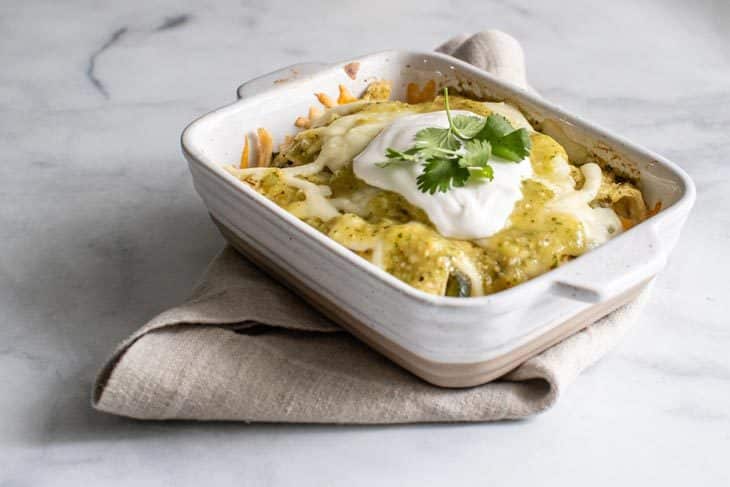 The most crucial benefit of using the casserole dish method is preserving nutrients during the cooking process.
When you cook food at a low temperature of 75 – 135 degrees Celsius for a long time, the nutritional composition of the dish is preserved almost intact.
This way, you won't have to worry about burning your food. It ensures that your food is thoroughly cooked and the inherent flavor is still there.
We would highly recommend using a casserole dish for cooking porridge.
Cast Iron & Stainless Steel Skillet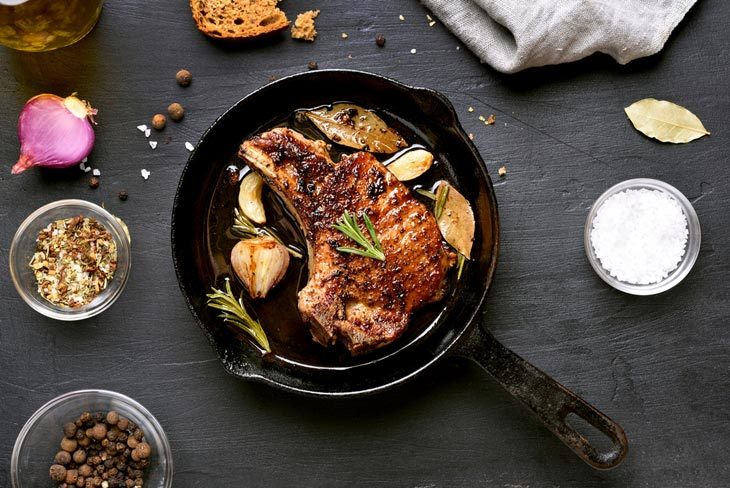 The last item to replace a basting bag is cast iron and stainless steel skillet. The greatest benefits of these cookwares are their superior durability and the safety they offer on the stove.
Both materials are naturally durable, scratch-resistant, and unlike non-stick pans, they don't wear out after years.
Although these cooking tools come in different brands, they don't have much difference between maximum temperature and cooking safety.
Both types can handle standard home oven temperatures up to 600 degrees Fahrenheit.
Unlike the three substitutions mentioned above, this one can help you come up with some brown color and texture.
How To Cook A Turkey Without An Oven Bag?
Are you wondering, "Do I need a Turkey bag to cook Turkey?" Among the methods of cooking this dish, using a pan with a lid is the simplest and easiest one. Let's see the process and prepare your favorite dish!
Ingredients
Thawed turkey
Vegetable oil or butter
Stuffing (optional)
Large roasting pan with a tight lid
Four ribs of celery
Four carrots
One qt. chicken or turkey broth
Cooking spoon or baster
Food thermometer
Step-By-Step Guideline
Step 1: Prepare the stove by preheating it to 350 degrees Fahrenheit.
Step 2: Remove neck and giblets from the bird, then rinse meat, and pat dry. Loosely stuff the bird if desired.
Step 3: Chop your vegetables (carrot, onion, and celery) coarsely. Take out your frying pan and melt the butter with it. Next, add the vegetables and sauté them till they turn slightly brown.
Step 4: Put these vegetables in the roasting pan's bottom and the bird on top of them. Add some broth and adjust the amount so it won't exceed halfway from the bottom.
Step 5: Use your lid to cover the skillet and let it sit inside your stove.
Step 5: Begin checking the bird every half-hour for two hours. Insert the thermometer into the thickest part of the thigh and widest part of the breast to see its internal temperature.
​Step 6:​ For those who prefer brown and crispy skin, remove the lid within the last 30 minutes. Do check the temperature of those thickest parts, such as the thigh and the biggest part in its wings.
​Step 7:​ Take the bird out to the cooling rack. Then, let it rest for at least 20 minutes before you start carving.
FAQs
Are Oven Roasting Bags Toxic?
Breastcancer.org recommends that homemakers not use roasting bags because plastic residue can leach into foods when reheating in a microwave or conventional stove. Any plastic will release harmful chemicals when heated.
How Do You Make a Roasting Bag?
In fact, you can get a roasting bag with a few simple steps.