9 Great Palm Shortening Substitutes That You Can't Ignore
Among many ingredients for cooking and baking, palm shortening stands out as a prominent substance that significantly contributes to the tender texture of the final products.
However, harvesting palm trees has resulted in severe damages to the environment, so you will need a palm shortening substitute for the sake of the ecosystem's well-being. Below, we will give you some decent options.
What Is Palm Shortening?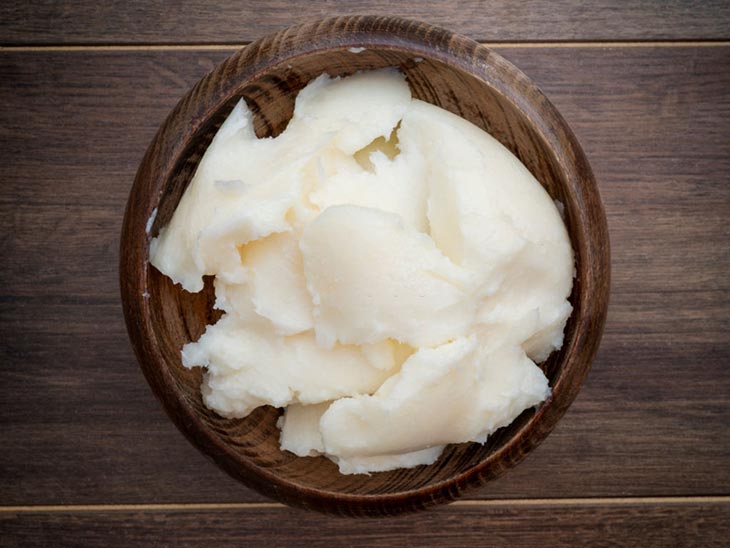 As stated above, you can have the answer to "What is palm shortening made from?" People cut down tropical palm trees and extract their oil to produce palm shortening.
The distinctive factor to tell palm oil vs palm shortening apart is the texture of these substances. In specific, palm shortening doesn't have unsaturated fats like palm oil, so it can attain a more luxurious and thicker form.
Unlike industrial shortening, this natural ingredient does not contain trans-fats which can cause potential health problems to consumers. Therefore, palm shortening is a notable ingredient not only for baking but also for deep frying and smooth frostings.
The Best Palm Shortening Substitute
1. Coconut Oil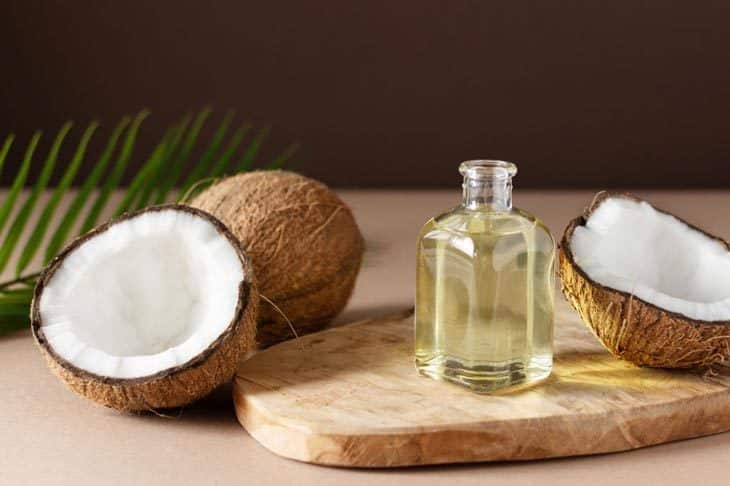 When thinking of a palm shortening alternative, coconut oil always stands as a noteworthy choice.
There are differences between palm shortening vs coconut oil, but these ingredients come from common plants. Many studies have shown that coconuts bring consumers remarkable health benefits, so you should rely on this oil to replace palm shortening.
Thanks to the high amount of vitamins, antioxidants, and minerals, coconut oil guarantees you good fat. Besides, this ingredient's antibacterial and anti-inflammatory features can help you stay healthy while enjoying the appetizing dish.
Versatility is another reason why you should choose coconut oil. Since this oil is a product from a plant, it's appropriate for vegan people.
Apart from the health benefits, coconut oil's flavor is noteworthy when you consider picking it.
Honestly, some cooks reported that the oil's taste is too strong for their dish. On the contrary, some feedback focused on the positive effect of coconut oil on their cooking.
In total, your cooking skill will partly decide how efficient coconut oil is. Don't store the oil in a container above 76 degrees Fahrenheit. Or else. The texture will melt down into a watery form.
2. Lard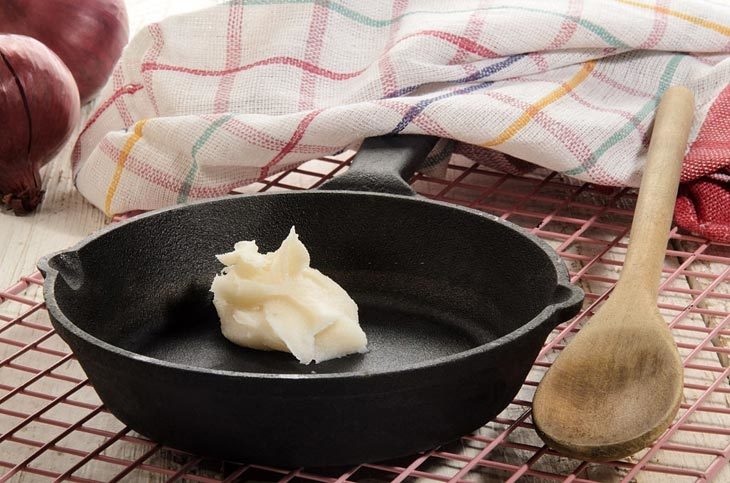 Have you found the answer to "What can I substitute for palm shortening?" If you haven't, we would like to suggest the lard.
It's not boasting to say that lard is one of the most widely used shortenings in the world. You can find this additive in almost every kitchen because its source is from daily food, pork.
Lard originates in animals, so it contains a more significant volume of fat than palm shortening. Additionally, you don't have to spend a massive amount of time finding lard due to its availability. It's available at every local grocery store.
However, be careful when consuming lard. The more trans fat a shortening contains, the more redundant cholesterol consumers take in when using the shortening.
To tackle this health threat, we recommend you go for homemade lard. Why? Homemade lard is the purest form of lard, so it won't include trans fats like the widely sold products.
You should process the lard from leaf fat, not the back fat as usual, for a more excellent result. The lard made from leaf fat will deliver an amazing flavour for your baking.
We bet that you can find any raw ingredients with better sustainability than lard. You can keep homemade lard in the fridge for use until 6 months as long as you set the right temperature.
Moreover, this substance will ensure the intact aroma and outlook of the dish because of its no-color and no-odor.
3. Fresh butter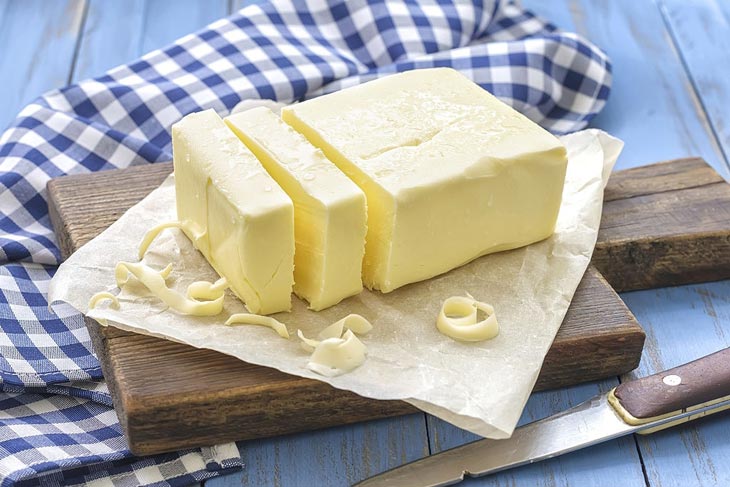 If fresh butter is not a readily available ingredient, no one is. For this reason, you can choose fresh butter as an organic palm shortening.Typically, people process butter from animals like cows, goats, sheep, or buffalos.
We can see that this is the distinction between palm shortening vs butter. Nevertheless, that's not all the difference. The fat volume is another point that differentiates these two types of shortening.
Butter doesn't utterly contain fat like palm shortening. Fat takes only 85 percent in the component of fresh butter, whereas palm shortening consists of 100% fat.
Due to the dissimilarity in fat content, each ingredient's impact on cooking also varies. For instance, fresh butter will create softer pastries and less flaky pie crusts than palm shortening products.
Some people consider these effects as advantages, but some don't. If you still want fresh butter while enhancing the fat portion, mixing this ingredient with coconut oil is ideal.
The perfect ratio for each substance to form the combination is 1:1. Besides, a cup of butter and coconut oil mixture can replace a cup of palm shortening.
4. Margarine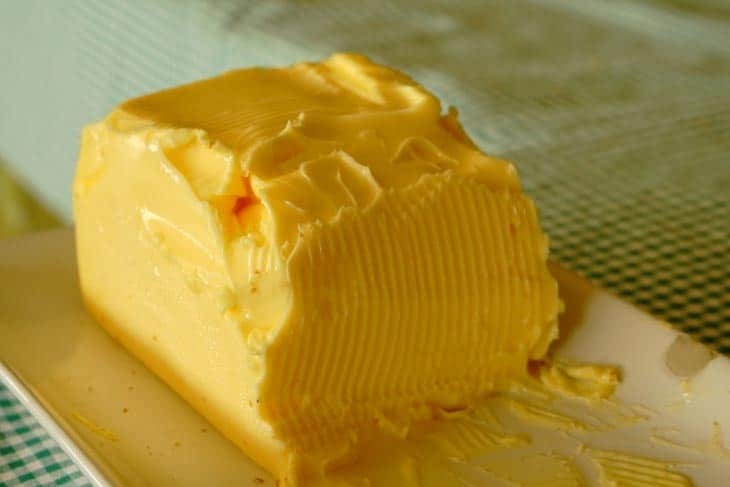 If fresh butter hasn't managed to answer your question, "What can I use instead of palm shortening?", you can try another version of butter, it's margarine.
Even experienced cooks mistake that butter is similar to margarine. This is partly correct. In fact, you can find that margarine and butter taste and outlook are almost the same.
For a deeper insight, margarine doesn't originate from milk like butter. On the other hand, this ingredient also comes from vegetable oils. Therefore, in terms of source, margarine is identical to palm shortening.
When you take margarine for your baking dishes like making bread, cookies, or cupcakes, you have to expect the food to come out with an unfamiliar texture compared to palm shortening.
5. Canola Oil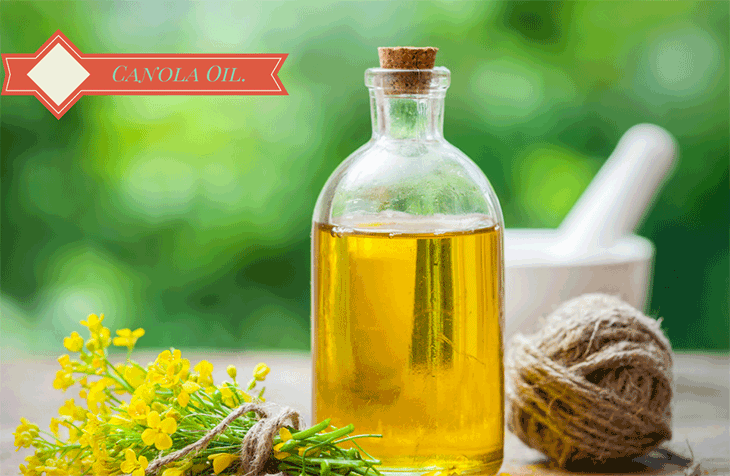 Another decent palm shortening alternative is canola oil. This substance is a gift from nature that has a moderate level of saturated fatty acids. So, it can be a wonderful choice for people looking for healthy additives.
What's more, thanks to the high smoking point, you can rely on this organic oil as cooking oils for frying cuisine. Along with the smooth texture, the light flavor of canola oil is the two reasons you can replace palm shortening with it.
6. Ghee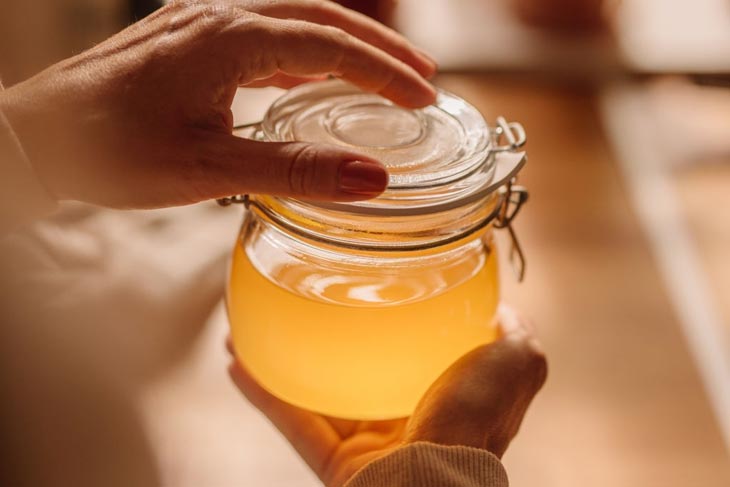 You would hear of this palm shortening replacement more often if you lived in India. People melt butter under high temperatures until the milk becomes solid. Next, the extraction of solid milk will transform the butter into lactose-free. And, we call the final product ghee.
Ghee has its root from butter, but it doesn't deliver the creamy taste like its original version. The 1:1 ratio is ideal for applying ghee instead of palm shortening.
7. Vegetable Shortening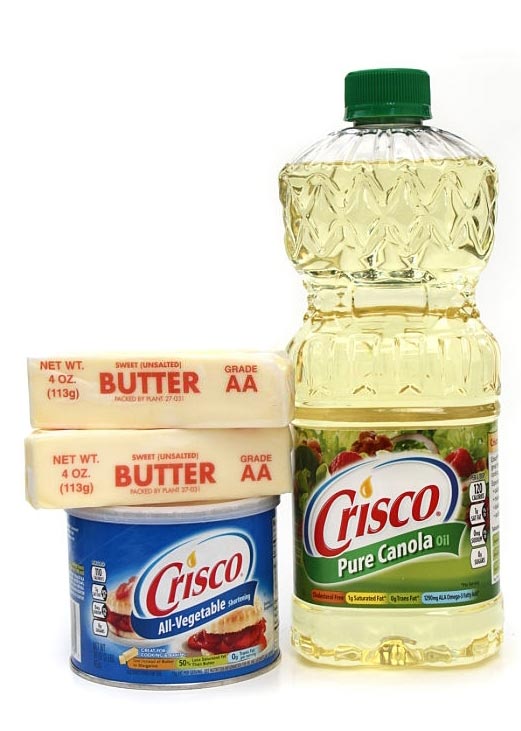 The vegetable shortening is a combination of cottonseed oil and soybeans. Due to the components from 100% veggie, this shortening is a favorable additive for people going on a diet.
This cooking ingredient can be appropriate with numerous recipes, so you can easily add it to your dish instead of palm shortening.
8. Applesauce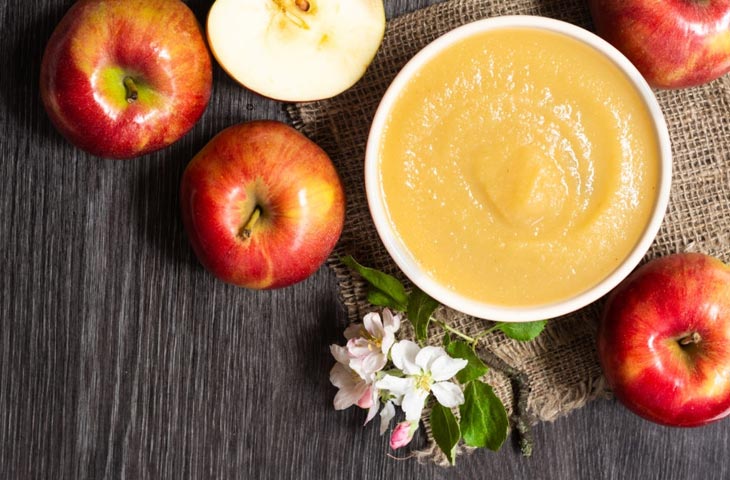 When applying this palm shortening replacement, you should be aware that the applesauce is only suitable for sweet food or dessert. In detail, a dish with applesauce will be a little bit sweeter than other ones with palm shortening. This situation is the result of additional sugar in the sauce.
Additionally, you will have to mix applesauce with extra oil to gain the desired rise or taste of the food, like when you use palm shortening.
9. Normal Shortening
Why not? You can rely on casual shortening to compensate for the lack of organic palm shortening. Unlike palm shortening harvested from palm trees, casual shortening or palm-free shortening is from other materials and food-processing technology.
Although this replacement is not 100% from nature, its availability is a huge advantage. You can purchase a bottle of palm-free shortening at any grocery store.
FAQs
1. How To Bake Without Palm Shortening?
In case you don't have palm shortening nearby but still have to complete your baking, you can try to use butter instead. Bear in mind that butter contains a high volume of water in its structure, so you need to limit the watery portion of the dish.
Apart from sole butter, you can try to mix it with coconut oil.
2. Is Palm Shortening Bad For You?
The most precise answer to "Is palm shortening bad for you" will depend on the specific health conditions of each person. Here, we just give you the general assessment.
Regardless of the considerable saturated fat content, palm shortening is still beneficial to your health if you consume it within a proper amount. Thanks to its 100% natural origin, palm shortening will provide you with fundamental vitamins and minerals.
3. Is Vegetable Shortening The Same As Palm Shortening?
No, it isn't.
As you can see from above, people create vegetable shortening from cottonseed oil and soybean. On the other hand, palm shortening is utterly from the oil extraction of palm trees.
Honestly, vegetable shortening will bring a relatively identical flavor and food texture to palm shortening. As a result, you can effortlessly opt for this replacement.
Bottom Lines
Palm shortening is a healthy and organic food additive, especially for your baking, smooth frosting, or deep frying.
However, because of the negative impact of palm harvesting on the ecosystem, you should turn to a palm shortening substitute to complete your dish. You will have various replacements to apply if needed with the list above.