Paneer Substitutes (The 8 Best Options)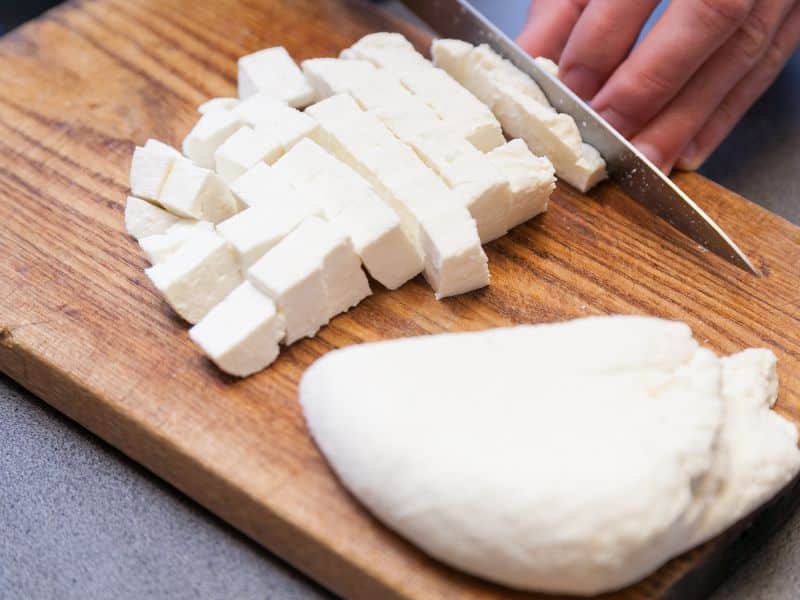 Paneer is a delicious Indian cheese, but the ingredient isn't always around when you need it. So, what is a good Paneer substitute?
This article includes a list of the eight best alternatives to Paneer. Of course, each of these substitutes has its distinct taste and cannot completely replace Paneer. For that reason, they will work well in one recipe but not another.
For further information, read on!
What Kind Of Cheese Is Paneer?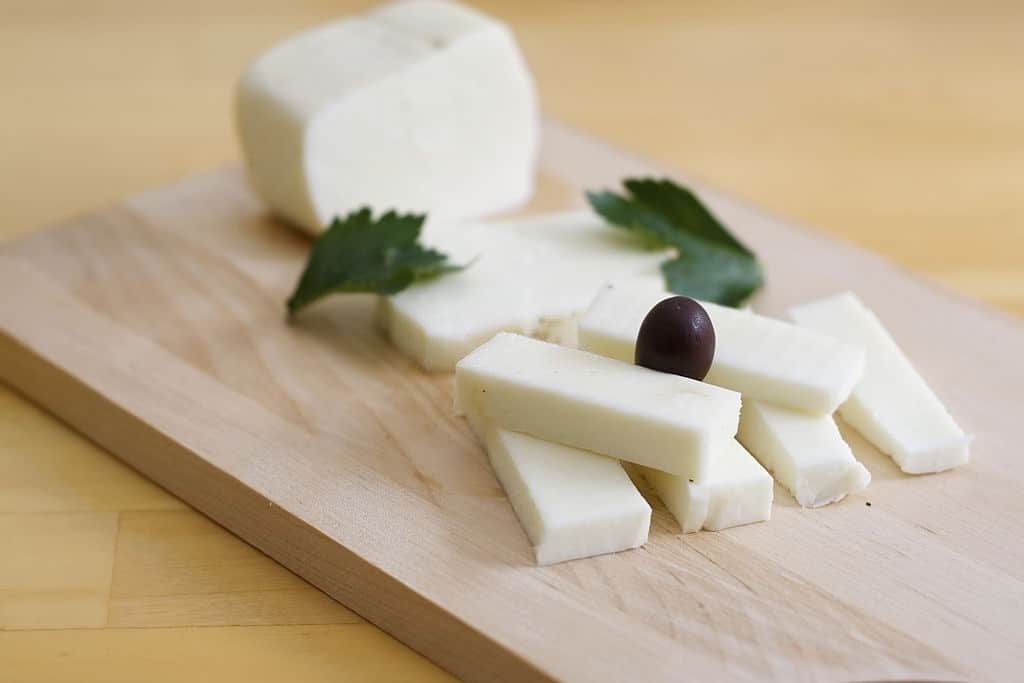 Is paneer cheese? What is a paneer? Here is the answer.
Paneer cheese is a popular type of cheese in Indian cuisine. It is made from two main ingredients, including lime or lemon juice and curdling milk.
Although it is called cheese, this one is not an aged cheese with a salty taste and solid texture like others. Instead, paneer has a quite soft texture and never melts.
Due to the special feature, you can fry paneer cheese, grill, or even stir fry it with other ingredients. You can also enjoy it like a snack, or use it in a meal, or even for breakfast. It might sound weird, yet don't be so quick to jump to a conclusion until you get to taste it!
Paneer goes well with nearly everything as it will never surpass the taste of others. Thus, it actually will blend with other ingredients and enhance the flavor of the dish.
List Of 8 Paneer Substitutes For Your Recipes
1. Halloumi Cheese – The Best Choice
Halloumi is a combination of goat's milk and sheep's milk. It contains a lot of calcium, vitamins, proteins, magnesium, and a considerable amount of fats as well.
Halloumi is a perfect substitute for Paneer since it has a special feature like paneer cheese – never melt. This cheese is also quite alike the mozzarella as they are both white and layered types of cheese.
Therefore, you can cook it in various ways without worrying that it will be ruined. Grilling, Pan-frying, or thinly slicing to add to salads can all be applied to prepare this cheesy. You may eat it raw as well, yet it can be slightly salty as it is an aged cheese. It would deliver its best taste once cooked as the cooking process would unwrap its true savor.
Still, if you're a vegetarian, you should be careful with the variation of Halloumi when you buy it as the cheesemaker uses Rennet in making this cheese. Nonetheless, the traditional rennet can be replaced by the vegetarian one, so it is safe for the vegetarian to consume Halloumi.
2. Extra-firm Tofu – Friendly Choice
Extra-firm tofu holds the least interfering flavor among the mentioned substitutes. We're not really sure why the vehement reaction against it from some quarters, but tofu makes an excellent Paneer cheese substitute.
Plus, extra-firm tofu is vegan and vegetarian-friendly, so it also works if vegan and vegetarian alike want to add a bit of 'cheese' to their recipe.
3. Well-drained Ricotta
Well-drained Ricotta is a rather versatile ingredient and can be used in various recipes, even as desserts. This Italian cheese is as close to Paneer as you can get due to its soft yet grainy texture, making it perfect to use in Paneer-centered recipes.
You'd want to consume well-drained Ricotta as soon as possible since it doesn't last long in the fridge. If you see it turn from white to yellow, consider eating it right away because this is a sign to tell you that your well-drained Ricotta is going bad.
4. Feta Cheese
Feta is traditionally made from sheep's milk and aged for 4-6 weeks before putting it on sale. It has a sort of crumbly texture with a salty and sharp taste. One of this cheese's specialties is that its lifespan can extend up to multiple months if you preserve it well enough.
Speaking of feta cheese, we all know that it is the most suitable one for salad toppings, especially when you try to go on a diet. It is one of some healthy dairy products that will not make you feel guilty about your health when eating.
It has fewer fats, carbs, and calories, yet a lot of nutrients are needed for your body. When you don't have paneer cheese with you, feta cheese can be a great Paneer replacement.
Using feta in your dish will give you almost the exact richness, creaminess flavor complementing your sauce. Plus, this cheese also has a "never-melt" ability, so you don't have to worry that it will make your sauce too watery or gooey.
5. Panela Cheese
Panela (or you can call it queso panela) is a cheese that originated in Mexican. Native people used to mold this cheese in a basket, which explains why it has the name queso canasta – "basket cheese". This cheese is made from one ingredient only – pasteurized cow's milk.
It has a cream and soft texture with a fresh milk savory. Panela is one of the fine Paneer substitutes as it is quite similar to paneer. When you cook it, the cheese will not melt and lose the form, yet instead, it just softens.
You can bake or pan-fry panela, yet it would give its best taste when you serve it as a fried dish. It is well-known as a great starter for the meal.
6. Mexican Queso Blanco
Paneer substitute queso blanco? Why not? They are the finest alternative for each other.
Mexican Queso Blanco is often mistaken for Queso Fresco because of the similarity in names. However, the two are very much different as Queso Fresco is not vegetarian-friendly, whereas Queso Blanco is.
Due to the firm and crumbly texture, Mexican Queso Blanco is often served as salad toppings or comes in a bowl with fresh fruits.
7. Mozzarella Cheese
Again, another Italian-based cheese – Mozzarella. Mozzarella is a sliceable curd cheese that can be eaten fresh. In fact, the sooner you eat it, the better it will taste.
Unlike Paneer, Mozzarella is easily melted when heated, which is why you should only use it in thin slices served with salads or sandwiches as a Paneer alternative.
8. Cottage Cheese
Cottage cheese is high in protein and low in fat. The cheese was once very popular, just over some decades ago, when it was first introduced as a healthier version of meat.
When using Cottage cheese as a substitute for Paneer cheese, keep in mind that the sodium content in Cottage cheese is fairly high, so you may want to adjust the amount of salt in your recipe accordingly.
Paneer Vs Mozzarella – Difference Between Mozzarella and Paneer Cheese 
Ingredients and Texture 
Paneer is made from boiled milk with an acidic substance like vinegar, lemon, or lime juice added to separate the curd from the milk. Then, the excess water will be drained, and the last curd is the paneer.
Paneer is a semi-solid cheese with a dense yet crumbly texture. Meanwhile, the process of making mozzarella cheese is slightly different from its rival.
The milk is heated up and then added to the previous batch of cheese containing thermophilic bacteria. After that, the mixture will be left to become ripe for the bacteria to multiply. Next, the cheesemaker will put in rennet to curdle the milk.
After hardening, the process of healing is done. After the curd heals, curd portions are stirred and warmed to split up the curd. The curd is then evacuated away from the whey, then placed in a hoop to shape a solid form.
This mass is left to rest until its final pH point is at about 5.2–5.5. Once it reaches that point, the cheese can be tensiled and kneaded to create a fine consistency.
Mozzarella is rather soft and moist with a mild, milky flavor. When eaten by itself, it is as if you're not tasting anything but a slightly acidic or lactic taste, if you notice.
Nutrition
Paneer
Fat: 23.8g
Cholesterol: 68.9mg
Carbohydrates: 3g
Calories: 300kcal
Sodium: 751.1mg
Potassium: 128.7mg
Protein: 18g
Mozzarella Cheese
Fat: 22.5g
Cholesterol: 78.6mg
Carbohydrates: 2.2g
Calories: 303.5kcal
Sodium: 635.6mg
Potassium: 78.6mg
Protein: 22.5g
FAQs 
What Is Paneer Called In English?
Is Paneer in english cottage cheese? No, no! Don't be mistaken.
Speaking of Paneer in english USA, people don't call it cottage cheese; yet instead, it is known as farmer's cheese or curd cheese.
Is Paneer Cheese And Cottage Cheese The Same?
Many are mistaken when thinking cottage cheese is paneer. They are NOT the same.
They taste not the same, and their texture is far different from each other. As mentioned above, paneer is an unsalted cheese and is made from curling milk and lemon juice. Meanwhile, cottage cheese is a salted type of cheese, and it contains heavy cream – the ingredient paneer does not have.
Paneer is more like tofu with a moist and spongy texture, whereas cottage cheese is more like a liquid and greasy cheese.
What Does Paneer Taste Like?
Some people said the taste of paneer is quite similar to Italy's ricotta or cottage cheese. However, in our opinion, paneer's flavor is a mild and milky flavor that makes it go beautifully well with strong, spicy flavors.
In Conclusion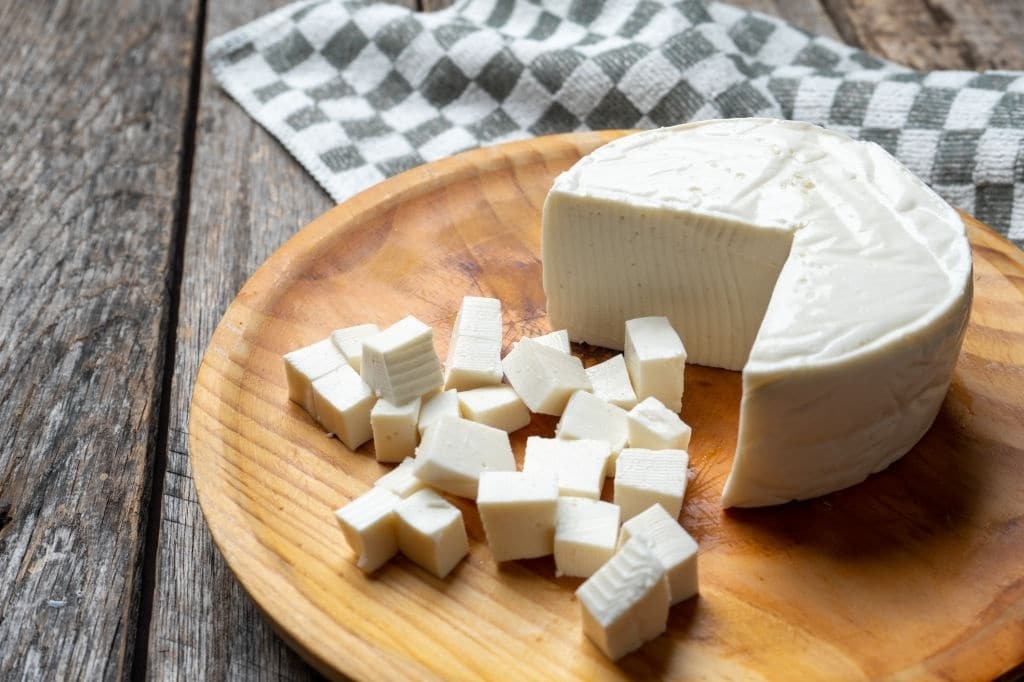 Yes, the best Paneer substitute does exist; you just have to use the right one for the right recipe.
You should try all the options mentioned to see which one do you like best as it also relies on your taste and preference. One substitution may be good for this person but not another, so follow your taste and see!