5 Best Alternatives For Peanut Flour Substitute You Should Know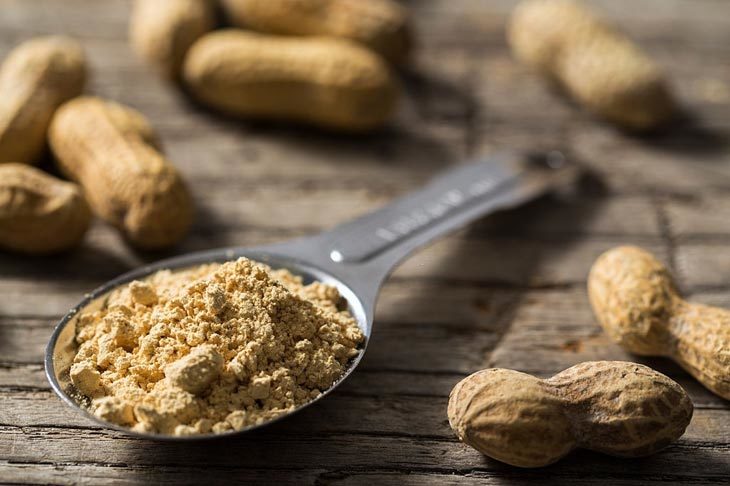 Peanut flour, famous for its distinct peanut flavor, is a fantastic aromatic booster in many recipes. Suppose you intend to make some yummy cookies or cakes using this flour type. But you cannot find it on grocery store shelves, or you might want to bring the fresh air to the traditional peanut flour recipes.
What should you do in these situations? Which ingredient will be the best peanut flour substitute?
Let's dive into the following article, as we will reveal the top alternatives for this flavorful nut flour.
Brief Information About Peanut Flour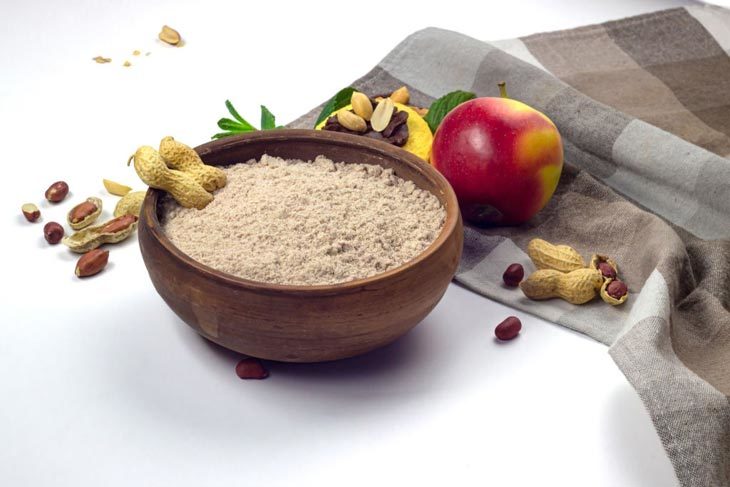 Before getting into details about peanut flour substitutes, let's discover some brief information about this flour type. So, what is peanut flour?
Peanut flour is made from peanuts roasted to a light, medium, or dark degree. Through the pressing process, part of the peanut oil will be removed from the ground peanuts, leading to less fat and more protein flour.
Depending on each manufacturer's process, peanut flour nutrition may vary. However, 100 grams of peanut flour generally provides around 52.2 grams of protein, 34.7 grams of carbs, and only 0.5 grams of fat.
Besides, peanut flour is a good source of vitamins and minerals, such as dietary fiber, potassium, niacin, magnesium, and phosphorus.
What about the defatted peanut flour recipes?
This gluten-free flour is widely used in diverse dishes. For instance, you can use it as a thickener for your creamy soup or an aromatic booster in bread and baked goods.
Which Is The Best Peanut Flour Substitute?
Now, it is time to go through the top common alternatives for peanut flour. Then, you can decide which is the best substitute for your situation.
1. Powdered Peanut Butter
The first name on the list is powdered peanut butter, a popular item that keeps showing on the local grocery stores. Among the peanut butter powder brands, PB2 might be the most well-known.
So, peanut flour vs powdered peanut butter – how are they alike and different from each other?
Similar to peanut flour, traditional peanut butter powder is made from roasted peanuts. However, when grinding the nuts into a fine powder and removing part of the oil, the manufacturers will add sweeteners or salt to enhance the distinct peanut taste.
For these reasons, powdered peanut butter is a perfect flour to boost the creamy taste of your low-carb meals or smoothies.
2. All-purpose Flour Or White Flour
If you are looking for a more cost-effective and easy-to-find substitute for peanut flour, go for all-purpose flour.
As the name suggests, this flour type is suitable for all types of pastries, such as pizza, bread, cookies, biscuits, muffins, and so on. It also helps to thicken gravies and sauces.
However, this substitution might come with some downsides. The main ingredient of white flour is wheat grains, so it will not have a wonderful nutty flavor. You might also need to put the white flour through a sifter to break up any lumps in the flour before cooking.
3. Coconut Flour
What if you want to bring fresh air to your peanut flour recipe? Which is the most suitable flour to use?
In this case, let's consider coconut flour – a natural byproduct of coconut milk production. Coconut flour works well as an aromatic enhancer in diverse desserts, especially pastries.
The only minor downside with this substitution is that coconut flour is quite dry. Hence, you might need to add more wet ingredients to achieve a similar peanut product.
4. Almond Flour
What else can you use to replace peanut flour? Well, you can go for almond flour – a naturally gluten-free substitute.
Almond flour is made by grinding and sifting blanched almonds into fine flour. The fantastic nutty flavor of almond flour surely can substitute the peanut butter flavor in almost all recipes for the taste.
What's more? Almond flour is rich in fat content, so it brings moisture to your savory dishes.
But peanut flour vs almond flour – which provides a larger number of calories?
The almond flour calories are much higher than peanut flour calories; thus, if you opt to gain more calories while lower carbohydrate intakes, almond flour is the best peanut flour alternative.
5. Pecan Flour
Another gluten-free alternative to peanut flour is pecan flour, which is made from finely ground pecan nuts.
Pecan flour not only adds a warm, nutty taste to your recipes but also provides many health benefits. It is a rich source of protein, fiber, and vitamin E.
What about calories intake? For a cup of defatted pecan flour, you will consume around 390 calories.
How To Make Peanut Powder At Home?
How to make defatted peanut flour? It is tricky to make defatted peanut flour at home because we do not have the necessary equipment to extract oil from the paste.
That is why we will provide an alternative guideline on making peanut powder which is pretty similar to pressed peanut flour.
Ingredients
A cup of raw shelled peanuts.
Instruction
Step 1: Roast the raw peanuts on a large skillet over medium heat until they become golden brown.
Step 2: Transfer them to a pan and let them cool down completely before blending.
Step 3: Use a blender or food processor to blend the roasted peanuts.
Blend the roasted peanuts for about 5 seconds, then stop and loosen the peanuts on the sides.
Step 4: Repeat the process 2-3 times until the peanut powder reaches your desired consistency
Step 5: Transfer the peanut powder to a glass container, and only close the lid when it is completely cool.
Properly stored in an airtight container in the fridge, the homemade peanut powder can remain its best quality for up to 3 months.
Final Thoughts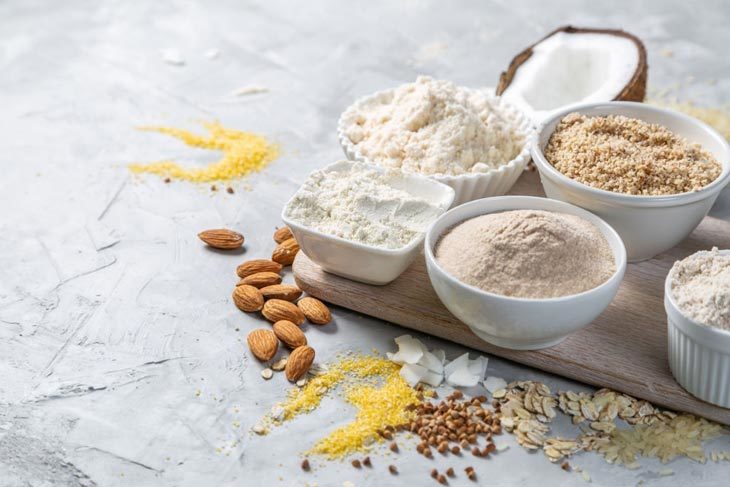 Above are the top best substitutes for peanut flour. What do you think about these alternatives? Which one do you love the most?Let's share with us your experiences when using these substitutes.
Besides, if you want to recommend any other peanut flour substitute, please leave your comment below. This way, we all have more options to pick when we need to substitute peanut flour in the next cooking time.