19 Best Options For Pearl Onion Substitute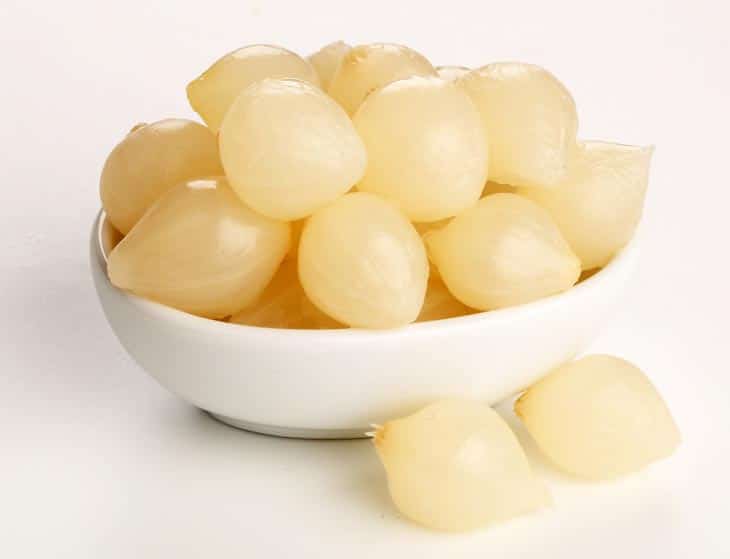 You can always use the pearl onion substitute when this ingredient is absent from your kitchen.
The pearl onion (also silver-skin, baby, or button onion) is a type of tiny dried white/red/brown ingredient.
Its size is often less than 1/2″ in diameter only. Almost everyone finds it quite difficult to peel these little pieces.
So, how many options for the best pearl onion replacement? It is time to dig deeper into the list.
A List Of The Best Pearl Onion Substitute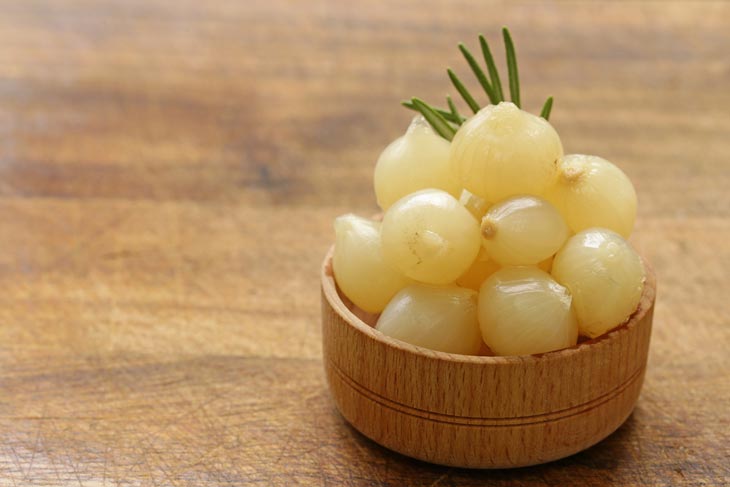 1. Shallot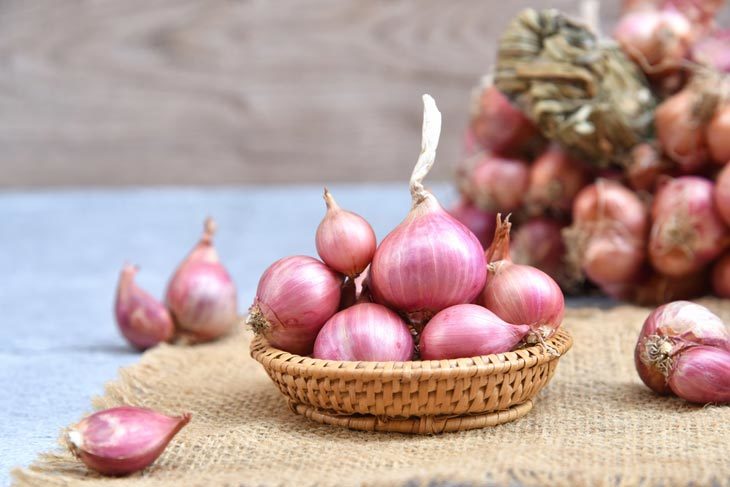 The fresh shallot comes as a type of normal onion with a highlight of the milder taste and light garlic flavor.
The more you chop, slice, or mince the shallot, the stronger the garlic hint will be due to the aciditic nature. Compared with the fresh pearl onion, this vegetable bears a lower sweetness level.
With several recipes with this replacement for pearl onions, adding vinegar and sugar can help create a balance.
The taste of shallot will be a perfect match with soups, dressings, or stews. In particular, it can reach the best pleasantness if you stir shallots for the caramelized.
In terms of the suitable measurement, one shallot in medium size can be replaced with two pearl onions. You can adjust the number of substitutes for your recipes.
2. Caperberries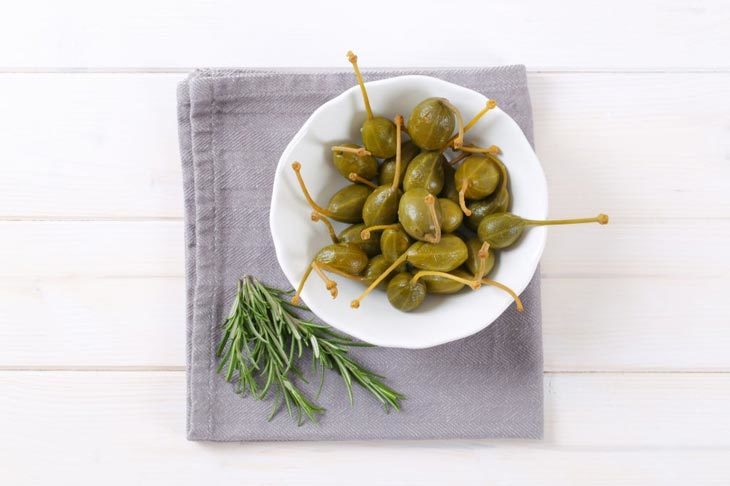 Like capers, caperberries belong to the shrub family. However, the caperberries were born a form of fruit.
Regardless of origin and shape, we suggest them as another ideal option for you when looking for an ingredient resembling pearl onions.
You can find several stripes on the caperberry's skin with a quick look. Also, its tail gets a bit tightened.
There are small fruit seeds inside the caperberry instead of an unappetizing stone in the pearl onion. Hence, you do not need to remove this part.
Despite a boring and dingy surface, the caperberry owns an amazing depth of flavor. In other words, it tends to be milder than the pearl onion, for sure.
There should be an equal proportion for this replacement. For example, you can swap one cup of caperberries with one cup of pearl onions.
3. Green Onions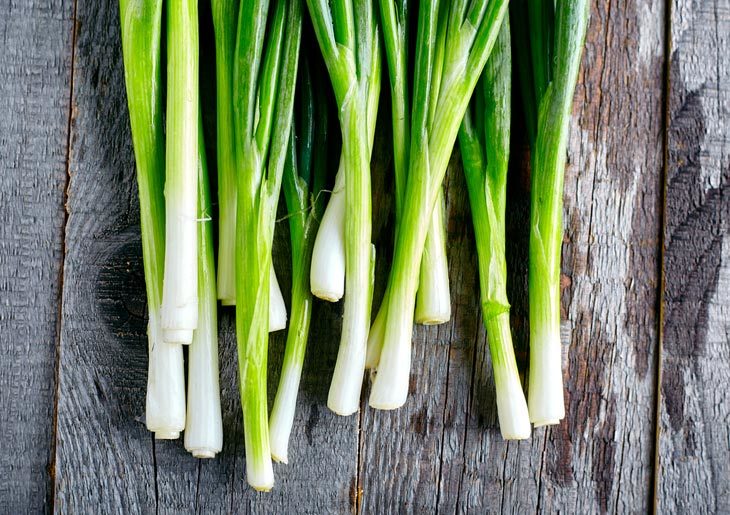 Scallions or green onions are equivalent to baby onions. One noticeable difference is that the bulbs of scallions do not completely grow like the ones of baby onions.
It generally exudes a milder taste and a smell nearly the same as pearl onions. Thus, there is no surprise when they are related to each other.
Besides the bulb, the green leaf of a scallion can be consumable for both raw and cooked dishes. So, it always comes as one of the best versatile vegetables in the normal onion line.
We suggest cutting the green onion in half to boost its fragrance and intense taste.
Sometimes, you can also try several green onion substitutes. For the common replacement, three bulbs of scallion can stand in for a pearl onion stalk.
4. Brown Onions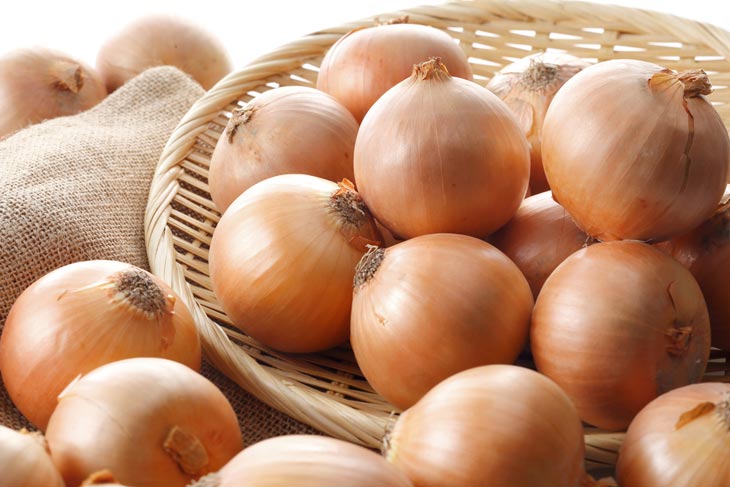 Despite the bigger size compared to the pearl onion, the brown onion is one of the most widely-used onion varieties.
We appreciate its versatility because you can use this ingredient with the onion note for any recipe. And the pearl onion is not an exception at all.
It's up to you to decide how many brown onions will be used. Using raw ingredients is the best for those who love the strong and sharp flavor.
On the other hand, you can fry or saute it to find another dimension of taste (sweetness).
5. Red Onions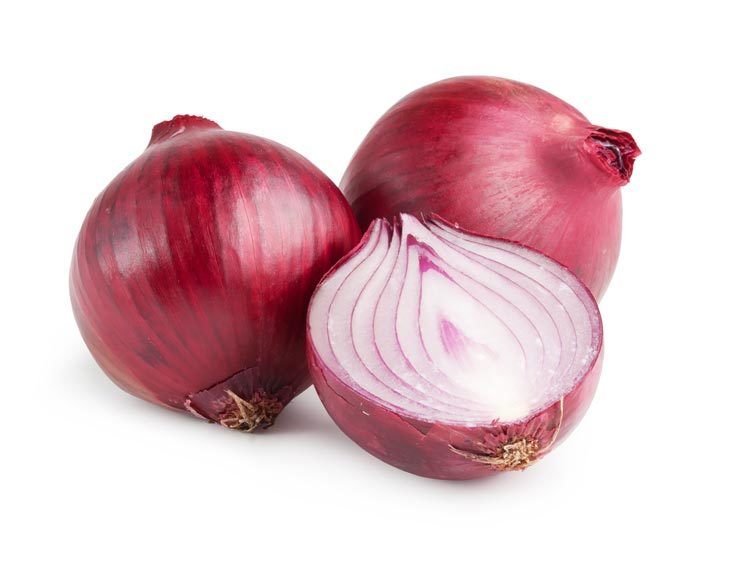 We have to say that the red onion can never be the best replacement for the pearl onion in terms of size and shape. However, when it comes to appearance and flavor, this story changes.
The red onion is around 6 inches (not too big compared to the pearl onion).
As for flavor, this substitute is a bit more pungent and spicier sometimes. The red onion can still bring a great sweet taste to your taste, as the pearl onion does.
We suggest using the cooked red onion with a ratio of ½:1 for replacement. A big amount of this ingredient can overshadow the entire food due to its stronger taste.
6. Supasweet Onions
The name somehow lets you know about this substitute. Its shining point is exactly the dominant sweet flavor.
Because the supasweet onion is milder, it is suitable for sandwiches and salads when the ingredient is raw.
As for the content of this onion, it is not acidic – a troublemaker for those who have a heartburn problem.
Besides, if you are not a big spicy-food lover, the supasweet onion should be on your list.
Due to the perfect fresh sweet flavor, the replacement proportion of 1:1 (supasweet onion and pearl onion) is our recommendation.
7. Leeks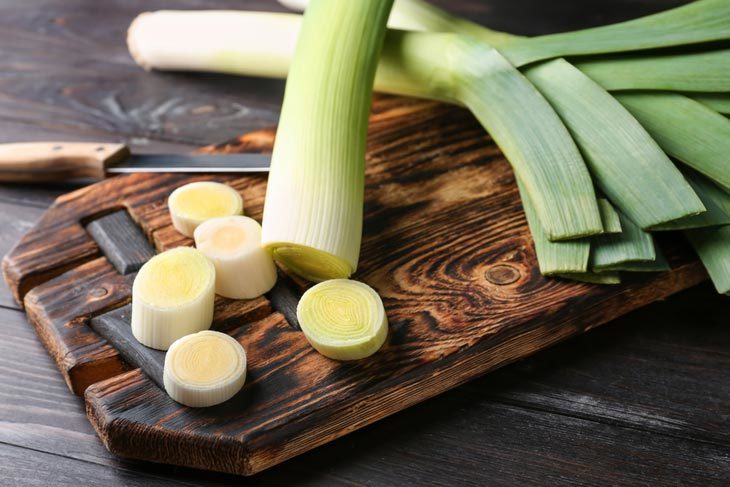 The leek is as mild as the pearl onion. This type of onion offers a special combination of flavors of garlic, chives, green onions, and shallots.
A fresh leek is firm and crunchy. You can feel it when trying to eat the leek's white body.
It would be better to enjoy the cooked leek than the raw one. The vegetable will become more mellow with great pleasantness after you cook it.
There is no doubt that leeks come as a decent substitute for pearl onions.
The ideal ratio is half of the leek substitute for one pearl onion. It is still fine for a bigger amount of leek that will not overwhelm the dish.
Other leek substitutes also get the job done well if you don't have any on hand.
8. Chives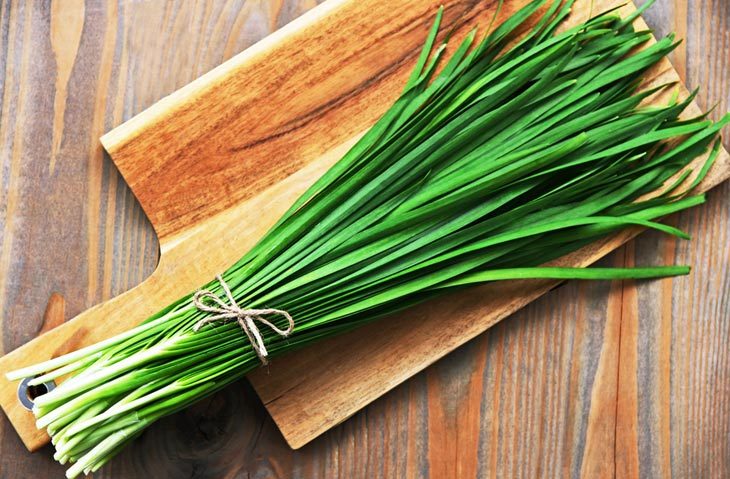 Another herb with a mild onion flavor is the fresh chives. We are so sure that it is now available in every supermarket. Better yet, you can even grow them yourself at home.
The green chives with the long stem are identified as a fusion of garlic and pearl onions. Still, their flavor is milder (not too sharp).
1 tsp of the dried sweet onion should equal one stalk of the fresh green chives. Due to the high fixation, too much chives will overwhelm your dish.
9. Celery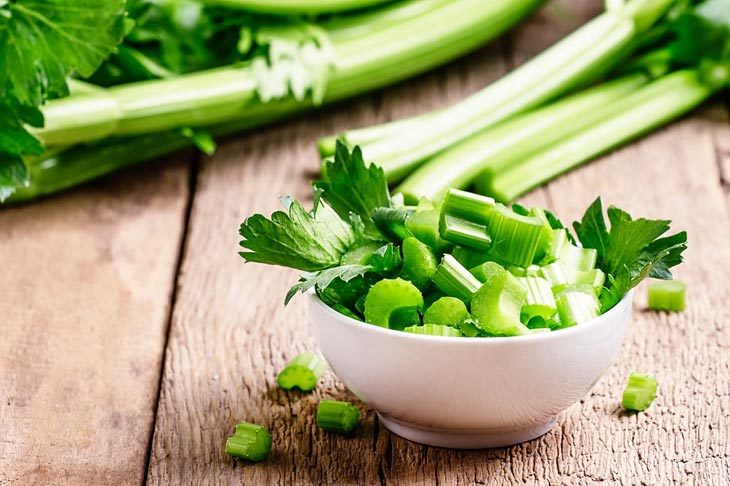 The celery is a part of the Apiaceae line commonly found in the marshland. Many people have the celery for a healthy green juice at home.
But do you know that it can also be a substitute for the pearl onion?
Utilizing the celery can help you ensure the sweet taste of the food without the pearl onion. However, this vegetable will add a little smell, then.
With the aim of boosting the nutrient value, you should chop the celery finely before cooking. About 2g of the celery can replace 1g of pearl onions.
10. Carrots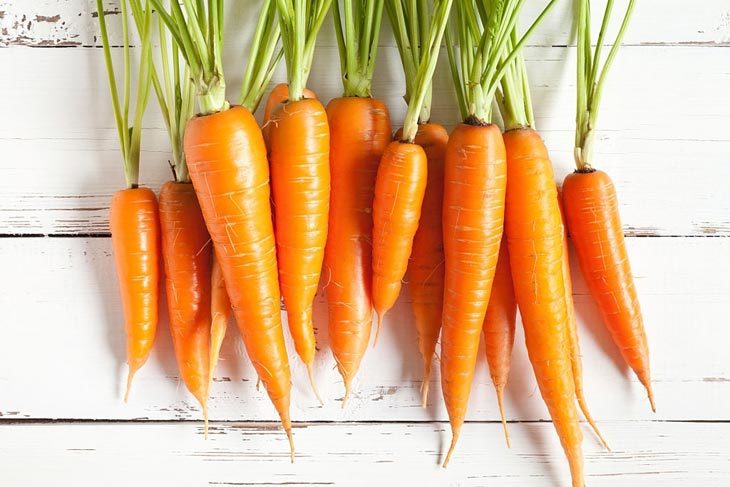 It could sound weird a bit to use carrots for replacement. However, this type of root vegetable can be an ideal substitute, thanks to its fresh sweet taste.
After removing the carrot skin, you can replace it with the pearl onion with both raw and cooked recipes.
In addition to the taste, carrots offer tons of health benefits with their nutrient content. For example, vitamin A will be helpful for your eyes. 
Again, the equal proportion between carrots and pearl onions holds the key to the best replacement. That said, you can use more carrots if you love them. It does not matter at all.
11. Spring Onion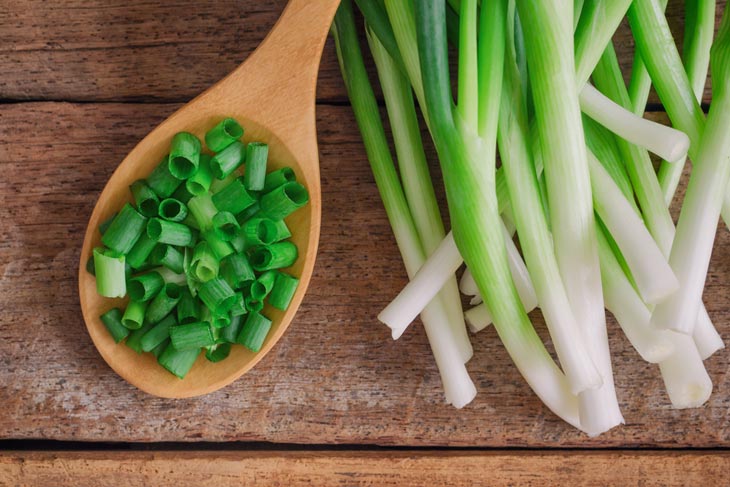 You can consider the spring onion as a youthful plant. The farmers harvest this spice before the growing process of the bulb.
So, you often find it with a slim long "body" and a green top that can be eaten raw or well cooked.
The spring onion serves a comparative sweet taste to the baby onion, but it seems to be milder.
Since the spring onion has an earthy taste, the reasonable ratio for replacement is ½ cup of spring onions for 1 cup of pearl onions.
If you do not like the weird smell, it would be better to use a smaller amount.
12. White Onions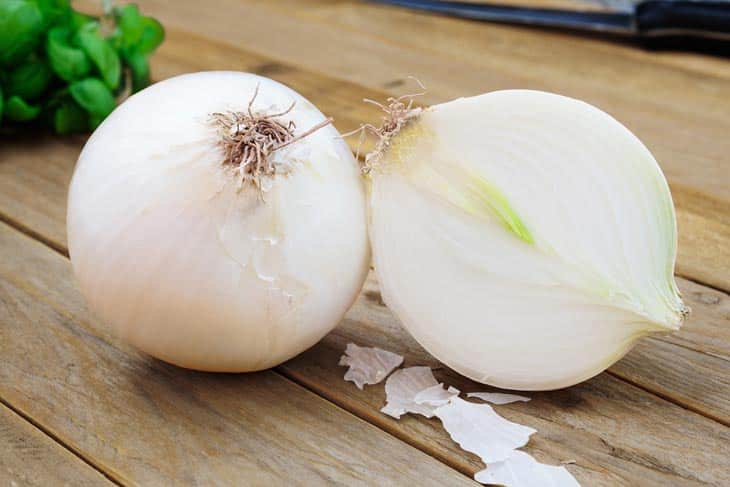 Without the pearl onion, the white onion can take the golden crown, too. They own a similar profile for taste regardless of a different sweetness.
However, there is one thing that could matter. To put it simply, the white onion tends to be more wonderful due to its tasty smell that the pearl onion does not have.
This distinction should be an important note for those who are sensitive to the food smell.
The best proportion is an equal ratio for replacement with the white onion. If you love its smell, it does not matter to add more.
13. Regular Onions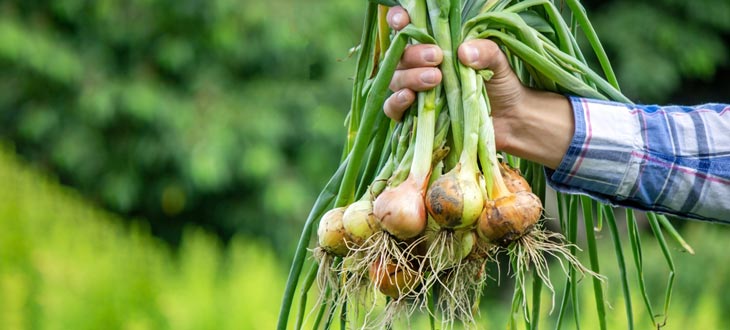 The regular onion (also called the essential onion) is a type of vegetable broadly grown in the Allium onion family. Using the raw onion is also one option that we would like to suggest.
This substitute is nearly the same as the pearl onion without a green look and herby aroma.
Both of them have a mild and sweet taste. The best recipes for them include mixed greens, pasta salads, and soups.
Two pieces of the regular onions are sufficient for a stalk of the pearl onion. And do not forget to cut all the leaves before eating.
14. Fennel Bulbs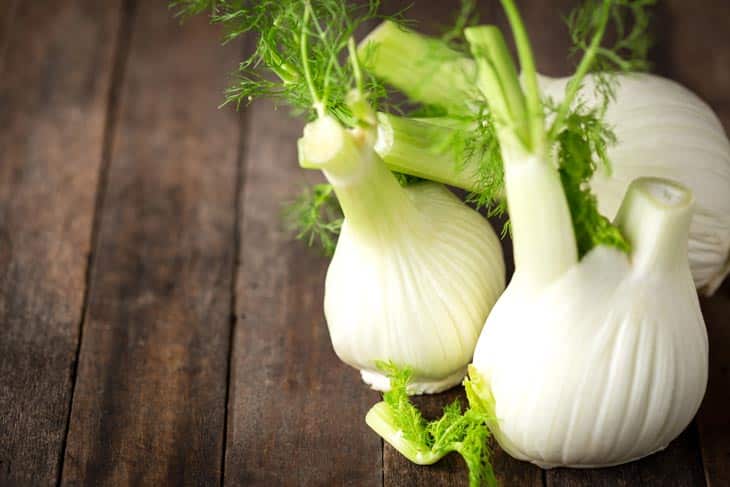 The fennel bulb is an indispensable member when it comes to the carrot family. People find it a tough spice with padded leaves and yellow blossoms.
From its Mediterranean origin, this plant has spread to numerous places (especially riverbanks and ocean coasts) worldwide.
Like with pearl onions, you can eat the raw fennel bulbs and enjoy their sweet flavor. Also, it can become a star in vegetable soups or some mixed greens.
For some fennel bulbs in your kitchen, our recommendation is the ratio of 1:1.5.
In other words, a 1.5 pieces of fresh fennel is handy to substitute one piece of fresh pearl onion. If you find the fennel bulb's flavor strong, you should consider the proportion 1:1.
15. Frozen Pearl Onions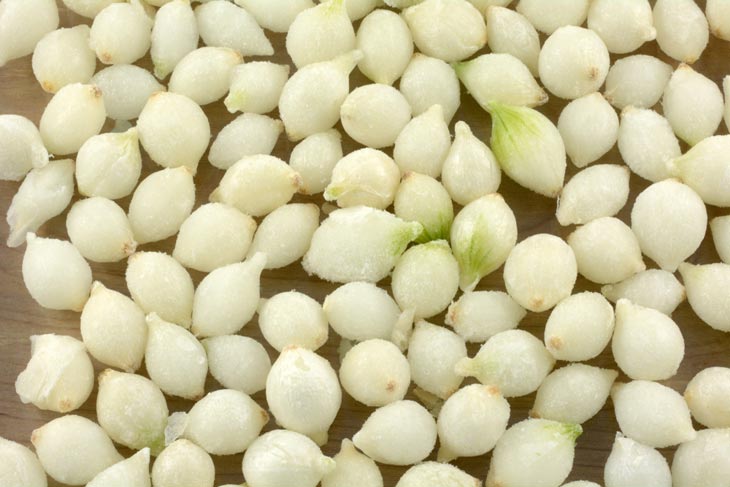 It is not that you can always find pearl onions in your local market. Thus, buy a lot and keep them in the freezer for long-term usage if you do.
Another solution is to search for convenient packaged frozen onions.
The frozen onions can offer an incredibly sweet taste despite a lack of freshness. However, they tend to contain less water content inside.
So, instead of using the frozen onions for salads, we suggest having them in soups, sauces, or stew.
One of the ideal proportions is ½ cup of frozen pearl onions for a cup of the fresh one. We know that a big amount of frozen ingredients cannot overwhelm the whole dish.
16. Canned Pearl Onions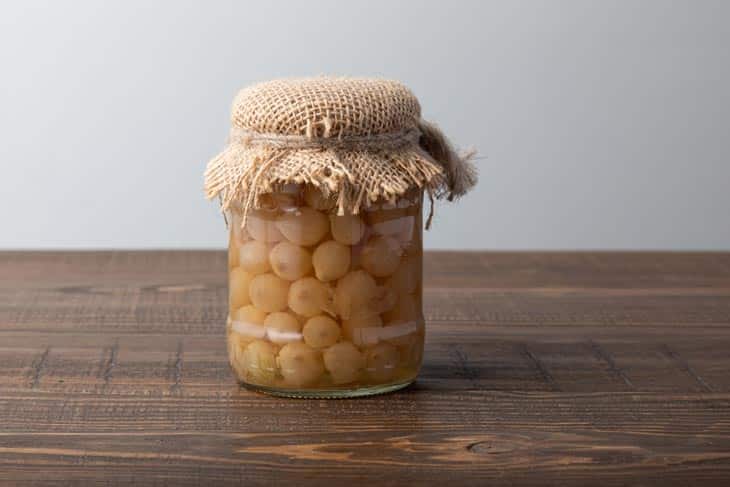 We have the canned pearl onions for another similar option to the frozen ones. One convenient edge is that you will not have to peel them.
Moreover, unlike frozen products, canned ones do not require you to do the defrosting for sure.
However, some extra seasonings are an indispensable part when processing. They make the onions salty and sour. As a solution, you should rinse them in cold water before using them.
You can have the onions with their best authentic flavor by soaking the canned pearl onion in water. Then, it is time to use them like you have the fresh ones.
17. Cocktail Onions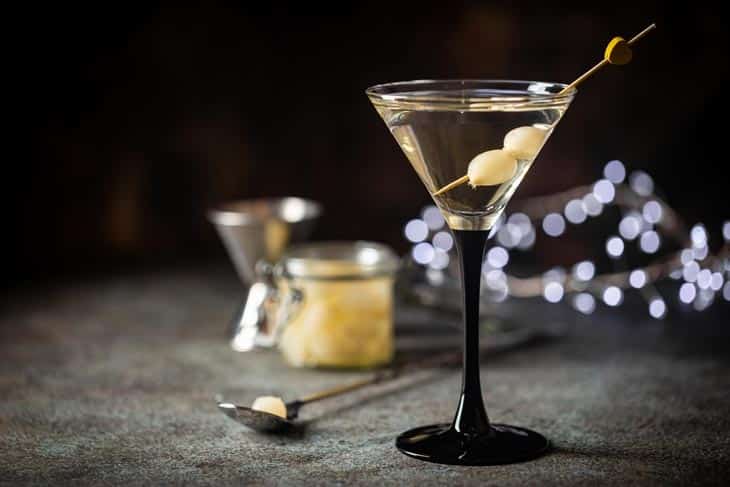 The cocktail onion offers an amazing appetite, which can help offset an extravagant dinner or enhance the food flavor.
The saline recipe with several flavors such as turmeric and paprika is the widely-used solution for this substitute.
With the points above, are cocktail onions the same as pearl onions? To put it simply, the former is another version of the latter after a healthy process of pickling with some paprika and turmeric.
However, in terms of cocktail onions vs pearl onions, too much-pickled ingredients will not be good for your stomach.
One highlight is that the cocktail onion belongs to the category of water-rich vegetables. Moreover, it is a bit milder in the battle of pearl onions vs cocktail onions.
Hence, people often utilize this ingredient for green mixtures, cocktails, sandwiches, etc. Or, in some cases, chefs smash it so that the oniony bite will not drive you insane. 
It would be great for you to apply the 1:1 ratio for this replacement for your recipe. Then, feel free to add more fresh onions gradually for a portion of the perfect finished dish.
18. Boiled Onions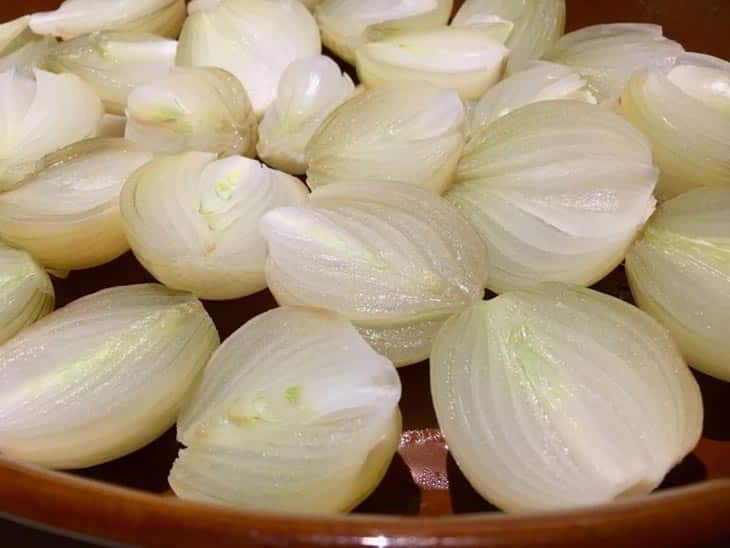 Although the boiled onion is almost twice as big as the pearl onion, it constitutes one of the most incredible replacements.
The boiled onion has a white round "body". Some people like eating it raw, while others cook it to enjoy the milder flavor. One recommendation is to stir some bacon with this vegetable.
In a common way, the boiled onion is often a part of soups, braises, or stews. Sometimes, people add the whole bulb into the kebabs.
You can blend 4 cups of the boiling onions with 1 cup of other substitutes like leeks as a time-saving replacement. This substitution will bring a nice taste to the whole dish when you mix them up.
19. Cipollini Onions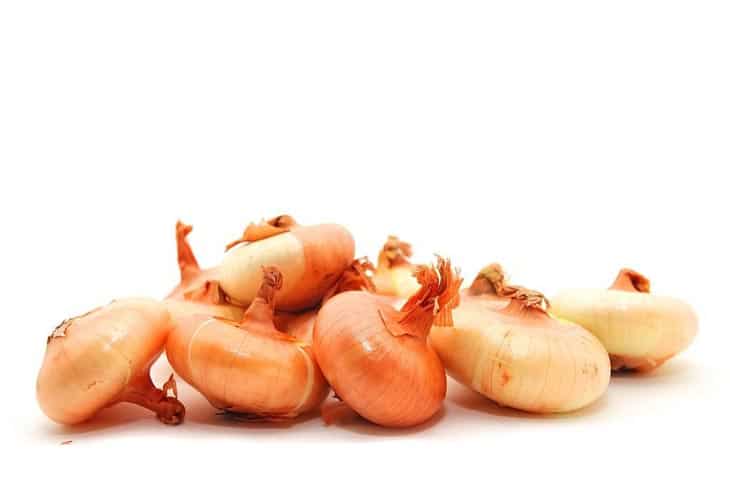 The final idea that we love adding to the list is the Cipollini onion. It is one of the typical members of the Allium onion family.
This substitute looks small in the shape of a round bulb whose color may be greenish-yellow or golden brown.
The well-formed sweetness of this vegetable is common in both sour and sweet Italian sauces.
Not only that, the gentle oniony sweet flavor makes it more ideal for food marination instead of using sugar. Chefs often add the whole bulb on the top of the dish or cut it in half to cook well.
There is no problem if you use too much Cipollini onion for the dish. In general, 1-2 pieces of this substitute are enough to replace one piece of the pearl onion.
How To Choose An Pearl Onion Substitute?
You sometimes need to have a similar choice without experiment (maybe with failure in the end). For those cases, the solution is to use canned or frozen products.
But fresh ingredients are always the best option. In other words, we find numerous potential substitutes for the pearl onion in both flavor and size.
The "onion" stars should be shallots and boiling onions.
In addition, Cipollini onion also comes as another great candidate despite its slightly bigger size.
If you are looking for a mild oniony aroma in the substitutes, leeks and green onions can also help.
Bottom Line
The list of 19 is what we would like to recommend for the pearl onion substitute. You can find most of them in your little kitchen or any local market.
So, what is your favorite pick? Do you have any ideas for replacements? Feel free to share and discuss with us.