Are you curious about what a persimmon tastes like? Wondering if you should try it? Wondering what it looks like? Well, you're in luck – we've got a post all about persimmons!
In this post, we'll be giving you a taste of what persimmons taste like, as well as some recipes for you to try.
What is a Persimmon?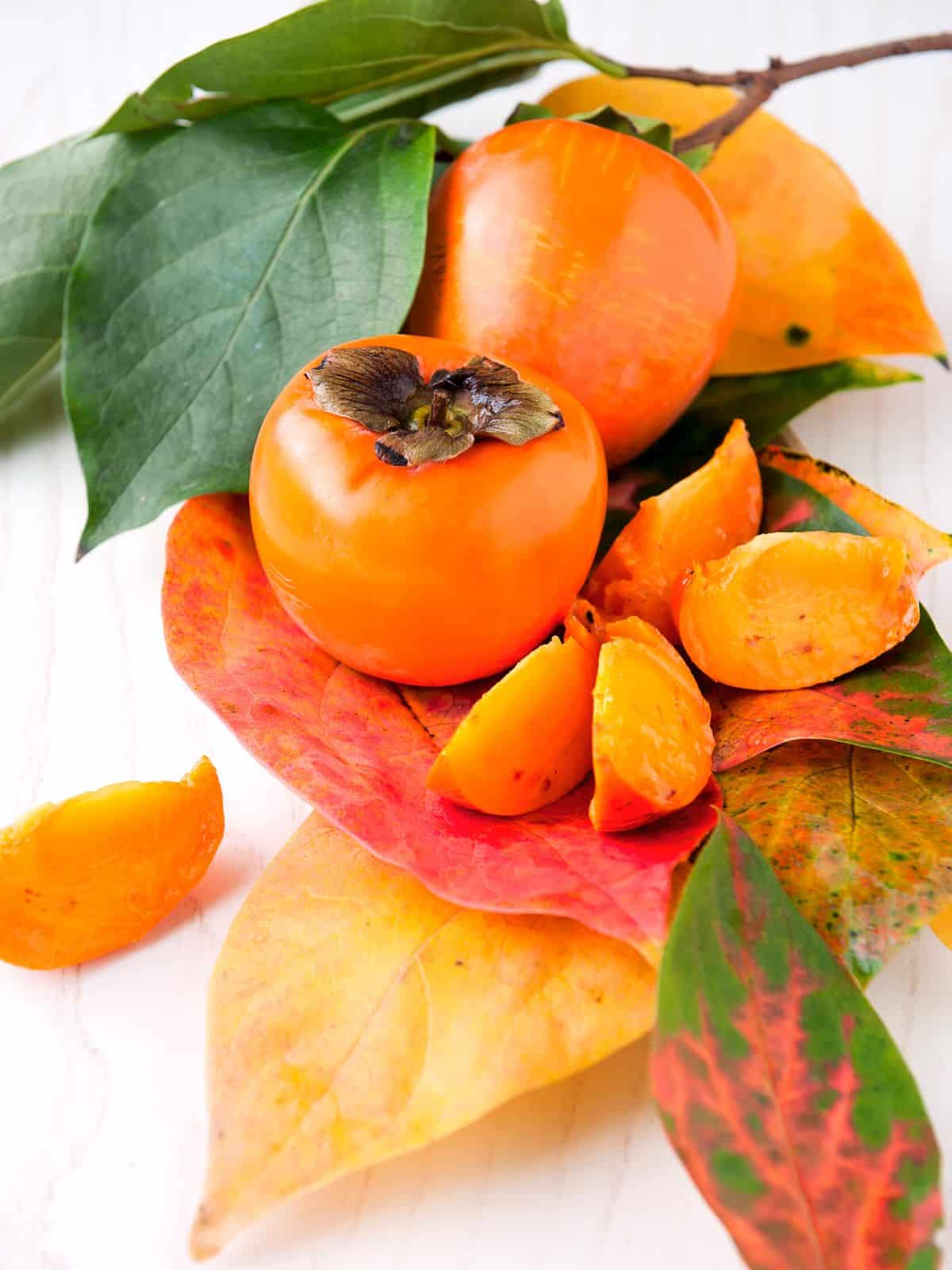 A persimmon is a fruit grown on a tree that is typically eaten cooked. Even though persimmons are not usually thought of as berries, they are, in fact, a kind of berry.
Types of Persimmon
There is a wide range of varieties of persimmons. Learn more about the different types of persimmons and how to choose the right one for you below.
Maru Persimmon
Maru persimmon is a type of astringent persimmon variety, meaning that it must be fully ripe and soft before it can be eaten. It has a deep orange color, and is typically round and acorn-shaped.
They have a sweet and rich flavor, and are typically eaten as a fresh fruit, although they can also be used in cooking and baking. Maru persimmons are typically available from late October to early December. They are considered a good source of vitamin A and vitamin C.
Fuyu Persimmon
A Fuyu persimmon is a type of persimmon fruit that is typically round and flattened in shape. It is non-astringent, meaning that it can be eaten when it is still firm and crisp, unlike astringent persimmons which must be fully ripe and soft before they can be eaten.
They have a sweet flavor and are typically eaten as a fresh fruit, although they can also be used in cooking and baking. Fuyu persimmons are usually available from late September to early December.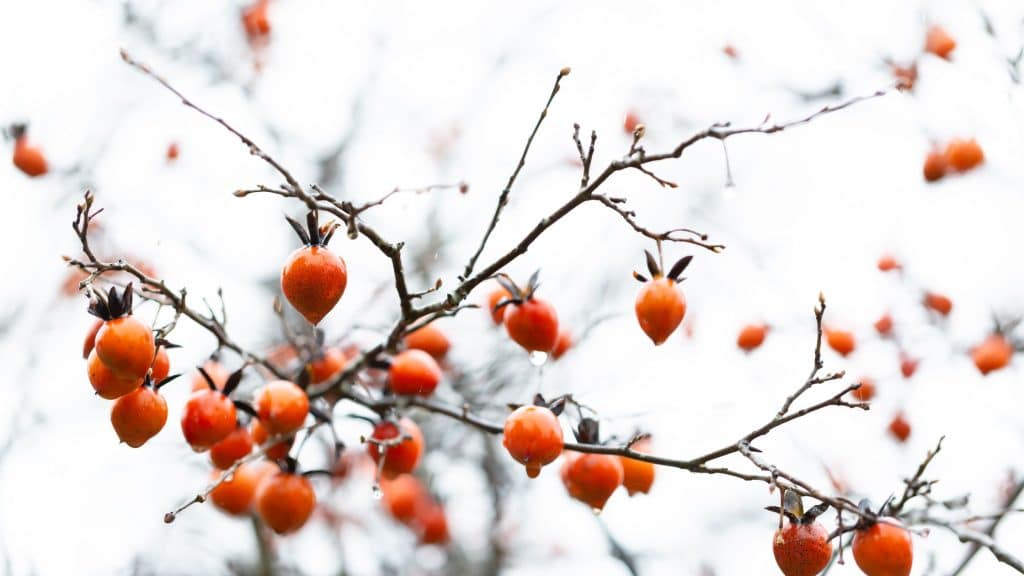 What Does a Persimmon Taste Like?
A persimmon tastes like a sweet fruit. Some people describe it as having a tart taste.
There are many persimmon varieties, so each persimmon will have a different taste.
However, the most common persimmon varieties are the Hachiya, the Japenese, and the American.
How Do You Ripen Persimmons?
The best way to ripen persimmons is to put them in a clean, dry container with other fruits that produce a lot of ethylene while they are ripening, such as apples, bananas, and pears.
What are Some Recipes to Try with a Persimmon?
Here are a few persimmon recipes to get you started:
Common Questions About Persimmon
What does a chocolate persimmon taste like?
Chocolate persimmons are very sweet and have a spice-filled flavor. The fruits are called chocolate because of their brown, variegated flesh, not because of how they taste.