Finding A Great Pork Shoulder Substitute For Your Meal
Many people choose pork shoulder to make meals due to its delicious taste and nutritional composition.
However, if one day your recipe needs this meat, but you can not find it in the supermarket or your refrigerator, you will have to find a pork shoulder substitute.
So, what can you use to substitute for pork shoulder while still keeping the original flavor as much as possible?
Scroll down to this post to know more about the top 7 pork shoulder substitutes and discover the most suitable substitute for your meal!
What Is Pork Shoulder?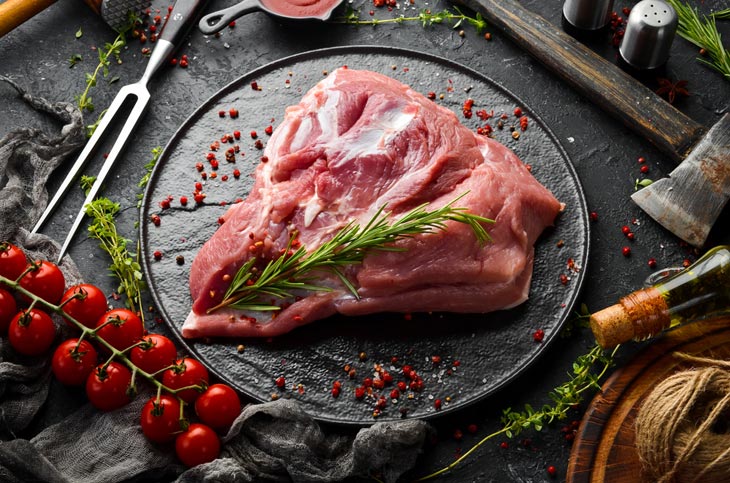 What Is It?
It is the meat cut from the shoulder region of a pig. This is relatively cheap. So, is pork shoulder fatty? The shoulder is the part of a pig that moves often, so it is firm and has a bit of fat.
There are two types of it sold in supermarkets: boneless and bone-in meat. Buyers can choose the type which is suitable for their needs.
What Does Pork Shoulder Taste Like?
When you eat it, you will feel its rich taste, texture, and a bit of fatty flavor without being cloyed to dissolve in your mouth. People usually use it to make broth for dishes.
The smell of broth will spread through your house, and the rich flavor of the broth mix flavor of onion will completely conquer your palate.
Moreover, because fat makes up a small percentage of shoulder pork meat, you can keep the full flavor and prevent it from being dry when processing.
This meat will create more appealing dishes when combined with types of flavor enhancers like black pepper, sugar, salt and cooked at medium heat.
As a result, many people prefer to use this kind of meat to prepare in different cooking methods such as fried, braised, grilled, made homemade meatballs, etc.
When preparing dishes with it, you should add some vegetable slices or garlic sauce to make your dishes healthy.
What Are Health Benefits?
It provides high nutritional content, including protein, fat, lipid, and minerals necessary for the development of the body.
Besides, the vitamin B group in it helps us improve concentration. Once the body has enough vitamin B, it will convert into glucose to facilitate muscle growth.
Nonetheless, remember that adding too much of anything to the body is not good. Specifically, eating too much can lead to excess fat and be harmful to health.
So, you should only eat it with a moderate amount and combine it with some vegetable slices to benefit the body.
Top 7 Ideas For Pork Shoulder Substitute
Of course, kinds of food like chicken or shrimp can not substitute for this kind of meat since chicken or shrimp have differences in flavor from pork meat.
So, what types of meat can substitute for it? In our view, there are seven types of meat that can be an alternative to pork shoulder. Let's have a closer look at each section below.
1. Pork Roast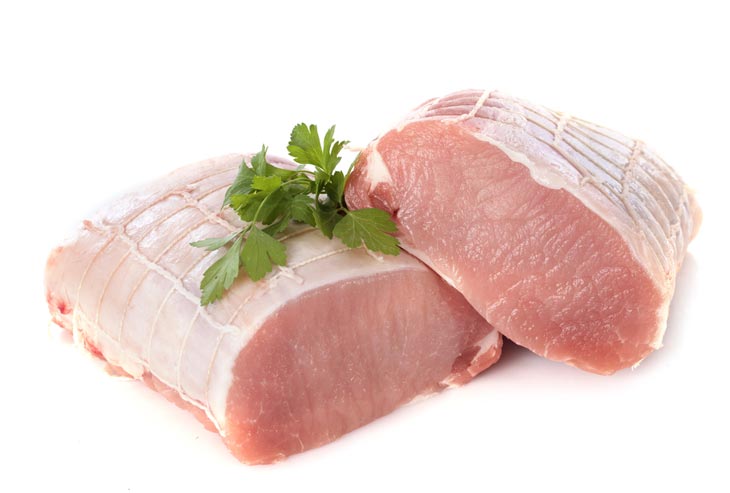 Is pork roast the same as pork shoulder? No, they are dissimilar.
The main difference between pork roast and pork shoulder is that pork shoulder is the meat cut from the shoulder of a pig, while pork roast is the one people cut from the region between the beginning of the leg and the shoulder of a pig.
This flavorful meat also has two types. Those are bone-in or debone. Some people assume that the type with bone is juicy and more delicious than the other.
However, the way to eat meat with bones is more complicated since you have to scrape around the bone. Consequently, if you don't like to eat kind with bones, the boneless type is a good option for you.
Apart from that, people often use the type without bones to make flavorful dishes. One of the most popular ways to cook is to roll and tie it up for roasting.
Grilled pork meat with brown rice is a dish that you should try at least one time, and this dish will be tastier if you enjoy it with some vegetables and tartar sauce.
2. Pork Escalopes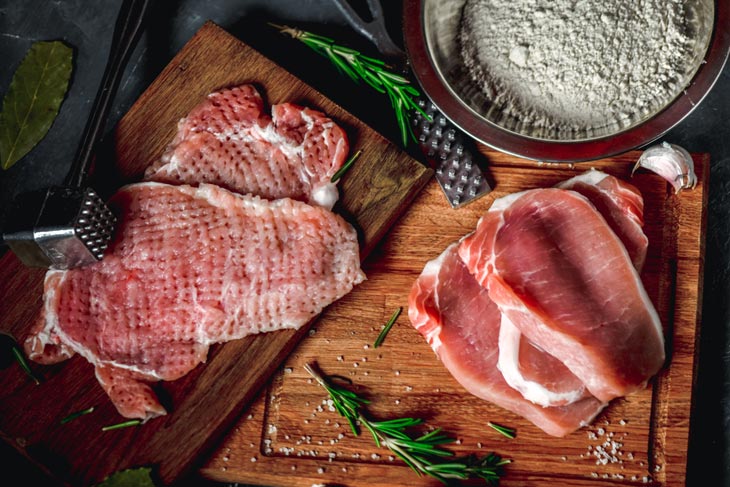 A pork escalope is a boneless lump of meat. It has a thin layer of fat that clings under the skin. If you don't like it, you can completely remove it.
The outstanding difference between pork shoulder and this pork version is that pork escalopes do not have a skin layer.
Additionally, it is leaner than pork shoulder. Therefore, it is suitable for those who love lean meat.
Since both of them are original from a pig, their nutritional composition is almost the same. They contain mainly protein.
On the other hand, their taste is quite different. Pork escalopes are leaner, so you need to be careful when cutting and preparing them. Moreover, this meat is suitable for making homemade meatballs.
3. Loin Steaks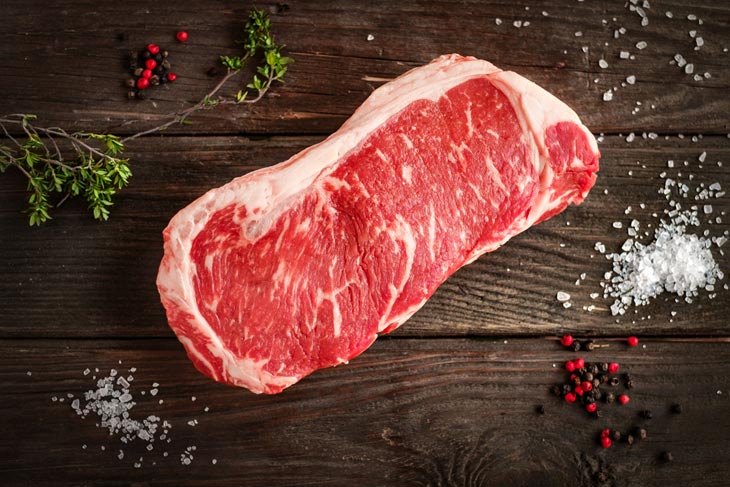 The two other names of loin steak are sirloin and porterhouse. Loin steak is a beef substitute for pork shoulder. People usually sell this meat in boneless form.
According to its name, you can see the origin of loin steaks. Certainly, loin steak is beef. As a result, they are very chewy and rich flavor.
Sirloin often has a thick line of fat appearing around the lean part, and that line of fat keeps loin steaks from being dry. When cooking loin, cooks often choose this meat to sauté with butter.
Meanwhile, adding some awesome ingredients, such as black pepper, tartar sauce, and garlic salt, will make a perfect dish.
Moreover, when you don't have garlic salt, you should use a garlic salt substitute for convenience but still keep the original flavor of the dish.
You also eat this dish with white rice or brown rice if you want. Besides, the beef meatball is also a delicious meal.
Loin steak is a source of protein, vitamins, and minerals for the body. In particular, vitamin B12 is an essential nutrient that is significant for the formation of your blood, brain, and nervous system.
4. Beef Brisket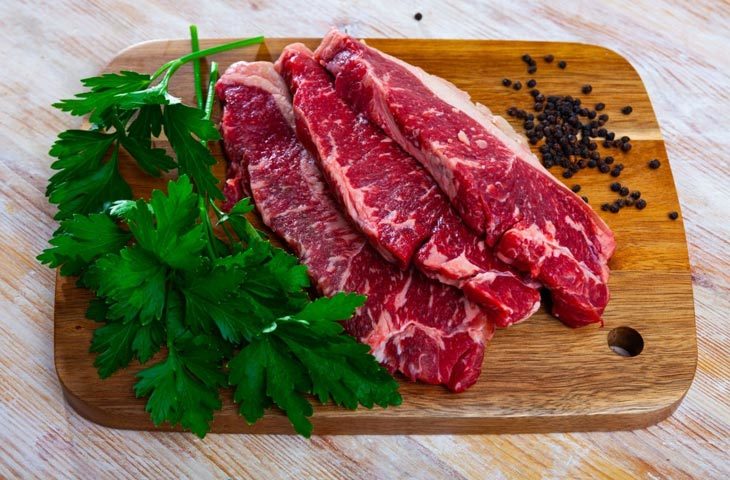 Beef brisket is a type of meat that you can use as a pork shoulder replacement. It is the cut of meat from the lower breast or udder of a calf or cow. Beef brisket also has both beef tendons, and fatty meat is interwoven.
Beef breast is the active part of a cow when eating and chewing. Therefore, beef brisket is softer and tougher than pork meat, so the period of time to cook beef brisket is longer.
Hence, you need to process and follow cooking instructions carefully.
Furthermore, do not worry that the meat will be dried after processing as it contains lots of water. Beef brisket can also give people lots of cooking options such as baking, stewing, making salads, etc.
Like loin steaks, people also can use this meat to make beef steaks, and this dish will be tastier if it is served with brown sauce.
Notably, people use this meat for cooking beef broth, and it appears a lot in pho, a famous dish in Vietnam.
5. Pork Butt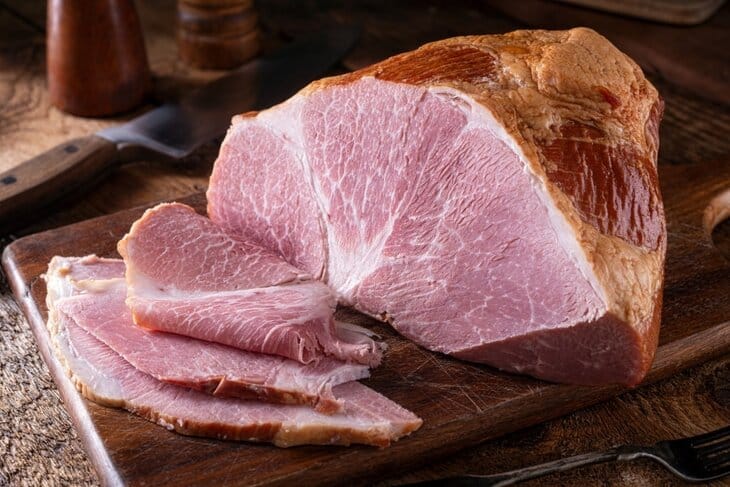 A pork butt is also called a Boston butt. So, is a Boston butt the same as a pork shoulder? They are not the same.
The biggest thing in common that makes people misunderstand is that both of them are cuts of pork.
Nevertheless, the Boston butt is the piece of meat cut from above the shoulder blades, while the other is the pig's front leg meat.
Because they differ only slightly in the meat cut position, their nutritional composition is almost the same. So, the Boston Butt is a perfect choice for replacing.
6. Beef Rib-Eye Steak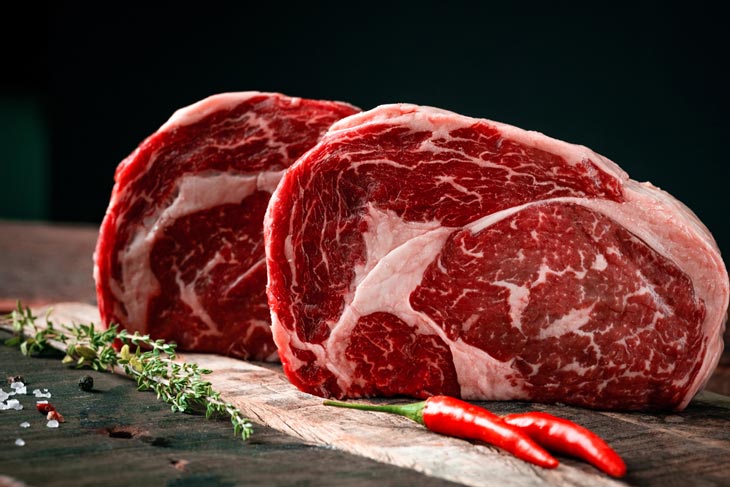 For those who love steaks, beef rib-eye steak is one of the ideal substitutes for pork shoulder. It is the meat in beef ribs.
This pork shoulder alternative has a harmonious blend of lean and fat, creating a rich flavor when eating.
People often use this type of beef to make delicious beef steak served with rosemary and beef fried rice. You can select a rib-eye steak boneless or a rib-eye steak with a larger piece of rib bone-in according to your preference.
However, to cook dishes having rib-eye steak with bone-in requires care and ingenuity. Therefore, you should consider carefully before choosing which type of rib-eye steak to cook.
7. Boneless Pork Leg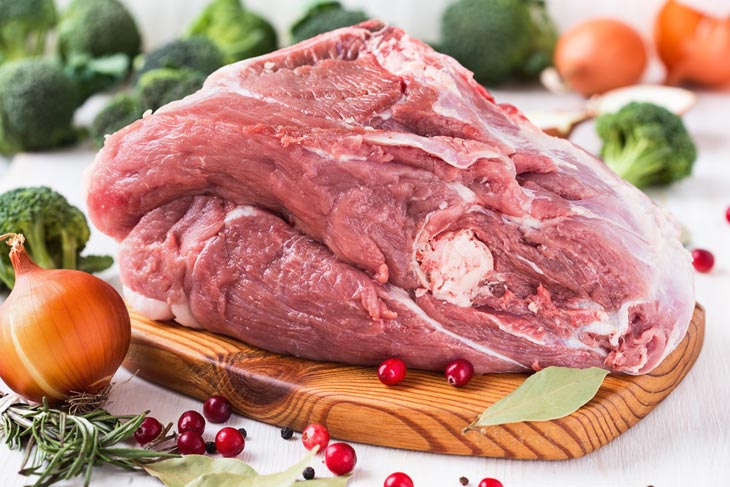 Boneless pork leg is a kind of meat cut from the front leg of a pig, and sellers have removed bones. It is also known as ham.
Its taste is very similar to shoulder meat as its position also is close to the pig's shoulder.
When people cook correctly, it is juicy meat and has a rich taste that is hard to forget. Note that you need to add lots of water to keep the moisture of dishes because it does not contain too much fat.
To make dishes healthier and tastier, while processing, you can add many kinds of vegetables like broccoli, carrots, mushrooms, etc.
Some Delicious Dishes With Pork Shoulder
Being meat with high nutritional content, chefs choose this meat to prepare delicious and nutritious dishes in various styles.
Some famous dishes with this meat are posole, fresh picnic ham with apple-cranberry-pomegranate salsa, adobada, southern barbecue bowl, etc.
Pork shoulder is the best meat cut for pulled pork. Pulled pork is a grilled meat dish originating from the southern part of the United States.Many people can not make this dish properly as they do not know how to keep pulled pork moist.
Keeping the moisture relates to heat. So, a cook has to smoke meat slowly over wood or slow-cook it in a pot. Then, take the meat to shreds and mix it with sauce. You also can serve it with bread.
Pork shoulder roast with figs, garlic, and pinot noir is a dish worth trying. The rich flavor of grilled meat mixed with the hot taste of a few slices of garlic will leave you with an unforgettable impression.
In addition, if you serve them with a glass of wine, it will create a perfect combination.
Final thoughts
All in all, this article has covered for you the top seven ideas for the best pork shoulder substitute and some delicious dishes with this kind of meat. This list can support you in your daily cooking life.
Keep in mind that each type of meat substitute above has quite different properties and distinct flavors, so you need to pay attention to the period of time to cook and add more water to maintain the moisture level of the meat!